Introduction
Electronic waste, or e-waste, is a term for electronic products that have become unwanted, non-working or obsolete, and have essentially reached the end of their useful life
As per E-waste Rule 2016, the E waste defined as 'electrical and electronic equipment, whole or in part discarded as waste by the consumer or bulk consumer as well as rejects from manufacturing, refurbishment and repair processes.
E-waste contains many valuable, recoverable materials such as aluminium, copper, gold, silver, plastics, and ferrous metals. In order to conserve natural resources and the energy needed to produce new electronic equipment from virgin resources, electronic equipment can be refurbished, reused, and recycled instead of being land-filled
E-waste also contains toxic and hazardous materials including mercury, lead, cadmium, beryllium, chromium, and chemical flame retardants, which have the potential to leach into our soil and water.
Benefits of E-waste Recycling
The company had planned to adopted the Buy-back Scheme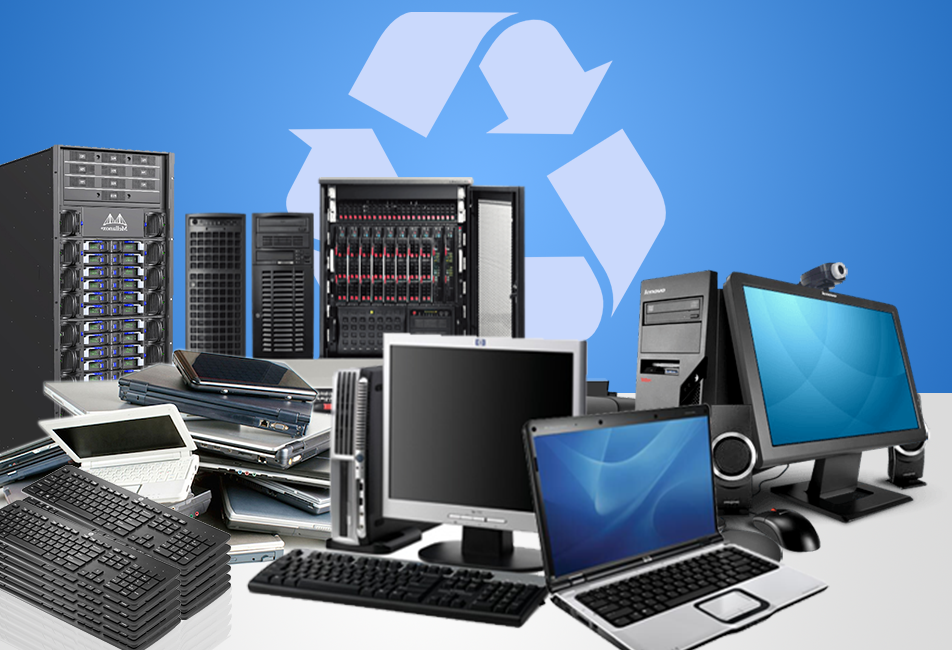 Collection Mechanism of e-waste
Direct Collection from Customer's premises
For collection of e-waste The Company has setup toll free number where any customer may call and register itself for either depositing its old product as free of cost or otherwise under buy-back programme initiated by company. The company shall give its toll free number on their product manuals, website, and social networking platforms and at its various connected premises for its customer information for disposal of their e-waste. The customer can directly call on these numbers and the e-waste will be directly collected by the company or by its recycler partner. The company has recycler partner who has manage logistic service through Oxford Express Private Limited available at most of the locations at its collection centres.
Recycling of E-waste
The Company has tied – up with the M/S. I SEVEN for collection of all our E-waste on PAN India and disposes the same at their plant at 9/4 Kachohalli Industrial Estate, Bangalore – 562123. Customer can reach or call on Toll Free No 1800-123-9373. Our representatives explain them about process of disposal and make them aware about nearest drop point available to drop the e-waste also give information about incentive we will offer to them against their end of life product. If any customer wants to handover the material from their door steps, we do send either our logistics team or E-waste Solutions team to collect the items and channelize the same to our e-waste partner plant for final processing.
Collection Centre Details
S. No.
Logistic provider
State
City
Address
Contact Person
Toll free
Number
1
Oxford Express Private Limited
Gujarat
Ahmedabad
18 Basement Vanijya
Bhavan Kankaria, Ahmedabad 38002
Mr. Atul Mishra 09327092282
18001239373
2
Oxford Express
Private Limited
Gujarat
Vadodara
102, Hari om chamber,
Limda Pole , Vadodara
Mr. Prashant
9825284490
18001239373
3
Oxford Express Private Limited
Maharashtra
Aurangabad
31, Shivkrupa kranti Chowk, police station Road opposite - modern tailor, Aurangabad -
431001
Mr. Umesh 8975075288
18001239373
4
Oxford Express Private Limited
Maharashtra
Nagpur
Swami Complex Ist floor Modi No. 2 Sita Buldi
Nagpur
Mr. Vivek Raut
18001239373
5
Oxford Express Private Limited
Karnataka
Bangalore
No.07, 2nd cross, 4th main road SR Nagar,
Behind Tech Tower Bangalore - 560027
Mr.
Raghuvendra 08041202220
18001239373
6
Oxford Express
Private Limited
Odisha
Bhubaneswar
447, Saheed Nagar,
Bhubaneswar - 751001
Mr. Rana
09437991381
18001239373
7
Oxford Express Private Limited
West Bengal
Kolkata
117-A, Chittranjan
Avenue Kolkata - 700073
Mr. Anil Gupta 9830066745
18001239373
8
Oxford Express Private Limited
Tamilnadu
Chennai
Kalyan Trade Centre, 2nd Floor NO.16, Wallers Road, Mount Road,
Chennai 600002
Mr. Rajesh 9514512695
18001239373
9
Oxford Express Private Limited
Tamilnadu
Coimbatore
Raja Street opposite
Olympic cards Coimbatore - 641001
Mr. Khalil 09790425994
18001239373
10
Oxford Express Private Limited
Tamilnadu
Madurai
Room No. 6A BG Complex, Road 38-39, Mani Nagar, Main Road,
Madurai
Mr. Pandyam 9842518019
18001239373
11
Oxford Express Private Limited
Kerala
Cochin
T.K Towers, 3rd Floor, 40/9278, chittoor Road
cochin -
Mr. Nilesh 09995074119
18001239373
12
Oxford Express
Private Limited
Uttarakhand
Dehradun
1-C Tyagi Road
Dehradun
Mr. Thapa
08979037869
18001239373
13
Oxford Express
Private Limited
Delhi
Connaught
Place
S-2 Shankar Market,
New Delhi 110001
Mr. Rukesh
9811676053
18001239373
14
Oxford Express Private Limited
Delhi
Nehru Place
B-9, Laxmi Bhawan – 72 Nehru Place New Delhi -
110019
Mr. Shailendra 8448447927
18001239373
15
Oxford Express Private Limited
Haryana
Gurugram
Near IFFCO Chowk, City Bank ATM, MG Road, Shukrali, Gurugram -
122001
Mr. Sanjay 965175415
18001239373
16
Oxford Express Private Limited
Assam
Guwahati
1st Floor DD Shopping Center AM Road
Ulubari, Guwahati
Ms. Anjali 9954196189
18001239373
17
Oxford Express
Private Limited
Madhya
Pradesh
Gwalior
Sadbhavana Building,
City Centre474001
Mr. Samar
07514049545
18001239373
18
Oxford Express Private Limited
Madhya Pradesh
Indore
43/8, Murai Mohalla,
Opposite Pragati Chamber, Chhawni
Mr. Anuj Verma 9301520310
18001239373
19
Oxford Express Private Limited
Telangana
Hyderabad
Ground Floor, United Building,Secunderabad, Hyderabad - 500003,
Near Paradise Hotel
Mr. Vinod 8897556688
18001239373
20
Oxford Express
Private Limited
Uttar
Pradesh
Agra
37G/9A Sanjay Place
Mr. Jeetu
09758403400
18001239373
21
Oxford Express
Private Limited
Uttar
Pradesh
Lucknow
9 – V.S. Marg, Lucknow
Mr. Verma
8896314095
18001239373
22
Oxford Express Private Limited
Rajasthan
Jodhpur
9 Dault Bhavan, Opposite Sanischar ji ka
than, chopsani road, Jodhpur
Mr. Shantilal Vyas 09694063271
18001239373
23
Oxford Express Private Limited
Punjab
Ludhiana
Shop No. 4, Link Road Transport Nagar, Near
Red light Ludhiana
Mr. Virendra 09872704153
18001239373
24
Oxford Express Private Limited
Bihar
Patna
Madhuri Bhavan, Ground Floor, Jamal
Road Patna
Mr. Gori Shankar
9835404616
18001239373
25
Oxford Express Private Limited
Chhattisgarh
Raipur
Ground Floor Shop – 07, kamla super market, Telghani Naka Chowk,
Raipur - 492009
Mr. Dinesh Sahu 9993232848
18001239373
26
Oxford Express Private Limited
Andhra Pradesh
Vijayawada
14-28, 1st floor, Gandhi Nagar Vijayawada
Mr. Rama Krishna
09346413001
18001239373
27
Oxford Express Private Limited
Jammu & Kashmir
Srinagar
Srinagar, Jammu & Kashmir
MR. Javaid Ahemed Sheikh
09906774943
18001239373
28
Oxford Express Private Limited
West Bengal
Kolkata
117-A, Chittranjan avenue, Kolkata
Calcutta-700073
Mr. Anil Gupta
Ph:033-40075518
Mob:09830066745, 09330166745
18001239373
29
Oxford Express Private Limited
Madhya Pradesh
Bhopal
Plot no.178, Chitra Complex,
M.P.Nagar, Bhopal-462011
Mr.Deepak
mob:9111365903,9479617074

18001239373
30
Oxford Express Private Limited
Uttar
Pradesh
Mathura
5 Ganesh Market, Balla Gali, Inside Holi Gate,
Mathura
Mr. Tej Singh
Ph:0565-2503808
18001239373
31
Oxford Express Private Limited
Maharashtra
Mumbai
Off.no.6, ground Floor, mahadev Darshan Compound,
Opp.jevan Vikas Hospital, koldongari, Andheri, Mumbai
Mumbai
Customer Care
Ph:022- 65651336
Mob:09930745858, 08767510390
18001239373