Unlimited Resources
Windows Management
Fully Managed Services
Industry Leading Hardware
99.9% Uptime Guarantee
24/7 World Class Technical Support
Exclusive of Taxes

Email Reseller Hosting Plans in India
| Product id | Specifications |  Price / 3 Years Plan | Buy |
| --- | --- | --- | --- |
| ZERHL1 | 50 GB Disk Space/ 500 Mails Per Hour/ 5000 Subscribers/ Unlimited Campaigns | ₹ 799.00 | |
| ZERHL2 | 100 GB Disk Space/ 500 Mails Per Hour/ Unlimited Subscribers/ Unlimited Campaigns | ₹ 999.00 | |
| ZERHL3 | 750 GB Disk Space/ 750 Mails Per Hour/ Unlimited Subscribers/ Unlimited Campaigns | ₹ 1,499.00 | |
| ZERHL4 | 750 GB Disk Space/ 1000 Mails Per Hour/ Unlimited Subscribers/ Unlimited Campaigns | ₹ 2,499.00 | |
| | Personal | Professional | Business | Corporate |
| --- | --- | --- | --- | --- |
| | Rs.799/-Per month | Rs.999/-Per month | Rs.1499/-Per month | Rs.2499/-Per month |
| User Rating    |       4.27/5 |       4.27/5 |       4.27/5 |       4.27/5 |
| Disk Space | 50 GB | 100 GB | 500 GB | 750 GB |
| Mails Per Hour | 500 | 500 | 750 | 1000 |
| Email credits / month | 5000 | 25000 | 50000 | 150000 |
| Subscribers | 5000 | Unlimited | Unlimited | Unlimited |
| Campaigns | Unlimited | Unlimited | Unlimited | Unlimited |
| Email Templates | YES | YES | YES | YES |
| Statistics & Reporting | YES | YES | YES | YES |
| Support | YES | YES | YES | YES |
| 3 Years | 799 | 999 | 1499 | 2499 |
| 2 Years | 1119 | 1399 | 2099 | 3499 |
| 1 Year | 1279 | 1599 | 2399 | 3999 |
| 6 Months | 1439 | 1799 | 2699 | 4499 |
| 3 Months | 1519 | 1899 | 2849 | 4749 |
| 1 Month | Free | 1999 | 2999 | 4999 |
| * conditions apply | Buy Now | Buy Now | Buy Now | Buy Now |
Looking for unlimited email reseller hosting plans at best prices? Then Server Basket is the finest option to choose from. All the plans include smart features that are definitely going to be a boon for your organisation's need and are available for the lowest possible prices when compared to any other online vendors. All our plans are scalable and can be upgraded or degraded at any point in time. Why delay? Get some unique features for the discounted prices on subscribing to our email reseller hosting plan today!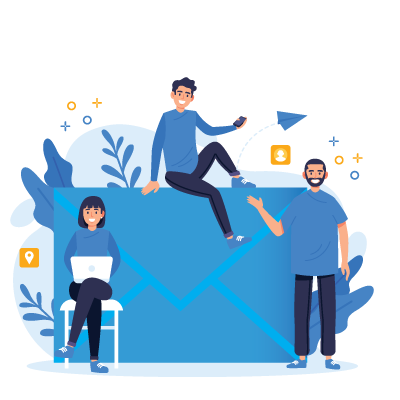 Fully Managed Tension Free Services
Having an overall email solution in your bag is definitely a to-have in today's world as a majority of the industries and organisations prefer email as a medium for the source of information and communication. Therefore, if you are looking for best email reseller hosting plans, then Server Basket is the right place to subscribe from. If you are looking for the routine email features or want to opt for a more rich set of features, we are here to offer you several major plans with a unique set of advanced features. Avail fully managed free services from Server Basket for the lowest prices. Whatever plan you opt for, you are guaranteed to get the most scalable and reliable email solution.
Low-Cost High Return Business
Server Basket aims for the customers' convenient shopping, by providing all its services at a low cost which makes their business run in greater profits. Whether 10 or 10,000 emails, we are always at your back providing the services at the same cost. All the email reseller hosting plans from us are the lowest in price compared to any other online store.
Unlimited Email Aliases
Server Basket always packs its plans with some extra features for its customers. That's why all the email hosting plans include unlimited email aliases and mailing lists, forwarders and many such features without any hidden costs. For any plans you choose for, we assure that you will get reliable and scalable email plans.
Industry Latest Technology
Give your business a professional touch by choosing industry latest technology email business hosting plans. Our Email Reseller hosting Program has all the features you need for quick, smart and coherent integration. Speed is the major criteria in today's fast-growing business environment, so don't have a slow email solution that holds you back. Upgrade or downgrade as per your requirement to an existing email plan that can be built with the latest technology, any time with just a single click.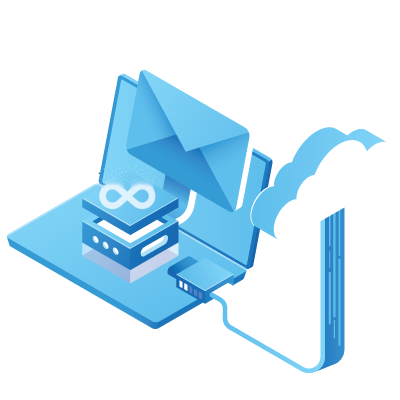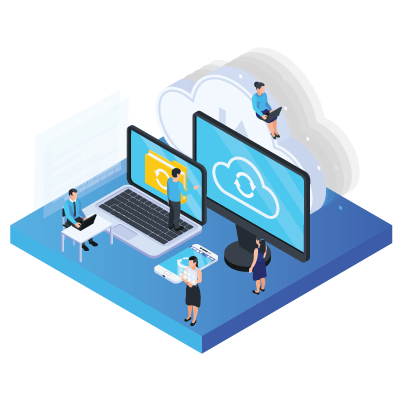 99.9% Uptime
We have designed and built our infrastructure computing with the priority level of security, scalability, and stability. Our datacentre has the best-built architecture, best latest hardware, and cutting-edge networking switches. All of these advanced features together results in a 99.9% uptime guarantee. Save your organisation's time and money and get the most stable business email service with 99.9% uptime guarantee.
Scalable Plans Available
We provide flexibility in the plan for upgradation and degradation. Once you subscribe to our email hosting plans, in case of future needs, all our plans are scalable at any point of time, so depending on the need you can switch your current hosting plans. Different types of hosting plans are available from Server Basket; choose the right one that is useful for your business. And also all our plans are pocket-friendly. Whatever plan you choose, we guarantee that you get a reliable and scalable email solution.
Quick Account Setup
We provide immediate account access to our clients as soon as they subscribe to our email plans. Get a quick account set up with the most stable business email services along with 99.9% uptime guarantee any day. Also, avail free migration support and free 24/7 technical support. Feel free to contact us for any further issues and queries.