GPU Dedicated Server Plans in India
GPU Dedicated Server
Does your business depend majorly on applications that need high computing power and low task completion time? Do you require dedicated servers that deliver better performance than the standard CPU based servers? As the demands of new business solutions increasingly grow, you need the power of GPU dedicated servers. At Server Basket, you will get powerful GPU dedicated servers built with high-end GPUs from NVIDIA and AMD, are highly customizable and can be readily deployed. We have a huge stock of high-performing dedicated hardware options for RAM, CPUs, storage and chassis. You can get your GPU server customized based on the demands of your business. These servers are the best for 3D rendering, data analysis, artificial intelligence (AI) and applications for virtualization, big data, gaming and video streaming, etc. Our GPU server framework includes redundant components to provide maximum availability and continuity of your business functions and applications. 
We assure the high security of your business data. Our servers are located in the best-in-class data centers, which guarantee you unlimited bandwidth and 100% uptime for the servers. Our expert support team ensures that you get complete assistance in setting up your servers along with free migration support.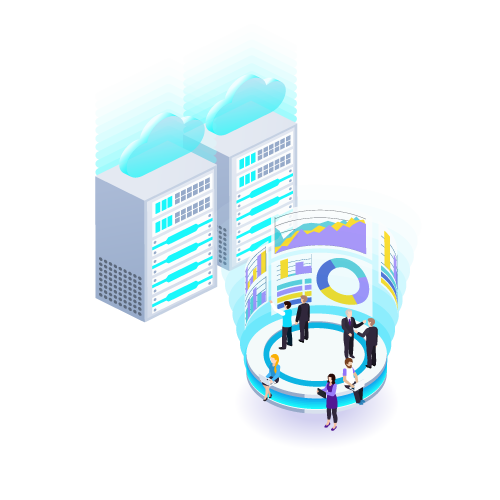 Dedicated Hardware with High Performance
Server Basket ensures that your GPU server is built with dedicated hardware components which are high in performance and suitable for the requirements of your business. The hardware we use is brand-new with authentic and high-quality branded parts. These servers have the best processors, storage, memory, operating systems and softwares, and to top it all; they leverage the power of high-end NVIDIA or AMD graphics cards. We also offer replacement of components in case of any faulty condition.
Best choice for 3D Rendering, AI and Virtualization
These dedicated GPU servers are more powerful than the standard CPU based servers. CPUs give you a limited number of cores; however, GPUs have hundreds of small cores that work together to provide 50-100 times more power than CPUs. That is why specialized GPU servers are the best choice for the most creatively challenging operations like graphic design and 3D rendering, and virtualization, AI, etc.
Custom Configurations for Demanding Workloads
If your organization deals with intensive workloads that require high-performance computing (HPC), GPU servers will provide you the maximum performance needed for the demanding workloads like big data analytics, AI training, technical studies, scientific calculations and deep learning. We will design and tailor-make your GPU server to ideally suit your business needs. Our solutions experts will discuss your workload and design the perfect configuration of the GPU server system to match your requirements exactly.
Redundant Infrastructure with 100% Uptime
Our GPU server solutions come with the best SLA that includes maintaining a 100% uptime, redundant infrastructure and superior network connectivity. Our servers are located in advanced data centers equipped with high-tech network and hardware components. They have redundant systems in place to back up the primary resources in case of any failure. We use automatic route optimization softwares so that your systems get the best network connectivity and availability. We take complete responsibility for your business continuity.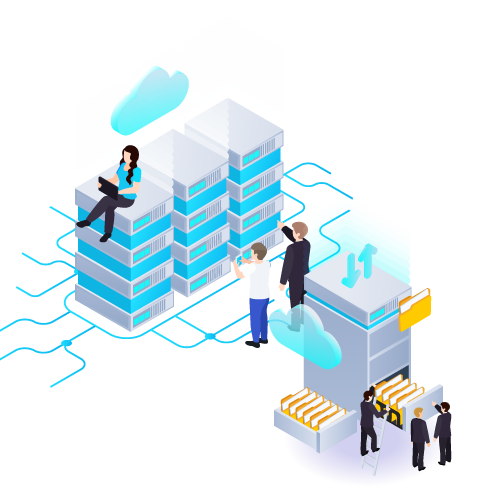 Enhanced Security with Unlimited Bandwidth
Our GPU servers come with enhanced security for your data and applications. Different advanced security features come built-in as a standard like configurable firewalls, anti-viruses, IDS, IPS and DDoS protection against many prevailing cyber threats. Security updates are performed regularly by our security experts. We do not ever utilize the full capacity of our core network so that you receive unlimited bandwidth for your web-based tasks and applications and a consistent server hosting service.
Free Setup & Full Migration Support
We have a dedicated support team of experienced technicians available to assist you 24/7 for free, so rest assured that we are always there to help you, even in the middle of an emergency. Our team is prompt in responding and will help you in the quick configuration and set up of your GPU servers so that they are ready to take on your workload. In case you migrate from some other hosting provider, we offer full migration support also.
Benefits with Server Basket
We understand the importance of your business needs and continuity. We wouldn't want any disturbances in your daily operations and app performances. Our customized hosting involves deployment of redundant servers to provide you the benefits of backups, availability during maintenance and for load balancing. Redundant servers use all resources in the same way but stay offline till they are needed as live servers. Our solution is built to remove any roadblocks in the way of your continuous business operations.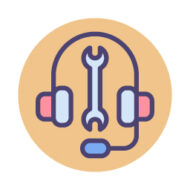 24/7 Management Service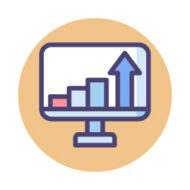 100% Uptime Assurance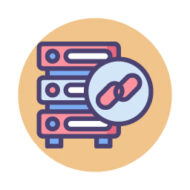 Unlimited Bandwidth