Dell PowerEdge R740 Rack Server
₹ 173,600.00 (-19%)
Power Supply : Dual
Max Supported Memory : 3TB
Max Supported Storage : 96TB
Processor : Intel Xeon Scalable
Instant Shipping to any Location in India
Assured Seller Warranty
100% Tested and Verified
24/7 Tech Support
Description
Genuine Dell PowerEdge R740 Rack Server in India with 1 Year Warranty
Looking for the best server that can fulfil your mission-critical workloads? Do your workloads include Virtual Desktop Infrastructure, Private Cloud, AI, and machine learning etc? Then this demand can only be fulfilled by the Dell PowerEdge R740 rack server. Embedded with the best processors, memory modules, storage drives, and expansion cards, the Dell PowerEdge R740 server is designed to deliver heavy performance. As the server is engineered with the latest technologies, it offers the best performance even during heavy demands.
Being a 2-socket server, you receive an optimum balance of resources to power the most demanding workloads. Scale your business while you save on your investments. How is that possible? Buy the genuine Dell PowerEdge R740 rack server from Server Basket at an unimaginable higher discount. With the lowest market price, also receive benefits like free installation support and product warranty like nowhere else.
Dell PowerEdge R740 Rack Server Price List In India
| Server Plans | RAM | Processor | Storage | Price |
| --- | --- | --- | --- | --- |
| Dell PowerEdge R740 Server (Basic) | 16GB DDR4 (1 x 16GB) | 1 x Intel Xeon Silver 4114 / 10 Cores , 20vCPU | 300GB SAS HDD (1 x 300GB) | |
| Dell PowerEdge R740 Server (Standard) | 128GB DDR4 (4 x 32GB) | 2 x Intel Xeon Silver 4114/ 20 Core, 40vCPU | 1.8TB SAS HDD (2 x 900GB) | |
| Dell PowerEdge R740 Server (Reliable) | 256GB DDR4 (8 x 32GB) | 2 x Intel Xeon Gold 6148/ 40 Core, 80vCPU | 1.8TB SAS HDD (2 x 900GB) | |
| Dell PowerEdge R740 Server (Powerful) | 384GB DDR4 (12 x 32GB) | 2 x Intel Xeon Gold 6266/ 44 Core, 88vCPU | 1.8TB SAS HDD (2 x 900GB) | |
Boosted By Intel Xeon Scalable CPUs
Dell PowerEdge R740 rack server supports Intel Xeon scalable CPUs, that come with 28 cores per processor. You can now run a total of up to 112 virtual machines. With two processors onboard, your applications are processed at a faster rate, which increases server throughput. Choose from Platinum, Gold, Silver, and Bronze processors as per your business demands.
Supports Up To 3 High End GPUs
Now make your graphics workloads and applications run smoothly with the low-cost Dell PowerEdge R740 rack server that comes with a range of GPU options. The server supports Nvidia Tesla P100, K80, P4, K40, and P4. It also supports high-end Nvidia Grid M60 and M610. The server is also compatible with AMD FirePro S7150, and S7150 X2 graphics cards.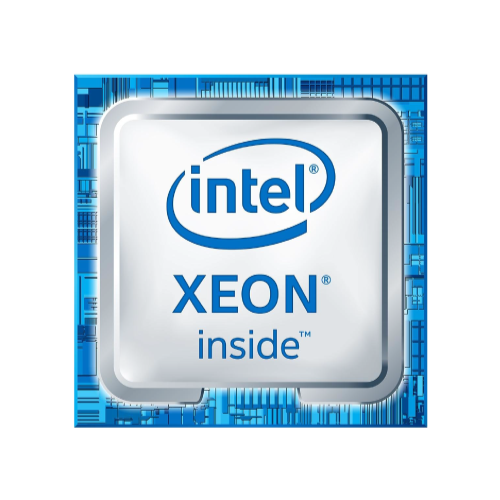 Memory Scalable Up To 3TB
With 24 memory slots in a two-processor configuration, you get a total of 3TB memory capacity. Dell PowerEdge supports RDIMM, LRDIMM, and NVDIMM-N memory modules. Depending on the choice of your processor, you get a maximum memory speed of 2666 or 2933MHz. So you can run heavy applications with ease and process it quickly without any delays
Flexible Storage Options
Do you need a server with flexible storage options? The highly efficient Dell PowerEdge R740 rack server that comes with the best storage options is the right fit for your organization. You can either use up to sixteen 2.5" SATA/SAS (HDD or SSD) to get a maximum storage capacity of 61TB or you can use up to eight 3.5" SATA/SAS hard drives to attain a large storage capacity of 96TB. The server is also compatible with various RAID controllers like PERC H330, H730P, H740P, etc. The RAID cards can accommodate more drives, thus further increasing your storage capacity.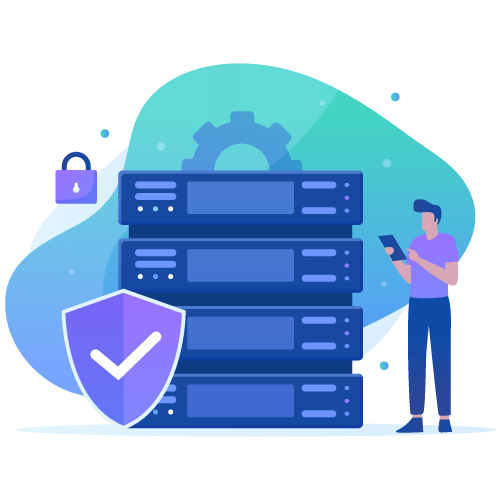 Excellent Built-In Security Features
The affordable Dell PowerEdge R740 server is designed as part of Cyber Resilient Architecture. Thus, integrating the various security features in the whole server lifecycle. Dell R740 Server comes with Cryptographically signed firmware, Secure Boot, System Lockdown, Secure erase, and TPM 1.2/2.0 security options. It provides high security for your data and prevents unauthorized malicious access.
Choose Any Configuration
ServerBasket offers customization options for the Dell PowerEdge R740 rack server. You can choose any configuration that you need. If none of the configurations listed here suit your requirements, then you can contact our pre-sales executives through live chat, email, or phone call to discuss and place the order with your preferred configuration.
Powerful Dual Socket 2U Rack System
Engineered with dual sockets, the Dell PowerEdge R740 rack server accelerates application performance. With 2 processors onboard, you receive increased core count, memory capacity, and speed which allows multiple applications to run without any delays. With excellent specifications, built-in security, and advanced management options, this server is suitable for any application.
Open Manage System Management
The highly efficient Dell R740 PowerEdge server supports the best Open Manage Software. Achieve maximum productivity, as the server comes with OpenManage Essentials, OpenManage Enterprise, OpenManage Mobile, and OpenManage Power Center. The software is built to scale, monitor applications, reduce server complexity and provide security.
Instant Delivery With Multilevel Packing
We have the best logistics partners who enable us to deliver the Dell PowerEdge R740 rack server safely without any internal or external damages. No matter, in which corner of India you are located, we deliver the server within 2-3 business days. Our servers undergo multilevel packing for safe and secure delivery. We can deliver the server to any location in India that include Hyderabad, Bangalore, Chennai, Mumbai, Pune, Bangalore, Ahmedabad, Coimbatore, Noida, Jaipur, Gurgaon and many other cities of India.
Free Installation Support
We will install the server completely so that you can fully concentrate on your business. Our trained engineers follow strict installation guidelines and ensure that the OS and the hardware parts are installed appropriately. Our team will help you in linking the Dell PowerEdge R740 server to your server.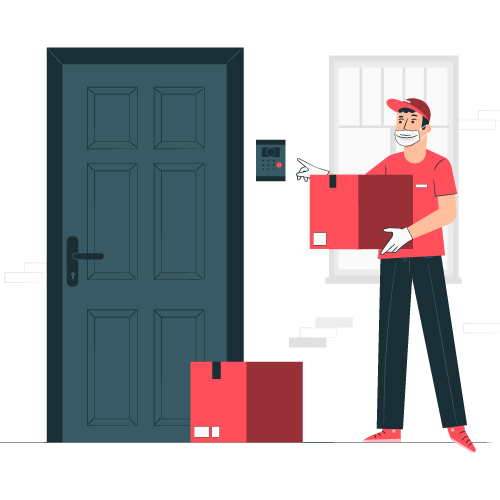 1 Year Assured Warranty
The Dell PowerEdge R740 server comes with the best warranty coverage of a complete 1 year on spares and barebone. The server is defect-free and has a guaranteed long shelf life. But by any chance, if you face any server issues, then you can claim either free repairs or a quick replacement option.
Dell PowerEdge R740 Rack Server Supporting Scalable Processors List (Gen1):
| Sr No | Product Description | Compatible Part Number | Buy Now |
| --- | --- | --- | --- |
| 1 | Intel® Xeon® Bronze 3104 Processor (6c, 3.00 GHz, 1.70 GHz, 8.25 MB L3 Cache) | BX806733104, CD8067303562000 | Buy Now |
| 2 | Intel® Xeon® Bronze 3106 Processor (8c, 3.00 GHz, 1.70 GHz, 11 MB L3 Cache) | BX806733106, CD8067303561900 | Buy Now |
| 3 | Intel® Xeon® Silver 4108 Processor (8c, 3.00 GHz, 1.80 GHz, 11 MB L3 Cache) | BX806734108, CD8067303561500 | Buy Now |
| 4 | Intel® Xeon® Silver 4109T Processor (8c, 3.00 GHz, 2.00 GHz, 11 MB L3 Cache) | CD8067303562200 | Buy Now |
| 5 | Intel® Xeon® Silver 4110 Processor (8c, 3.00 GHz, 2.10 GHz, 11 MB L3 Cache) | BX806734110, CD8067303561400 | Buy Now |
| 6 | Intel® Xeon® Silver 4112 Processor (4c, 3.00 GHz, 2.60 GHz, 8.25 MB L3 Cache) | BX806734112, CD8067303562100 | Buy Now |
| 7 | Intel® Xeon® Silver 4114 Processor (10c, 3.00 GHz, 2.20 GHz, 13.75 MB L3 Cache) | BX806734114, CD8067303561800 | Buy Now |
| 8 | Intel® Xeon® Silver 4114T Processor (10c, 3.00 GHz, 2.20 GHz, 13.75 MB L3 Cache) | CD8067303645300 | Buy Now |
| 9 | Intel® Xeon® Silver 4116 Processor (12c, 3.00 GHz, 2.10 GHz, 16.5 MB L3 Cache) | BX806734116, CD8067303567200 | Buy Now |
| 10 | Intel® Xeon® Silver 4116T Processor (12c, 3.00 GHz, 2.10 GHz, 16.5 MB L3 Cache) | CD8067303645400 | Buy Now |
| 11 | Intel® Xeon® Gold 5115 Processor (10c, 3.20 GHz, 2.40 GHz, 13.75 MB L3 Cache) | CD8067303535601 | Buy Now |
| 12 | Intel® Xeon® Gold 5118 Processor (12c, 3.20 GHz, 2.30 GHz, 16.5 MB L3 Cache) | CD8067303536100 | Buy Now |
| 13 | Intel® Xeon® Gold 5119T Processor (14c, 3.20 GHz, 1.90 GHz, 19.25 MB L3 Cache) | CD8067303567703 | Buy Now |
| 14 | Intel® Xeon® Gold 5120 Processor (14c, 3.20 GHz, 2.20 GHz, 19.25 MB L3 Cache) | BX806735120, CD8067303535900 | Buy Now |
| 15 | Intel® Xeon® Gold 5120T Processor (14c, 3.20 GHz, 2.20 GHz, 19.25 MB L3 Cache) | CD8067303535700 | Buy Now |
| 16 | Intel® Xeon® Gold 5122 Processor (4c, 3.70 GHz, 3.60 GHz, 16.5 MB L3 Cache) | BX806735122, CD8067303330702 | Buy Now |
| 17 | Intel® Xeon® Gold 6126 Processor (12c, 3.70 GHz, 2.60 GHz, 19.25 MB L3 Cache) | CD8067303405900 | Buy Now |
| 18 | Intel® Xeon® Gold 6126F Processor (12c, 3.70 GHz, 2.60 GHz, 19.25 MB L3 Cache) | CD8067303593400 | Buy Now |
| 19 | Intel® Xeon® Gold 6126T Processor (12c, 3.70 GHz, 2.60 GHz, 19.25 MB L3 Cache) | CD8067303593100 | Buy Now |
| 20 | Intel® Xeon® Gold 6128 Processor (6c, 3.70 GHz, 3.40 GHz, 19.25 MB L3 Cache) | BX806736128, CD8067303592600 | Buy Now |
| 21 | Intel® Xeon® Gold 6130 Processor (16c, 3.70 GHz, 2.10 GHz, 22 MB L3 Cache) | BX806736130, CD8067303409000 | Buy Now |
| 22 | Intel® Xeon® Gold 6130F Processor (16c, 3.70 GHz, 2.10 GHz, 22 MB L3 Cache) | CD8067303593300 | Buy Now |
| 23 | Intel® Xeon® Gold 6130T Processor (16c, 3.70 GHz, 2.10 GHz, 22 MB L3 Cache) | CD8067303593000 | Buy Now |
| 24 | Intel® Xeon® Gold 6132 Processor (14c, 3.70 GHz, 2.60 GHz, 19.25 MB L3 Cache) | CD8067303592500 | Buy Now |
| 25 | Intel® Xeon® Gold 6134 Processor (8c, 3.70 GHz, 3.20 GHz, 24.75 MB L3 Cache) | BX806736134, CD8067303330302 | Buy Now |
| 26 | Intel® Xeon® Gold 6136 Processor (12c, 3.70 GHz, 3.00 GHz, 24.75 MB L3 Cache) | CD8067303405800 | Buy Now |
| 27 | Intel® Xeon® Gold 6138 Processor (20c, 3.70 GHz, 2.00 GHz, 27.5 MB L3 Cache) | BX806736138, CD8067303406100 | Buy Now |
| 28 | Intel® Xeon® Gold 6138F Processor (20c, 3.70 GHz, 2.00 GHz, 27.5 MB L3 Cache) | CD8067303593900 | Buy Now |
| 29 | Intel® Xeon® Gold 6138P Processor (20c, 3.70 GHz, 2.00 GHz, 27.5 MB L3 Cache) | CM8067303824101 | Buy Now |
| 30 | Intel® Xeon® Gold 6138T Processor (20c, 3.70 GHz, 2.00 GHz, 27.5 MB L3 Cache) | CD8067303592900 | Buy Now |
| 31 | Intel® Xeon® Gold 6140 Processor (18c, 3.70 GHz, 2.30 GHz, 24.75 MB L3 Cache) | BX806736140, CD8067303405200 | Buy Now |
| 32 | Intel® Xeon® Gold 6142 Processor (16c, 3.70 GHz, 2.60 GHz, 22 MB L3 Cache) | BX806736142, CD8067303405400 | Buy Now |
| 33 | Intel® Xeon® Gold 6142F Processor (16c, 3.70 GHz, 2.60 GHz, 22 MB L3 Cache) | CD8067303593700 | Buy Now |
| 34 | Intel® Xeon® Gold 6144 Processor (8c, 4.20 GHz, 3.50 GHz, 24.75 MB L3 Cache) | CD8067303657302 | Buy Now |
| 35 | Intel® Xeon® Gold 6146 Processor (12c, 4.20 GHz, 3.20 GHz, 24.75 MB L3 Cache) | CD8067303657201 | Buy Now |
| 36 | Intel® Xeon® Gold 6148 Processor (20c, 3.70 GHz, 2.40 GHz, 27.5 MB L3 Cache) | BX806736148, CD8067303406200 | Buy Now |
| 37 | Intel® Xeon® Gold 6148F Processor (20c, 3.70 GHz, 2.40 GHz, 27.5 MB L3 Cache) | CD8067303593800 | Buy Now |
| 38 | Intel® Xeon® Gold 6150 Processor (18c, 3.70 GHz, 2.70 GHz, 24.75 MB L3 Cache) | CD8067303328000 | Buy Now |
| 39 | Intel® Xeon® Gold 6152 Processor (22c, 3.70 GHz, 2.10 GHz, 30.25 MB L3 Cache) | BX806736152, CD8067303406000 | Buy Now |
| 40 | Intel® Xeon® Gold 6154 Processor (18c, 3.70 GHz, 3.00 GHz, 24.75 MB L3 Cache) | CD8067303592700 | Buy Now |
| 41 | Intel® Xeon® Platinum 8153 Processor (16c, 2.80 GHz, 2.00 GHz, 22 MB L3 Cache) | CD8067303408900 | Buy Now |
| 42 | Intel® Xeon® Platinum 8156 Processor (4c, 3.70 GHz, 3.60 GHz, 16.5 MB L3 Cache) | CD8067303368800 | Buy Now |
| 43 | Intel® Xeon® Platinum 8158 Processor (12c, 3.70 GHz, 3.00 GHz, 24.75 MB L3 Cache) | CD8067303406500 | Buy Now |
| 44 | Intel® Xeon® Platinum 8160 Processor (24c, 3.70 GHz, 2.10 GHz, 33 MB L3 Cache) | CD8067303405600 | Buy Now |
| 45 | Intel® Xeon® Platinum 8160F Processor (24c, 3.70 GHz, 2.10 GHz, 33 MB L3 Cache) | CD8067303593600 | Buy Now |
| 46 | Intel® Xeon® Platinum 8160T Processor (24c, 3.70 GHz, 2.10 GHz, 33 MB L3 Cache) | CD8067303592800 | Buy Now |
| 47 | Intel® Xeon® Platinum 8164 Processor (26c, 3.70 GHz, 2.00 GHz, 35.75 MB L3 Cache) | BX806738164, CD8067303408800 | Buy Now |
| 48 | Intel® Xeon® Platinum 8168 Processor (24c, 3.70 GHz, 2.70 GHz, 33 MB L3 Cache) | CD8067303327701 | Buy Now |
| 49 | Intel® Xeon® Platinum 8170 Processor (26c, 3.70 GHz, 2.10 GHz, 35.75 MB L3 Cache) | CD8067303327601 | Buy Now |
| 50 | Intel® Xeon® Platinum 8176 Processor (28c, 3.80 GHz, 2.10 GHz, 38.5 MB L3 Cache) | CD8067303314700 | Buy Now |
| 51 | Intel® Xeon® Platinum 8176F Processor (28c, 3.80 GHz, 2.10 GHz, 38.5 MB L3 Cache) | CD8067303694600 | Buy Now |
| 52 | Intel® Xeon® Platinum 8180 Processor (28c, 3.80 GHz, 2.50 GHz, 38.5 MB L3 Cache | BX806738180, CD8067303314400 | Buy Now |
Dell PowerEdge R740 Rack Server Supporting Scalable Processors List (Gen2):
| Sr No | Product Description | Compatible Part Number | Buy Now |
| --- | --- | --- | --- |
| 1 | Intel   Xeon 3204 Bronze Processor (6c, 1.9 GHz, 8.2 MB, 85W) | CD8069503956700, BX806953204 | Buy Now |
| 2 | Intel   Xeon 3206R Bronze Processor (8c, 1.9 GHz, 11 MB, 85W) | CD8069504344600, BX806953206R | Buy Now |
| 3 | Intel   Xeon 4208 Silver Processor (8c, 2.1 GHz, 11 MB, 85W) | CD8069503956401, BX806954208 | Buy Now |
| 4 | Intel   Xeon 4209T Silver Processor (8c, 2.2 GHz, 11 MB, 70W) | CD8069503956900 | Buy Now |
| 5 | Intel   Xeon 4215 Silver Processor (8c, 2.5 GHz, 11 MB, 85W) | CD8069504212701 | Buy Now |
| 6 | Intel   Xeon 4210 Silver Processor (10c, 2.2 GHz, 13.7 MB, 85W) | CD8069503956302, BX806954210 | Buy Now |
| 7 | Intel   Xeon 4210T Silver Processor (10c, 2.3 GHz, 13.7 MB, 95W) | CD8069504444900 | Buy Now |
| 8 | Intel   Xeon 4210R Silver Processor (10c, 2.4 GHz, 13.7 MB, 100W) | CD8069504344500, BX806954210R | Buy Now |
| 9 | Intel   Xeon 4215R Silver Processor (8c, 3.2 GHz, 11 MB, 130W) | CD8069504449200 | Buy Now |
| 10 | Intel   Xeon 4214 Silver Processor (12c, 2.2 GHz, 16.5 MB, 85W) | CD8069504212601, BX806954214 | Buy Now |
| 11 | Intel   Xeon 4214Y Silver Processor (12c, 2.2 GHz, 16.5 MB, 85W) | CD8069504294401 | Buy Now |
| 12 | Intel   Xeon 4214R Silver Processor (12c, 2.4 GHz, 16.5 MB, 100W) | CD8069504343701, BX806954214R | Buy Now |
| 13 | Intel   Xeon 4216 Silver Processor (16c, 2.1 GHz, 22 MB, 100W) | CD8069504213901, BX806954216 | Buy Now |
| 14 | Intel Xeon Gold 5215 Processor (10c, 2.5 GHz, 13.7 MB, 85W) | CD8069504214002 | Buy Now |
| 15 | Intel Xeon Gold 5215L Processor (10c, 2.5 GHz, 13.7 MB, 85W) | CD8069504214202 | Buy Now |
| 16 | Intel Xeon Gold 5215M Processor (10c, 2.5 GHz, 13.7 MB, 85W) | CD8069504214102 | Buy Now |
| 17 | Intel Xeon Gold 5217 Processor (8c, 3 GHz, 11 MB, 115W) | CD8069504214302 | Buy Now |
| 18 | Intel Xeon Gold 5218 Processor (16c, 2.3 GHz, 22 MB, 125W) | CD8069504193301 , BX806955218 | Buy Now |
| 19 | Intel Xeon Gold 5218B Processor (16c, 2.3 GHz, 22 MB, 125W) | CD8069504295701 | Buy Now |
| 20 | Intel Xeon Gold 5218N Processor (16c, 2.3 GHz, 22 MB, 110W) | CD8069504289900, CD8069504384601 | Buy Now |
| 21 | Intel Xeon Gold 5218R Processor (16c, 2.1 GHz, 27.5 MB, 125W) | CD8069504446300 , BX806955218R | Buy Now |
| 22 | Intel Xeon Gold 5218T Processor (16c, 2.1 GHz, 22 MB, 105W) | CD8069504283204 | Buy Now |
| 23 | Intel Xeon Gold 5219Y Processor (16c, 2.4 GHz, 22 MB, 125W) | CD8069504184202 | Buy Now |
| 24 | Intel Xeon Gold 5220 Processor (18c, 2.2 GHz, 24.7 MB, 125W) | CD8069504214601, BX806955220 | Buy Now |
| 25 | Intel Xeon Gold 5220R Processor (24c, 2.2 GHz, 35.7 MB, 150W) | CD8069504451301, BX806955220R | Buy Now |
| 26 | Intel Xeon Gold 5220S Processor (18c, 2.7 GHz, 24.7 MB, 125W) | CD8069504283804 | Buy Now |
| 27 | Intel Xeon Gold 5220T Processor (18c, 1.9 GHz, 24.7 MB, 105W) | CD8069504283006 | Buy Now |
| 28 | Intel Xeon Gold 5222 Processor (8c, 3.8 GHz, 16.5 MB, 105W) | CD8069504193501 | Buy Now |
| 29 | Intel Xeon Gold 6208U Processor (16c, 2.9 GHz, 22 MB, 150W) | CD8069504449101 | Buy Now |
| 30 | Intel Xeon Gold 6209U Processor (20c, 2.1 GHz, 27.5 MB, 125W) | CD8069504284804 | Buy Now |
| 31 | Intel Xeon Gold 6210U Processor (20c, 2.5 GHz, 27.5 MB, 150W) | CD8069504198101 | Buy Now |
| 32 | Intel Xeon Gold 6212U Processor (24c, 2.4 GHz, 35.7 MB, 165W) | CD8069504198002 | Buy Now |
| 33 | Intel Xeon Gold 6222 Processor (20c, 1.8 GHz, 27.5 MB, 115W) | CD8069504184502 | Buy Now |
| 34 | Intel Xeon Gold 6222V Processor (20c, 1.8 GHz, 27.5 MB, 115W) | CD8069504285204 | Buy Now |
| 35 | Intel Xeon Gold 6226 Processor (12c, 2.7 GHz, 19.2 MB, 125W) | CD8069504283404 | Buy Now |
| 36 | Intel Xeon Gold 6226R Processor (16c, 2.9 GHz, 22 MB, 150W) | CD8069504449000, BX806956226R | Buy Now |
| 37 | Intel Xeon Gold 6230 Processor (20c, 2.1 GHz, 27.5 MB, 125W) | CD8069504193701, BX806956230 | Buy Now |
| 38 | Intel Xeon Gold 6230N Processor (20c, 2.3 GHz, 27.5 MB, 125W) | CD8069504283604 | Buy Now |
| 39 | Intel Xeon Gold 6230R Processor (26c, 2.1 GHz, 35.7 MB, 150W) | CD8069504448800 , BX806956230R | Buy Now |
| 40 | Intel Xeon Gold 6230T Processor (20c, 2.1 GHz, 27.5 MB, 125W) | CD8069504283704 | Buy Now |
| 41 | Intel Xeon Gold 6234 Processor (8c, 3.3 GHz, 24.7 MB, 130W) | CD8069504283304 , BX806956234 | Buy Now |
| 42 | Intel Xeon Gold 6238 Processor (22c, 2.1 GHz, 30.2 MB, 140W) | CD8069504283104, BX806956238 | Buy Now |
| 43 | Intel Xeon Gold 6238L Processor (22c, 2.1 GHz, 30.2 MB, 140W) | CD8069504284704 | Buy Now |
| 44 | Intel Xeon Gold 6238M Processor (22c, 2.1 GHz, 30.2 MB, 140W) | CD8069504284604 | Buy Now |
| 45 | Intel Xeon Gold 6238R Processor (28c, 2.2 GHz, 38.5 MB, 165W) | CD8069504448701 , BX806956238R | Buy Now |
| 46 | Intel Xeon Gold 6238T Processor (22c, 1.9 GHz, 30.2 MB, 125W) | CD8069504200401 | Buy Now |
| 47 | Intel Xeon Gold 6240 Processor (18c, 2.6 GHz, 24.7 MB, 150W) | CD8069504194001, BX806956240 | Buy Now |
| 48 | Intel Xeon Gold 6240L Processor (18c, 2.6 GHz, 24.7 MB, 150W) | CD8069504284503 | Buy Now |
| 49 | Intel Xeon Gold 6240M Processor (18c, 2.6 GHz, 24.7 MB, 150W) | CD8069504284403 | Buy Now |
| 50 | Intel Xeon Gold 6240R Processor (24c, 2.4 GHz, 35.7 MB, 165W) | CD8069504448600 , BX806956240R | Buy Now |
| 51 | Intel Xeon Gold 6240Y Processor (18c, 2.6 GHz, 24.7 MB, 150W) | CD8069504200501 | Buy Now |
| 52 | Intel Xeon Gold 6242 Processor (16c, 2.8 GHz, 22 MB, 150W) | CD8069504194101, BX806956242 | Buy Now |
| 53 | Intel Xeon Gold 6242R Processor (20c, 3.1 GHz, 35.7 MB, 205W) | CD8069504449601 | Buy Now |
| 54 | Intel Xeon Gold 6244 Processor (8c, 3.6 GHz, 24.7 MB, 150W) | CD8069504194202 | Buy Now |
| 55 | Intel Xeon Gold 6246 Processor (12c, 3.3 GHz, 24.7 MB, 165W) | CD8069504282905 | Buy Now |
| 56 | Intel Xeon Gold 6246R Processor (16c, 3.4 GHz, 35.7 MB, 205W) | CD8069504449801 | Buy Now |
| 57 | Intel Xeon Gold 6248 Processor (20c, 2.5 GHz, 27.5 MB, 150W) | CD8069504194301, BX806956248 | Buy Now |
| 58 | Intel Xeon Gold 6248R Processor (24c, 3 GHz, 35.7 MB, 205W) | CD8069504449401 | Buy Now |
| 59 | Intel Xeon Gold 6250 Processor (8c, 3.9 GHz, 35.7 MB, 185W) | CD8069504425402 | Buy Now |
| 60 | Intel Xeon Gold 6250L Processor (8c, 3.9 GHz, 35.7 MB, 185W) | CD8069504497400 | Buy Now |
| 61 | Intel Xeon Gold 6252 Processor (24c, 2.1 GHz, 35.7 MB, 150W) | CD8069504194401, BX806956252 | Buy Now |
| 62 | Intel Xeon Gold 6252N Processor (24c, 2.3 GHz, 35.7 MB, 150W) | CD8069504283503 | Buy Now |
| 63 | Intel Xeon Gold 6254 Processor (18c, 3.1 GHz, 24.7 MB, 200W) | CD8069504194501 | Buy Now |
| 64 | Intel Xeon Gold 6256 Processor (12c, 3.6 GHz, 33 MB, 205W) | CD8069504425301 | Buy Now |
| 65 | Intel Xeon Gold 6258R Processor (28c, 2.7 GHz, 38.5 MB, 205W) | CD8069504449301 | Buy Now |
| 66 | Intel Xeon Gold 6262 Processor (24c, 1.9 GHz, 33 MB, 135W) | CD8069504184602 | Buy Now |
| 67 | Intel Xeon Gold 6262V Processor (24c, 1.9 GHz, 33 MB, 135W) | CD8069504285004 | Buy Now |
| 68 | Intel Xeon Gold 6269Y Processor (22c, 3.2 GHz, 30.2 MB, 240W) | CD8069504184102 | Buy Now |
| 69 | Intel Xeon Platinum 8253 Processor (16c, 2.2 GHz, 22 MB, 125W) | CD8069504194601 | Buy Now |
| 70 | Intel Xeon Platinum 8256 Processor (4c, 3.8 GHz, 16.5 MB, 105W) | CD8069504194701, BX806958256 | Buy Now |
| 71 | Intel Xeon Platinum 8260 Processor (24c, 2.4 GHz, 35.7 MB, 165W) | CD8069504201101 | Buy Now |
| 72 | Intel Xeon Platinum 8260L Processor (24c, 2.4 GHz, 35.7 MB, 165W) | CD8069504201001 | Buy Now |
| 73 | Intel Xeon Platinum 8260M Processor (24c, 2.4 GHz, 35.7 MB, 165W) | CD8069504201201 | Buy Now |
| 74 | Intel Xeon Platinum 8260Y P rocessor(24c, 2.4 GHz, 35.7 MB, 165W) | CD8069504200902 | Buy Now |
| 75 | Intel Xeon Platinum 8268 Processor (24c, 2.9 GHz, 35.7 MB, 205W) | CD8069504195101 | Buy Now |
| 76 | Intel   Xeon Platinum 8274 Processor (24c, 3.2 GHz, 35.7 MB, 240W) | CD8069504201401, CD8069504284203 | Buy Now |
| 77 | Intel   Xeon Platinum 8276 Processor (28c, 2.2 GHz, 38.5 MB, 165W) | CD8069504195501 | Buy Now |
| 78 | Intel   Xeon Platinum 8276L Processor (28c, 2.2 GHz, 38.5 MB, 165W) | CD8069504195301 | Buy Now |
| 79 | Intel   Xeon Platinum 8276M Processor (28c, 2.2 GHz, 38.5 MB, 165W) | CD8069504195401 | Buy Now |
| 80 | Intel   Xeon Platinum 8270 Processor (26c, 2.7 GHz, 35.7 MB, 205W) | CD8069504195201 | Buy Now |
| 81 | Intel   Xeon Platinum 8280 Processor (28c, 2.7 GHz, 38.5 MB, 205W) | CD8069504228001 | Buy Now |
| 82 | Intel   Xeon Platinum 8280L Processor (28c, 2.7 GHz, 38.5 MB, 205W) | CD8069504228201 | Buy Now |
| 83 | Intel   Xeon Platinum 8280M Processor (28c, 2.7 GHz, 38.5 MB, 205W) | CD8069504228101 | Buy Now |
| 84 | Intel   Xeon Platinum 8284 Processor (28c, 3 GHz, 38.5 MB, 240W) | CD8069504284302 | Buy Now |
Specification
Additional information
| | |
| --- | --- |
| Brand | Dell |
| Server Type | 2U Rack |
| Processor | Intel Xeon Scalable Processor Family |
| No of Processors | 2 |
| Max RAM | 3 TB |
| Max Storage | 96 TB |
| RAID Controllers | RAID 60, RAID 0, RAID 1, RAID 10, RAID 5, RAID 6, RAID 50 |
| No of Lan Ports | 4 |
| Power Supply | Dual |