Description
Intel Xeon 2600 Series Processors Price List
| Processor Series | Processor Model | Cores / Threads | Cache / Base Frequency | Price |
| --- | --- | --- | --- | --- |
| E5-2600 V4 Series | Intel Xeon E5-2609 v4 | 8 Cores / 16 Threads | 20MB / 1.70 GHz | Rs. 6,499/- |
| E5-2600 V4 Series | Intel Xeon E5-2630 v4 | 10 Cores / 20 Threads | 25MB / 2.20 GHz | Rs. 6,499/- |
| E5-2600 Series | Intel Xeon E5-2643 | 4 Cores / 8 Threads | 10MB / 3.30 GHz | Rs. 3,999/- |
| E5-2600 Series | Intel Xeon E5-2620 | 6 Cores / 12 Threads | 15MB / 2.00 GHz | Rs. 3,999/- |
| E5-2600 Series | Intel Xeon E5-2670 | 8 Cores / 16 Threads | 20MB / 2.60 GHz | Rs. 3,999/- |
| E5-2600 Series | Intel Xeon E5-2687W | 8 Cores / 16 Threads | 20MB / 3.10 GHz | Rs. 3,999/- |
| E5-2600 V2 Series | Intel Xeon E5-2650 v2 | 8 Cores / 16 Threads | 20MB / 2.60 GHz | Rs. 4,499/- |
| E5-2600 V2 Series | Intel Xeon E5-2680 v2 | 10 Cores / 20 Threads | 25MB / 2.80 GHz | Rs. 4,999/- |
| E5-2600 V3 Series | Intel Xeon E5-2623 v3 | 4 Cores / 8 Threads | 10MB / 3.00 GHz | Rs. 6,499/- |
| E5-2600 V3 Series | Intel Xeon E5-2620 v3 | 6 Cores / 12 Threads | 15MB / 2.40 GHz | Rs. 6,499/- |
| E5-2600 V3 Series | Intel Xeon E5-2667 v3 | 8 Cores / 16 Threads | 20MB / 3.20 GHz | Rs. 6,499/- |
| E5-2600 V3 Series | Intel Xeon E5-2687W v3 | 10 Cores / 20 Threads | 25MB / 3.10 GHz | Rs. 6,499/- |
| E5-2600 V4 Series | Intel Xeon E5-2620 v4 | 8 Cores / 16 Threads | 20MB / 2.10 GHz | Rs. 6,499/- |
| E5-2600 V4 Series | Intel Xeon E5-2660 v4 | 14 Cores / 28 Threads | 35MB / 2.00 GHz | Rs. 11,499/- |
| E5-2600 V4 Series | Intel Xeon E5-2680 v4 | 14 Cores / 28 Threads | 35MB / 2.40 GHz | Rs. 11,499/- |
| E5-2600 V4 Series | Intel Xeon E5-2683 v4 | 16 Cores / 32 Threads | 40MB / 2.10 GHz | Rs. 11,499/- |
| E5-2600 V4 Series | Intel Xeon E5-2698 v4 | 20 Cores / 40 Threads | 50MB / 2.20 GHz | Rs. 14,999/- |
| E5-2600 V4 Series | Intel Xeon E5-2696 v4 | 22 Cores / 44 Threads | 55MB / 2.2 GHz | Rs. 13,999/- |
Check out the Intel Xeon 2600 processors price list on our website that includes technical descriptions, specification in detail and also look into the updated Intel Processor price list for easy comparison of all Server Processors. We ensure to offer you the genuine price list for quick Compare & check out of all the available E5-2600 v- series(V1, V2, V3, V4) processors and also compare our prices with other vendors online. Find Intel Xeon 2600 processors at lowest prices Only at Server Basket with grade A quality hardware offering exact matching to your Dell/HP/IBM server.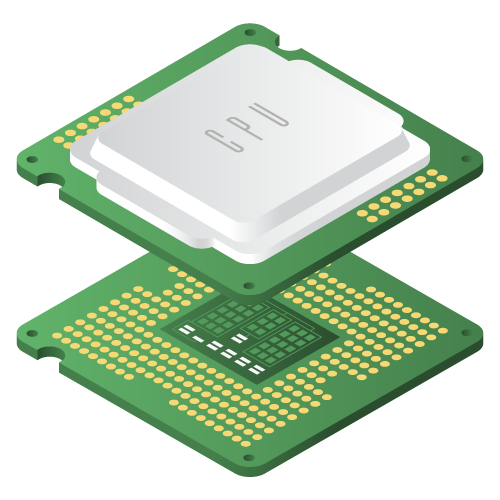 Intel Xeon 2600 Processors At Lowest Price
Our Intel Xeon 2600 processors price list includes all the high-end processors at lowest possible prices and with amazing features. All the high-end features like supporting eight cores to 24 cores per processor, turbo Boosting technology 2.0, Data center manager, Node manager, advanced vector extensions come along with every Intel Xeon 2600 processors model as a standard package at lowest prices.
Matching-Pair Available
Our huge range of Intel Xeon E5-2600 processors with their Detailed configuration & Price list helps you find the right match for your Dell/HP/IBM server. Check out all the Xeon 2600 processors including v1, v2, v3 and v4 series, ranging speeds from 1.7GHz,2.0GHz, 2.1GHz, 2.2GHz, 2.4GHz, 2.6GHz, 2.8GHz, 3.0GHz, 3.1GHz, 3.3GHz and 10MB to 25MB cache. If you are in need of high-end Xeon v2 series 3.30GHz eight-core Intel Xeon processor with 25MB cache for your server, we promise to give you exact matching pair to grow your business.
Add Power To Dell / HP / IBM Server
Take your server performance to the next level by upgrading it with Intel Xeon 2600 Series processor. The advanced technologies in these processors along with a maximum number of cores bring both power and performance to your server. Intel Xeon 2600 processors based servers enable you to deploy, create, execute and deliver the solutions faster than ever. Some of the xeon 2600 Series CPUs supported servers include: Dell PowerEdge R620, R630, R720, R720xd, R730, etc., HP ProLiant DL380p Gen8, DL360p Gen8, BL460c Gen8, ML350p Gen8 Server, IBM X3650 M4, and X3550 M5 Server, etc.
All Intel Xeon E5-2600 Series CPUs Available
Whether you are upgrading an old server or buy a new system for your business requirements, it is good to choose the Intel Xeon E5-2600 series processors which can do any task effectively with ease. Server Basket provides a wide range of Intel 2600 Series CPUs including the Intel Xeon E5-2620, E5-2630, E5-2637, E5-2640, E5-2643, E5-2650, E5-2660 v2, E5-2650L v2, E5-2650L v3, E5-2620 v4, E5-2630L v4 etc
Easy Buyback Policy
We have easy Buyback policy to resale your old or unused Intel Xeon 2600 processors. Usually, many of them prefer to sell out unused processors to clear out space and earn some bucks. And these unused processors may be useful to meet requirements of many small business or start-ups in a budget-friendly manner and even being eco-friendly. So, we offer easy to buy back of these processors, whenever you intend to sale. Just give us a call or email us or simply ping us on live chat and detail your request. We process immediately by checking the working capability of the device and offering a quote.
Low Cost Xeon E5 2600 Processor Add-Ons
Get all the low cost CPU add-ons like a heat sink, cooling fans and cooling paste at a discounted price from Server Basket. We only provide the add-ons that are sourced from reputed brands.These Processor add-ons would increase the performance level without increasing your power bills.
Grade 'A' Quality
We present you the genuinely branded Intel Xeon 2600 processors series on our price list with leading hardware and high-quality features. No worries about fake Intel Xeon processors and hardware included. Intel Xeon 2600 processors family supports up to 768GB system memory, secure hardware, advanced encryption, and trusted execution technology. Each processor model on the price list comes with a standard warranty and also offer grade A quality spare parts in case of replacement issues.
Free Remote Installation Support
You might not know how to install the Intel Xeon E5-2600 series processor on to the server. We know that you need tech assistance to perfectly install CPU in the Server . For your peace of mind, Server Basket provides you with free remote installation support. Once the processor is delivered to you, contact us via phone call, live chat or email to get in touch with the expert team who will guide you through the installation process.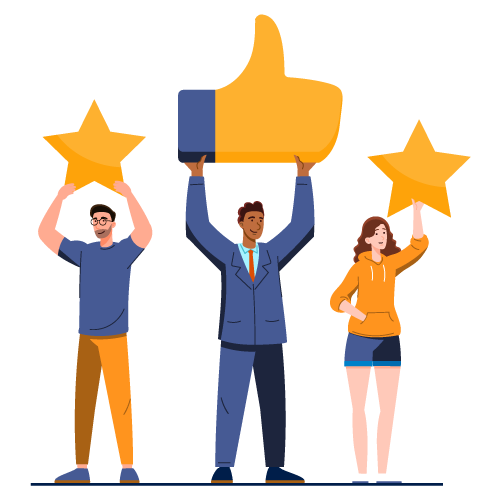 Quick Delivery All Over India
We offer instant Shipping to any Location all over India, to any city like Delhi, Mumbai, Hyderabad, Chennai, Bangalore, Noida, Lucknow, Pune, Bangalore, Nagpur, Agra, Patna, etc. simply complete the purchase process by entering your location with address in detail and then make the payment. We process your order immediately and initiate the shipping. It's solely our responsibility to deliver your processor safely to your doorstep Anywhere in India
Intel Xeon E5-2600 Family Processors Price in India
| Processors Family | Processor Models | Cores | Price |
| --- | --- | --- | --- |
| E5-2600 Family | Intel Xeon E5-2637 | 2 Cores | Rs. 3,999/- |
| E5-2600 Family | Intel Xeon E5-2603, E5-2609 | 4 Cores | Rs. 3,999/- |
| E5-2600 Family | Intel Xeon E5-2630, E5-2630L, E5-2640, E5-2667 | 6 Cores | Rs. 3,999/- |
| E5-2600 Family | Intel Xeon E5-2648L, E5-2650, E5-2650L, E5-2658, E5-2660, E5-2665, E5-2680, E5-2690 | 8 Cores | Rs. 3,999/- |
| E5 2600 v2 Family | Intel Xeon E5-2603 v2, E5-2609 v2 | 4 Cores | Rs. 3,999/- |
| E5 2600 v2 Family | Intel Xeon E5-2618L v2, E5-2620 v2, E5-2630L v2, E5-2630 v2, E5-2643 v2 | 6 Cores | Rs. 3,999/- |
| E5 2600 v2 Family | Intel Xeon E5-2628L v2, E5-2637 v2, E5-2640 v2, E5-2667 v2, E5-2687W v2 | 8 Cores | Rs. 4,499/- |
| E5 2600 v2 Family | Intel Xeon E5-2648L v2, E5-2650L v2, E5-2658 v2, E5-2660 v2, E5-2670 v2, E5-2690 v2 | 10 Cores | Rs. 5,499/- |
| E5 2600 v2 Family | Intel Xeon E5-2695 v2, E5-2696v2, E5-2697 v2 | 12 Cores | Rs. 6,999/- |
| E5-2600 V3 Family | Intel Xeon E5-2637 v3 | 4 Cores | Rs. 6,499/- |
| E5-2600 V3 Family | Intel Xeon E5-2603 v3, E5-2643 v3, E5-2608L v3, E5-2609 v3 | 6 Cores | Rs. 6,499/- |
| E5-2600 V3 Family | Intel Xeon E5-2618L v3, E5-2630L v3, E5-2630 v3, E5-2640 v3 | 8 Cores | Rs. 6,499/- |
| E5-2600 V3 Family | Intel Xeon E5-2628L v3, E5-2650 v3, E5-2660 v3 | 10 Cores | Rs. 6,499/- |
| E5-2600 V3 Family | Intel Xeon E5-2648L v3, E5-2650L v3, E5-2658 v3, E5-2658A v3, E5-2670 v3, E5-2680 v3, E5-2680 v3, E5-2690 v3 | 12 Cores | Rs. 6,499/- |
| E5-2600 V3 Family | Intel Xeon E5-2683 v3, E5-2695 v3, E5-2697 v3 | 14 Cores | Rs. 12,499/- |
| E5-2600 V3 Family | Intel Xeon E5-2698 v3, E5-2699 v3 | 16 Cores | Rs. 12,499/- |
| E5-2600 V4 Family | Intel Xeon E5-2623 v4, E5-2637 v4 | 4 Cores | Rs. 6,499/- |
| E5-2600 V4 Family | Intel Xeon E5-2603 v4, E5-2643 v4 | 6 Cores | Rs. 6,499/- |
| E5-2600 V4 Family | Intel Xeon E5-2608L v4, E5-2667 v4 | 8 Cores | Rs. 6,499/- |
| E5-2600 V4 Family | Intel Xeon E5-2618L v4, E5-2630L v4, E5-2640 v4 | 10 Cores | Rs. 6,499/- |
| E5-2600 V4 Family | Intel Xeon E5-2650 v4, E5-2687W v4, E5-2628L v4 | 12 Cores | Rs. 6,499/- |
| E5-2600 V4 Family | Intel Xeon E5-2648L v4, E5-2690 v4, E5-2650L v4, E5-2658 v4 | 14 Cores | Rs. 11,499/- |
| E5-2600 V4 Family | Intel Xeon E5-2697A v4 | 16 Cores | Rs. 11,499/- |
| E5-2600 V4 Family | Intel Xeon E5-2695 v4, E5-2697 v4 | 18 Cores | Rs. 11,499/- |
| E5-2600 V4 Family | Intel Xeon E5-2698 v4 | 20 Cores | Rs. 13,999/- |
| E5-2600 V4 Family | Intel Xeon E5-2699A v4, E5-2699R v4, E5-2699 v4 | 22 Cores | Rs. 13,999/- |