Dell PowerEdge R650xs Rack Server
₹ 487,600.00 (-6%)
Form Factor : 1U Rack
Processor : Intel Xeon Scalable
No of Processors : Two
Max Memory : 1TB
Memory Type : ECC DDR4
Max Storage : 76.8TB
Power Supplies : Dual
Type of Storage : HDD/SSD
Max Dimensions : 42.8 * 482 * 734.95 mm
Industry-Leading System Management Technologies
3 Years Warranty
Free Technical Support
Fast & Safe Delivery Throughout India
Description
Do your company's workload demands require a server with the best possible performance and dependability? The Dell PowerEdge R650xs rack server can handle a variety of workloads, making it perfect for rapid expansion solutions in the cloud or data centers. This 1U rackmount server uses third-generation multi-core Intel Xeon processors to deliver exceptional performance. It supports PCIe 4.0 slots for enhanced I/O, flexible storage and higher memory density with more memory channels. Depending on the configuration, the front of the chassis supports SATA,SAS, and NVMe drive formats, making it perfect for medium-duty tasks. The integrated Dell Remote Access Controller (iDRAC9), which includes power management, SupportAssist plugin, and Update Manager plugin, provides additional tools for managing the system and automating routine activities and is used to manage the server. Only at ServerBasket can you purchase a Dell R650xs with the best configuration at the lowest price.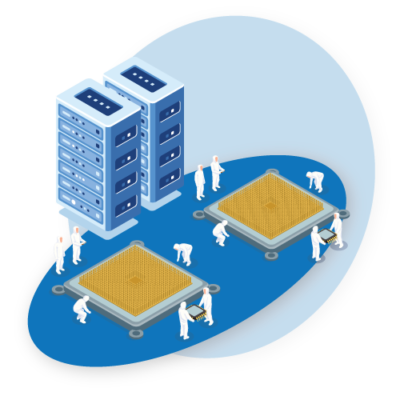 Modern Two-socket 1U Rack Server
The new Dell EMC PowerEdge R650xs is a perfect dual-socket 1U rack server that was designed with the goal of maximizing the value of your business. It has a unique collection of capabilities that make it easier to expand the IT environment and better meet the challenges of modern workflows.
Multi-core Intel Xeon Scalable Processors
By offering the ideal blend of business features, performance, and scalability for various business environments, the Dell EMC PowerEdge R650xs rack server is intended to fulfill a certain set of needs. Up to two Scalable processors of the third generation from Intel Xeon are supported, each CPU having up to 32 cores .
High-speed Memory for Memory-intensive Workloads
Your performance needs are satisfied by the improved memory configuration of Dell R650xs. The system is powered by up to 16x DDR4 RDIMMs with ECC, each of which has a standard memory capacity of 32 GB, expandable to a maximum of 1 TB. With a maximum speed of 3200 MT/s, it can accelerate in-memory applications.
Flexible High-Capacity Storage Options
The Dell PowerEdge R650xs rack server has three storage options with 4x, 8x or 10x hot-swap,SATA/SAS, and NVMe HDDs/SSDs. The drive cage can hold up to four 3.5″ chassis and ten 2.5″ chassis. This adaptable storage solution can handle the data needs of data-based workloads.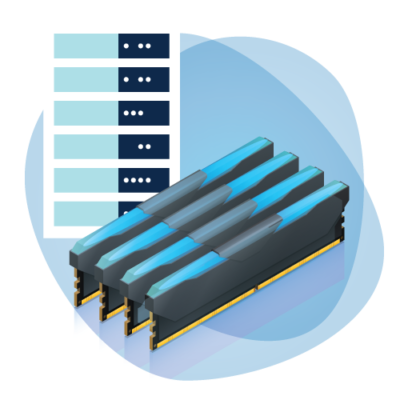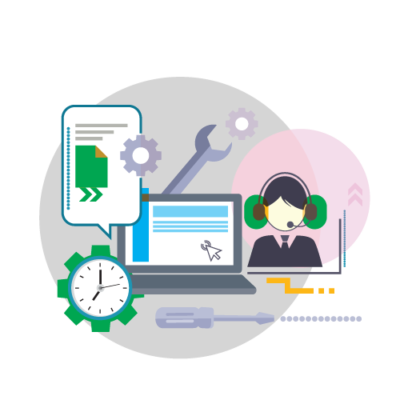 Industry-leading System Management Technologies
Leading-edge technologies have been incorporated into the Dell PowerEdge R650xs rack server's firmware to operate with iDRAC9 and the Lifecycle Controller. The system management portfolio holds the means to enabling automation and providing tools that support the monitoring, reporting, and defense of your IT environment.
Free Technical Support & Installation by Server Basket
Take advantage of value-added services like free shipping, a standard warranty, and installation support with our rack-mountable Dell PowerEdge R650xs rack server. Our experts are available for you 24/7 to provide virtual or remote technical assistance. They have years of expertise and a wealth of knowledge to address any issue you may have.
Specification
Additional information
| | |
| --- | --- |
| Brand | Dell |
| Drive Type | LFF (3.5), SFF (2.5) |
| Form Factor | 1U Rack |
| Max RAM | 1TB |
| Max Storage | 76.8 TB |
| No of Lan Ports | 2 |
| No of Processors | 2 |
| PCI Slots | 3 |
| Power Supply | Dual |
| Processor | Intel Xeon Scalabel Processors |
| RAID Controllers | RAID 60, RAID 0, RAID 1, RAID 10, RAID 5, RAID 6, RAID 50 |
| Refurb or New | New |
| Remote Management | Yes |
| Type of Storage | HDD, SSD |
| Warranty | 3 Years |