Video Streaming GPU Dedicated Server Plans in India
Plan ID
Processor
Cores / Threads
RAM
Storage
Bandwidth
Price/Month
Buy Now
DS-1
1 x E5-2620
6C / 12T
32GB DDR3
2 x 500GB SSD with RAID 1
Unlimited
Rs. 6,999/-

Get 30 Days Free Trial
Live Chat Now

DS-2
1 x E5-2650 v2
8C / 16T
32GB DDR3
2 x 500GB SSD with RAID 1
Unlimited
Rs. 7,999/-

Get 30 Days Free Trial
Live Chat Now

DS-3
1 x E5-2680 v3
12C / 24T
64GB DDR4
2 x 1TB SSD with RAID 1
Unlimited
Rs. 11,999/-

Get 30 Days Free Trial
Live Chat Now

DS-4
1 x E5-2680 v3
12C / 24T
128GB DDR4
3 x 1TB SSD with RAID 5
Unlimited
Rs. 14,999/-

Get 30 Days Free Trial
Live Chat Now

DS-5
2 x E5-2680 v3
24C / 48T
256GB DDR4
2 x 500GB SSD for OS RAID 1 / 2 x 1.92TB SSD RAID 1
Unlimited
Rs. 19,999/-

Get 30 Days Free Trial
Live Chat Now

DS-6
2 x E5-2680 v3
24C / 48T
384GB DDR4
2 x 500GB SSD for OS RAID 1 / 3 x 1.92TB SSD RAID 5
Unlimited
Rs. 24,999/-

Get 30 Days Free Trial
Live Chat Now

DS-7
2 x E5-2696 v3
36C / 72T
384GB DDR4
2 x 500GB SSD for OS RAID 1 / 3 x 1.92TB SSD RAID 5
Unlimited
Rs. 29,999/-

Get 30 Days Free Trial
Live Chat Now

DS-8
2 x E5-2696 v3
36C / 72T
512GB DDR4
2 x 500GB SSD for OS RAID 1 / 4 x 1.92TB SSD RAID 5
Unlimited
Rs. 34,999/-

Get 30 Days Free Trial
Live Chat Now

DS-9
2 x E5-2696 v4
44C / 88T
512GB DDR4
2 x 500GB SSD for OS RAID 1 / 4 x 1.92TB SSD RAID 5
Unlimited
Rs. 39,999/-

Get 30 Days Free Trial
Live Chat Now

DS-10
2 x Intel Gold 6148
40C / 80T
512GB DDR4
2 x 500GB SSD for OS RAID 1 / 4 x 1.92TB SSD RAID 5
Unlimited
Rs. 54,999/-

Live Chat Now

DS-11
2 x AMD EPYC 7742
128C / 256T
1TB DDR4
2 x 500GB SSD for OS RAID 1 / 4 x 1.92TB SSD RAID 5
Unlimited
Rs. 99,999/-

Live Chat Now
Best Video Streaming GPU Dedicated Servers
If you are in the media and entertainment, TV, or movie industry where video streaming of several events is an essential part of your business, you need high-end GPU dedicated servers that allow you to stream videos uninterrupted with their innovative graphics technologies. A professional video streaming server executes playout of many video streams, their recording, and storage without degrading the video signal. At Server Basket, you get power-packed GPU dedicated video streaming servers that deliver video content to users with computers, smartphones, or other devices, over the internet. These servers are highly secure and perform the transmission of videos at very high speeds. They are compatible with all kinds of video streaming software and allow you to custom configure them as per your requirements. Our reliable GPU servers are built with certified hardware components and are easy on your pocket. Our dedicated GPU server hosting ensures you get unlimited bandwidth and 100% uptime for your video streaming tasks.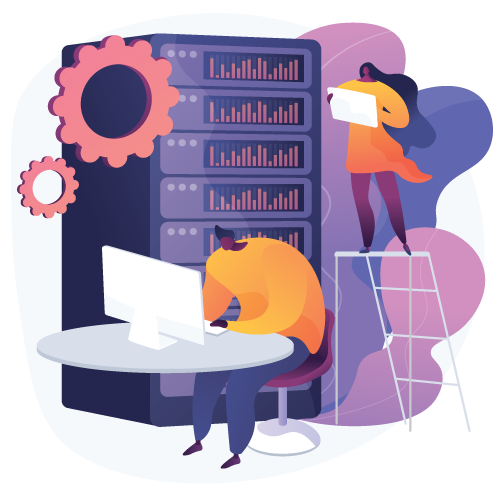 Secure and High-Speed GPU Dedicated Servers
Our GPU servers comprise feature-rich and high-speed graphics cards from popular brands for high-quality and fast video streaming. And they come with the next-gen firewalls, DDoS protection, intrusion detection and prevention, and robust web app and data security features. Our server security management system ensures the privacy and safety of your data and continuous access to the IT systems.
Unlimited Bandwidth & 100% Uptime
Our GPU dedicated server hosting assures that you get unlimited bandwidth and 100% uptime consistently. We make it possible as our GPU servers are hosted in the state-of-the-art data center with the best hardware and software and high-speed network connectivity. They keep your streaming software always available for video streaming operations and allow seamless video transmission.
Cost-Effective GPU Dedicated Servers
Dedicated GPU servers, owing to their advanced technology and high-speed performance, can be used for many different applications and workloads. They function up to fifty times faster than the standard CPU servers, resulting in cost savings. Besides, we offer very affordable GPU server hosting. You will not get such high-performing but cheap GPU dedicated servers from any other service provider.
Compatible With Any Software
You have to use various video and streaming software whether you want to convert videos to new format or stream live events. Our GPU dedicated servers are ideal for streaming workloads and are compatible with all kinds of software. Video conversion and streaming are resource-intensive tasks; GPUs reduce the load on your system while speeding up the output.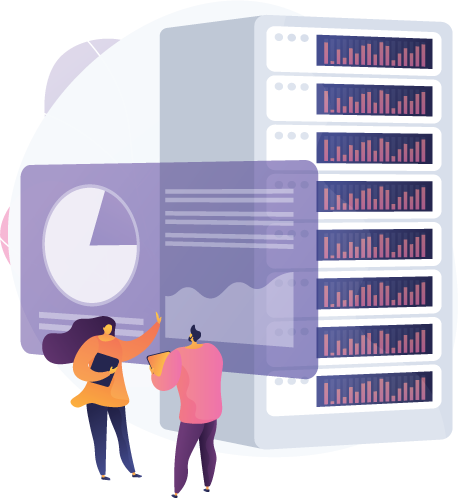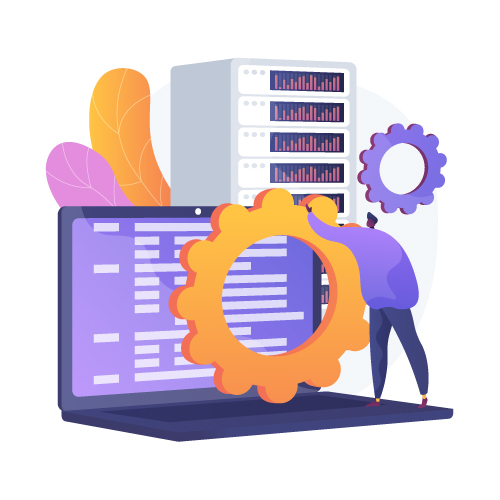 Customize Your Own Configuration
We are a customer-centric company and always want to give you the best of our products and services. If you have any specific requirements that are not covered by our standard video streaming GPU server configurations, you need not worry! Server Basket engineers will custom-build your GPU server taking into consideration the configuration you need for your business goals.
Reliable Servers With Certified Hardware
Our GPU dedicated servers are ultra-reliable as they are designed using authentic hardware components and software from the best-known brands. Their spares also are genuine and from top brands. The GPUs used in these servers are the high-end NVIDIA or AMD professional graphics. Every part of the server is tested on quality and performance parameters and then certified fit.
Benefits with Server Basket
We understand the importance of your business needs and continuity. We wouldn't want any disturbances in your daily operations and app performances. Our customized hosting involves deployment of redundant servers to provide you the benefits of backups, availability during maintenance and for load balancing. Redundant servers use all resources in the same way but stay offline till they are needed as live servers. Our solution is built to remove any roadblocks in the way of your continuous business operations.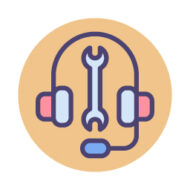 24/7 Management Service
With our 24/7 management service, experience the difference that expertise can make. For your servers' daily operations and management, your IT team's productivity can take the brunt. We will help you perform all the essential tasks for maintaining the servers and enabling them to function at the highest level of performance. As a managed customized hosting provider, we will manage the hardware, security, software, and backups for your server so that you focus just on your business.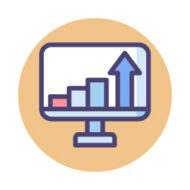 100% Uptime Assurance
Since our servers are hosted in tier 4 data centers, we assure you get a 100% uptime all the time. So, you can, without any worries, operate your demanding workloads and host your crucial applications on our customized servers or cloud hosting platforms. We monitor the network performance continuously to reduce latency and increase performance of our servers and your business.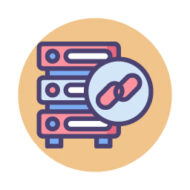 Unlimited Bandwidth
Our hosting service delivers unlimited bandwidth to allow unlimited space and speed for data transfer. It means you can upload or download as much data as you want. You get seamless transmission of data from the website to the users. Unlimited bandwidth is very important if your website is highly visible online and generates huge traffic. Your specific web apps also need unlimited bandwidth to remain available online all the time. We don't keep any tabs on your bandwidth usage.
FAQs for Video Streaming GPU Dedicated Servers
What is a video streaming GPU dedicated server?
A dedicated server that is engineered with advanced resources, high-end GPUs, and offers immense support for video streaming workflows is conveniently known as a video streaming GPU dedicated server. It's extremely beneficial for those who work on heavy streaming workloads.
How does a video streaming GPU dedicated server work?
With round-the-clock management service, 100% uptime, unlimited bandwidth, and high-quality GPUs, these dedicated servers create a perfect environment for streaming workloads. These servers are specially designed to support a multitude of software for reducing the load and delivering promising outputs.
Can I conduct live events with this video streaming GPU dedicated server?
Yes, you can conduct live events with the help of these servers. Video streaming GPU dedicated servers are enriched with all the hardware and software you require to uninterruptedly conduct and process your workflows without declining the video streaming quality.
Is this server suitable for AI applications?
Without a doubt! We have in-stock multiple GPU dedicated servers that make themselves perfectly compatible with a wide variety of AI workflows. Contact our support team to know more about our servers and bag one that supports your AI works.
If I give my own graphic card? Can you provide a video streaming server with that graphic card?
Yes, we can. Server Basket considers your comfort over anything and everything. You are free to employ your own graphics card into the dedicated server you choose. Seek help from our technical team to understand its compliance with our servers.
Are GPU dedicated servers available on an OpEX based model?
Yes, GPU servers are available on an OpEX-based model. You waste no server resources and can conveniently benefit from the pay-as-you-go method. Users who wish to scale up or scale down the server configuration frequently can choose this OpEX-based model.
Do you provide GPU dedicated servers with multiple graphic cards?
Yes, we provide GPU dedicated servers with multiple graphics cards. Users can select our pre-designed servers or customize the server with their own choice of graphics cards. We aim to proffer you with a server that caters to your requirements.
Are vertical CPU scaling and anti-DDos Protection available in your video streaming dedicated server?
Yes, vertical CPU scaling and anti-DDoS protection software are available on each of our video streaming GPU dedicated servers. Your data, apps, and workflows are shielded from unwanted malware and intruders at all times by using these inbuilt security features.
How can I reach your tech support team, and what are your available timings?
You can easily reach out to our technical team through call, LiveChat, WhatsApp, or mail. Our team members take shifts to stay online round-the-clock and ensure that they take less than a few minutes to respond to your requests.