Cisco UCS C220 M4 Rack Server
₹ 116,638.00 (-9%)
Huge Storage Capabilities
Customize As Per Your Need
Multiple Processors Supported
Scalable Memory Options
Free Pre-Sales Guidance
Free Installation Support
Quick and Safe Shipping
100% Tested and Verified
Up to 1-Year Warranty
Lowest Price Guarantee
Description
Cisco UCS C220 M4 8SFF / 4LFF Rack Server Price in India
| Server Plans | RAM | Processor | Storage | Price |
| --- | --- | --- | --- | --- |
| Cisco UCS C220 M4 Server (Basic) | 64GB DDR4 (2 x 32GB) | 2 x Intel Xeon E5-2673 v3 (12 Core, 24vCPU) | 1.2TB SAS HDD (2 x 600GB) | |
| Cisco UCS C220 M4 Server (Standard) | 128GB DDR4 (4 x 32GB) | 2 x Intel Xeon E5-2673 v3 (12 Core, 24vCPU) | 1.2TB SAS HDD (2 x 600GB) | |
| Cisco UCS C220 M4 Server (Reliable) | 256GB DDR4 (8 x 32GB) | 2 x Intel Xeon E5-2696 v4 (22 Core, 44vCPU) | 1.2TB SAS HDD (2 x 600GB) | |
| Cisco UCS C220 M4 Server (Powerful) | 384GB DDR4 (12 x 32GB) | 2 x Intel Xeon E5-2696 v4 (22 Core, 44vCPU) | 1.2TB SAS HDD (2 x 600GB) | |
Are you looking for a powerful Cisco Server to deploy your application?  Then you must not miss our exclusive deal on Cisco UCS C220 M4 rack server. We are offering customizable Cisco UCS C220 M4 server for the lowest market price along with free sales guidance, installation support technical assistance, and instant delivery across India. Experience the high performance and enhance your business processing speed by investing this Cisco rack server, which is available for a reasonable price at Server Basket.
Powerful 1U Rack Server
The Cisco UCS C220 M4 rack server is the high density 1U Rack server with a compact design which is built with the infrastructure that meets the need of all general-purpose enterprises in today's age. It has the potential to deliver the best performance for different kinds of enterprise applications and workloads. The Cisco rack-mountable server is the best buy options for any enterprises of small, mid, and large scale.
Experience High Performance
With two upgradable Intel processors, 1.5TB Max RAM and 61 TB Max internal storage capacity, etc. the Cisco UCS C220 M4 server delivers exceptional performance for a wide range of workloads that include collaboration, virtualization, and bare-metal applications. The server supports 2 Intel Xeon processor E5-2600 v3 & v4 CPUs that boosts your business performance.
Huge Storage Capabilities
With the internal storage capacity of up to 61TB (8*7.6TB 2.5″ SSD Hard Drive), the Cisco UCS C220 M4 rack server is the perfect consideration for the businesses that are driven with the heavy workload and huge applications. This Cisco server supports hot-swap HDD hard drives of SATA/ SAS types and support RAID: RAID 0, RAID 1, RAID 5 and RAID 6 levels.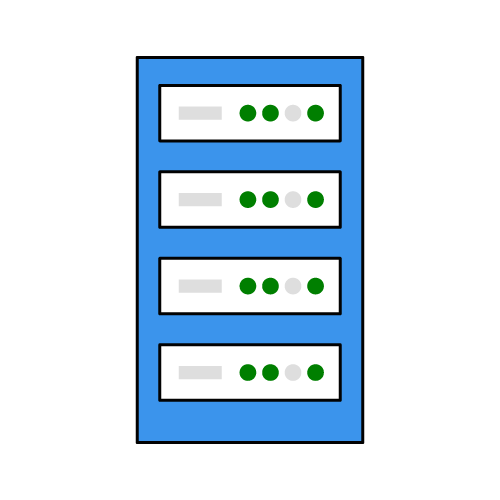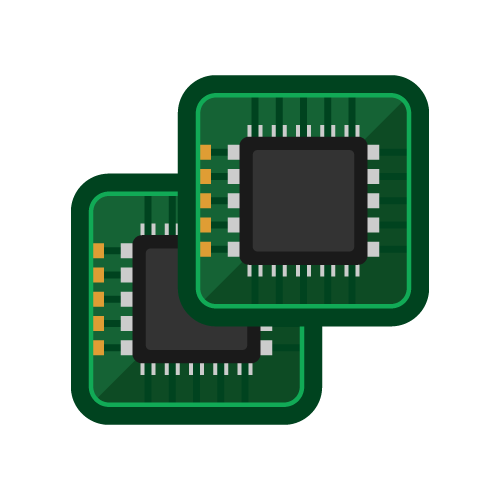 Customize As Per Your Need
You get to customize and configure the Cisco UCS C220 M4 rack server when purchased from Server Basket. You tell us your business requirement and our certified engineers at Server Basket will customize and configure the server and produce the perfect fit for your business need. The RAM size, storage options, processors, operation system will be configured as per your requirement.
Multiple Processors Supported
The Cisco UCS C220 M4 rack server comes to the market with two pre-installed processors and supports for up to two processors with the maximum of eight cores. This Cisco server is compatible with Intel Xeon E5-2600 v3 & V4 processors, Intel's C612 chipset and runs on with the speed of 2.1 GHz. The Cisco rack server supports for the upgradable of the processors.
Scalable Memory Options
Expand the Cisco UCS C220 M4 Rack server memory for up to the maximum of 1.5TB depending upon your business requirement. This Cisco server comes with DDR4 SDRAM technology with 256GB of RAM pre-installed and holds a cache memory of up to 40GB. With its exceptional memory scalable memory, the server is suitable for almost any business that demands huge memory.
Free Pre Sales Guidance
We have experienced sales team who can give you a great advice on which configuration will be suitable for your business requirement. You can talk to our pre-sales department before the purchase to make sure that you invest in the right server with the right configuration. We at Server Basket are providing free pre-sales guidance to help our customers buy the perfect server.
Avail Installation Support
When you have no workman, who excel in the server installation and have to hire a technician to do the installation process. You no need to worry as we at Server Basket are providing installation support remotely and on-site as well. You can call out for the support as soon as the Cisco UCS C220 M4 server package is reached at your location.
Shipping Available All Over India
We will ship the Cisco UCS C220 M4 rack server to over all locations in India. We will immediately configure and pack the server as soon as the order is confirmed. We guarantee that your Cisco server will reach at your doorstep within 2-3 business days as we are tied up with many delivery agencies across Hyderabad, Mumbai, Chennai, Delhi, Pune, Bangalore, Kolkata, Delhi, and Chandigarh, Noida, Gurgaon and many other locations in India.
Ironclad 1 Year Warranty
The Cisco UCS C220 M4 server comes along with an assured 1 year warranty period. The warranty states that your server will be free from defects or workmanship during the limited warranty period. Under the warranty period, repairs and replacement of any defective component of the server will be provided at no extra cost.
Cisco UCS c220 M4 Rack Server Processors Price List :
| Cisco UCS c220 M4 Rack Server Add-On Type | Specifications | Buy |
| --- | --- | --- |
| Cisco UCS c220 M4 Rack Server Add-On Processor | Intel® Xeon® E5-2609v4 (1.7GHz/8-core/20MB/85W) | Buy Now |
| Cisco UCS c220 M4 Rack Server Add-On Processor | Intel® Xeon® E5-2620v4 (2.1GHz/8-core/20MB/85W) | Buy Now |
| Cisco UCS c220 M4 Rack Server Add-On Processor | Intel® Xeon® E5-2630v4 (2.2GHz/10-core/25MB/85W) | Buy Now |
| Cisco UCS c220 M4 Rack Server Add-On Processor | Intel® Xeon® E5-2640v4 (2.40GHz/10-core/25MB/90W) | Buy Now |
| Cisco UCS c220 M4 Rack Server Add-On Processor | Intel® Xeon® E5-2650v4 (2.4GHz/10- core/25MB/85W) | Buy Now |
| Cisco UCS c220 M4 Rack Server Add-On Processor | Intel® Xeon® E5-2683 v3 (2.00 GHz/14-core/35MB/120W) | Buy Now |
Cisco UCS c220 M4 Rack Server Add-on Memory(RAM) List :
| Cisco UCS c220 M4 Rack Server Add-On Type | Specifications | Buy |
| --- | --- | --- |
| Cisco UCS c220 M4 Rack Server Add-On Memory(RAM) | 8GB Dual Rank, 2133 MHz, DDR4, Registered Memory Kit | Buy Now |
| Cisco UCS c220 M4 Rack Server  Add-On Memory(RAM) | 16 GB Dual Rank, 2133 MHz, DDR4, Registered Memory Kit | Buy Now |
| Cisco UCS c220 M4 Rack Server  Add-On Memory(RAM) | 32 GB Dual Rank, 2133 MHz, DDR4, Registered Memory Kit | Buy Now |
Cisco UCS c220 M4 Rack Server Add-on HDD List :
| Cisco UCS c220 M4 Rack Server Add-On Type | Specifications | Buy |
| --- | --- | --- |
| Cisco UCS c220 M4 Rack Server  Add-On HDD | 1.8TB SAS 10K RPM 12GBPS 2.5" HDD | Buy Now |
| Cisco UCS c220 M4 Rack Server  Add-On HDD | 1.2TB 10K RPM 12GBPS SAS 2.5" HDD | Buy Now |
| Cisco UCS c220 M4 Rack Server | 900GB 10K RPM 2.5" SAS HDD | Buy Now |
| Cisco UCS c220 M4 Rack Server Add-On HDD | 1TB SATA 7.2K RPM 6GBPS 2.5 INCH HDD | Buy Now |
| Cisco UCS c220 M4 Rack Server Add-On HDD | SAS HBA CONTROLLER | Buy Now |
Specification
Additional information
| | |
| --- | --- |
| Brand | Cisco |
| Server Type | 1U Rack |
| Processor | Intel Xeon E5-2600 v3, Intel Xeon E5-2600V4 |
| No of Processors | 2 |
| Max RAM | 512 GB |
| Max Storage | 16 TB |
| RAID Controllers | RAID 5, RAID 0, RAID 1, RAID 10 |
| Power Supply | Dual |
| No of Lan Ports | 2 |
| Drive Type | SFF (2.5) |
| Max Number Of Drives | 8 |