Number of Cores : 32
Number of Threads : 64
24/7 Technical Support
Free Remote Installation Support
Quick and Secure Shipping Throughout India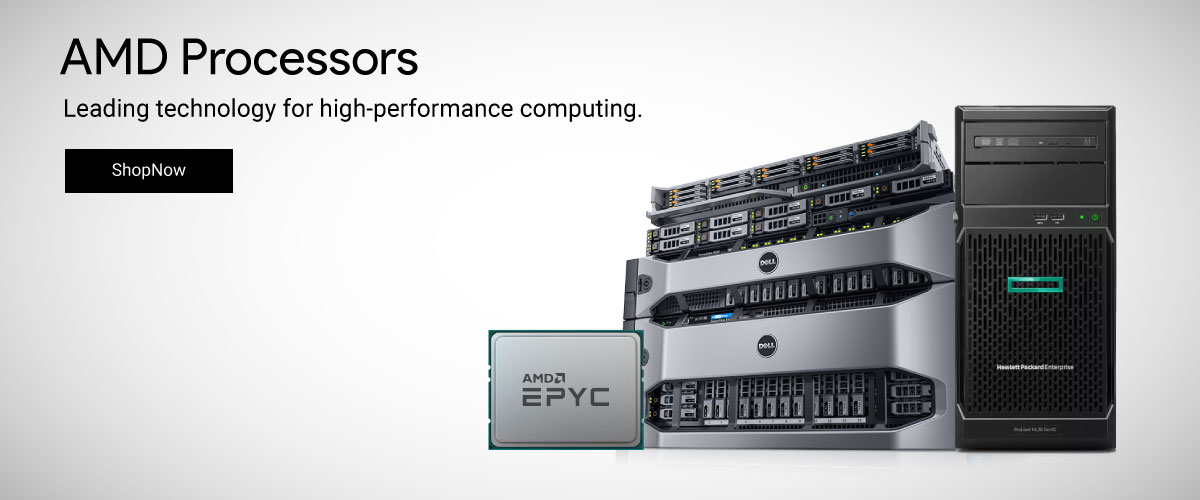 Do you want the best CPU performance, advanced security and high scalability for your data center? Do you wish for superior performance for your complex workloads? Get the power of AMD Extreme Performance Yield Computing (EPYC) processors added to your infrastructure and achieve the next level of performance. EPYC processor-based no-compromise one socket servers eliminate the problem of underutilization of costly double-socket servers bought for additional resources and better management features. At server Basket, we have AMD EPYC processors available for our customers who want a perfect combination of features that can redefine the different aspects of virtualization, HPC, cloud and enterprise applications for the best. AMD EPYC powered servers can be used on-premise and for cloud deployments. Servers from all the top brands support these processors as they are ideal for demanding workloads and Hyper-Converged Infrastructure (HCI). We can guarantee that the AMD EPYC processors will enable unmatched performance, security and database transaction rates for your servers.
AMD Processors Price In India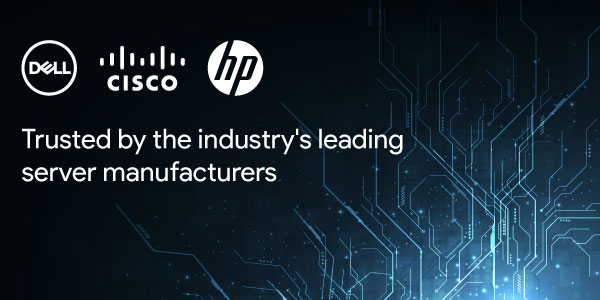 Supported on Leading Brand Servers
Servers from many leading brands support AMD EPYC processors. We have a wide range of servers from multiple brands that are backed by the power of EPYC processors. Dell EMC, HPE, and Supermicro brands of servers with AMD processors are available with us. These servers deliver powerful performance for the most demanding workloads and businesses of the current times.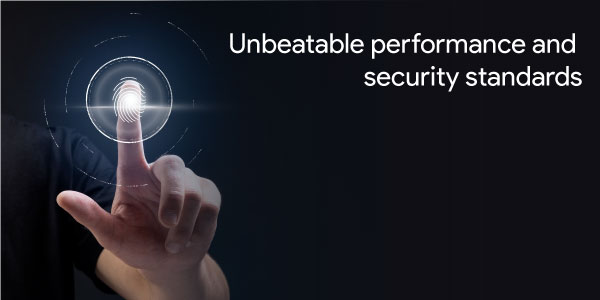 Exceptional Performance & Security
EPYC processors were engineered for the data centers that depend on CPU performance. With cores in these processors scaling from 8 to 64, they help in accelerating the workload performance, especially for highly parallel workloads. These CPUs have dedicated and integrated advanced security features, including encryption for memory and virtual machines. They provide Secure Boot and safeguard the integrity of data.
High Database Transaction Rate
AMD EPYC processors supply balanced speed, resources and density with up to 64 cores per CPU, eight memory channels and 128 PCIe lanes for storage expansion. These features offer higher memory and I/O and low latency, thus increasing the database transaction rates. They are perfect for the in-memory databases and high-transaction database applications such as retail trading and commodities.
Suitable for On-Premise & Cloud Deployments
The servers powered by AMD EPYC processors are suitable for on-premise as well as cloud deployments. They help optimize the workload performance and provide scalability while freeing up and directing resources to cater to other critical needs of your business. Whether you deploy physical servers or virtualized or cloud platforms, the AMD EPYC processors enable fast, secure, and responsive IT.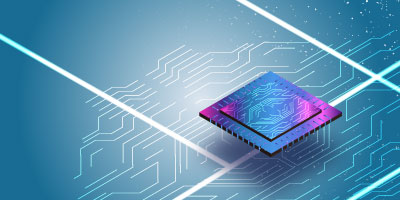 Perfect Processors for Demanding Workloads
Whether your workload is cloud computing, HPC, HCI, database-bound, graphics design and 3D, virtualization or analytics, AMD EPYC processors are perfect to take on the challenges thrown by these demanding workloads. These processors are specifically built for advanced data center workloads and can meet the requirements of your applications with increased system resources, higher security and improved flexibility.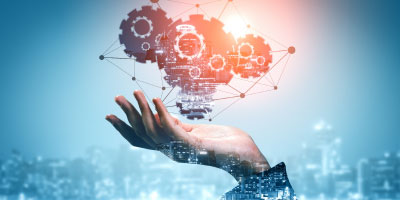 Best Option for HCI
AMD EPYC processor-based servers enable better consolidation of IT infrastructure by bringing advanced compute power, storage, networking and management under one umbrella. This not only delivers superb performance but also makes it easier to manage. AMD has collaborated with the popular HCI software organizations; together, they offer great HCI platforms. HCI makes the data center environment more stable and efficient.