Dell PowerEdge R750 Server
₹ 1,212,370.00 (-9%)
Form Factor: 2U Rack
Memory Type : DDR4
Max Supported Memory : 8TB
Max Supported Storage : 192TB
Processor : Intel Xeon Scalable
Power Supplies : 800W, 1100W, 1400W, 2400W
Free Shipping Across India
24/7 Technical Support
3-Year Warranty
Description
Are you looking for a powerful server to manage your critical workloads like AI/ML, HPC, analytics , database, analytics, and offers remote management capabilities? Or, do you want to buy a server with high storage capacity and fast memory for speed and efficiency? Then Dell PowerEdge R750 server is the perfect solution for your requirements. The Dell PowerEdge R750 is a full featured enterprise-level server providing high-performing resources, and speedy and smooth performance for all businesses. It comes with embedded management softwares allowing you to manage all your demanding workloads easily, both locally and remotely.
Server Basket helps you find the right option of servers for your company's needs. We provide the latest servers with great performance and advanced features at your doorstep. Though we are fully dedicated to providing you with premium quality products, if you ever face any problem, you can contact our customer support team 24/7 via, call, msg, or live chat.
The Dell EMC PowerEdge R750 server is a server designed with innovative technologies and powerful processing to manage and accelerate the demanding workloads. It is a perfect choice to formalize a data center or other challenging workloads like database management, virtual desktop management, work on AI/ ML environment, high performance computing, corporate IT workflows, etc.
The Dell EMC PowerEdge R750 supports 3rd generation Intel Xeon Scalable processors. It can support up to two processors and brace upto 40 cores in each processor. This 2U rack server allows you to work for long hours with accelerated speed and performance, implementing optional processor liquid cooling features.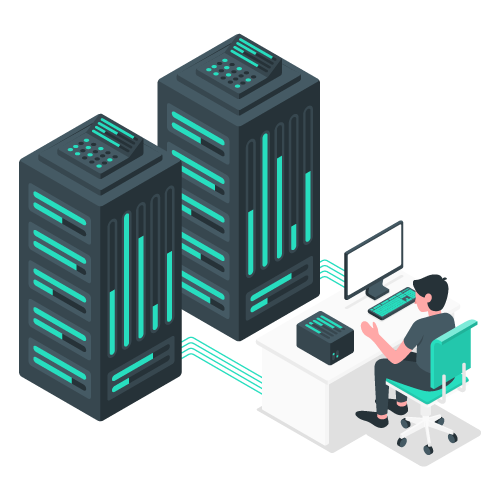 The Dell EMC PowerEdge R750 offers extensive storage supporting a variety of drives and Gen 4 PCIe slots. Its front bays can have upto 12 SAS/ SATA (3.5 inch), and up to 24 (2.5-inch) SAS/SATA/NVMe HDDs/SSDs to provide maximum storage capacity of 192 TB and 368.84 TB respectively.
This Dell server supports DDR4 DIMM slots upto 32 in number and a maximum of 2 TB RDIMM and 8 TB LRDIMM with maximum speeds of 3200 MT/s. The higher the memory capacity, the faster the processing speed. High memory allows your processor to communicate with other components more efficiently.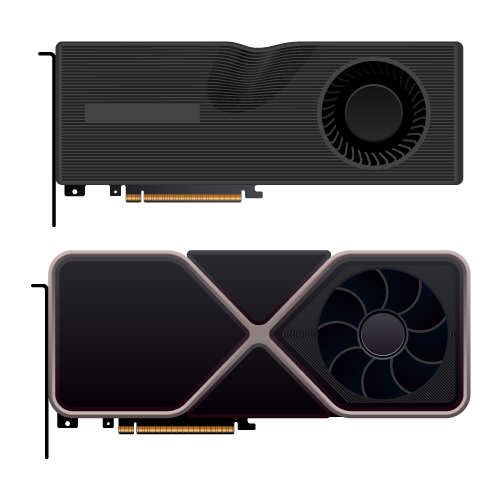 The Dell R750 server supports a maximum of 2-double-width-300W, 6-single-width-75W accelerator, or 4-single-width-150W GPU options. A GPU is a perfect companion for the CPU. enhancing its speed, storage and performance. A powerful GPU allows you to work on ML, perform video editing, work on gaming applications, and much more.
The R750 server comes with amazing embedded management features like OpenManage, iDRAC9, iDRAC Direct, etc. They provide a centralized access point to administrators. Simplify the complexity of securing and handling IT infrastructure using Dell technologies, and intuitive end-to-end tools allowing system administrators to manage systems locally as well as remotely.
The server supports a wide range of choices for redundant power supplies which include 800W Platinum AC/240 mixed mode, 1400W Platinum AC/240 mixed mode, 2400W Platinum AC/240 mixed mode and1100W Titanium AC/240 mixed mode. They enable power distribution and offer optimal energy usage with reduction in energy cost.
Specification
Additional information
| | |
| --- | --- |
| Brand | Dell |
| Drive Type | LFF (3.5), SFF (2.5) |
| Form Factor | 2U Rack |
| Max Number Of Drives | 24 |
| Max RAM | 128 GB |
| Max Storage | 368.64 TB |
| No of Lan Ports | 2 |
| No of Processors | 2 |
| PCI Slots | 8 |
| Processor | Intel Xeon Scalable Processor |
| Refurb or New | New |
| Remote Management | Yes |
| Type of Storage | HDD, NVMe SSD, SSD |
| Warranty | 3 Years |