Dell PowerEdge R740xd Rack Server
₹ 241,964.00 (-9%)
Memory Type : DDR4
No of Memory Slots : 24
Heavy Storage Scalability
Work-Intensive Performance
CPU Family : Intel Xeon Scalable
Custom Configuration Available
Lowest Price Guarantee
Quick and Safe Delivery
Up to 1 Year Warranty
Description
Dell PowerEdge R740xd Rack Server Price List
| Server Plans | RAM | Processor | Storage | Price |
| --- | --- | --- | --- | --- |
| Dell PowerEdge R740xd Server (Basic) | 64GB DDR4 (2 x 32GB) | 2 x Intel Xeon Silver 4114/ 20 Core, 40vCPU | 1.8TB SAS HDD (2 x 900GB) | Rs. 2,19,968/- |
| Dell PowerEdge R740xd Server (Standard) | 128GB DDR4 (4 x 32GB) | 2 x Intel Xeon Silver 4114/ 20 Core, 40vCPU | 1.8TB SAS HDD (2 x 900GB) | Rs. 2,34,128/- |
| Dell PowerEdge R740xd Server (Reliable) | 256GB DDR4 (8 x 32GB) | 2 x Intel Xeon Gold 6148/ 40 Core, 80vCPU | 1.8TB SAS HDD (2 x 900GB) | Rs. 2,57,360/- |
| Dell PowerEdge R740xd Server (Powerful) | 384GB DDR4 (12 x 32GB) | 2 x Intel Xeon Gold 6148/ 40 Core, 80vCPU | 1.8TB SAS HDD (2 x 900GB) | Rs. 2,85,680/- |
Dell PowerEdge R740xd Rack Server is adaptable to a variety of workloads like software-defined storage, big data analytics, high-performance computing, and virtual desktop infrastructure, the Dell PowerEdge R740xd Rack Server is a must-buy Server for businesses having demanding workloads. With enhanced system security, more storage options, and revamp in the Server Management, the new 14th generation Dell R740xd comes at a lowest Price from Server Basket
Work-Intensive Performance
Designed to support any range of business applications the 2-socket server is an ideal platform for virtual data infrastructure, software-defined storage and service providers. The Server provides super-fast performance as it is equipped with 24 DDR4 DIMM slots that support a maximum memory capacity of 3TB. This high end server comes with 12 NVDIMM that support a memory capacity of 192 GB
Top-Notch Rack Server
Comes with a super range of scalability and storage features the 2U chassis Dell PowerEdge R740xd Rack Server comes at an affordable cost only at Server Basket. With quality design and massive CPU core count, the R740xd assures good ROI. The Dell EMC R740xd is designed with an advanced cooling technology that helps to improve and automatically adjusts the airflow, thus keeping the Server cool.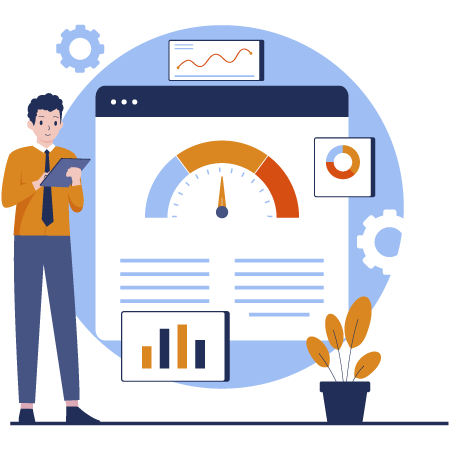 Heavy Storage Scalability
Dell R740xd Rack server is a scalable architecture system and comes with 24 NVMe drives which helps to create a balance between scalability and heavy performance. In the front bay, the R740xd supports 24 HDD or SSD (SATA/SAS) drives of 2.5", NVMe SSD that supports a storage capacity of 153TB or 12*3.5" SATA/SAS HDD that offers storage of 144TB. In the mid-bay, the server supports up to 4 SATA/SAS (SSD/HDD) of 2.5", or 2*3.5" Drives. In rear bays, it supports up to 4*2.5" SATA/SAS(SSD/HDD) Drives, NVMe SSD or 2*3.5" Drives.
Virtualization & GPU Ready
Best for virtualization as the processors support VMware operating system. Run 112 virtual machines effortlessly through two processors and ensure great application performance. With FPGA and GPU options available on twenty-four drive bays of 2.5" you can now run graphics-intensive applications with ease. The PowerEdge R740xd server supports graphics cards of NVIDIA Quadro P4000, Tesla P100, K40, K80, Grid M10 & M60, P4, NVIDIA V100 or Intel Arria.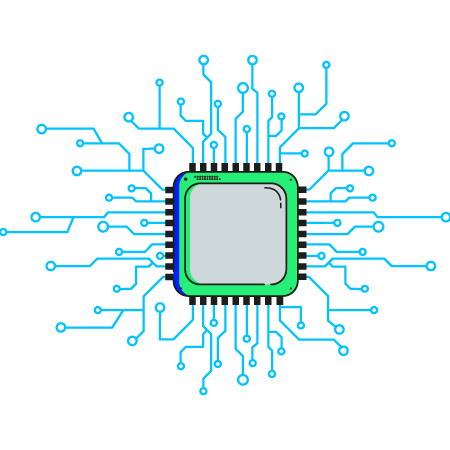 Massive CPU Core Count
As per the Dell R740xd Spec sheet, it comes with Two Intel Xeon Scalable Processor that supports 28 cores per processor. With two processors on board, you get a total of 56 cores which would be highly helpful for multitasking. The processor family is composed of bronze, silver, gold, platinum core CPU and each offers a different impact on performance, energy optimization and shelf life.
Upgrade Dell R740xd Server As Per Requirement
Dell PowerEdge R740xd Rack Server is a highly scalable 2U Rack server. You can now easily configure the R740xd server depending on your latest business requirement, then can scale further if your business demands more storage, memory, and processor cores. Server Basket would give an estimation of minimum price as per your specifications.
Free Sales Assistance
Get free pre-sales support from us to know whether the product suits your requirement. Technical discussion session would also be held to have an in-depth idea about your application and accordingly the configuration requirement. Depending upon your specification needs our sales team would provide you the Dell PowerEdge R740xd Price quotation immediately.
Easy to Compare Pricing
Now easily compare the price of Dell PowerEdge R740xd server with other sellers. Server Basket guarantees that it offers the best price. You won't receive the Dell R740xd server at such a lower cost anywhere in India. You also have the option of "search filter" in our website where you can directly search for the servers in your budget.
Superfast Shipping Done
Being in the business for many years we understand your urgency towards getting server delivery at a faster pace. So, we make sure that as soon as your order comes in, we pack the Dell PowerEdge R740xd Rack Server as per your given specifications and ship it on the same day. You will receive the server at your doorstep any place in major cities of India like Delhi, Mumbai, Hyderabad, Pune, Nagpur etc before or within 2-3 business days
Easy Tech Support
Get complete technical support at your location, remotely or over the call only from Server Basket. We have a team of trained and experienced engineers who would solve your server issue instantly while also imparting you the basic technical knowledge on how to handle the Dell PowerEdge R740xd Rack Server so that you don't face any hardware issues in the future. We are available 24/7 to provide you with complete support
Dell PowerEdge R740xd Server Intel Xeon Processors List (Gen1):
| Sr No | Product Description | Compatible Part Number | Buy Now |
| --- | --- | --- | --- |
| 1 | Intel® Xeon® Bronze 3104 Processor (6c, 3.00 GHz, 1.70 GHz, 8.25 MB L3 Cache) | BX806733104, CD8067303562000 | Buy Now |
| 2 | Intel® Xeon® Bronze 3106 Processor (8c, 3.00 GHz, 1.70 GHz, 11 MB L3 Cache) | BX806733106, CD8067303561900 | Buy Now |
| 3 | Intel® Xeon® Silver 4108 Processor (8c, 3.00 GHz, 1.80 GHz, 11 MB L3 Cache) | BX806734108, CD8067303561500 | Buy Now |
| 4 | Intel® Xeon® Silver 4109T Processor (8c, 3.00 GHz, 2.00 GHz, 11 MB L3 Cache) | CD8067303562200 | Buy Now |
| 5 | Intel® Xeon® Silver 4110 Processor (8c, 3.00 GHz, 2.10 GHz, 11 MB L3 Cache) | BX806734110, CD8067303561400 | Buy Now |
| 6 | Intel® Xeon® Silver 4112 Processor (4c, 3.00 GHz, 2.60 GHz, 8.25 MB L3 Cache) | BX806734112, CD8067303562100 | Buy Now |
| 7 | Intel® Xeon® Silver 4114 Processor (10c, 3.00 GHz, 2.20 GHz, 13.75 MB L3 Cache) | BX806734114, CD8067303561800 | Buy Now |
| 8 | Intel® Xeon® Silver 4114T Processor (10c, 3.00 GHz, 2.20 GHz, 13.75 MB L3 Cache) | CD8067303645300 | Buy Now |
| 9 | Intel® Xeon® Silver 4116 Processor (12c, 3.00 GHz, 2.10 GHz, 16.5 MB L3 Cache) | BX806734116, CD8067303567200 | Buy Now |
| 10 | Intel® Xeon® Silver 4116T Processor (12c, 3.00 GHz, 2.10 GHz, 16.5 MB L3 Cache) | CD8067303645400 | Buy Now |
| 11 | Intel® Xeon® Gold 5115 Processor (10c, 3.20 GHz, 2.40 GHz, 13.75 MB L3 Cache) | CD8067303535601 | Buy Now |
| 12 | Intel® Xeon® Gold 5118 Processor (12c, 3.20 GHz, 2.30 GHz, 16.5 MB L3 Cache) | CD8067303536100 | Buy Now |
| 13 | Intel® Xeon® Gold 5119T Processor (14c, 3.20 GHz, 1.90 GHz, 19.25 MB L3 Cache) | CD8067303567703 | Buy Now |
| 14 | Intel® Xeon® Gold 5120 Processor (14c, 3.20 GHz, 2.20 GHz, 19.25 MB L3 Cache) | BX806735120, CD8067303535900 | Buy Now |
| 15 | Intel® Xeon® Gold 5120T Processor (14c, 3.20 GHz, 2.20 GHz, 19.25 MB L3 Cache) | CD8067303535700 | Buy Now |
| 16 | Intel® Xeon® Gold 5122 Processor (4c, 3.70 GHz, 3.60 GHz, 16.5 MB L3 Cache) | BX806735122, CD8067303330702 | Buy Now |
| 17 | Intel® Xeon® Gold 6126 Processor (12c, 3.70 GHz, 2.60 GHz, 19.25 MB L3 Cache) | CD8067303405900 | Buy Now |
| 18 | Intel® Xeon® Gold 6126F Processor (12c, 3.70 GHz, 2.60 GHz, 19.25 MB L3 Cache) | CD8067303593400 | Buy Now |
| 19 | Intel® Xeon® Gold 6126T Processor (12c, 3.70 GHz, 2.60 GHz, 19.25 MB L3 Cache) | CD8067303593100 | Buy Now |
| 20 | Intel® Xeon® Gold 6128 Processor (6c, 3.70 GHz, 3.40 GHz, 19.25 MB L3 Cache) | BX806736128, CD8067303592600 | Buy Now |
| 21 | Intel® Xeon® Gold 6130 Processor (16c, 3.70 GHz, 2.10 GHz, 22 MB L3 Cache) | BX806736130, CD8067303409000 | Buy Now |
| 22 | Intel® Xeon® Gold 6130F Processor (16c, 3.70 GHz, 2.10 GHz, 22 MB L3 Cache) | CD8067303593300 | Buy Now |
| 23 | Intel® Xeon® Gold 6130T Processor (16c, 3.70 GHz, 2.10 GHz, 22 MB L3 Cache) | CD8067303593000 | Buy Now |
| 24 | Intel® Xeon® Gold 6132 Processor (14c, 3.70 GHz, 2.60 GHz, 19.25 MB L3 Cache) | CD8067303592500 | Buy Now |
| 25 | Intel® Xeon® Gold 6134 Processor (8c, 3.70 GHz, 3.20 GHz, 24.75 MB L3 Cache) | BX806736134, CD8067303330302 | Buy Now |
| 26 | Intel® Xeon® Gold 6136 Processor (12c, 3.70 GHz, 3.00 GHz, 24.75 MB L3 Cache) | CD8067303405800 | Buy Now |
| 27 | Intel® Xeon® Gold 6138 Processor (20c, 3.70 GHz, 2.00 GHz, 27.5 MB L3 Cache) | BX806736138, CD8067303406100 | Buy Now |
| 28 | Intel® Xeon® Gold 6138F Processor (20c, 3.70 GHz, 2.00 GHz, 27.5 MB L3 Cache) | CD8067303593900 | Buy Now |
| 29 | Intel® Xeon® Gold 6138P Processor (20c, 3.70 GHz, 2.00 GHz, 27.5 MB L3 Cache) | CM8067303824101 | Buy Now |
| 30 | Intel® Xeon® Gold 6138T Processor (20c, 3.70 GHz, 2.00 GHz, 27.5 MB L3 Cache) | CD8067303592900 | Buy Now |
| 31 | Intel® Xeon® Gold 6140 Processor (18c, 3.70 GHz, 2.30 GHz, 24.75 MB L3 Cache) | BX806736140, CD8067303405200 | Buy Now |
| 32 | Intel® Xeon® Gold 6142 Processor (16c, 3.70 GHz, 2.60 GHz, 22 MB L3 Cache) | BX806736142, CD8067303405400 | Buy Now |
| 33 | Intel® Xeon® Gold 6142F Processor (16c, 3.70 GHz, 2.60 GHz, 22 MB L3 Cache) | CD8067303593700 | Buy Now |
| 34 | Intel® Xeon® Gold 6144 Processor (8c, 4.20 GHz, 3.50 GHz, 24.75 MB L3 Cache) | CD8067303657302 | Buy Now |
| 35 | Intel® Xeon® Gold 6146 Processor (12c, 4.20 GHz, 3.20 GHz, 24.75 MB L3 Cache) | CD8067303657201 | Buy Now |
| 36 | Intel® Xeon® Gold 6148 Processor (20c, 3.70 GHz, 2.40 GHz, 27.5 MB L3 Cache) | BX806736148, CD8067303406200 | Buy Now |
| 37 | Intel® Xeon® Gold 6148F Processor (20c, 3.70 GHz, 2.40 GHz, 27.5 MB L3 Cache) | CD8067303593800 | Buy Now |
| 38 | Intel® Xeon® Gold 6150 Processor (18c, 3.70 GHz, 2.70 GHz, 24.75 MB L3 Cache) | CD8067303328000 | Buy Now |
| 39 | Intel® Xeon® Gold 6152 Processor (22c, 3.70 GHz, 2.10 GHz, 30.25 MB L3 Cache) | BX806736152, CD8067303406000 | Buy Now |
| 40 | Intel® Xeon® Gold 6154 Processor (18c, 3.70 GHz, 3.00 GHz, 24.75 MB L3 Cache) | CD8067303592700 | Buy Now |
| 41 | Intel® Xeon® Platinum 8153 Processor (16c, 2.80 GHz, 2.00 GHz, 22 MB L3 Cache) | CD8067303408900 | Buy Now |
| 42 | Intel® Xeon® Platinum 8156 Processor (4c, 3.70 GHz, 3.60 GHz, 16.5 MB L3 Cache) | CD8067303368800 | Buy Now |
| 43 | Intel® Xeon® Platinum 8158 Processor (12c, 3.70 GHz, 3.00 GHz, 24.75 MB L3 Cache) | CD8067303406500 | Buy Now |
| 44 | Intel® Xeon® Platinum 8160 Processor (24c, 3.70 GHz, 2.10 GHz, 33 MB L3 Cache) | CD8067303405600 | Buy Now |
| 45 | Intel® Xeon® Platinum 8160F Processor (24c, 3.70 GHz, 2.10 GHz, 33 MB L3 Cache) | CD8067303593600 | Buy Now |
| 46 | Intel® Xeon® Platinum 8160T Processor (24c, 3.70 GHz, 2.10 GHz, 33 MB L3 Cache) | CD8067303592800 | Buy Now |
| 47 | Intel® Xeon® Platinum 8164 Processor (26c, 3.70 GHz, 2.00 GHz, 35.75 MB L3 Cache) | BX806738164, CD8067303408800 | Buy Now |
| 48 | Intel® Xeon® Platinum 8168 Processor (24c, 3.70 GHz, 2.70 GHz, 33 MB L3 Cache) | CD8067303327701 | Buy Now |
| 49 | Intel® Xeon® Platinum 8170 Processor (26c, 3.70 GHz, 2.10 GHz, 35.75 MB L3 Cache) | CD8067303327601 | Buy Now |
| 50 | Intel® Xeon® Platinum 8176 Processor (28c, 3.80 GHz, 2.10 GHz, 38.5 MB L3 Cache) | CD8067303314700 | Buy Now |
| 51 | Intel® Xeon® Platinum 8176F Processor (28c, 3.80 GHz, 2.10 GHz, 38.5 MB L3 Cache) | CD8067303694600 | Buy Now |
| 52 | Intel® Xeon® Platinum 8180 Processor (28c, 3.80 GHz, 2.50 GHz, 38.5 MB L3 Cache | BX806738180, CD8067303314400 | Buy Now |
Dell PowerEdge R740xd Server Intel Xeon Processors List (Gen2):
| Sr No | Product Description | Compatible Part Number | Buy Now |
| --- | --- | --- | --- |
| 1 | Intel   Xeon 3204 Bronze Processor (6c, 1.9 GHz, 8.2 MB, 85W) | CD8069503956700, BX806953204 | Buy Now |
| 2 | Intel   Xeon 3206R Bronze Processor (8c, 1.9 GHz, 11 MB, 85W) | CD8069504344600, BX806953206R | Buy Now |
| 3 | Intel   Xeon 4208 Silver Processor (8c, 2.1 GHz, 11 MB, 85W) | CD8069503956401, BX806954208 | Buy Now |
| 4 | Intel   Xeon 4209T Silver Processor (8c, 2.2 GHz, 11 MB, 70W) | CD8069503956900 | Buy Now |
| 5 | Intel   Xeon 4215 Silver Processor (8c, 2.5 GHz, 11 MB, 85W) | CD8069504212701 | Buy Now |
| 6 | Intel   Xeon 4210 Silver Processor (10c, 2.2 GHz, 13.7 MB, 85W) | CD8069503956302, BX806954210 | Buy Now |
| 7 | Intel   Xeon 4210T Silver Processor (10c, 2.3 GHz, 13.7 MB, 95W) | CD8069504444900 | Buy Now |
| 8 | Intel   Xeon 4210R Silver Processor (10c, 2.4 GHz, 13.7 MB, 100W) | CD8069504344500, BX806954210R | Buy Now |
| 9 | Intel   Xeon 4215R Silver Processor (8c, 3.2 GHz, 11 MB, 130W) | CD8069504449200 | Buy Now |
| 10 | Intel   Xeon 4214 Silver Processor (12c, 2.2 GHz, 16.5 MB, 85W) | CD8069504212601, BX806954214 | Buy Now |
| 11 | Intel   Xeon 4214Y Silver Processor (12c, 2.2 GHz, 16.5 MB, 85W) | CD8069504294401 | Buy Now |
| 12 | Intel   Xeon 4214R Silver Processor (12c, 2.4 GHz, 16.5 MB, 100W) | CD8069504343701, BX806954214R | Buy Now |
| 13 | Intel   Xeon 4216 Silver Processor (16c, 2.1 GHz, 22 MB, 100W) | CD8069504213901, BX806954216 | Buy Now |
| 14 | Intel Xeon Gold 5215 Processor (10c, 2.5 GHz, 13.7 MB, 85W) | CD8069504214002 | Buy Now |
| 15 | Intel Xeon Gold 5215L Processor (10c, 2.5 GHz, 13.7 MB, 85W) | CD8069504214202 | Buy Now |
| 16 | Intel Xeon Gold 5215M Processor (10c, 2.5 GHz, 13.7 MB, 85W) | CD8069504214102 | Buy Now |
| 17 | Intel Xeon Gold 5217 Processor (8c, 3 GHz, 11 MB, 115W) | CD8069504214302 | Buy Now |
| 18 | Intel Xeon Gold 5218 Processor (16c, 2.3 GHz, 22 MB, 125W) | CD8069504193301 , BX806955218 | Buy Now |
| 19 | Intel Xeon Gold 5218B Processor (16c, 2.3 GHz, 22 MB, 125W) | CD8069504295701 | Buy Now |
| 20 | Intel Xeon Gold 5218N Processor (16c, 2.3 GHz, 22 MB, 110W) | CD8069504289900, CD8069504384601 | Buy Now |
| 21 | Intel Xeon Gold 5218R Processor (16c, 2.1 GHz, 27.5 MB, 125W) | CD8069504446300 , BX806955218R | Buy Now |
| 22 | Intel Xeon Gold 5218T Processor (16c, 2.1 GHz, 22 MB, 105W) | CD8069504283204 | Buy Now |
| 23 | Intel Xeon Gold 5219Y Processor (16c, 2.4 GHz, 22 MB, 125W) | CD8069504184202 | Buy Now |
| 24 | Intel Xeon Gold 5220 Processor (18c, 2.2 GHz, 24.7 MB, 125W) | CD8069504214601, BX806955220 | Buy Now |
| 25 | Intel Xeon Gold 5220R Processor (24c, 2.2 GHz, 35.7 MB, 150W) | CD8069504451301, BX806955220R | Buy Now |
| 26 | Intel Xeon Gold 5220S Processor (18c, 2.7 GHz, 24.7 MB, 125W) | CD8069504283804 | Buy Now |
| 27 | Intel Xeon Gold 5220T Processor (18c, 1.9 GHz, 24.7 MB, 105W) | CD8069504283006 | Buy Now |
| 28 | Intel Xeon Gold 5222 Processor (8c, 3.8 GHz, 16.5 MB, 105W) | CD8069504193501 | Buy Now |
| 29 | Intel Xeon Gold 6208U Processor (16c, 2.9 GHz, 22 MB, 150W) | CD8069504449101 | Buy Now |
| 30 | Intel Xeon Gold 6209U Processor (20c, 2.1 GHz, 27.5 MB, 125W) | CD8069504284804 | Buy Now |
| 31 | Intel Xeon Gold 6210U Processor (20c, 2.5 GHz, 27.5 MB, 150W) | CD8069504198101 | Buy Now |
| 32 | Intel Xeon Gold 6212U Processor (24c, 2.4 GHz, 35.7 MB, 165W) | CD8069504198002 | Buy Now |
| 33 | Intel Xeon Gold 6222 Processor (20c, 1.8 GHz, 27.5 MB, 115W) | CD8069504184502 | Buy Now |
| 34 | Intel Xeon Gold 6222V Processor (20c, 1.8 GHz, 27.5 MB, 115W) | CD8069504285204 | Buy Now |
| 35 | Intel Xeon Gold 6226 Processor (12c, 2.7 GHz, 19.2 MB, 125W) | CD8069504283404 | Buy Now |
| 36 | Intel Xeon Gold 6226R Processor (16c, 2.9 GHz, 22 MB, 150W) | CD8069504449000, BX806956226R | Buy Now |
| 37 | Intel Xeon Gold 6230 Processor (20c, 2.1 GHz, 27.5 MB, 125W) | CD8069504193701, BX806956230 | Buy Now |
| 38 | Intel Xeon Gold 6230N Processor (20c, 2.3 GHz, 27.5 MB, 125W) | CD8069504283604 | Buy Now |
| 39 | Intel Xeon Gold 6230R Processor (26c, 2.1 GHz, 35.7 MB, 150W) | CD8069504448800 , BX806956230R | Buy Now |
| 40 | Intel Xeon Gold 6230T Processor (20c, 2.1 GHz, 27.5 MB, 125W) | CD8069504283704 | Buy Now |
| 41 | Intel Xeon Gold 6234 Processor (8c, 3.3 GHz, 24.7 MB, 130W) | CD8069504283304 , BX806956234 | Buy Now |
| 42 | Intel Xeon Gold 6238 Processor (22c, 2.1 GHz, 30.2 MB, 140W) | CD8069504283104, BX806956238 | Buy Now |
| 43 | Intel Xeon Gold 6238L Processor (22c, 2.1 GHz, 30.2 MB, 140W) | CD8069504284704 | Buy Now |
| 44 | Intel Xeon Gold 6238M Processor (22c, 2.1 GHz, 30.2 MB, 140W) | CD8069504284604 | Buy Now |
| 45 | Intel Xeon Gold 6238R Processor (28c, 2.2 GHz, 38.5 MB, 165W) | CD8069504448701 , BX806956238R | Buy Now |
| 46 | Intel Xeon Gold 6238T Processor (22c, 1.9 GHz, 30.2 MB, 125W) | CD8069504200401 | Buy Now |
| 47 | Intel Xeon Gold 6240 Processor (18c, 2.6 GHz, 24.7 MB, 150W) | CD8069504194001, BX806956240 | Buy Now |
| 48 | Intel Xeon Gold 6240L Processor (18c, 2.6 GHz, 24.7 MB, 150W) | CD8069504284503 | Buy Now |
| 49 | Intel Xeon Gold 6240M Processor (18c, 2.6 GHz, 24.7 MB, 150W) | CD8069504284403 | Buy Now |
| 50 | Intel Xeon Gold 6240R Processor (24c, 2.4 GHz, 35.7 MB, 165W) | CD8069504448600 , BX806956240R | Buy Now |
| 51 | Intel Xeon Gold 6240Y Processor (18c, 2.6 GHz, 24.7 MB, 150W) | CD8069504200501 | Buy Now |
| 52 | Intel Xeon Gold 6242 Processor (16c, 2.8 GHz, 22 MB, 150W) | CD8069504194101, BX806956242 | Buy Now |
| 53 | Intel Xeon Gold 6242R Processor (20c, 3.1 GHz, 35.7 MB, 205W) | CD8069504449601 | Buy Now |
| 54 | Intel Xeon Gold 6244 Processor (8c, 3.6 GHz, 24.7 MB, 150W) | CD8069504194202 | Buy Now |
| 55 | Intel Xeon Gold 6246 Processor (12c, 3.3 GHz, 24.7 MB, 165W) | CD8069504282905 | Buy Now |
| 56 | Intel Xeon Gold 6246R Processor (16c, 3.4 GHz, 35.7 MB, 205W) | CD8069504449801 | Buy Now |
| 57 | Intel Xeon Gold 6248 Processor (20c, 2.5 GHz, 27.5 MB, 150W) | CD8069504194301, BX806956248 | Buy Now |
| 58 | Intel Xeon Gold 6248R Processor (24c, 3 GHz, 35.7 MB, 205W) | CD8069504449401 | Buy Now |
| 59 | Intel Xeon Gold 6250 Processor (8c, 3.9 GHz, 35.7 MB, 185W) | CD8069504425402 | Buy Now |
| 60 | Intel Xeon Gold 6250L Processor (8c, 3.9 GHz, 35.7 MB, 185W) | CD8069504497400 | Buy Now |
| 61 | Intel Xeon Gold 6252 Processor (24c, 2.1 GHz, 35.7 MB, 150W) | CD8069504194401, BX806956252 | Buy Now |
| 62 | Intel Xeon Gold 6252N Processor (24c, 2.3 GHz, 35.7 MB, 150W) | CD8069504283503 | Buy Now |
| 63 | Intel Xeon Gold 6254 Processor (18c, 3.1 GHz, 24.7 MB, 200W) | CD8069504194501 | Buy Now |
| 64 | Intel Xeon Gold 6256 Processor (12c, 3.6 GHz, 33 MB, 205W) | CD8069504425301 | Buy Now |
| 65 | Intel Xeon Gold 6258R Processor (28c, 2.7 GHz, 38.5 MB, 205W) | CD8069504449301 | Buy Now |
| 66 | Intel Xeon Gold 6262 Processor (24c, 1.9 GHz, 33 MB, 135W) | CD8069504184602 | Buy Now |
| 67 | Intel Xeon Gold 6262V Processor (24c, 1.9 GHz, 33 MB, 135W) | CD8069504285004 | Buy Now |
| 68 | Intel Xeon Gold 6269Y Processor (22c, 3.2 GHz, 30.2 MB, 240W) | CD8069504184102 | Buy Now |
| 69 | Intel Xeon Platinum 8253 Processor (16c, 2.2 GHz, 22 MB, 125W) | CD8069504194601 | Buy Now |
| 70 | Intel Xeon Platinum 8256 Processor (4c, 3.8 GHz, 16.5 MB, 105W) | CD8069504194701, BX806958256 | Buy Now |
| 71 | Intel Xeon Platinum 8260 Processor (24c, 2.4 GHz, 35.7 MB, 165W) | CD8069504201101 | Buy Now |
| 72 | Intel Xeon Platinum 8260L Processor (24c, 2.4 GHz, 35.7 MB, 165W) | CD8069504201001 | Buy Now |
| 73 | Intel Xeon Platinum 8260M Processor (24c, 2.4 GHz, 35.7 MB, 165W) | CD8069504201201 | Buy Now |
| 74 | Intel Xeon Platinum 8260Y P rocessor(24c, 2.4 GHz, 35.7 MB, 165W) | CD8069504200902 | Buy Now |
| 75 | Intel Xeon Platinum 8268 Processor (24c, 2.9 GHz, 35.7 MB, 205W) | CD8069504195101 | Buy Now |
| 76 | Intel   Xeon Platinum 8274 Processor (24c, 3.2 GHz, 35.7 MB, 240W) | CD8069504201401, CD8069504284203 | Buy Now |
| 77 | Intel   Xeon Platinum 8276 Processor (28c, 2.2 GHz, 38.5 MB, 165W) | CD8069504195501 | Buy Now |
| 78 | Intel   Xeon Platinum 8276L Processor (28c, 2.2 GHz, 38.5 MB, 165W) | CD8069504195301 | Buy Now |
| 79 | Intel   Xeon Platinum 8276M Processor (28c, 2.2 GHz, 38.5 MB, 165W) | CD8069504195401 | Buy Now |
| 80 | Intel   Xeon Platinum 8270 Processor (26c, 2.7 GHz, 35.7 MB, 205W) | CD8069504195201 | Buy Now |
| 81 | Intel   Xeon Platinum 8280 Processor (28c, 2.7 GHz, 38.5 MB, 205W) | CD8069504228001 | Buy Now |
| 82 | Intel   Xeon Platinum 8280L Processor (28c, 2.7 GHz, 38.5 MB, 205W) | CD8069504228201 | Buy Now |
| 83 | Intel   Xeon Platinum 8280M Processor (28c, 2.7 GHz, 38.5 MB, 205W) | CD8069504228101 | Buy Now |
| 84 | Intel   Xeon Platinum 8284 Processor (28c, 3 GHz, 38.5 MB, 240W) | CD8069504284302 | Buy Now |
Specification
Additional information
| | |
| --- | --- |
| Brand | Dell |
| Server Type | 2U Rack |
| Processor | Intel Xeon Scalable Processor Family |
| No of Processors | 2 |
| Max RAM | 3 TB |
| Max Storage | 153TB |
| Drive Type | LFF (3.5), SFF (2.5) |
| Type of Storage | NVMe SSD, SAS HDD, SAS SSD, SATA HDD, SATA SSD |
| Warranty | 1 Year |