Dell PowerEdge R730xd Server
Rated 5.00 out of 5 based on

1

customer rating

01

(

1

Review

)
₹ 206,745.00 (-9%)
Processor Sockets : 2
Form Factor : 2U Rack Server
Max Supported Memory : 768GB
Max Supported Storage : 99.6TB
Processor : Intel® Xeon® E5 2600 v3/v4 CPUs
Power Supply : 495W, 750W, 1100W
Up to 1 Year Warranty
24/7 Technical Live Chat Support
Free Shipping Across India
Worldwide Shipping
Buyback Option Available
Test Remotely Before Buying
Use "SB5" Coupon For Additional Discount
Configure Now
Description
Buy Certified Dell PowerEdge R730xd Rack Server At Lowest Price With Up to 1Year Warranty
Are you looking for a low-cost server with huge processing power, extremely good storage options, and high-performance memory that can run mission-critical applications at ease? Dell PowerEdge R730xd rack server is a powerful workhorse that is built with advanced technologies that offer a perfect solution for your most demanding tasks. This industrial grade server is exclusively designed for small and medium businesses, you can customize the server as per your company needs.  Dell R730xd supports DDR4 Memory and a wide range of storage options that make this server suitable for various workloads, including web hosting, email server, etc. Purchase Grade "A" quality Dell PowerEdge R730xd server from Server Basket at an offer price, Server Basket is the only online store in India where you can buy a server at a discounted price. With the best price in India, we also provide free installation assistance, free quote, lightning-fast delivery, and up to 1-year warranty.
Dell PowerEdge R730xd 24SFF Rack Server Price in India
| Server Plans | RAM | Processor | Storage | Price |
| --- | --- | --- | --- | --- |
| Dell PowerEdge R730XD Server (Basic) | 64GB DDR4 (2 x 32GB) | 2 x Intel Xeon 2673 v3/ 24 Core/ 48vCPU | 1.2TB SAS HDD (2 x 600GB) | Rs. 1,87,950/- |
| Dell PowerEdge R730xd Server (Standard) | 128GB DDR4 (4 x 32GB) | 2 x Intel Xeon E5-2667 v4/ 16 Core, 32vCPU | 1.8TB SAS HDD (2 x 900GB) | Rs. 2,04,659/- |
| Dell PowerEdge R730xd Server (Reliable) | 256GB DDR4 (8 x 32GB) | 2 x Intel Xeon E5-2696 v3/ 36 Core, 72vCPU | 1.8TB SAS HDD (2 x 900GB) | Rs. 2,23,916/- |
| Dell PowerEdge R730xd Server (Powerful) | 384GB DDR4 (12 x 32GB) | 2 x Intel Xeon E5-2696 v3/ 36 Core, 72vCPU | 1.8TB SAS HDD (2 x 900GB) | Rs. 2,57,334/- |
Suitable for Demanding Workloads
With incredible range of features including highly expandable memory, impressive storage options and the latest Intel Xeon E5-2600 V4 processors, the used Dell PowerEdge R730xd can easily handle the most complex workloads of organization of any size, be it a small and medium business or a large enterprise. It can be used for mid-level medical imaging, High performance computing applications, you can also create powerful virtual environment with this highly scalable server.
Boosted by Intel E5-2600 V3 Processors
Do you need a budget friendly dell server that is suitable for database hosting and other computing-intensive workloads?  With the high-end Intel E5-2600 v3 family CPUs, the Dell PowerEdge R730xd rack server can be used for hosting a wide range of applications without worrying about performance lags. You will get 88 virtual machines when two processors are used. Therefore you can easily create a virtual private hosting environment.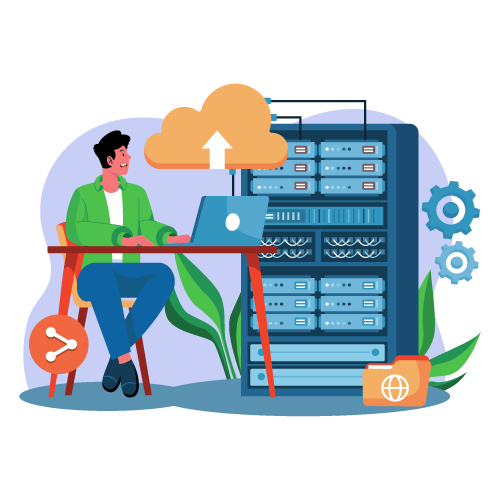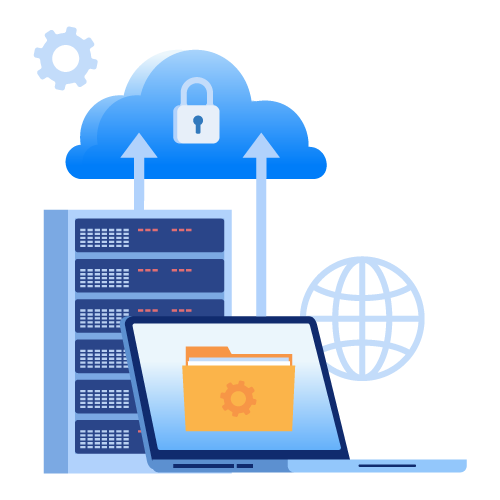 Huge Storage Density for Clouds
Now you can run your heavy database applications without worrying about storage space as the Dell PowerEdge R730xd offers a vast storage space of upto 131.6TB. With rich storage options, it is a good option for cloud service providers, co-location hosting providers, and big data users.  Dell PowerEdge R730xd server supports SATA&SAS HDDs& SSDs as well as PCIe SSDs.
Ultra-Fast DDR4 Memory
Get more speed and run multiple applications simultaneously with the Dell PowerEdge R730xd Rack server that supports DDR4 memory and offers an ultra-high memory capacity of upto 3TB. This enterprise grade server offers enhanced response times with 15 percent greater memory bandwidth when compared to its earlier generations. When Intel E5-2600 v4 processors are on board, The Dell R730xd server transfer data at the speed of upto 2400MT/s.
New Like Grade "A" Quality Server
Before delivering the Dell PowerEdge R730xd server, our technical team will carefully check each and every part of the server and then test it rigorously multiple times to at various levels and are certified to be in new like condition without any defects. We deliver only the best quality servers that are built with genuine and certified spare parts.
Seamless Management with iDRAC8
Manage the Dell PowerEdge R730xd server remotely with its advanced remote management features. This budget friendly server is equipped with iDRAC8 along with the Dell's Lifecycle Controller with which you can continuously monitor the server and its internal storage drives. You can keep an eye on the server and manage it from any location with a laptop as well as a smartphone.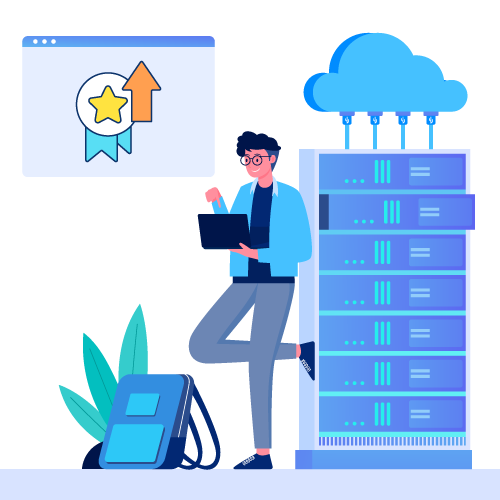 Customization Available
We offer more customization options than any other server retailer in India .Choose from a range of high performance processors, memory modules, storage drives, Ethernet adapters, Raid cards etc. that are compatible with this fully customizable Dell PowerEdge R730xd rack server. Choose the exact specifications you want to meet your business requirements, we will provide top class custom built server at lowest possible price.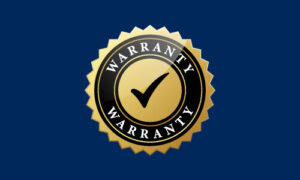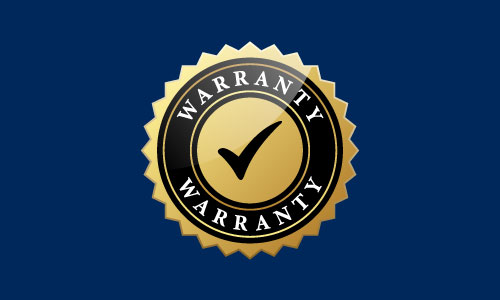 Assured 1-Year Warranty
Server Basket is committed to delivering the best quality servers to the customers. As a part of our commitment, we are selling the Dell PowerEdge R730xd servers that are backed by up to one year warranty. You don't need to worry about the server issues during the warranty period. If anything goes wrong with the barebones during the first three months or with the spare parts within one year from the date of purchase, Server Basket will provide free of cost replacement or repairs if possible.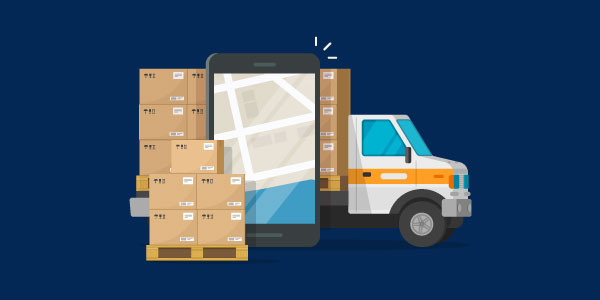 Fast and Secure Delivery across India
We deliver the Dell PowerEdge R710 Server to every nook and corner of India such as Hyderabad, Bangalore, Delhi, Mumbai, Chennai, Pune, Chandigarh, Visakhapatnam etc. in a maximum of 3 working days without charging extra other than the price. We send acknowledgement after delivery in the form of an email or message. Since our headquarters warehouse located in Hyderabad, local customers can even get delivery in less time if required.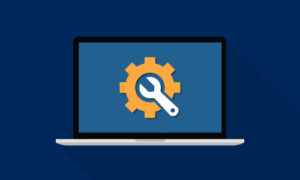 Free Installation Assistance
We are not only selling servers at discounted prices but also providing a range of additional services such as free installation support. At Server Basket, we have experienced technicians who have years of experience working with servers of various brands.  Your Dell PowerEdge R730xd server will be installed according to the manufacture guidelines by our skilled engineers.
New Like Dell PowerEdge R730xd Server Accessories Price List :
| Accessory Type | Configuration |  Retail Price |  Offer Price | Buy |
| --- | --- | --- | --- | --- |
| RAM | 16GB DDR4 | 15,500 | 13,500 | Buy Now |
| RAM | 32 GB DDR4 | 27,000 | 25,000 | Buy Now |
| HDD | 300GB SAS 10K 6GBPS | 10,000 | 7,999 | Buy Now |
| HDD | 600GB SAS 10K 6GBPS | 12,500 | 10,999 | Buy Now |
| HDD | 900 GB SAS 10K 6GBPS | 18,000 | 16,500 | Buy Now |
| HDD | 1 TB SAS 7.2K 6GBPS | 15,000 | 13,199 | Buy Now |
| HDD | 1.2 TB SAS 10K 6GBPS | 21,000 | 19,250 | Buy Now |
| HDD | 1.8 TB SAS 10K 6GBPS | 25,000 | 23,650 | Buy Now |
| HDD | 4TB 3.5" SAS 7.2K 12Gbps | 18,800 | 15,950 | Buy Now |
| Processor | Intel® Xeon® E5-2609v3 (1.9GHz/6-core/15MB/85W) | 21,500 | 20,000 | Buy Now |
| Processor | Intel® Xeon® E5-2620v3 (2.4GHz/6-core/15MB/85W) | 29,500 | 28,000 | Buy Now |
| Processor | Intel® Xeon® E5-2630v3 (2.4GHz/8-core/20MB/85W) | 46,600 | 45,000 | Buy Now |
| Processor | Intel® Xeon® E5-2640v4 (2.40GHz/10-core/25MB/90W) | 56,500 | 55,000 | Buy Now |
| Processor | Intel® Xeon® E5-2609v4 (1.7GHz/8-core/20MB/85W) | 29,500 | 28,000 | Buy Now |
| Processor | Intel® Xeon® E5-2620v4 (2.1GHz/8-core/20MB/85W) | 38,200 | 35,000 | Buy Now |
| Processor | Intel® Xeon® E5-2630v4 (2.2GHz/10-core/25MB/85W) | 58,600 | 55,000 | Buy Now |
| Processor | Intel® Xeon® Processor E5-2678v3 (2.50 GHz/12Core/ 30MB/120W) | 42,000 | 40,000 | Buy Now |
| Processor | Intel® Xeon® Processor E5-2683 v3/14 core/(2.0 GHz/20MB/85W) | 54,000 | 50,000 | Buy Now |
Dell PowerEdge R730xd Server Supporting CPUs List:
Sr No
Product Description
Compatible Part Number
Buy Now
1
Intel  Xeon E5-2603 v3 (6c, 1.6 GHz, 15 MB, 85W)
CM8064401844200
BX80644E52603V3
2
Intel   Xeon E5-2670 v3 (12c, 2.3 GHz, 30 MB, 120W)
CM8064401544801
BX80644E52670V3
3
Intel   Xeon E5-2675 v3 (16c, 1.8 GHz, 40 MB)
CM8064401845300
4
Intel   Xeon E5-2687W v3 (10c, 3.1 GHz, 25 MB, 160W)
CM8064401613502
BX80644E52687V3
5
Intel   Xeon E5-2673 v3 (12c, 2.4 GHz, 30 MB, 105W)
CM8064401610200
6
Intel   Xeon E5-2680 v3 (12c, 2.5 GHz, 30 MB, 120W)
CM8064401439612
BX80644E52680V3
7
Intel   Xeon E5-2683 v3 (14c, 2 GHz, 35 MB, 120W)
CM8064401609728
8
Intel   Xeon E5-2690 v3 (12c, 2.6 GHz, 30 MB, 135W)
CM8064401439416
BX80644E52690V3
9
Intel   Xeon E5-2695 v3 (14c, 2.3 GHz, 35 MB, 120W)
CM8064401438110
BX80644E52695V3
10
Intel   Xeon E5-2696 v3 (18c, 2.3 GHz, 45 MB)
CM8064401610101
11
Intel   Xeon E5-2697 v3 (14c, 2.6 GHz, 35 MB, 145W)
CM8064401807100
BX80644E52697V3
12
Intel   Xeon E5-2698 v3 (16c, 2.3 GHz, 40 MB, 135W)
CM8064401609800
13
Intel   Xeon E5-2698A v3 (16c, 2.8 GHz, 40 MB, 165W)
CM8064401861900
14
Intel   Xeon E5-2699 v3 (18c, 2.3 GHz, 45 MB, 145W)
CM8064401739300
Specification
Additional information
| | |
| --- | --- |
| Brand | Dell |
| Form Factor | 2U rack server |
| Processor | Intel® Xeon® E5 2600 v3 processors |
| Processor sockets | 2 |
| Max RAM | 768GB |
| Memory slots | 24 DIMMs |
| Max Storage | 99.6TB |
| Hard Drive Bays | 18 x 1.8" , 26 x 2.5", 16 x 3.5" |
| Internal RAID Controllers | PERC H330, PERC H730, PERC H730P |
| External RAID Controllers | PERC H830 |
| Power Supply | 1100W , 750W, 459W (Platinum+), 750W (Diamond) |
Reviews (1)
Average Rating
5.00
Rated 5.00 out of 5 based on

1

customer rating
01
(

1

Review

)