₹ 10,299.00 (-3%)
Wide Range of Used Rack, Tower, and Blade Servers
Customized and Preconfigured Solutions
Discount Prices On Bulk Orders
Best Option For Startups
100% Tested and Verified
Up to 1 Year Warranty
Low Price Guarantee
Instant Shipping
Description
Are you planning to add more servers to your present infrastructure but are short on budget? Are you looking for high-performing and scalable but low-priced servers for your startup or small business? Your search ends at Server Basket; we offer old/used servers in all form factors for sale at discounted prices. These servers are from the most popular brands such as HP, Dell, IBM, and Cisco and bring with them their manufacturers' brand names, high quality, and advanced features for all kinds of workloads.
We have the preconfigured systems and also provide the options for customization as per your needs. The old servers that we offer are thoroughly tested by experts and are certified by top ISVs. So, you need not worry about their performance; they deliver performance, stability, flexibility, and security just like the new servers. They come at lower prices and are an ideal choice for SMBs and startups who cannot make upfront investments on acquiring brand new servers. These servers come with our assured seller warranty and include free 24/7 technical assistance by our engineers. We are known for safe and fast deliveries to all locations across India.
Also Visit: Refurbished Servers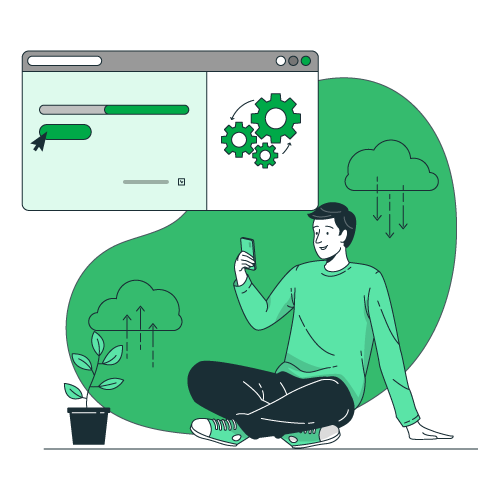 With our huge collection of old servers, you will get pre-configured as well as customized solutions. If the preconfigured systems do not cater to your requirements, you can get your server customized from us. Once you let us know your business needs and resource requirements, we will custom build your server by adding or modifying the hardware, operating system and bandwidth, to make it perfect for your kind of workload or business.
You need not search for branded servers anymore as we offer a wide range of old servers from top brands including Dell, IBM, HP, Cisco, etc. You can choose the most suitable server for your business from this variety. These power-packed and high performing servers include tested and certified spare parts of high quality. All these servers have powerful processors, high network capabilities, advanced GPUs, and impressive storage and memory capacities.
If you are running a startup or have started a small business, you would want to save on your costs and may not want to spend on getting new servers for your business. Old servers available with us are the best option for you. They come at lower prices than the new ones but will give you the similar performance like new servers as these old servers are from top brands. You get optimal server performance with cost savings.
The old servers that we sell have been rigorously tested at multiple levels for quality, physical condition, and performance. They have also gained certifications from some of the best Independent Software Vendors (ISVs). These tests and certifications make sure that your mission-critical applications operate and function reliably and without any disruptions on these servers. ISV-certified servers deliver optimal performance and a greater user experience.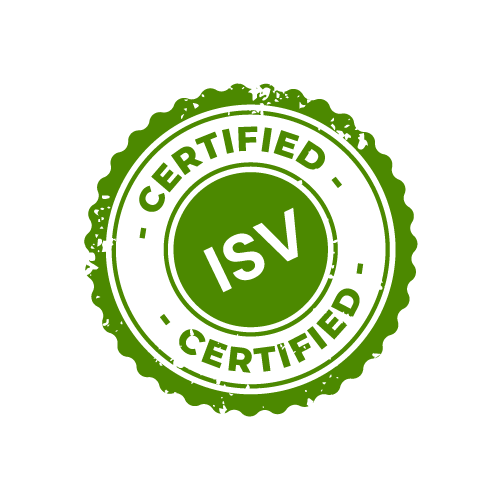 Do not think that you will be on your own after you purchase these servers from us; our support team is always available to provide complimentary 24/7 technical help to resolve all your technical issues. If you face any difficulties during the installation and setup of the server or any glitches at a later stage, contact our team anytime via phone, email, or live chat. They will promptly address them and assist you in resolutions.
All our old servers come with Server Basket's seller warranty, assuring that these servers and their parts are authentic and fault-free. Within the warranty period, you can claim for free repair service and part or product replacement if there is any issue with the functioning of the server. We never deliver the old servers without testing and verifying them, however, if any problem or a hardware failure happens, we are prompt in providing repair and replacement during the warranty period.
'Safety and speed' are the trademarks of our delivery process. We are devoted to delivering your servers safe and fast to any location in India. Once you have completed your order with us, we ensure that the server is with you within three to four working days. We cater to urgent requests by expediting the delivery. For the safety of your server, we pack it in tamper-proof packaging material so that you receive it intact.
Refurbished / Old Servers Pricing List:
| Product Name | Specifications | Warranty |  Price | Buy |
| --- | --- | --- | --- | --- |
| Refurbished HP Proliant DL180 G6 Server | Barebone | 90 Days | Rs. 30,000 | Buy Now |
| Refurbished HP ProLiant DL360 G6 Server | Barebone | 90 Days | Rs. 34,500 | Buy Now |
| Refurbished HP ProLiant DL380 G6 Server | Barebone | 90 Days | Rs. 46,000 | Buy Now |
| Refurbished HP Proliant DL180 G7 Server | Barebone | 90 Days | Rs. 32,000 | Buy Now |
| Refurbished HP ProLiant DL360 G7 Server | Barebone | 90 Days | Rs. 34,000 | Buy Now |
| Refurbished HP Proliant DL380 G7 Server | Barebone | 90 Days | Rs. 36,000 | Buy Now |
| Refurbished HP Proliant DL180 G8 Server | Barebone | 90 Days | Rs. 68,000 | Buy Now |
| Refurbished HP Proliant DL360P G8 Server | Barebone | 90 Days | Rs. 75,000 | Buy Now |
| Refurbished HP Proliant DL380E G8 Server | Babrebone | 90 Days | Rs. 80,000 | Buy Now |
| Refurbished HP Proliant ML110 G6 Server | Barebone | 90 Days | Rs. 30,000 | Buy Now |
| Refurbished HP Proliant ML110 G7 Server | Barebone | 90 Days | Rs. 30,000 | Buy Now |
| Refurbished HP Proliant DL380 G1 Server | Barebone | 90 Days | Rs. 10,000 | Buy Now |
| Refurbished HP Proliant DL380 G2 Server | Barebone | 90 Days | Rs. 10,000 | Buy Now |
| Refurbished HP Proliant DL380 G3 Server | Barebone | 90 Days | Rs. 10,000 | Buy Now |
| Refurbished HP Proliant DL380 G4 Server | Barebone | 90 Days | Rs. 10,000 | Buy Now |
| Refurbished HP Proliant DL380 G5 Server | Barebone | 90 Days | Rs. 10,000 | Buy Now |
| Refurbished HP Proliant DL360 G1 Server | Barebone | 90 Days | Rs. 10,000 | Buy Now |
| Refurbished HP Proliant DL360 G2 Server | Barebone | 90 Days | Rs. 10,000 | Buy Now |
| Refurbished HP Proliant DL360 G3 Server | Barebone | 90 Days | Rs. 10,000 | Buy Now |
| Refurbished HP Proliant DL360 G4 Server | Barebone | 90 Days | Rs. 10,000 | Buy Now |
| Refurbished HP Proliant DL360 G5 Server | Barebone | 90 Days | Rs. 10,000 | Buy Now |
| Refurbished HP Proliant DL160 G6 Server | Barebone | 90 Days | Rs. 26,000 | Buy Now |
| Refurbished HP Proliant DL180 G3 Server | Barebone | 90 Days | Rs. 20,000 | Buy Now |
| Refurbished HP Proliant DL180 G4 Server | Barebone | 90 Days | Rs. 20,000 | Buy Now |
| Refurbished HP Proliant DL180 G5 Server | Barebone | 90 Days | Rs. 22,000 | Buy Now |
| Refurbished HP Proliant DL180 G6 Server | Barebone | 90 Days | Rs. 20,000 | Buy Now |
| Refurbished Dell PowerEdge 2850 Server | Barebone | 90 Days | Rs. 10,000 | Buy Now |
| Refurbished Dell PowerEdge 2950 Server | Barebone | 90 Days | Rs. 10,000 | Buy Now |
| Refurbished Dell PowerEdge 1950 Server | Barebone | 90 Days | Rs. 10,000 | Buy Now |
| Refurbished Dell PowerEdge R510 Server | Barebone | 90 Days | Rs. 30,000 | Buy Now |
| Refurbished Dell PowerEdge R610 Server | Barebone | 90 Days | Rs. 27,000 | Buy Now |
| Refurbished Dell PowerEdge R710 Server | Barebone | 90 Days | Rs. 46,000 | Buy Now |
| Refurbished Dell PowerEdge R810 Server | Barebone | 90 Days | Rs. 100,000 | Buy Now |
| Refurbished Dell PowerEdge R420 Server | Barebone | 90 Days | Rs. 90,000 | Buy Now |
| Refurbished Dell PowerEdge R620 Server | Barebone | 90 Days | Rs. 53,000 | Buy Now |
| Refurbished Dell PowerEdge R720 Server | Barebone | 90 Days | Rs. 76,000 | Buy Now |
| Refurbished Dell PowerEdge R820 Server | Barebone | 90 Days | Rs. 180,000 | Buy Now |
| Refurbished Dell PowerEdge T420 Server | Barebone | 90 Days | Rs. 75,000 | Buy Now |
Note: Exclusive of Taxes & Shipping Charges are Extra