Cheap cPanel VPS Hosting India
₹ 1,999.00 (-10%)
Cheap VPS Server with cPanel
Cheap VPS Hosting India
Cheap VPS Server Licenses
3 Days Free VPS Server Trial
Hosted on tire-4 Indian data centers
Boost Up Website Traffic
Unlimited Bandwidth
Free 24×7 Technical Support
Get VPS hosting with free cPanel at an affordable price in India along with Unlimited Bandwidth, Security, 24×7 VPS server technical support.
Description
cPanel VPS Hosting Prices In India (CentOS):
Cheap VPS Hosting with cPanel Price Plans:
| Specifications | Micro | Mega | Giga | Tera |
| --- | --- | --- | --- | --- |
| CPU | Quad Core CPU | Hexa Core CPU | Octa Core | Octa Core |
| SSD | 200 GB | 300 GB | 500 GB | 650 GB |
| RAM | 8GB | 16GB | 32GB | 48GB |
| Linux 1 Month Plan | Rs. 2,999/ Month | Rs. 3,999/ Month | Rs. 4,999/ Month | Rs. 6,499/ Month |
| Linux 3 Months Plan | Rs. 2,849/ Month | Rs. 3,799/ Month | Rs. 4,749/ Month | Rs. 6,174/ Month |
| Linux 6 Months Plan | Rs. 2,699/ Month | Rs. 3,599/ Month | Rs. 4,499/ Month | Rs. 5,849/ Month |
| Linux 1 Year Plan | Rs. 2,399/ Month | Rs. 3,199/ Month | Rs. 3,999/ Month | Rs. 5,199/ Month |
| Linux 2 Years Plan | Rs. 2,099/ Month | Rs. 2,799/ Month | Rs. 3,499/ Month | Rs. 4,549/ Month |
| Linux 3 Years Plan | Rs. 1,799/ Month | Rs. 2,399/ Month | Rs. 2,999/ Month | Rs. 3,899/ Month |
| | Buy Now | Buy Now | Buy Now | Buy Now |
Why Choose cPanel VPS Hosting From ServerBasket?
Planning to upgrade your website from shared hosting to VPS server, then cheap VPS with cPanel is the best option to go for since cPanel is very important for every VPS which is cost effective and helps the user to manage the entire VPS server actions performed from time to time, secure the Cheap VPS Hosting with cPanel/ whm in finger tips to ensure 100% uptime and keep the OS up to date, save the user's hosted cPanel VPS server from external scams etc. And making use of Cheap VPS with cPanel is the best solution for website owners as it is cheap and allows you to attain the most responsive as well as secured VPS hosting services without spending more money on maintenance.
Has your shared hosting account reached its maximum limits, and then VPS will likely be your next step. In respect to ServerBasket's cheap VPS hosting with CPanel, we divide each and every physical VPS server into a number of virtual servers with dedicated individual RAM and disk space to provide an isolated cPanel VPS hosting environment and to get rid from other clients sharing server space. Make the best usage of budget, resources and host your VPS server at cheap price with added cPanel with provided huge management facilities, any budget VPS hosting plans as per user requirement, free trial for 15 days, free cPanel license with Free cPanel installation, regular data backups, bullet proof security and any time available 24/7 technical support.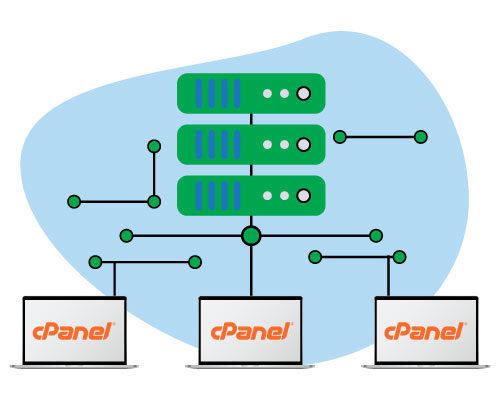 Choose the cheap VPS hosting with cPanel plans that suits all your business requirements and order online so that we customize the server to match your VPS hosting needs and host in our high-level data center which makes ourselves most popular among other hosts.
We even provide cPanel installation to the clients of any application RedHat Linux, CentOS, FreeBSD at cheap prices with VPS hosting so that they need not look after for any other technicians for performing the setup process. After cPanel setup, you will be having the access to install any application just by a single click.
Having a cheap VPS Server, we provide cheap VPS With cPanel/WHM allows the user to have full control of their server. Here, with each hosted VPS server's cPanel/WHM, we provide license so that users can perform every task related to administration faster.
With each and every hosted cheap cPanel VPS server, we offer an inbuilt easy to access control panel which allows the customers to rent space on a web server to set up email accounts, upload and delete files and folders, create databases, file permissions that are accessed from external storage devices and sources, etc.
We ensure regular VPS server data backups to the customers based on their requirement may be daily, monthly, and weekly via any kind of physical devices without charging any extra prices from the customers which works the best in case of server issues.
Client need not worry in terms of server security since it is of utmost important to us! By high-level power of the most advanced WAF, IPS Firewall, and different kinds of antivirus applications we ensure that your hosted cheap-priced cPanel VPS server is highly safe and secured.
If you are in need of a cheap Cpanel VPS server in terms of page load speed and server network uptime, then ServerBasket would be the best option to go for since we offer the best Cpanel VPS hosting services in a high-level tier 4 data center to experience 100% uptime without any server downtime issues.
Our industry expert highly knowledgeable technical support team works 24/7 round the clock so as to meet all your expectations. Whatever may be the issue, just contact us either via email, telephone, or live chat, we will be available to assist you with the best solutions instantly.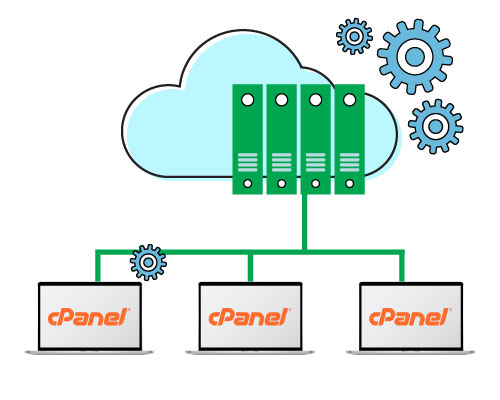 Specification
Additional information
| | |
| --- | --- |
| Price | 749 |
| Type of OS | Linux |
| Max RAM | 128 GB, 16GB, 256 GB, 32 GB, 512 GB, 64 GB, 8GB |
| Max Storage | 1 TB, 2 TB, 4 TB, 8 TB, 12 TB, 24 TB, 100GB, 200GB, 500GB |
| Type of Storage | SAS, SATA, SSD |
| Data Center Location | INDIA |
| Remote Management | No |
| Type Of Hosting | VPS |