Select Server Configuration
You choose the server configuration, OS, softwares, and other settings you require for your workflow and pay for only those resources. This enables maximized performance for your business.
How it Works?
You specify, and we create your customized cloud server. Our custom cloud hosting solutions are flexible and scalable and capable of running your business nonstop.
Submit Your Configuration

List your configuration requirements and submit them to our cloud hosting experts.

Get a Quote

Our team will assess your needs and send the best quote to you.

Free Trial

Go for our free trial offer for the hosting service before you finalize.

Payment

When you are satisfied with the quality and approve the deal, make the payment via any of the channels available.

Get Server Delivered in 30 min

That's it! Your own cloud solution is activated and is ready for business within 30 minutes.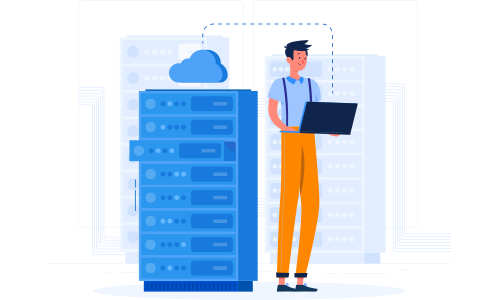 Price Match Promise
We assure that you will get the best-priced cloud hosting from us. We promise a price match if you get the same solution anywhere else at a lower price. We will provide you with the cloud server at their price.
Unlimited Bandwidth
Our network connectivity is sturdy and reliable and delivers unlimited bandwidth. Server networks are always available as there is no hardware involved. Our cloud hosting can scale to fit in the traffic spikes on your website.
100% Uptime
Your website's performance depends largely on the server uptime. We provide 100% uptime without a single point of failure. From the system of interconnected servers, if one cannot cater to requests, another server comes in, keeping the operations going.
Pre-Build configuration Vs Custom configuration
| Prebuilt configuration | Custom configuration |
| --- | --- |
| The prebuilt configuration gives you only fixed hardware options | You can customize the configuration according to your hardware and applications. |
| It provides you with a shared bandwidth that poses limitations in the smooth running of your website. | You get a dedicated open port bandwidth which is used only for your website. |
| You have to take care of many technical aspects as this service is unmanaged. | This offers managed services where the service provider takes care of everything. |
| There is no scope for scalability. | You can customize, including future demands and scalability. |
Why Server Basket?
You get many benefits and premium features if you build your custom cloud hosting solution with Server Basket. We offer affordable, latest cloud technologies to increase the efficiency and performance of your website. Our cloud solutions are built with the highest levels of security and include backups and disaster recovery also. They come with maximum flexibility and scalability of resources.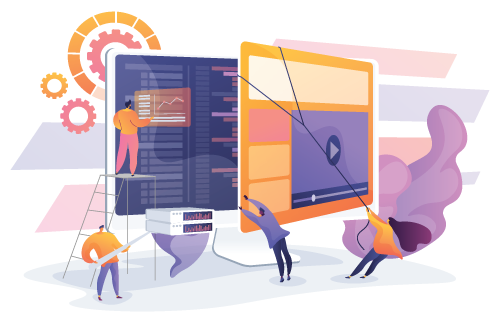 Pick the Right Configuration for Your Application
It is important to assess your business and application needs before you design your cloud solution. You need to choose such a cloud server configuration that is appropriate for the operations of your application and maximizes its performance. It is better to choose a configuration that can be easily scaled in future.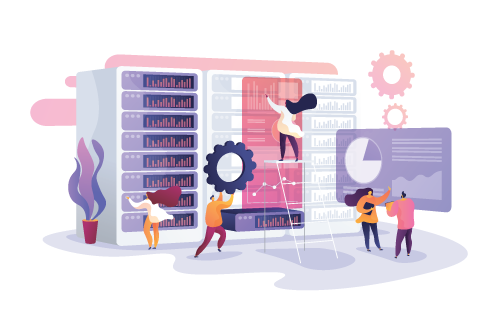 | Purpose | Configuration | Plan/month |
| --- | --- | --- |
| Virtualization Servers | Dual Xeon X5650 CPU/ 64 GB RAM/ 2x 1,000 GB SATA | Rs.14,999/M |
| Desktop As A Service (RDP) | Dual Xeon X5650 CPU/ 64 GB RAM/ 2x 1,000 GB SATA | Rs.14,999/M |
| Rendering Cloud Solution Hosting | Xeon E5-2640 32GB 6 Core 2x512 GB SSD Raid-1 | Rs.12,499/M |
| Tally on Cloud | Xeon X5650 (6c/12t/2.66GHz) 32 GB RAM 2x1.2TB SAS (RAID1) | Rs.12,499/M |
| MySQL Dedicated Server Hosting | Xeon E5-2640 CPU(6 Core/12 Threads)/32GB RAM/2x512 GB SSD Raid-1 | Rs.12,499/M |
Benefits with Server Basket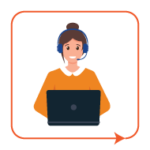 24/7 Tech Support Available
With SB, you always have technical experts available to help you with anything and everything related to your cloud solution. You can contact them at any hour of the day, via phone, live chat, WhatsApp, or email. Immediate responses and quick resolutions are guaranteed.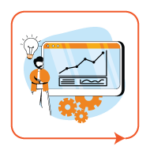 Pre Sales Assistance
Our cloud experts not only tailor the server configurations best suited for your needs but also help you decide your specifications. If you are not able to choose the right configurations, take the help of our experts and build the best cloud solution for your business.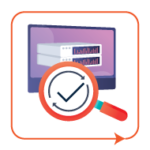 Upgrade Anytime
We ensure you get the best possible configuration for your custom cloud server solution with a scope for future expansion. You can upgrade your hosting plan anytime to cater to the growing demands of your website as your business grows.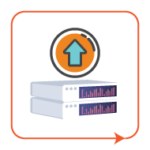 Free Trial
We offer the free trial option if you want to be sure before you decide on purchasing our cloud server solution. You can try our service for a few days to assess its quality and performance and network features like server uptime, latency, security, etc
Customers Love Server Basket
Best Suitable for my Requirement
I recently migrated to SB's cloud hosting. I have had a good experience with them from the beginning. They designed my cloud solution exactly the way I needed. Their support team did a remarkable job and helped me migrate smoothly. They have always been very quick to address and resolve all my issues. I recommend their cloud hosting services.
Vikram T
Good service
I am using Server Basket's custom cloud hosting service. I am satisfied with them in all the departments – pricing, product, service, and support. The performance of my business website is up to the mark. My users have given me positive feedback numerous times. It has been a pleasure being associated with them. Their tech support team is efficient and fast.
M Vinay
TRUSTED BY