DELL 10G 1m DAC SFP+ Cable
Device Type: DAC SFP Cable
Data Rate: 10Gbps
Voltage: 3.3Vdc
Wire Gauge: 30AWG
Cable Type: Copper Cable
Compatible With: DELL R440, DELL R230, DELL R330, DELL R250, S4048-ON, S5212F-ON, S5224F-ON, PowerConnect 6224, M8024, M8024K, S4148U, Dell Networking N4000 Series etc.
90 Days Warranty
Free Delivery all over India

Are you looking for low-cost, reliable, and genuine DAC Cables for the best interconnection between storage devices and servers? Look no further! Shop the tried and tested DAC cables online from ServerBasket at pocket-friendly prices suitable for interlinking servers, routers, switches, and storage area networks. The DAC cables collection at the store offers Copper and Optical variants from various top brands such as MicroTik, Cisco, Huawei, HP, Dell, Juniper, etc. The cables feature unique lengths and speeds and are capable of more efficient data transfer critical for diverse workloads of virtualization, cloud computing, HPC, video and data streaming, etc. Purchase robust and reliable DAC cables online from ServerBasket across India. We offer a 90-day seller warranty on each spare purchase, quick and free shipping, and a hassle-free return policy for customer convenience. In addition, we provide round-the-clock technical and remote IT installation assistance. Place your order today to gain huge savings on bulk purchases.
High-speed Data Transmission for Network Equipment
The DAC cables enhance the flexibility of the network with customization and speedier data transmission between servers and networking devices. The cost-effective DAC cables offered by us help you reconfigure your input/output (I/O) interlinks enabling them to conduct data exchange at speeds ranging from 1G, 10G, 25G, and 40G up to a peak extent of 100G.
Various Lengths Available to Suit Different Setups
You can get various DAC cable lengths from the SB online store to accommodate multiple networking setups and requirements. The DAC cable lengths range from 0.5m to 10m with 1m, 2m, 5m, 7m, and several custom length options in the range to suit user requirements. These lengths satisfy the demands of data centers and networking environments, delivering adaptable connectivity.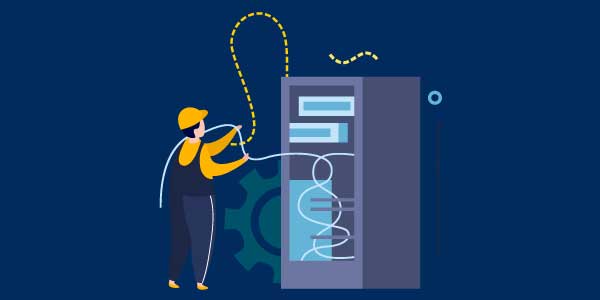 Plug-and-play Design for Easy Installation and Serviceability
The plug-and-play architecture of DAC cables makes installation simple by allowing users to connect them to suitable ports without the need for configuration. Get these easy-to-use DAC cables from the SB store to simplify network configuration and save time. Their quick and error-free installation is significantly helpful in business and networking situations.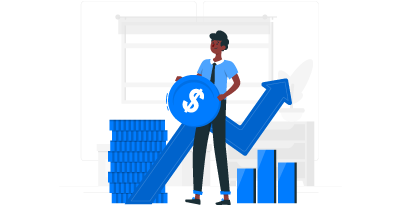 Cost-effective & Low-latency Alternative to Traditional Optical Cables
Order DAC cables from the SB store at competitive prices for a low-latency alternative to standard optical cables utilizing copper conductors for short-distance, high-speed connections. They eliminate the need for costly optical transceivers and reduce latency, making them perfect for data center interconnects where price, speed, and low latency are crucial.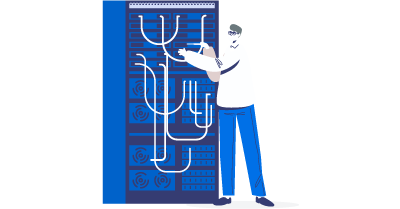 Support Multiple Protocols and Applications
DAC cables support connectivity for many protocols and applications in networking and data center environments. At ServerBasket, we offer Ethernet, InfiniBand, and Fibre Channel DAC cables, making them highly versatile for high-speed data transfer and supporting a wide range of applications, like cloud computing, virtualization, and high-performance computing clusters.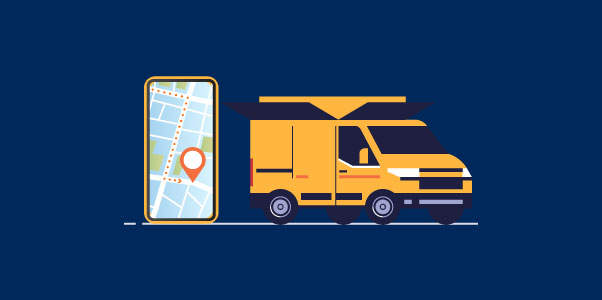 Quick Shipping for Timely Delivery
ServerBasket delivers your order on schedule and with no delivery charges. We initiate the shipping process instantly as you complete the order. Our delivery agents are committed to safe and intact delivery throughout India covering cities and major places such as Hyderabad, Bangalore, Mumbai, Chennai, etc.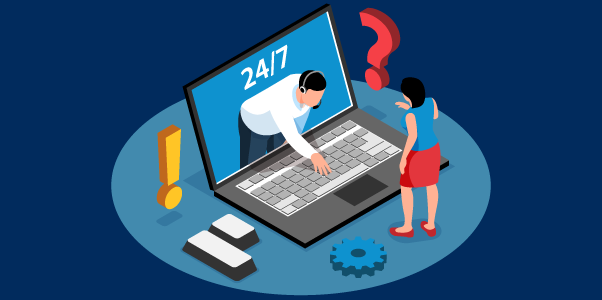 24/7 Dedicated Technical Support
Contact us any time you need our assistance through live chat, email, or call for technical issues with the cables or sales inquiries. Our skilled, dedicated technical staff are available 24/7 to help you remotely with informative and detailed tips apart from guidance.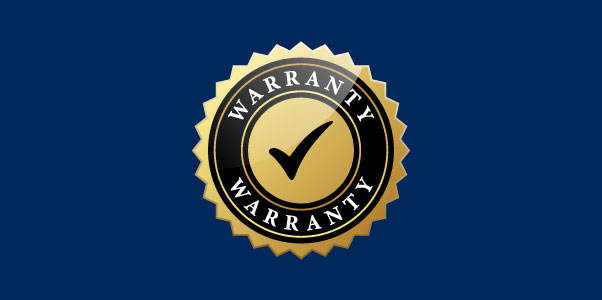 Reliable 90-days Warranty
ServerBasket provides a 90-day seller warranty on DAC cables and a 7-day easy returns policy asserting our business responsibility. If you come across any defects or faults, they will be rectified free of charge within the specified term, and in case of no resolution, we offer a replacement.