HPE ProLiant DL365 Gen10 Plus Server
₹ 223,020.00 (-5%)
Form Factor : 1U Rack
Processor : AMD EPYC 7000 Series
No of Processors : 2
Max Memory : 8.0 TB
Memory Type : HPE DDR4 SmartMemory
Max Storage : 153.6 TB
Power Supplies : Dual
Max Dimensions : 4.28 * 43.46 * 74.19 cm
Powerful and Enhanced Security Tools
Quick & Safe Delivery Throughout India
24/7 Free Technical Support
3 Years Warranty
Description
Are you looking for a specialized server for your business that can handle in-memory data functionality and virtual desktop infrastructure (VDI) requirements? If yes, the brand-new HPE DL365 Gen10 Plus might be an excellent option. Due to limited space, this server is designed by building the security mechanisms into it, making it a great solution for environments like hybrid cloud. With two AMD CPUs installed in this 1U rack server and high-speed DDR4 memory, it offers amazing performance. If we look closely at the layout, it can accommodate a higher number of cores and DIMM slots, thus, becoming a flexible server for various applications. It offers PCIe Gen4 capabilities, which enable faster network and file transfer rates.
Choose this specifically designed platform exclusively from ServerBasket to take advantage of the 3-year warranty provided with it.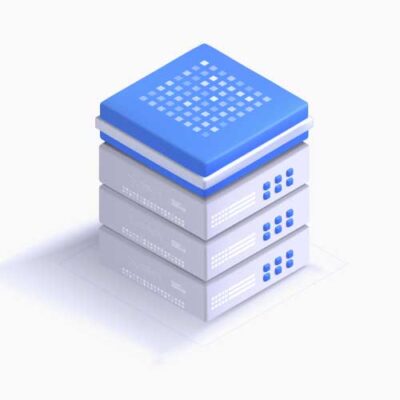 Compact 2-socket 1U Rackmount Server
This modular server will be the ideal solution to update your data center if you require a small platform with installed security. With two CPU sockets in a single rack unit enclosure, the HPE ProLiant DL365 G10 Plus server provides space efficiency along with flexibility and scalability to manage a diversity of operations.
Best solution for Virtualized and High-performance Compute
This power-packed server will satisfy all applications with high computational power demands. Fast memory throughput with high capacity, and PCIe Gen 4.0 connectivity are provided by the HPE ProLiant DL365 Gen10 Plus server, which is driven by AMD CPUs of the third generation. This will reinvent the virtualization-based and memory-centric architecture.
Seamless Performance with AMD EPYC Processors
An AMD-based HPE ProLiant DL365 Gen10 Plus server can support up to two AMD EPYC 7000 series (3rd generation) processors, each of which can provide up to 64 physical cores and 128 virtual cores. This indicates a 19 percent boost, which is enough for potential performance in a variety of tasks.
Powerful and Enhanced Security Tools
Some of the most cutting-edge security features are built into HPE ProLiant DL365 Gen10 Plus servers like the silicon root of trust and dedicated processor just for security. These security measures aid in the prevention, detection, and recovery from sophisticated cyberattacks. Security is also enhanced with embedded management tools like iLO.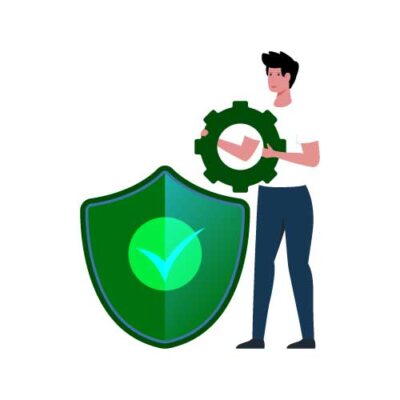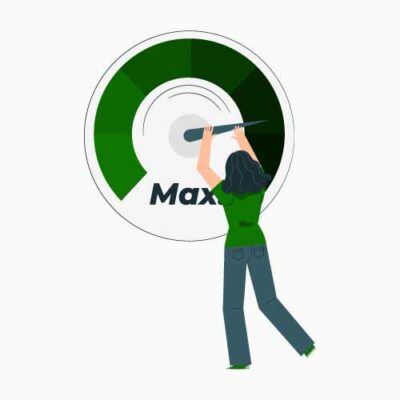 Multiple Small Form Factor (SFF) Storage Options
High-speed Memory Configurations
Registered (RDIMM) and Load-reduced (LRDIMM) are the main memory modules (32 slots) supported by the HPE ProLiant DL365 Gen10 Plus Server, with speeds of up to 3200 MT/s and max capacity of 4TB. However, 3200 MT/s is only supported when utilizing an LRDIMM with a 256GB capacity.
Specification
Additional information
| | |
| --- | --- |
| Brand | HP |
| Drive Type | SFF (2.5) |
| Form Factor | 1U Rack |
| Max RAM | 8.0 TB |
| Max Storage | 153.6 TB |
| No of Processors | 2 |
| PCI Slots | 2 |
| Power Supply | Dual |
| Processor | AMD EPYC 7000 Series |
| RAID Controllers | RAID 0, RAID 1, RAID 10, RAID 5 |
| Refurb or New | New |
| Remote Management | Yes |
| Type of Storage | NVMe PCIe SSD, SAS HDD, SAS SSD, SATA HDD, SATA SSD |
| Warranty | 3 Years |