Dell PowerEdge R640 Rack Server
₹ 161,200.00 (-19%)
Form Factor : 1U Rack
Max Supported RAM : Up to 3TB
Dual Intel Xeon Scalable Processors
Max Supported Storage : Up to 76.8TB
100% Tested and Verified
Up to 1 Year Warranty
24/7 Chat Support
Description
Dell PowerEdge R640 Server Price List in India
| Server Plans | RAM | Processor | Storage | Price |
| --- | --- | --- | --- | --- |
| Dell PowerEdge R640 Server (Basic) | 16GB DDR4 (1 x 16GB) | 1 x Intel Xeon Silver 4114 / 10 Cores , 20vCPU | 300GB SAS HDD (1 x 300GB) | Rs. 1,30,000/- |
| Dell PowerEdge R640 Server (Standard) | 128GB DDR4 (4 x 32GB) | 2 x Intel Xeon Silver 4114/ 20 Core, 40vCPU | 1.8TB SAS HDD (2 x 900GB) | Rs. 2,34,128/- |
| Dell PowerEdge R640 Server (Reliable) | 256GB DDR4 (8 x 32GB) | 2 x Intel Xeon Gold 6148/ 40 Core, 80vCPU | 1.8TB SAS HDD (2 x 900GB) | Rs. 2,57,360/- |
| Dell PowerEdge R640 Server (Powerful) | 384GB DDR4 (12 x 32GB) | 2 x Intel Xeon Gold 6266/ 44 Core, 88vCPU | 1.8TB SAS HDD (2 x 900GB) | Rs. 4,54,080/- |
Are you looking for a high end server with an excellent combination of density, performance, and scalability that helps to maximize your application performance? Then the Dell PowerEdge R640 Server with 1U chassis offers excellent resources to optimize the performance of your applications. It is the best fit for data center applications, cloud, and analytics workloads. This high-end server supports NVMe DIMMs and has good storage options. With us you can choose any OS from the supported operating systems like SUSE Linux, VM ware, and Microsoft windows server with Hyper-V etc. Buy this dual-socket server from Server Basket with configuration of your choice and get free installation support, 3 years warranty. We deliver the server at your doorstep in India without any damages.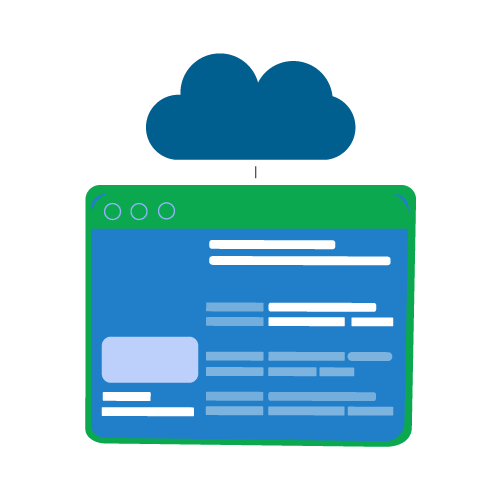 Best Choice for Cloud or Analytics Applications
Do you need a high end server that is suitable for running analytics or cloud applications? With dense storage, ultra-fast memory, and best processors on board, the Dell PowerEdge server will help maximize the performance of your applications. It is also a right choice for those who are looking for a server for dense scale-out computing.
Best Choice for Cloud or Analytics Applications
Server Basket provides Dell PowerEdge R640 server with a wide range of configurations to the customers based on their business needs. If you have any specific requirements. With us, you also get have the option of customization. Let us know what configuration you need with your choice of RAM, Hard drive, processor, Ethernet card, Raid card, etc., our team will customize the server as per your current business requirements.
Supports NVMe DIMMs RAM
Looking for a server with mammoth memory capacity for running heavy applications like Hadoop? Then we recommend you to buy Dell PowerEdge R640 server. When you install two processors, this server supports upto 24 registered RDIMMs or LRDIMM DDR4 memory modules. Another good aspect of Dell R640 is that it can accommodate up to 12 NVDIMMs that can accelerate the application performance.
Genuine Dell Authorized Server
You don't have to worry about the quality and authenticity of the server as we are providing genuine Dell authorized R640 server that comes with 3-year manufacturer warranty. Even if you choose customized configuration, we only use original spare parts that are directly sourced from Dell. You won't get brand new Dell R640 at such lower price anywhere else in India.
Boosted by Powerful Scalable Processors
Dell PowerEdge R640 is built to handle workloads of various high-end applications, exclusively for service providers, Virtualization, dense private cloud, software-defined storage, and high performance computing. Dell PowerEdge R640 server supports Intel's C620 chipset that can accommodate up to two 2nd Gen Intel Xeon Scalable processors. You will get a total of 56 cores with a two-processor configuration.
Huge Internal Storage
With a good range of storage options, the Dell PowerEdge R64O server maximizes the storage performance of your mission-critical applications. It supports various types of storage drives that include SSDs, SATA, SAS, and Nearline SAS Hard drives. The server offers a huge storage capacity of 76.8 TB with 8 NVMe SSDs.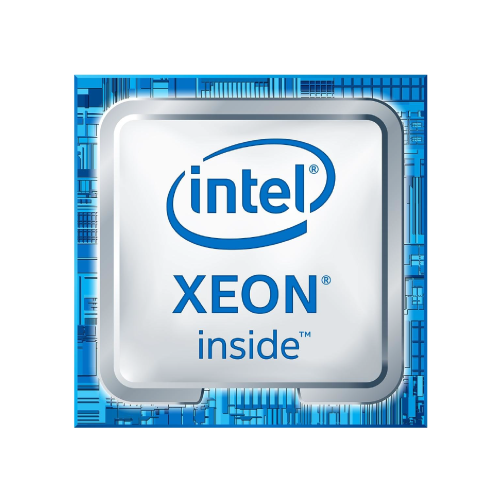 Robust Protection Features
Your data will always be safe on the Dell EMC PowerEdge R640 Server, which is built with cyber resilient security features along with the latest system erase technology that allows the server admins to safely wipe the data carefully from all the components of the server. All the robust security features will help you securely deliver the right data to your customers, irrespective of their location.
Super Fast Delivery
Once we get confirmation about the order, we dispatch the Dell R640 server immediately by packing it securely in a carton box with multiple layers of foam and bubble wrap. We assure you to deliver the Dell R640 Server without a scratch within 2-3 business days at any location in India, be it a Delhi, Hyderabad, Mumbai, Chennai, Kolkata, Pune, Noida, Gurgaon, Delhi, Bangalore, Coimbatore or even a major remote area.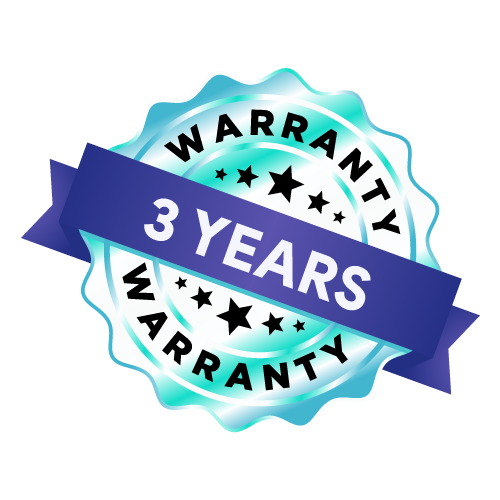 1 Year Warranty
We sell genuine Dell PowerEdge R640 Server that is free from material and manufacturer defects. It comes with a manufacturer warranty of one year that is valid from the day when you purchase it from us. During this warranty period, you can ask for free repairs or replacement of any defective hardware part or the entire server.
Intelligent, Embedded Management
With the advanced management features of the Dell PowerEdge R640 server, you can easily monitor all the operations performed in the server from time to time. IDRAC9 remote controller is embedded in every dell r640 server for automating the majority of management related tasks. Administrators even can manage this r640 PowerEdge server system either locally or from remote location using a smart phone or a tablet with OpenSync2 wireless module technology.
Free Installation Support
One of the benefits that you get on purchasing Dell R640 server from Server Basket is the free installation support. It is essential to install the hardware components and the operating system in the right way by carefully following the guidelines of the manufacturer i.e. Dell. Our expert team will install the server and again test the server thoroughly after the installation is done.
Dell PowerEdge R640 Server Intel Xeon Scalable Processors List (Gen1):
| Sr No | Product Description | Compatible Part Number | Buy Now |
| --- | --- | --- | --- |
| 1 | Intel® Xeon® Bronze 3104 Processor (6c, 3.00 GHz, 1.70 GHz, 8.25 MB L3 Cache) | BX806733104, CD8067303562000 | Buy Now |
| 2 | Intel® Xeon® Bronze 3106 Processor (8c, 3.00 GHz, 1.70 GHz, 11 MB L3 Cache) | BX806733106, CD8067303561900 | Buy Now |
| 3 | Intel® Xeon® Silver 4108 Processor (8c, 3.00 GHz, 1.80 GHz, 11 MB L3 Cache) | BX806734108, CD8067303561500 | Buy Now |
| 4 | Intel® Xeon® Silver 4109T Processor (8c, 3.00 GHz, 2.00 GHz, 11 MB L3 Cache) | CD8067303562200 | Buy Now |
| 5 | Intel® Xeon® Silver 4110 Processor (8c, 3.00 GHz, 2.10 GHz, 11 MB L3 Cache) | BX806734110, CD8067303561400 | Buy Now |
| 6 | Intel® Xeon® Silver 4112 Processor (4c, 3.00 GHz, 2.60 GHz, 8.25 MB L3 Cache) | BX806734112, CD8067303562100 | Buy Now |
| 7 | Intel® Xeon® Silver 4114 Processor (10c, 3.00 GHz, 2.20 GHz, 13.75 MB L3 Cache) | BX806734114, CD8067303561800 | Buy Now |
| 8 | Intel® Xeon® Silver 4114T Processor (10c, 3.00 GHz, 2.20 GHz, 13.75 MB L3 Cache) | CD8067303645300 | Buy Now |
| 9 | Intel® Xeon® Silver 4116 Processor (12c, 3.00 GHz, 2.10 GHz, 16.5 MB L3 Cache) | BX806734116, CD8067303567200 | Buy Now |
| 10 | Intel® Xeon® Silver 4116T Processor (12c, 3.00 GHz, 2.10 GHz, 16.5 MB L3 Cache) | CD8067303645400 | Buy Now |
| 11 | Intel® Xeon® Gold 5115 Processor (10c, 3.20 GHz, 2.40 GHz, 13.75 MB L3 Cache) | CD8067303535601 | Buy Now |
| 12 | Intel® Xeon® Gold 5118 Processor (12c, 3.20 GHz, 2.30 GHz, 16.5 MB L3 Cache) | CD8067303536100 | Buy Now |
| 13 | Intel® Xeon® Gold 5119T Processor (14c, 3.20 GHz, 1.90 GHz, 19.25 MB L3 Cache) | CD8067303567703 | Buy Now |
| 14 | Intel® Xeon® Gold 5120 Processor (14c, 3.20 GHz, 2.20 GHz, 19.25 MB L3 Cache) | BX806735120, CD8067303535900 | Buy Now |
| 15 | Intel® Xeon® Gold 5120T Processor (14c, 3.20 GHz, 2.20 GHz, 19.25 MB L3 Cache) | CD8067303535700 | Buy Now |
| 16 | Intel® Xeon® Gold 5122 Processor (4c, 3.70 GHz, 3.60 GHz, 16.5 MB L3 Cache) | BX806735122, CD8067303330702 | Buy Now |
| 17 | Intel® Xeon® Gold 6126 Processor (12c, 3.70 GHz, 2.60 GHz, 19.25 MB L3 Cache) | CD8067303405900 | Buy Now |
| 18 | Intel® Xeon® Gold 6126F Processor (12c, 3.70 GHz, 2.60 GHz, 19.25 MB L3 Cache) | CD8067303593400 | Buy Now |
| 19 | Intel® Xeon® Gold 6126T Processor (12c, 3.70 GHz, 2.60 GHz, 19.25 MB L3 Cache) | CD8067303593100 | Buy Now |
| 20 | Intel® Xeon® Gold 6128 Processor (6c, 3.70 GHz, 3.40 GHz, 19.25 MB L3 Cache) | BX806736128, CD8067303592600 | Buy Now |
| 21 | Intel® Xeon® Gold 6130 Processor (16c, 3.70 GHz, 2.10 GHz, 22 MB L3 Cache) | BX806736130, CD8067303409000 | Buy Now |
| 22 | Intel® Xeon® Gold 6130F Processor (16c, 3.70 GHz, 2.10 GHz, 22 MB L3 Cache) | CD8067303593300 | Buy Now |
| 23 | Intel® Xeon® Gold 6130T Processor (16c, 3.70 GHz, 2.10 GHz, 22 MB L3 Cache) | CD8067303593000 | Buy Now |
| 24 | Intel® Xeon® Gold 6132 Processor (14c, 3.70 GHz, 2.60 GHz, 19.25 MB L3 Cache) | CD8067303592500 | Buy Now |
| 25 | Intel® Xeon® Gold 6134 Processor (8c, 3.70 GHz, 3.20 GHz, 24.75 MB L3 Cache) | BX806736134, CD8067303330302 | Buy Now |
| 26 | Intel® Xeon® Gold 6136 Processor (12c, 3.70 GHz, 3.00 GHz, 24.75 MB L3 Cache) | CD8067303405800 | Buy Now |
| 27 | Intel® Xeon® Gold 6138 Processor (20c, 3.70 GHz, 2.00 GHz, 27.5 MB L3 Cache) | BX806736138, CD8067303406100 | Buy Now |
| 28 | Intel® Xeon® Gold 6138F Processor (20c, 3.70 GHz, 2.00 GHz, 27.5 MB L3 Cache) | CD8067303593900 | Buy Now |
| 29 | Intel® Xeon® Gold 6138P Processor (20c, 3.70 GHz, 2.00 GHz, 27.5 MB L3 Cache) | CM8067303824101 | Buy Now |
| 30 | Intel® Xeon® Gold 6138T Processor (20c, 3.70 GHz, 2.00 GHz, 27.5 MB L3 Cache) | CD8067303592900 | Buy Now |
| 31 | Intel® Xeon® Gold 6140 Processor (18c, 3.70 GHz, 2.30 GHz, 24.75 MB L3 Cache) | BX806736140, CD8067303405200 | Buy Now |
| 32 | Intel® Xeon® Gold 6142 Processor (16c, 3.70 GHz, 2.60 GHz, 22 MB L3 Cache) | BX806736142, CD8067303405400 | Buy Now |
| 33 | Intel® Xeon® Gold 6142F Processor (16c, 3.70 GHz, 2.60 GHz, 22 MB L3 Cache) | CD8067303593700 | Buy Now |
| 34 | Intel® Xeon® Gold 6144 Processor (8c, 4.20 GHz, 3.50 GHz, 24.75 MB L3 Cache) | CD8067303657302 | Buy Now |
| 35 | Intel® Xeon® Gold 6146 Processor (12c, 4.20 GHz, 3.20 GHz, 24.75 MB L3 Cache) | CD8067303657201 | Buy Now |
| 36 | Intel® Xeon® Gold 6148 Processor (20c, 3.70 GHz, 2.40 GHz, 27.5 MB L3 Cache) | BX806736148, CD8067303406200 | Buy Now |
| 37 | Intel® Xeon® Gold 6148F Processor (20c, 3.70 GHz, 2.40 GHz, 27.5 MB L3 Cache) | CD8067303593800 | Buy Now |
| 38 | Intel® Xeon® Gold 6150 Processor (18c, 3.70 GHz, 2.70 GHz, 24.75 MB L3 Cache) | CD8067303328000 | Buy Now |
| 39 | Intel® Xeon® Gold 6152 Processor (22c, 3.70 GHz, 2.10 GHz, 30.25 MB L3 Cache) | BX806736152, CD8067303406000 | Buy Now |
| 40 | Intel® Xeon® Gold 6154 Processor (18c, 3.70 GHz, 3.00 GHz, 24.75 MB L3 Cache) | CD8067303592700 | Buy Now |
| 41 | Intel® Xeon® Platinum 8153 Processor (16c, 2.80 GHz, 2.00 GHz, 22 MB L3 Cache) | CD8067303408900 | Buy Now |
| 42 | Intel® Xeon® Platinum 8156 Processor (4c, 3.70 GHz, 3.60 GHz, 16.5 MB L3 Cache) | CD8067303368800 | Buy Now |
| 43 | Intel® Xeon® Platinum 8158 Processor (12c, 3.70 GHz, 3.00 GHz, 24.75 MB L3 Cache) | CD8067303406500 | Buy Now |
| 44 | Intel® Xeon® Platinum 8160 Processor (24c, 3.70 GHz, 2.10 GHz, 33 MB L3 Cache) | CD8067303405600 | Buy Now |
| 45 | Intel® Xeon® Platinum 8160F Processor (24c, 3.70 GHz, 2.10 GHz, 33 MB L3 Cache) | CD8067303593600 | Buy Now |
| 46 | Intel® Xeon® Platinum 8160T Processor (24c, 3.70 GHz, 2.10 GHz, 33 MB L3 Cache) | CD8067303592800 | Buy Now |
| 47 | Intel® Xeon® Platinum 8164 Processor (26c, 3.70 GHz, 2.00 GHz, 35.75 MB L3 Cache) | BX806738164, CD8067303408800 | Buy Now |
| 48 | Intel® Xeon® Platinum 8168 Processor (24c, 3.70 GHz, 2.70 GHz, 33 MB L3 Cache) | CD8067303327701 | Buy Now |
| 49 | Intel® Xeon® Platinum 8170 Processor (26c, 3.70 GHz, 2.10 GHz, 35.75 MB L3 Cache) | CD8067303327601 | Buy Now |
| 50 | Intel® Xeon® Platinum 8176 Processor (28c, 3.80 GHz, 2.10 GHz, 38.5 MB L3 Cache) | CD8067303314700 | Buy Now |
| 51 | Intel® Xeon® Platinum 8176F Processor (28c, 3.80 GHz, 2.10 GHz, 38.5 MB L3 Cache) | CD8067303694600 | Buy Now |
| 52 | Intel® Xeon® Platinum 8180 Processor (28c, 3.80 GHz, 2.50 GHz, 38.5 MB L3 Cache | BX806738180, CD8067303314400 | Buy Now |
Dell PowerEdge R640 Server Intel Xeon Scalable Processors List (Gen2):
| Sr No | Product Description | Compatible Part Number | Buy Now |
| --- | --- | --- | --- |
| 1 | Intel   Xeon 3204 Bronze Processor (6c, 1.9 GHz, 8.2 MB, 85W) | CD8069503956700, BX806953204 | Buy Now |
| 2 | Intel   Xeon 3206R Bronze Processor (8c, 1.9 GHz, 11 MB, 85W) | CD8069504344600, BX806953206R | Buy Now |
| 3 | Intel   Xeon 4208 Silver Processor (8c, 2.1 GHz, 11 MB, 85W) | CD8069503956401, BX806954208 | Buy Now |
| 4 | Intel   Xeon 4209T Silver Processor (8c, 2.2 GHz, 11 MB, 70W) | CD8069503956900 | Buy Now |
| 5 | Intel   Xeon 4215 Silver Processor (8c, 2.5 GHz, 11 MB, 85W) | CD8069504212701 | Buy Now |
| 6 | Intel   Xeon 4210 Silver Processor (10c, 2.2 GHz, 13.7 MB, 85W) | CD8069503956302, BX806954210 | Buy Now |
| 7 | Intel   Xeon 4210T Silver Processor (10c, 2.3 GHz, 13.7 MB, 95W) | CD8069504444900 | Buy Now |
| 8 | Intel   Xeon 4210R Silver Processor (10c, 2.4 GHz, 13.7 MB, 100W) | CD8069504344500, BX806954210R | Buy Now |
| 9 | Intel   Xeon 4215R Silver Processor (8c, 3.2 GHz, 11 MB, 130W) | CD8069504449200 | Buy Now |
| 10 | Intel   Xeon 4214 Silver Processor (12c, 2.2 GHz, 16.5 MB, 85W) | CD8069504212601, BX806954214 | Buy Now |
| 11 | Intel   Xeon 4214Y Silver Processor (12c, 2.2 GHz, 16.5 MB, 85W) | CD8069504294401 | Buy Now |
| 12 | Intel   Xeon 4214R Silver Processor (12c, 2.4 GHz, 16.5 MB, 100W) | CD8069504343701, BX806954214R | Buy Now |
| 13 | Intel   Xeon 4216 Silver Processor (16c, 2.1 GHz, 22 MB, 100W) | CD8069504213901, BX806954216 | Buy Now |
| 14 | Intel Xeon Gold 5215 Processor (10c, 2.5 GHz, 13.7 MB, 85W) | CD8069504214002 | Buy Now |
| 15 | Intel Xeon Gold 5215L Processor (10c, 2.5 GHz, 13.7 MB, 85W) | CD8069504214202 | Buy Now |
| 16 | Intel Xeon Gold 5215M Processor (10c, 2.5 GHz, 13.7 MB, 85W) | CD8069504214102 | Buy Now |
| 17 | Intel Xeon Gold 5217 Processor (8c, 3 GHz, 11 MB, 115W) | CD8069504214302 | Buy Now |
| 18 | Intel Xeon Gold 5218 Processor (16c, 2.3 GHz, 22 MB, 125W) | CD8069504193301 , BX806955218 | Buy Now |
| 19 | Intel Xeon Gold 5218B Processor (16c, 2.3 GHz, 22 MB, 125W) | CD8069504295701 | Buy Now |
| 20 | Intel Xeon Gold 5218N Processor (16c, 2.3 GHz, 22 MB, 110W) | CD8069504289900, CD8069504384601 | Buy Now |
| 21 | Intel Xeon Gold 5218R Processor (16c, 2.1 GHz, 27.5 MB, 125W) | CD8069504446300 , BX806955218R | Buy Now |
| 22 | Intel Xeon Gold 5218T Processor (16c, 2.1 GHz, 22 MB, 105W) | CD8069504283204 | Buy Now |
| 23 | Intel Xeon Gold 5219Y Processor (16c, 2.4 GHz, 22 MB, 125W) | CD8069504184202 | Buy Now |
| 24 | Intel Xeon Gold 5220 Processor (18c, 2.2 GHz, 24.7 MB, 125W) | CD8069504214601, BX806955220 | Buy Now |
| 25 | Intel Xeon Gold 5220R Processor (24c, 2.2 GHz, 35.7 MB, 150W) | CD8069504451301, BX806955220R | Buy Now |
| 26 | Intel Xeon Gold 5220S Processor (18c, 2.7 GHz, 24.7 MB, 125W) | CD8069504283804 | Buy Now |
| 27 | Intel Xeon Gold 5220T Processor (18c, 1.9 GHz, 24.7 MB, 105W) | CD8069504283006 | Buy Now |
| 28 | Intel Xeon Gold 5222 Processor (8c, 3.8 GHz, 16.5 MB, 105W) | CD8069504193501 | Buy Now |
| 29 | Intel Xeon Gold 6208U Processor (16c, 2.9 GHz, 22 MB, 150W) | CD8069504449101 | Buy Now |
| 30 | Intel Xeon Gold 6209U Processor (20c, 2.1 GHz, 27.5 MB, 125W) | CD8069504284804 | Buy Now |
| 31 | Intel Xeon Gold 6210U Processor (20c, 2.5 GHz, 27.5 MB, 150W) | CD8069504198101 | Buy Now |
| 32 | Intel Xeon Gold 6212U Processor (24c, 2.4 GHz, 35.7 MB, 165W) | CD8069504198002 | Buy Now |
| 33 | Intel Xeon Gold 6222 Processor (20c, 1.8 GHz, 27.5 MB, 115W) | CD8069504184502 | Buy Now |
| 34 | Intel Xeon Gold 6222V Processor (20c, 1.8 GHz, 27.5 MB, 115W) | CD8069504285204 | Buy Now |
| 35 | Intel Xeon Gold 6226 Processor (12c, 2.7 GHz, 19.2 MB, 125W) | CD8069504283404 | Buy Now |
| 36 | Intel Xeon Gold 6226R Processor (16c, 2.9 GHz, 22 MB, 150W) | CD8069504449000, BX806956226R | Buy Now |
| 37 | Intel Xeon Gold 6230 Processor (20c, 2.1 GHz, 27.5 MB, 125W) | CD8069504193701, BX806956230 | Buy Now |
| 38 | Intel Xeon Gold 6230N Processor (20c, 2.3 GHz, 27.5 MB, 125W) | CD8069504283604 | Buy Now |
| 39 | Intel Xeon Gold 6230R Processor (26c, 2.1 GHz, 35.7 MB, 150W) | CD8069504448800 , BX806956230R | Buy Now |
| 40 | Intel Xeon Gold 6230T Processor (20c, 2.1 GHz, 27.5 MB, 125W) | CD8069504283704 | Buy Now |
| 41 | Intel Xeon Gold 6234 Processor (8c, 3.3 GHz, 24.7 MB, 130W) | CD8069504283304 , BX806956234 | Buy Now |
| 42 | Intel Xeon Gold 6238 Processor (22c, 2.1 GHz, 30.2 MB, 140W) | CD8069504283104, BX806956238 | Buy Now |
| 43 | Intel Xeon Gold 6238L Processor (22c, 2.1 GHz, 30.2 MB, 140W) | CD8069504284704 | Buy Now |
| 44 | Intel Xeon Gold 6238M Processor (22c, 2.1 GHz, 30.2 MB, 140W) | CD8069504284604 | Buy Now |
| 45 | Intel Xeon Gold 6238R Processor (28c, 2.2 GHz, 38.5 MB, 165W) | CD8069504448701 , BX806956238R | Buy Now |
| 46 | Intel Xeon Gold 6238T Processor (22c, 1.9 GHz, 30.2 MB, 125W) | CD8069504200401 | Buy Now |
| 47 | Intel Xeon Gold 6240 Processor (18c, 2.6 GHz, 24.7 MB, 150W) | CD8069504194001, BX806956240 | Buy Now |
| 48 | Intel Xeon Gold 6240L Processor (18c, 2.6 GHz, 24.7 MB, 150W) | CD8069504284503 | Buy Now |
| 49 | Intel Xeon Gold 6240M Processor (18c, 2.6 GHz, 24.7 MB, 150W) | CD8069504284403 | Buy Now |
| 50 | Intel Xeon Gold 6240R Processor (24c, 2.4 GHz, 35.7 MB, 165W) | CD8069504448600 , BX806956240R | Buy Now |
| 51 | Intel Xeon Gold 6240Y Processor (18c, 2.6 GHz, 24.7 MB, 150W) | CD8069504200501 | Buy Now |
| 52 | Intel Xeon Gold 6242 Processor (16c, 2.8 GHz, 22 MB, 150W) | CD8069504194101, BX806956242 | Buy Now |
| 53 | Intel Xeon Gold 6242R Processor (20c, 3.1 GHz, 35.7 MB, 205W) | CD8069504449601 | Buy Now |
| 54 | Intel Xeon Gold 6244 Processor (8c, 3.6 GHz, 24.7 MB, 150W) | CD8069504194202 | Buy Now |
| 55 | Intel Xeon Gold 6246 Processor (12c, 3.3 GHz, 24.7 MB, 165W) | CD8069504282905 | Buy Now |
| 56 | Intel Xeon Gold 6246R Processor (16c, 3.4 GHz, 35.7 MB, 205W) | CD8069504449801 | Buy Now |
| 57 | Intel Xeon Gold 6248 Processor (20c, 2.5 GHz, 27.5 MB, 150W) | CD8069504194301, BX806956248 | Buy Now |
| 58 | Intel Xeon Gold 6248R Processor (24c, 3 GHz, 35.7 MB, 205W) | CD8069504449401 | Buy Now |
| 59 | Intel Xeon Gold 6250 Processor (8c, 3.9 GHz, 35.7 MB, 185W) | CD8069504425402 | Buy Now |
| 60 | Intel Xeon Gold 6250L Processor (8c, 3.9 GHz, 35.7 MB, 185W) | CD8069504497400 | Buy Now |
| 61 | Intel Xeon Gold 6252 Processor (24c, 2.1 GHz, 35.7 MB, 150W) | CD8069504194401, BX806956252 | Buy Now |
| 62 | Intel Xeon Gold 6252N Processor (24c, 2.3 GHz, 35.7 MB, 150W) | CD8069504283503 | Buy Now |
| 63 | Intel Xeon Gold 6254 Processor (18c, 3.1 GHz, 24.7 MB, 200W) | CD8069504194501 | Buy Now |
| 64 | Intel Xeon Gold 6256 Processor (12c, 3.6 GHz, 33 MB, 205W) | CD8069504425301 | Buy Now |
| 65 | Intel Xeon Gold 6258R Processor (28c, 2.7 GHz, 38.5 MB, 205W) | CD8069504449301 | Buy Now |
| 66 | Intel Xeon Gold 6262 Processor (24c, 1.9 GHz, 33 MB, 135W) | CD8069504184602 | Buy Now |
| 67 | Intel Xeon Gold 6262V Processor (24c, 1.9 GHz, 33 MB, 135W) | CD8069504285004 | Buy Now |
| 68 | Intel Xeon Gold 6269Y Processor (22c, 3.2 GHz, 30.2 MB, 240W) | CD8069504184102 | Buy Now |
| 69 | Intel Xeon Platinum 8253 Processor (16c, 2.2 GHz, 22 MB, 125W) | CD8069504194601 | Buy Now |
| 70 | Intel Xeon Platinum 8256 Processor (4c, 3.8 GHz, 16.5 MB, 105W) | CD8069504194701, BX806958256 | Buy Now |
| 71 | Intel Xeon Platinum 8260 Processor (24c, 2.4 GHz, 35.7 MB, 165W) | CD8069504201101 | Buy Now |
| 72 | Intel Xeon Platinum 8260L Processor (24c, 2.4 GHz, 35.7 MB, 165W) | CD8069504201001 | Buy Now |
| 73 | Intel Xeon Platinum 8260M Processor (24c, 2.4 GHz, 35.7 MB, 165W) | CD8069504201201 | Buy Now |
| 74 | Intel Xeon Platinum 8260Y P rocessor(24c, 2.4 GHz, 35.7 MB, 165W) | CD8069504200902 | Buy Now |
| 75 | Intel Xeon Platinum 8268 Processor (24c, 2.9 GHz, 35.7 MB, 205W) | CD8069504195101 | Buy Now |
| 76 | Intel   Xeon Platinum 8274 Processor (24c, 3.2 GHz, 35.7 MB, 240W) | CD8069504201401, CD8069504284203 | Buy Now |
| 77 | Intel   Xeon Platinum 8276 Processor (28c, 2.2 GHz, 38.5 MB, 165W) | CD8069504195501 | Buy Now |
| 78 | Intel   Xeon Platinum 8276L Processor (28c, 2.2 GHz, 38.5 MB, 165W) | CD8069504195301 | Buy Now |
| 79 | Intel   Xeon Platinum 8276M Processor (28c, 2.2 GHz, 38.5 MB, 165W) | CD8069504195401 | Buy Now |
| 80 | Intel   Xeon Platinum 8270 Processor (26c, 2.7 GHz, 35.7 MB, 205W) | CD8069504195201 | Buy Now |
| 81 | Intel   Xeon Platinum 8280 Processor (28c, 2.7 GHz, 38.5 MB, 205W) | CD8069504228001 | Buy Now |
| 82 | Intel   Xeon Platinum 8280L Processor (28c, 2.7 GHz, 38.5 MB, 205W) | CD8069504228201 | Buy Now |
| 83 | Intel   Xeon Platinum 8280M Processor (28c, 2.7 GHz, 38.5 MB, 205W) | CD8069504228101 | Buy Now |
| 84 | Intel   Xeon Platinum 8284 Processor (28c, 3 GHz, 38.5 MB, 240W) | CD8069504284302 | Buy Now |
Specification
Additional information
| | |
| --- | --- |
| Brand | Dell |
| Server Type | 1U Rack |
| Processor | Intel Xeon Scalable Processor Family |
| No of Processors | 2 |
| Max RAM | 3 TB |
| RAM Type | DDR4 |
| No of DIMM Slots | 24 |
| Max Storage | 58 TB |
| No of Lan Ports | 4 |
| RAID Controllers | RAID 0, RAID 1, RAID 10, RAID 5, RAID 6, RAID 50, RAID 60 |
| Power Supply | 1600W Platinum, 750W Titanium, Dual |