Memory Capacity : 64GB
Type of Memory : DDR4
Assured Warranty
Free 24/7 Tech Support
Free Installation Assistance
Fully Tested and Verified RAMs
Fast and Safe Delivery in India
Compatible with HP and Dell Servers

RAM Capacity : 128GB
Type of RAM : DDR4
Encrypted For Data Protection
Compatible With HP Servers
24/7 Technical Support
90 Days Warranty
100% Tested and Verified
Free Remote Installation Help

16GB DDR3 RAM
Upgrade your Server performance
Suitable for All Dell & HP Servers
Intensive Multi-Tasking
Best Offer Price
90 Days Warranty
Free Remote Installation Support

RAM Capacity : 16GB
Type Of RAM : DDR4
Memory Speed: up to 4266 MT/s
Suitable for All Dell & HP Servers
Buy Back Guarantee
90 Days Warranty
Free Remote Installation Support
Fast and Safe Delivery

RAM Capacity : 16GB
Type Of RAM : DDR3
90 Days Warranty
24/7 Tech Support
100% Tested and Verified
Free Remote Installation Help
Free Delivery to Anywhere in India

RAM Capacity : 32GB
Type of RAM : DDR3
Suitable for Dell and HP Servers
Free Remote Installation Support
Free Shipping to Anywhere in India
100% Tested and Verified RAMs
24/7 Technical Support
Assured Warranty

RAM Capacity : 32GB
Type of RAM : DDR4
Compatible with Dell and HP Servers
Best Warranty
Free Shipping
24/7 Technical Assistance
Fully Tested and Verified
Free Remote Installation Help

RAM Capacity : 4GB
Type of RAM : DDR3
24/7 Tech Support
90 Days Warranty
100% Tested and Verified
Free Remote Installation Help
Fast and Safe Delivery

Suitable for All Dell & HP Servers
Intensive Multi-Tasking
Tested & Certified Memory
Ultra-Fast Data Processing
90 Days Warranty
Free Remote Installation Support
Shipping Charges based on location

Grade 'A' Quality
Upgrade Server Performance
Built for Dell, HP, IBM Servers
Fast Access to the Data
Buy-Back Option Available
24/7 Technical Support
90 Days Warranty
Free Remote Installation Support

RAM Capacity : 8GB
Type of RAM : DDR4
Memory Speed: Up to 2133 MT/s
Suitable for Dell & HP Servers
90 Days Warranty
Free Remote Installation Support
24/7 Technical Support
100% Tested and Verified

RAM Capacity : 8GB
Type of RAM : DDR4
Designed for Dell, HP, IBM Servers
Quick Access to the Data
Buy-Back Guarantee
24/7 Tech Support
Shipping Charges depends on location
Fast and Free Shipping Throughout India

Capacities: 8GB/16GB/32GB
Memory Type: DDR3 RAM
100% Tested and Verified
Free Remote Installation Support
Instant Shipping All Over India
24/7 Tech Support
90 Days Warranty

Part Number : 0F1G9D
RAM Capacity : 32GB
Type of RAM : DDR3
Free Shipping
Assured Warranty
24/7 Tech Support
100% Tested and Verified
Free Remote Installation Support
Compatible with Dell PowerEdge Servers

Part Number : P9RN2
Form Factor: RDIMM
Speed : 1333 MHZ
Warranty: 90 Days
Compatible With Dell PowerEdge Servers
Instant Shipping Across India
Free Installation Support
100% Tested and Verified
24/7 Tech Support

Upgrade Your Server Performance
Suitable for All Dell Servers
Easy Buy Back Option
24/7 Tech Support
90 Days Warranty
100% Tested and Verified
Quick and Safe Delivery
Free Remote Installation Support

DDR3 PC3-10600 memory module
Module Size: 8GB
Feature: DDR3 PC3-10600R
Registered • ECC • DDR3-1333
Free Shipping Throughout India
90 Days Warranty
24/7 Tech Support
100% Tested and Verified

Part Number : 726719-B21
Form Factor: RDIMM
Error Correction Code : ECC
Speed : 2133 MHz (PC4-17000)
Warranty: 90 Days
Free Remote Installation Support
100% Guaranteed Compatible
Instant Shipping

Part Number : 805349-B21
Form Factor : RDIMM
Error Correction Code : ECC
RAM Speed : 2400 MHz
Warranty : 90 Days
Free Installation Support
100% Guaranteed Compatible
Quick Shipping All Over India

Form Factor : 288-pin DIMM
Memory Size : 32GB
Memory Speed : 2400 MHz
Data Transfer Rate : 1GB/s
Warranty : 90 Days
24/7 Technical Support
Low Price Guarantee
Instant Shipping

Part Number : 728629-B21
Form Factor : RDIMM
RAM Capacity : 32GB
Memory Type : DDR4 SDRAM
Warranty: 90 Days
Free Installation Support
100% Genuine Server Memory
Instant Shipping All Over India

Part Number : 726722-B21
Form Factor : 288-pin LRDIMM

Memory Technology : DDR4 SDRAM

Speed : 2133MHz
Warranty : 90 Days
24/7 Tech Support
Instant Shipping
100% Guaranteed Compatible

Part Number : 805347-B21
Form Factor : 288-pin DIMM
Speed : 2400 MT/s

Memory Technology : DDR4 SDRAM

Warranty : 90 Days
24/7 Technical Support
100% Guaranteed Compatible
Free Shipping Anywhere in India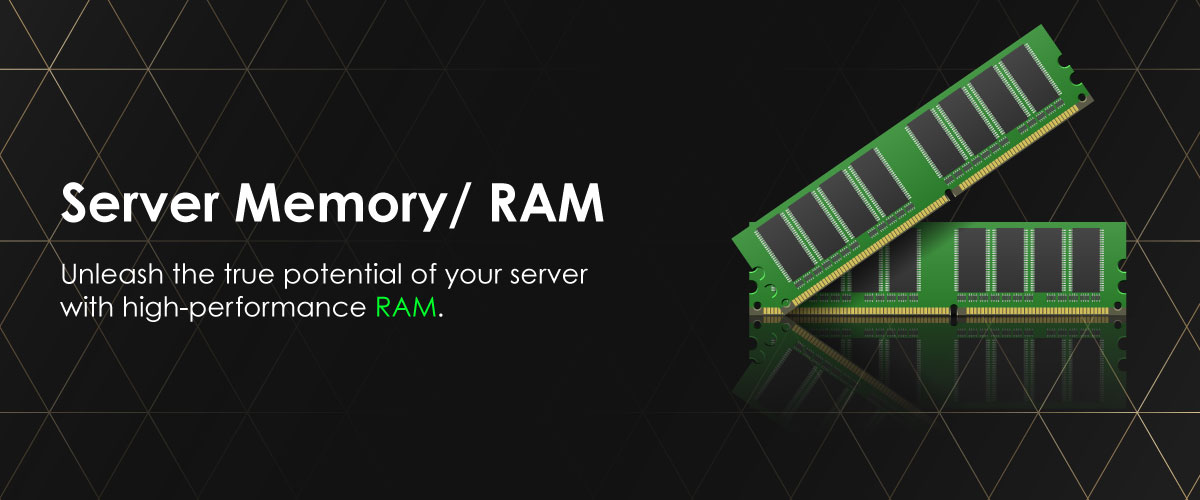 Buy Server Memory/ RAM Online India – Order DDR3, DDR4, PC3, PC4 RAM for DELL, HP, IBM Servers
Are you fed up with the slow performance of your server? Want to boost the productivity of your server in a limited budget. Upgrade your server memory with our high end RAMs to process huge data more effectively .No matter whether you are using a new or refurbished server, upgrading the memory capacity ensures that your server will cope with the high pressure workloads and also ensures maximum uptime . Run more virtual machines easily by increasing the memory. Select the memory required for your server from the wide range of DDR3 & DDR4 RAMs available at Server Basket. Upgrading the memory can help optimize the speed of your server and make it work as a brand-new Server. Order now online and avail huge discount on the actual price and also get free remote installation support. We only sell the server memories that are backed by warranty, instant shipping will be done to any location in India.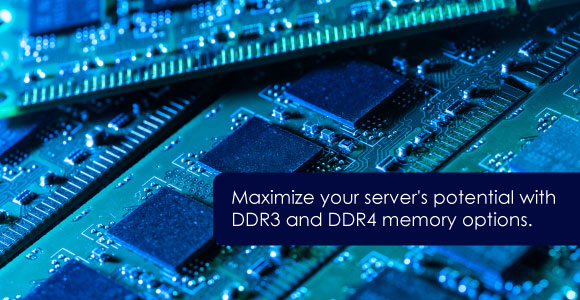 All Types of Server Memory Available
Looking for a memory upgrade to get the maximum performance from your existing server? Allow your system to multitask efficiently by upgrading its memory with one of our Grade A Quality Server RAMS. Server Basket offers a wide selection of server memory from various brands that are designed to give your server a new lease on life .We do have wide range of DDR3 and DDR4 memory modules with 8GB, 16GB, 32GB, 64GB, 128GB, 256GB configurations. From our store, you can buy Server Memory of all Configurations: Modules & Speed like 8500MB/s (DDR3-1066), 10600MB/s (DDR3-1333), 12800 MB/s(DDR3-1600), DDR4-2133, DDR4-2400, DDR4-2666 Etc., Rank: Single, Dual, Quad, Octal Rank based on the memory(DDR3/DDR4).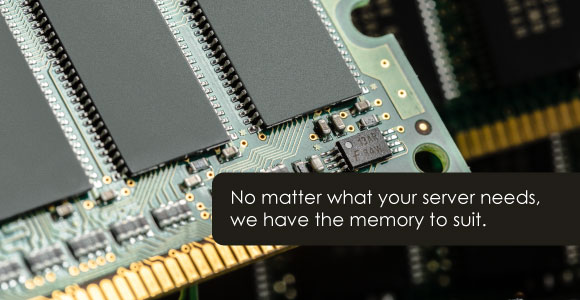 Suitable for Any Server
We have a collection of best performing RAMs that are compatible with Dell, HP, IBM, Supermicro, Cisco, or any other server brand. Check the huge list of Genuine OEM DDR3, DDR4 RAMs available at our store, and pick the best one that is compatible with your server like : HP DL160 Gen9, HP DL180 Gen9, HP DL360 Gen9, DL560 Gen9, ML110 Gen7, ML350 Gen9 Etc, Dell R510, Dell R610, Dell R710, Dell R440, Dell R540, Dell R640, Dell R740 Etc., IBM X3550 M3, X3550 M4, X3650 M3, X3650 M4 Server etc . So upgrade your server memory now and get the most out of it.
Lowest Price Guarantee
Do you think that server memory is expensive? Your assumption is wrong. Look at our prices on server RAMs, we always strive to offer our customers with the best-discounted price on server RAMS of all brands. You will end up investing very less amount for purchasing memory for your server when you shop from Server Basket. We guarantee that the prices we offer are the best and the lowest one compared to any other online vendors.
Tested & Certified RAMs
Choose from our 100% tested and certified server RAMs. All the memory modules sold through our website undergo a rigorous quality checking process and are backed by a genuine warranty. Purchase without worrying about quality issues as each and every RAM that we sell is inspected thoroughly for defects by our experienced team to ensure that you receive good quality RAM without any defects.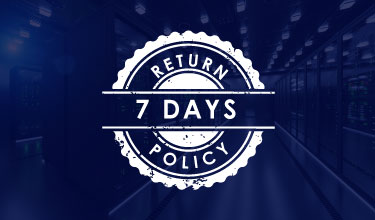 7 Days Return Policy
Is the RAM capacity that you have purchased is not sufficient for your present demand? Are you having compatibility issues with it? Need a memory module of another brand? If so, you return the ram for replacement or full refund within a period of 7 days from the date of purchase. Returns will be accepted only if the RAMs are returned in original condition without any physical damages.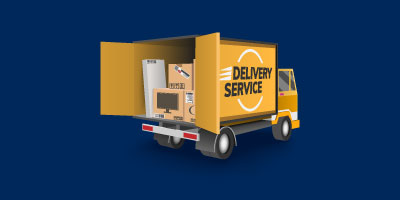 Quick Delivery in India
To satisfy the instant delivery demands of the customers, Server Basket offers lightning fast shipping services to the cities and remote regions in India. We make sure that the product is packed securely and shipped on the same day when your order is confirmed. Instant delivery option is available to Delhi, Kolkata, Noida, Mumbai, Chennai, Hyderabad, Bangalore, Ahmedabad, Pune, Nagpur, Jaipur, Coimbatore, Vizag, etc.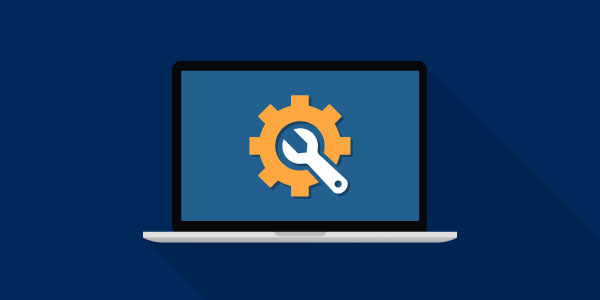 Free Remote Installation Support
We help you complete the memory installation quickly without coming across any issues by providing remote installation assistance. You don't need to pay anything extra to avail of this free installation support. Contact us soon when you are ready to deploy the memory on to the server, our support team will give the step by step instructions on the installation process.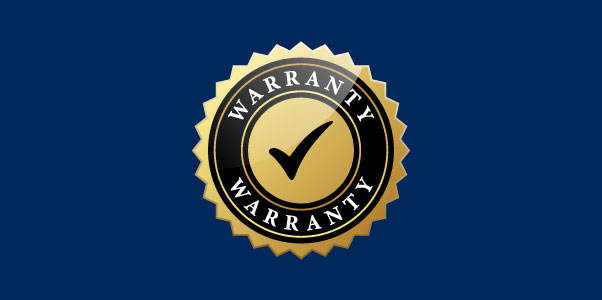 Best Warranty
All server memories that we supply are of A-Grade quality which allows us to back them with the best warranty in the industry. You get a one-year manufacturer warranty for the brand new RAMs and 90 days warranty on the refurbished memories. If the memory fails during the warranty period, we will provide you free memory replacement.