Dell PowerEdge R440 Rack Server
₹ 241,233.00 (-15%)
Customize Dell PowerEdge R440 Server
Intel Xeon Scalable Processor up to 24-cores
RAM: 1TB Max Memory
Storage: 76.8TB Max Storage Space
Dual Power Supply
3 Years Onsite Warranty
24/7 Live Support
Shipping Charges depend on location
Description
Dell
PowerEdge R440 Rack Server Price in India

List:
| Server Name | Specifications | Price | Buy Now |
| --- | --- | --- | --- |
| Dell PowerEdge R440 Server | Dell PowerEdge R440 1U Rack Server with Intel Xeon Silver 4208 (2.1 GHz/8 core/16 Vcores/11MB/85W)/ 16 DIMMS Slots / 1x 16GB RDIMM memory/Up to 8, 2.5" Hot Plug Hard Drives/1 x 1.2TB 10K RPM SAS 12Gbps 512n 2.5" Hot-plug Hard Drive/PERC H730P RAID Controller with2GB NV Cache/DVD+/-RW/ Dual Hot-plug 495W Power Supply/ iDRAC9,Enterprise/3YR Pro Support 4Hr and Mission Critical | Rs. 2,04,435/- | Buy Now |
Searching for compact design Server with high performance, Dell PowerEdge R440 Server would be the best choice. Latest generation compact Dell R440 1U Rackmount Server specifically designed for Mid-level SME's, startups, and small business, who need low storage with high performance, Scalability, automation and integrated security. Dell PowerEdge R440 1U Server offers flexibility, agility and efficiency needed for digital transformation for your business. Buy Dell PowerEdge R440 Server online at lowest price with 3 years onsite Warranty and deliver anywhere in India within 3 working days for metropolitan cities like Bangalore, Mumbai, Chennai, Delhi, Hyderabad, Pune etc. we will deliver within a day, check our Dell R440 Server price list and specifications and order soon.
Dell EMC R440 Server Supporting Processors List :
| SKU | Specifications | Offer Price | Buy Now |
| --- | --- | --- | --- |
| 338-BLTQ | Intel Xeon Bronze 3106 (1.70GHz, 8-core/11MB/85W) DDR4-2133 CK | Rs. 31,515/- | Buy Now |
| 338-BLTT | Intel Xeon Silver 4110 (2.1GHz/8-core/11MB/85W) DDR4-2400 CK | Rs. 50,633/- | Buy Now |
| 338-BSDG | Intel Xeon Silver 4210 (2.2GHz/10-core/13.75MB/85W) DDR4-2400, CK | Rs. 58,832/- | Buy Now |
| 338-BLTV | Intel Xeon Silver 4114 (2.2GHz/10-core/14MB/85W) DDR4-2400 CK | Rs. 71,610/- | Buy Now |
| 338-BLTW | Intel Xeon Silver 4116 (2.1GHz/12-core/16MB/85W) DDR4-2400 CK | Rs. 1,02,795/- | Buy Now |
| 338-BRVS | Intel Xeon Gold 5218 (2.3GHz/16-core/22MB/125W) DDR4-2666, CK | Rs. 1,29,150/- | Buy Now |
| 338-BLTZ | Intel Xeon Gold 5118 (2.3GHz/12-core/6.5MB/105W) DDR4-2400 CK | Rs. 1,30,515/- | Buy Now |
| 338-BLUB | Intel Xeon Gold 5120 (2.2GHz/14-core/19.25MB/105W) DDR4-2400 CK | Rs. 1,59,390/- | Buy Now |
| 338-BLNB | Intel Xeon Gold 6126 (2.6GHz/12-core/19.25MB/125W) DDR4-2666 | Rs. 1,82,490/- | Buy Now |
| 338-BRVL | Intel Xeon Gold 6230 (2.1GHz/20-core/27.5MB/125W) DDR4-2933, CK | Rs. 1,91,468/- | Buy Now |
Dell EMC PowerEdge R440 Server Supporting Memory List (RAM):
| SKU No | Description | Price | Buy Now |
| --- | --- | --- | --- |
| 370-ADOY | Dell 1x8GB 1Rx8 DDR4-2666 Reg memory | Rs. 7,350/- | Buy Now |
| 370-ADOR | Dell 1x16GB 2Rx8 DDR4-2666 Reg Memory | Rs. 10,500/- | Buy Now |
| 370-ADOT | Dell 1x32GB 2Rx4 DDR4-2666 Reg Memory | Rs. 21,000/- | Buy Now |
| 370-ADOX | Dell 1x64GB 4Rx4 DDR4-2666 Load-Reduced Memory | Rs. 42,000/- | Buy Now |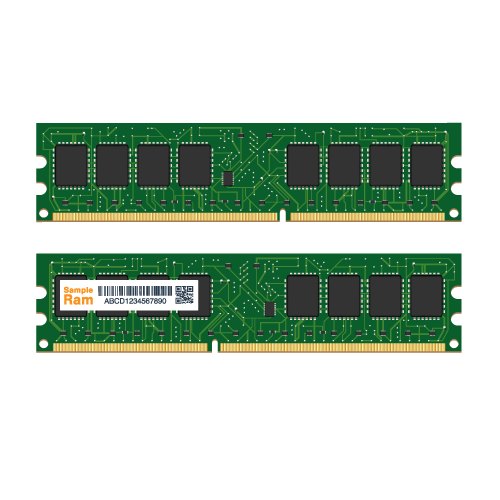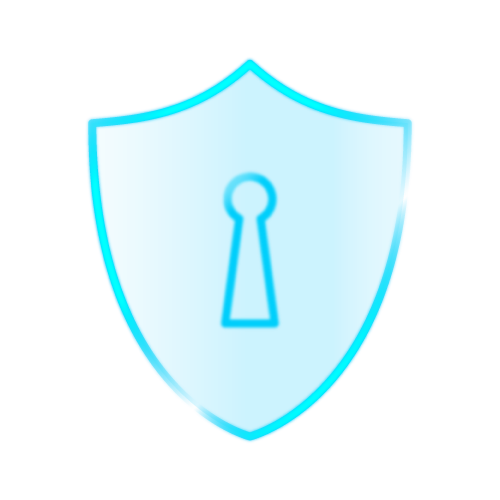 Dell EMC PowerEdge R440 Rack Server Supporting Hard Drive List (HDD):
| SKU No | Desciption | Price | Buy Now |
| --- | --- | --- | --- |
| 400-AUNQ | 600GB 10K RPM SAS 12Gbps 512n 2.5in Hot-plug Hard Drive, CK | Rs. 10,725/- | Buy Now |
| 400-ATJL | 1.2TB 10K RPM SAS 12Gbps 512n 2.5in Hot-plug Hard Drive, CK | Rs. 13,200/- | Buy Now |
| 400-ATJZ | 2TB 7.2K RPM SATA 6Gbps 512n 2.5in Hot-plug Hard Drive, CK | Rs. 19,058/- | Buy Now |
| 401-ABHQ | 2.4TB 10K RPM SAS 12Gbps 512e 2.5in Hot-plug Hard Drive, CK | Rs. 20,900/- | Buy Now |
| 400-AVHG | 2.4TB 10K RPM Self-Encrypting SAS 12Gbps 512e 2.5in Hot-plug Hard Drive, FIPS140, CK | Rs. 23,100/- | Buy Now |
Dell EMC PowerEdge R440 Rack Server Supporting Hard Drive List (SSD):
| SKU No | Desciption | Price | Buy Now |
| --- | --- | --- | --- |
| 400-BDPQ | 480GB SSD SATA Read Intensive 6Gbps 512e 2.5in Hot Plug S4510 Drive, 1 DWPD,876 TBW, CK | Rs. 17,050/- | Buy Now |
| 400-BDQU | 960GB SSD SATA Read Intensive 6Gbps 512e 2.5in Hot Plug S4510 Drive, 1 DWPD,1752 TBW, CK | Rs. 25,850/- | Buy Now |
| 400-BDQS | 1.92TB SSD SATA Read Intensive 6Gbps 512e 2.5in Hot Plug S4510 Drive, 1 DWPD,3504 TBW, CK | Rs. 46,750/- | Buy Now |
Specification
Additional information
| | |
| --- | --- |
| Brand | Dell |
| Server Type | 1U Rack |
| Processor | Intel Xeon Scalable Processor Family |
| No of Processors | 2 |
| Max RAM | 1TB |
| Max Storage | 56 TB |
| Drive Type | LFF (3.5), SFF (2.5) |
| Type of Storage | NVMe SSD, SAS HDD, SAS SSD, SATA HDD, SATA SSD |
| Power Supply | Dual |
| Warranty | 3 Years |