Second Hand Dell PowerEdge R530 Server
₹ 97,350.00 (-5%)
Form Factor : 2U Rack
Maximum Supported RAM : 384GB
Maximum Supported Storage : 96TB
Supported CPU : Intel Xeon E5-2600 v4 CPUs Family
Up to 1 Year Warranty
24/7 technical support
Instant Shipping across India
Shipping Charges depend on the location
Description
Dell PowerEdge R530 Server Price List in India
| SERVER PLANS | RAM | PROCESSOR | STORAGE | PRICE |
| --- | --- | --- | --- | --- |
| Dell PowerEdge R530 Server (Basic) | 64GB DDR3 (8 x 8GB) | 2 x Intel Xeon E5-2682 v4/ 16 Core, 32vCPU | 1.2TB SAS HDD (2 x 600GB) | Rs. 92,499.00 |
| Dell PowerEdge R530 Server (Standard) | 128GB DDR3 (16 x 8GB) | 2 x Intel Xeon E5-2682 v4/ 16 Core, 32vCPU | 2.7TB SAS HDD (3 x 900GB) | Rs. 102,599.00 |
| Dell PowerEdge R530 Server (Reliable) | 256GB DDR3 (16 x 16GB) | 2 x Intel Xeon E5-2682 v4/ 16 Core, 32vCPU | 960GB SATA SSD (2 x 480GB) | Rs. 122,899.00 |
| Dell PowerEdge R530 Server (Powerful) | 512GB DDR3 (16 x 32GB) | 2 x Intel Xeon E5-2682 v4/ 16 Core, 32vCPU | 1.92TB SATA SSD (2 x 960GB) | Rs. 176,599.00 |
We sale 100% Refurbished Dell PowerEdge R530 Server available at the lowest price and discount in India. Market survey and customer review prove that we are the best server dealer for our top services compared with any other dealers on the market. So why wait to grab the deal now? Hurry!
This is true that the budget can pull down the momentum of your company if you are on a new project to start, and few savings matter a lot for you. If you are searching for a Refurbished server who is affordable for any sized businesses, then we have an offer/sale price.
Power Packed Performance
Enjoy stellar performance and get good outputs with any type of business-critical application through the Dell PowerEdge R530 rack server. The system is compatible either with one or two Intel Xeon E5-2600 v3 or E5-2600 v4 processors including Intel Xeon E5-2699 v3, E5-2698 v3, E5 2697v3, E5-2695 v3, E5-2690 v3 Processors. Boost results across a wide range of workloads with these processors which can deliver up to 22 cores per processor. The Refurbished Dell PowerEdge R530 is a preferred platform for dedicated development or as a backup server.
Storage Scalability
The Refurbished Dell PowerEdge R530 offers great storage expansion capabilities. Depending upon the requirement, you can choose from either 3.5" or 2.5" SATA, SAS, Near-Line SAS HDDs, or SSDs. Maximum storage of 96TB can be obtained by using 6TB 3.5" SAS or SATA hard drives and it supports DDR4 memory up to 2133MT/S RAM. As the Refurbished Dell R530 server is highly scalable. It can easily adapt to changing workload conditions.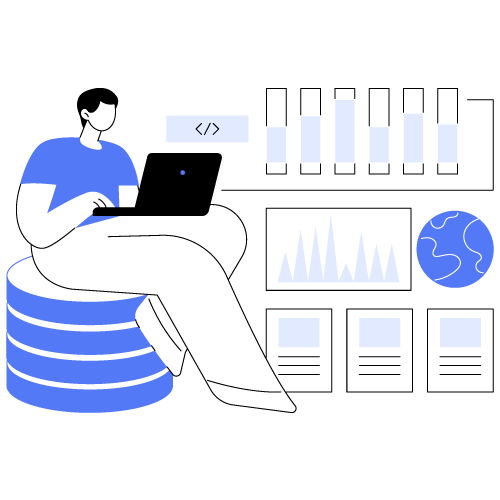 Cost Savings
If we say that buying a refurbished, second-hand Dell PowerEdge R530 server will cost saving for your company we never say to believe us but we refer all our new customers to see the review of our existing customers then you shall be able to find out how much you can save for your company.
Authorized Dealer
We are one of the most trusted Dell used, refurbished, second-hand, old authorized dealers, and suppliers in India. We stand alone for our genuineness and honesty. We are successfully serving the industry for a long time just because of our positive commitment and your reliability to us.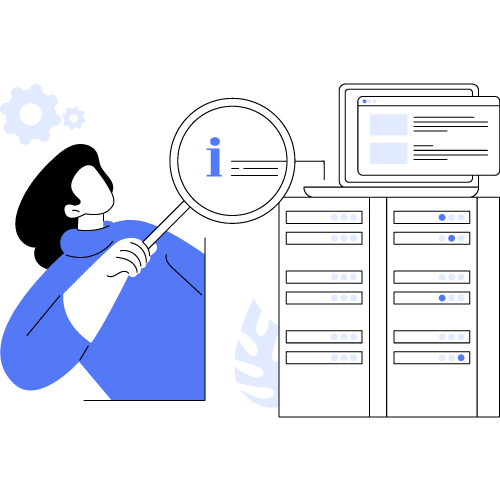 Advanced Application Support
Our servers are enhanced with next-generation technology by our expert engineers. We do 24/7/365 research to explore advanced technology for any application support. All the servers are error-free and updated for high-quality performance.
High Server Success Rate
We at no time look back since we have started. We never compromise on quality so our success story lies within customer satisfaction. High server success rate keeps our company always at the top.
Up To 1 Year Warranty
We provide up to 1 Year Warranty for the Refurbished, second-hand Dell PowerEdge R530 server. During this period, Our technical team strives to resolve any issues and if there is a hardware failure, then we replace it for free.
24/7 Live Tech Assistance
We have a Dedicated team that who provides quick and helpful round the clock tech support that is there to resolve any technical issues that you might encounter. Contact us via live chat, phone call or email in case if you face any unexpected errors with your Dell PowerEdge R530 server.
Fast Shipping
We ensure for fast delivery of the ordered Refurbished-Dell-Power-Edge-R530 server server to every part of India especially in metropolitan Cities like Delhi, Mumbai, Chennai, Hyderabad, Chandigarh, Pune, Nagpur, Lucknow etc within the 2-3 working days at the time of purchase and send acknowledgment after delivery in the form of email or message.
Specification
Additional information
| | |
| --- | --- |
| Brand | Dell |
| Server Type | 2U Rack |
| No of Processors | 2 |
| Processor | Intel Xeon E5-2600V4 |
| Supported Processors Includes | Intel Xeon E5-2698 V4, E5-2695 v4, E5-2680 v4, E5-2660 v4 Processors |
| Supported Graphics(Video) Card | Matrox MGA G200 |
| Memory Slots | 12 DIMM slots |
| Supported RAM | 4GB/8GB/16GB/32GB DDR4 |
| Max RAM | 384 GB |
| Hard Drive Bays | 8 LFF |
| Hard Drive Options | Hard Disk Drive(HDD), Solid State Drive(SSD) Drives |
| Supported HDD Drives | 3.5" SAS/SATA HDD, Nearline SAS |
| Supported SSD Drives(Options) | 2.5: SAS/SATA SSD Drives |
| Max Storage | 96 TB |
| PCI Slots | 5 |
| RAID Controllers | RAID 0, RAID 1, RAID 10, RAID 5 |
| Internal Raid Controllers | PERC S130, PERC H330, PERC H730, PERC H730P |
| External Raid Controllers | PERC H830 |
| Power Consumption | 495W, 750W, 1100W |