Form Factor: 1U Rack
No Processor Sockets: 2
Power Supply: 502W, 717W
Max Supported Memory: 768GB DDR3
Max Supported Storage: 32TB HDD
Supported Processor : Intel Xeon E5-2600v2, E5-2600 Series
Lowest Price Guarantee
Up to 1 Year Warranty
24/7 Chat Support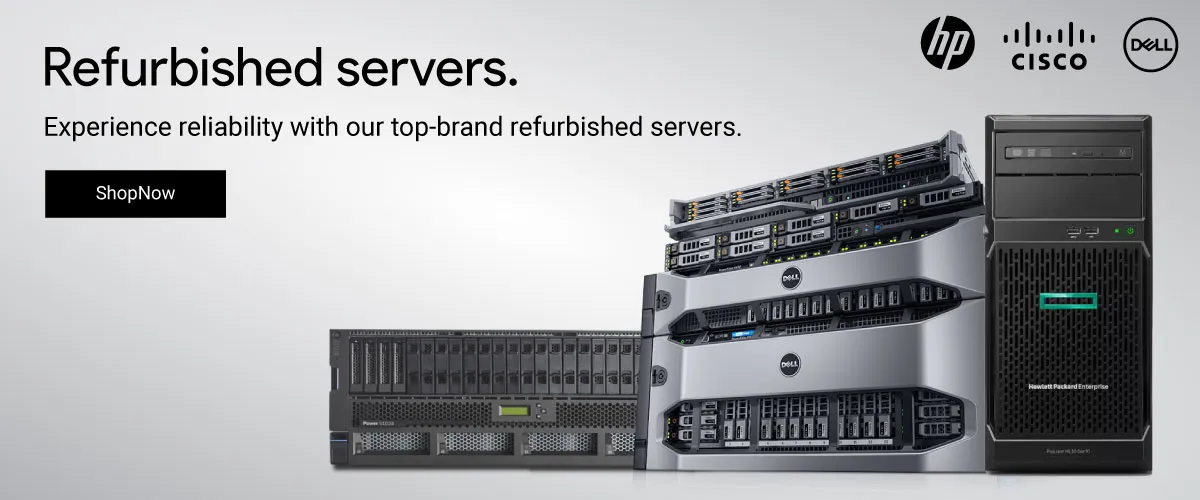 Used / Refurbished Servers of Top Brands: Dell, HP, IBM, Cisco Rack, Tower Servers in India
Huawei Refurbished Servers Price List in India
Dell Refurbished Servers Price List in India
HP Refurbished Servers Price List in India
Cisco Refurbished Servers Price List in India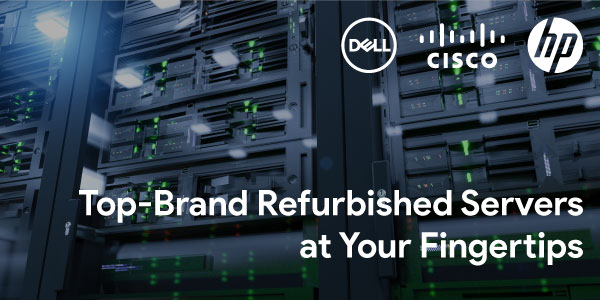 All Brands Refurbished Servers Available
Looking for a trusted store that offers servers of all leading brands? Then have a look at our wide range of refurbished/used servers. Choose from top brands such as Dell, HP, IBM, Cisco, Fujitsu, and others at the very lowest price. Let us know your application, preferred brand, and form factor Rack, Tower, Blade servers, and we suggest you the refurbished server that would contribute to increasing your business efficiency.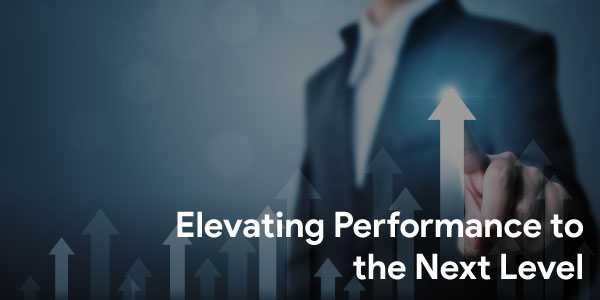 Best in Performance
Fulfill your versatile performance needs with the customized top-quality refurbished servers. The servers are re-engineered with the powerful processors that come embedded with the latest technologies that contribute to enhancing the overall server performance. The branded refurbished or Used servers also come with the best storage drives that provide ample room for storing your heavy databases.
Purchase at Fraction of MRP
The refurbished servers that we sell not only come with huge performance benefits but also have a lower price tag. The servers are highly efficient and embedded with good management features. When purchased from the other store, it comes at a fraction of the price of the new server. Then what makes us different? We offer additional discounts like no other retailers, and you also receive great service benefits.
Free Quotation and Demo
We understand your concern and confusion about buying a refurbished server online in India, and so our representatives would provide you the server demo. Our executives would understand your requirements and application details and accordingly provide you the right server and required configuration. Depending on the configuration you need, we would offer you a free quotation.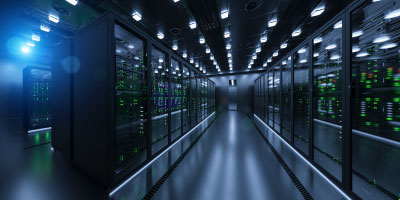 Rigorously Tested and Certified Servers
We understand the complexities faced by a business when a server fails. And so, ensure that all the refurbished servers go through the strict refurbishment process. In this process, the server is wiped clean with software, then tested on different parameters. If needed, the hardware components are replaced. The low-cost refurbished server then undergoes strict quality checks where it is approved and certified.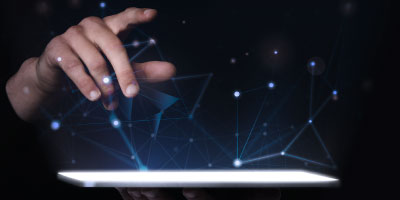 Custom Configure to Your Needs
We are the only retailers who offer the option of customizing servers, depending on your current business needs. Based on all your inputs, business, and application requirement, we customize the server with the best processors, Server RAM, and storage drive. The refurbished servers we offer can be upgraded depending on your future business needs.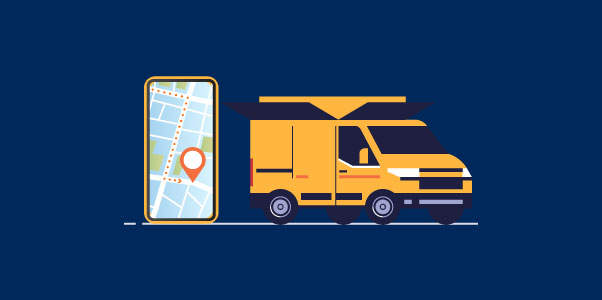 Instant Shipping throughout India
Whether your company is in some metro city like Delhi, Bangalore, Chennai, Ahmedabad, Kolkata, Pune, Mumbai, Lucknow, Noida, Jaipur, Coimbatore, Vizag, Gurgaon or some villages in Jharkhand, Bihar, Arunachal Pradesh, or any other place in India, we have a strict window span of delivering the servers securely within 2-3 business days.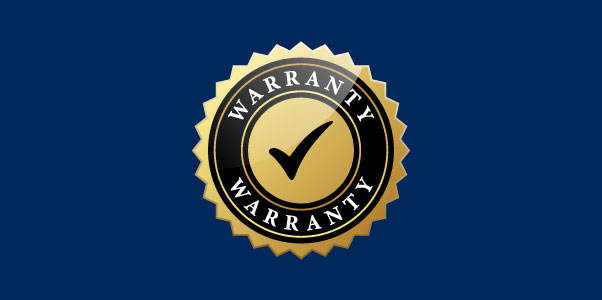 Trusted 1 Year Warranty
Yes, the refurbished servers of all the brands come with an assured warranty of complete 1 year. Our refurbished servers are free from defects and come with a higher performance guarantee. In case you experience any low-performance issue or any failure with any spare part within one year and barebones within 90 days from the purchased date, we would provide you either free repairs or product replacement.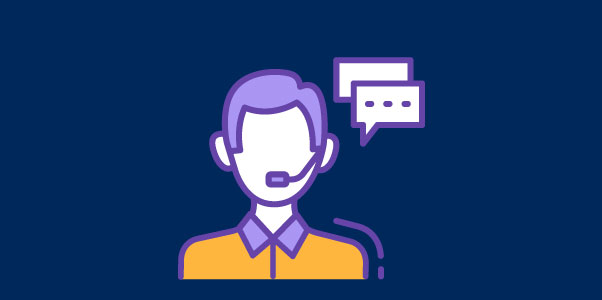 Anytime Tech Support
Server Basket is powered with the best and expert technical staff. Any issue raised would be resolved within a few hours of your enquiry. Our technical team is well-versed with all the aspects of different brand servers. They will guide you and make sure that your server issues are fixed within less time. We strive hard so that you receive 100% server uptime.
Frequently Asked Questions (FAQ's)
What benefits can I get from buying a used server?
A used or refurbished server upon complete refurbishment, can work and perform just like a new server. Its genuine spares are easily available from manufacturers. The best part is affordability, a used server comes at a much lower price than a new server but brings similar technology and performance with it.
Is an upgrade option available for these servers? What process do you follow?
The used server is refurbished under strict conditions and expert care. The server can be upgraded as per your business requirements and application needs. Components such as processor, server RAM and storage drive are customized and embedded with the latest software technologies installed under the guidance of our experienced team.
What assurance will I receive from you about refurbishment of the server?
You get your refurbished server only after it has been completely tested and certified for high quality and performance. Besides, we replace any faulty component with the latest one available. You also get a server demo and product replacement in case of performance issues or product failure within 90 days from the purchased date.
Are there any disadvantages of used IT equipment?
Any used IT server can show signs of decreased performance, reduced speed, poor security or outdated software. However, Server Basket's refurbishment process restores the used server to its full capacity with updated software features and customized RAM, processor and enhanced security features as per your business requirements.
What is the warranty period you offer on refurbished servers?
Server Basket offers 90 days to 1-year warranty on parts and labor services based on configuration. A 30-day replacement period is provided from the date of purchase at Server Basket. Labour warranty only extends to general technical help, requests of product serial numbers, phone support but doesn't include repair or replacement.
Do I receive an invoice for my order?
Yes, you will receive an invoice for your order containing all details of the purchase. The product serial number and the copy of the original invoice will be shipped along with your server. This invoice is needed for any future upgrades, or even replacement or repairs.
What should I do if I receive a damaged or wrong product?
You can replace it within 30 days from the issued invoice date. You will get the product serial number either mentioned on invoice or in print on the outer package of the product. We ensure you get your damaged or wrong product replaced at the earliest possible.
Do you offer technical support for refurbished servers? Whom can I contact?
Technical support is offered by Server Basket's experienced technical staff that is available 24×7 throughout the year to assist you. You can contact Server Basket through the official website that contains email, phone and WhatsApp details for you to connect. A live support chat is also available to meet your requests.