Dell PowerEdge R810 Server
₹ 79,000.00 (-34%)
DIMM Slots: 32
CPU Sockets : 4
Max Supported Memory : Up to 1TB
Max Supported Storage : Up to 6TB
Processor : Intel Xeon 6500, 7500 Series
Free Remote Installation Support
Free Delivery Anywhere in India
24/7 Chat and Call Support
Up to 1-Year Warranty
Worldwide Shipping
Buyback Option Available
Test Remotely Before Buying
Use "SB5" Coupon for Additional Discount
Configure Now
Description
Grade 'A' Quality Dell PowerEdge R810 Rack Server at the Lowest Price with Up to a 1-Year Warranty
Looking for a server that can make your IT Operations easier? Then look no further than the affordable Dell PowerEdge R810 rack server. The server is built for the utmost reliability, greater availability, and serviceability. Compatible with the latest technologies, best processors, and excellent memory capacity, the server never fails to deliver outstanding performance. This is the 11th generation server that is designed to make the user experience flexible, easier, and saves a lot of your time and money. The Grade 'A' quality Dell PowerEdge Rack server comes at a fraction of the cost when compared to other servers. Buy Dell PowerEdge R810 from Server Basket to get additional discounts and various service benefits such as installation support, free tech support, 1 year warranty assurance, and instant delivery all over India.
Dell PowerEdge R810 Server Pricing List
| Server Plans | RAM | Processor | Storage | Price |
| --- | --- | --- | --- | --- |
| Dell PowerEdge R810 Server (Basic) | 32GB DDR3 (4 x 8GB) | 4 x Intel Xeon E7-4807 / 24 Cores, 48vCPU | 600GB SAS HDD (2 x 300GB) | |
| Dell PowerEdge R810 Server (Standard) | 64GB DDR3 (8 x 8GB) | 4 x Intel Xeon E7-4870 / 40 Cores, 80vCPU | 1.8TB SAS HDD (2 x 900GB) | |
| Dell PowerEdge R810 Server (Reliable) | 128GB DDR3 (8 x 16GB) | 4 x Intel Xeon E7-4870 / 40 Cores, 80vCPU | 600GB SAS HDD (2 x 300GB) / 3.6TB SAS HDD (3 x 1.2TB) | |
| Dell PowerEdge R810 Server (Powerful) | 256GB DDR3 (8 x 32GB) | 4 x Intel Xeon E7-4870 / 40 Cores, 80vCPU | 1.8TB SAS HDD (2 x 900GB) | |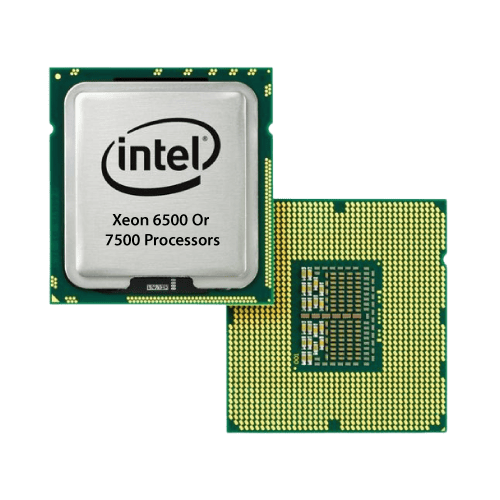 Powered by Xeon 6500 or 7500 Processors
Do you need a server with huge processing power? Then Dell PowerEdge r810 Server is the ideal option for you. This server is engineered with Intel E7510 chipset that supports either up to four Intel Xeon 6500 or 7500 processors. A single processor comes with 8 cores, which means with four processors, you can connect up to 64 virtual machines in the R810 server. This allows you to create a planned, virtualized environment. 
Useful in Highly Virtualized Environments
Dell PowerEdge R810 is known to be an excellent choice for supporting business applications such as highly virtualized and database applications. The reason being, it features up to 4 processors, 32 memory modules, and huge storage space. The affordable Dell PowerEdge R810 server provides plenty of room for your future business growth.
Grade 'A' Quality Certified Server
The servers undergo various testing processes and are tested on various parameters. The Dell PowerEdge R810 servers are tested thoroughly as per the standard guidelines. The low-cost servers we sell have gone through various quality checks and were then approved and certified as Grade 'A' quality servers. 
Multiple Storage Options Available
The low-cost, highly efficient R810 rack server provides a maximum internal storage capacity of up to 6TB. You can use up to six 2.5" hot-plug hard drives of SATA SSD, SAS, or nearline SAS interface or you can use varied solid-state storage cards such as Fusion-io 160GB ioDrive, Fusion-io 640GB ioDrive, etc.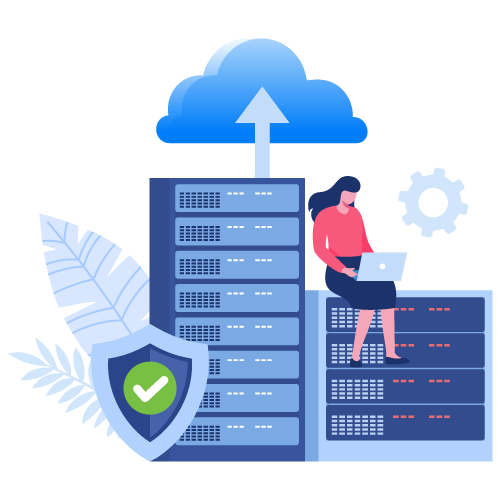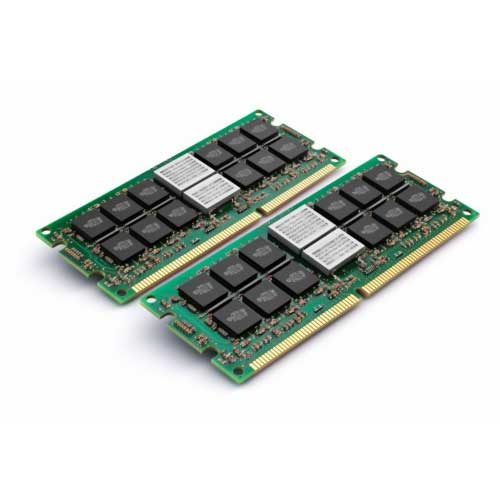 Outstanding Memory Capacity
With a total of 32 DIMM slots, if loaded with 32 GB memory modules, the server Dell PowerEdge R810 offers a memory capacity of up to 1TB. This allows you to run multi-threaded applications with ease. You can use any memory module of your choice, such as 1GB/2GB/4GB/8GB/16GB/32GB, depending on your application and budget needs. 
Best Suite of Management Tools
Remote management becomes an easier task with the Dell PowerEdge R810 rack server as it comes embedded with a tool such as iDRAC6 Express. The server has the best system management tools like Dell OpenManage, BMC, IPMI 2.0 compliant, unified server configurator, and Lifecycle Controller enabled through iDRAC6 express. 
Choose Your Own Configuration
The affordable Dell PowerEdge R810 rack server is compatible with a range of operating systems, processor configuration, memory modules, and storage drives. You can either select one of the given configurations or let us know your current business requirement and budget so that we would offer you the best-configured server.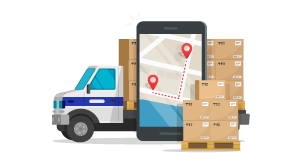 Instant and Safe Delivery in India
Our servers go through multilevel packing before handing it over to our logistics partners. We are associated with the best shipping companies, who allow us to deliver the servers within 2-3 business days. No matter, even if you are located in Jharkhand, Delhi, Mumbai, Hyderabad or some small village, we will deliver your server within the time specified on the purchase order without worrying about the quality.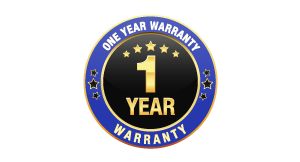 1 Year Warranty
To give you assurance of the server quality, we offer Dell PowerEdge R810 rack server with a warranty period of 1 year for all the spares and 90 days for barebones. Which means the server is free from any defects and hardware issues. For any reason, if you face any issue with the server, then we assure you to offer either free repairs or instant product replacement.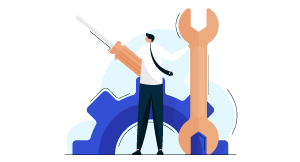 Free Installation Support
We believe in giving our customers the best support and satisfaction. Worry no more about the installation as we are providing installation assistance at free of cost. We have the team of best and expert hardware engineers who would install the Dell PowerEdge R810 server perfectly by following proper instructions.
Specification
Additional information
| | |
| --- | --- |
| Brand | Dell |
| Form Factor | 2U Rack |
| Processors | Intel Xeon 6500 and 7500 series |
| No of Processors | 2 or 4 |
| Max RAM | 1TB |
| Memory Slots | 32 DIMMs |
| Max Storage | 6 TB |
| Hard Drive Bays | Up to six hot-plug 2.5" SATA SSD, SAS, nearline SAS, or SATA drives |
| PCIe Slots | 6 PCIe slots |
| Internal RAID Controllers | PERC H200, PERC H700 |
| External RAID Controllers | PERC H800, PERC 6/E |
| Remote Management | iDRAC6 Express |
| Power Supply | Dual |
| Power Consumption | 1100W |