Intel Xeon 8 Core Processors
Intel Xeon E5-2630 v3 Processors
Number of cores: 8 Cores
Number of Threads: 16 Cores
Support for Dell & HP servers
Operating Frequency: 2.40 GHz
Turbo Boost Performance
Supports Advanced Technologies
90 Days Warranty
Low Price Guarantee
Shipping Charges Depends on Location
Exclusive of Taxes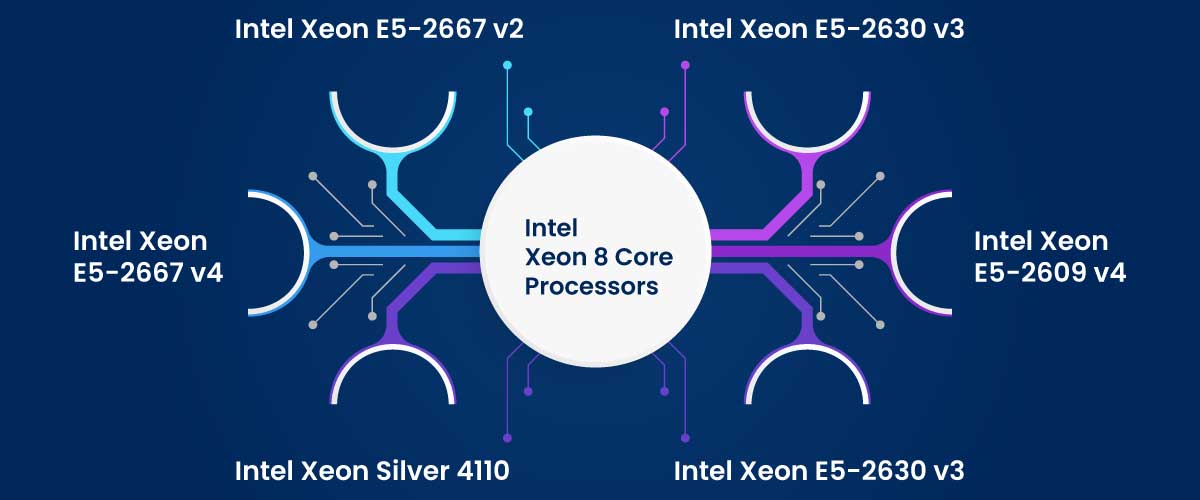 Buy Intel Xeon 8 Core Processors At Affordable Price in India From Server Basket
Increase your ROI while enhancing the efficiency of your server by using Intel Xeon 8 core processors. With 8 core processors, you get the flexibility to stretch the capacity of your server in terms of power, performance, and innovation. Process your mission-critical business applications effortlessly as these processors come with 8 core count, 16 threads, higher frequency, substantial memory space, and higher memory bandwidth.
The memory space of Intel Xeon 8 core processors allows you to run multiple heavy applications with ease without any frustrating delay. Built on 32nm technology and Sandy Bridge-EP microarchitecture this processor comes with an array of features. Hurry today, to buy Intel Xeon octa core processors from Server Basket at a very lowest market price. Also, the processors come with a lot of additional benefits like free Remote Installation support and Swift Shipping services. Buying an 8 core processor from Server Basket also gives you an additional benefit of up to 1-year warranty.
Intel Xeon 8 Core Processors Price In India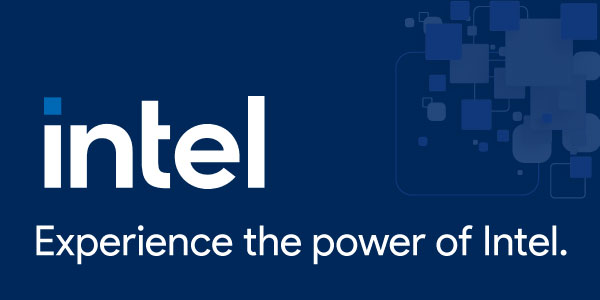 All Intel 8 Core Xeon Processors Available
Looking for the best processors that can enhance your old server performance? Then rely on Server Basket as we have all the 8 core Xeon processors available as per different application needs. Available in three types, one is higher power processors such as E5-2658, E5-2660, E5-2670, E5-2687, etc. and low power processors like E5-2648, E5-2650, etc. And Some of the Popular 8 Core Server Processors with Regular Power include Intel® Xeon® Processor E5-2609 v4, E5-1680 v4, E5-1660 v4, E5-2667 v3, E5-2640 v3, E5-2630 v3, E5-2630L v3, E5-1680 v3, E5-1660 v3, E7-4820 v2, E5-4627 v2, E5-4620 v2, E5-4610 v2, E5-2687W v2, E5-2667 v2, E5-2650 v2, E5-2640 v2, E5-2450 v2, E5-2440 v2, W-2145 Processor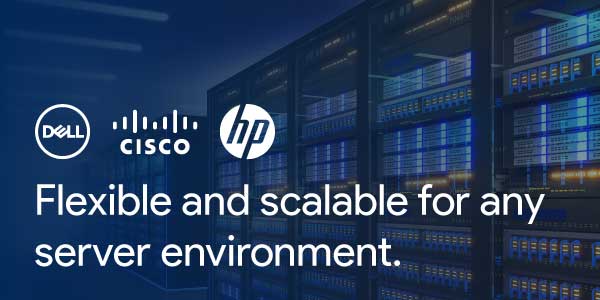 Compatible with Dell, HP and Cisco Servers
The Intel Xeon 8 core processors can help power an array of servers that includes HP, Dell, and SuperMicro. Receive 15 time more performance from this processor compared to a single core processor. The processor engineers your server in such a way that your business delivers great results from every watt, every IT-man hour, and every clock cycle. Popular 8 core processor servers are HP Z8 Gen4, Z840, Z640 Workstation, HP DL380 Gen9, DL360 Gen9, HP DL580 Gen9, HP DL560 Gen9, HP DL380 Gen10, DL360 Gen10, DL160 Gen10, DL180 Gen10 in HP Brand Servers, Dell T630, R430, R530, R630, R730, R730xd, R930, Dell R440, R540, R640, R740, R740xd, Dell T7810, T7910, T7920, T5810, Dell FC430, Dell FC830 in Dell Brand Servers etc
Upgrade Your Existing Server Power
Is your old server not giving you enough performance and power to run even your daily business activities efficiently? Then its time to change the server with most advanced microarchitecture-based processors. Get the power to intelligently adjust your server performance with Intel Xeon 8 core processors.
Suitable for Educational Firms, Startups & SMEs
Get Intel Xeon 8 core processors from Server Basket And Install it on your System to transform the economics of your server output. The affordable processor comes with perfectly engineered specifications that are ideal for startups, educational firms and SMEs.
Best New & Refurbished Price
Fulfill your unmatched business capabilities with the most economical new and refurbished Intel Xeon 8 core processors. Server Basket is the only online retailer that offers refurbished as well as new processors at such a discounted price. Don't believe us, compare our prices and services with other websites. We guarantee you would buy from us only.
Low-Cost CPU Add-ons
In order to receive optimal performance from your servers, it is recommended to buy CPU Add-ons with Intel Xeon 8 core processors. The CPU Add-ons are from branded companies but comes at a very discounted price. The affordable Processor Add-ons we sell are Cooling Fans, heat sinks, cooling paste, etc.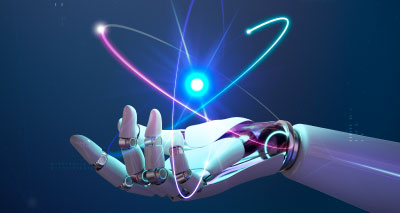 Advanced Technologies Supported
Intel Xeon 8 Core Processors comes with an array of technologies that include Intel Turbo Boost, Intel vPro Platform Eligibility, Intel Hyper-Threading, Intel Virtualization (VT-x), Thermal monitoring, Enhanced Intel SpeedStep and so on.  It also comes with the best security features like Intel AES New Instructions, Intel Trusted Execution Technology and Execute Disable Bit. These advanced technologies ensure optimal performance from Servers with better security.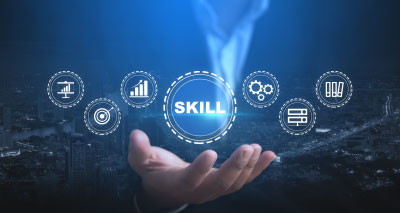 Ability to Handle Entry Level Workload
Intel Xeon 8 core processors come with a minimum 1.70 GHz base frequency and can reach up to 3.70 GHz base frequency, minimum 11MB cache and maximum 25 MB SmartCache, 8 GT/s bus speed, and average power consumption of up to 110 W with maximum power consumption is not more than 150 W. The maximum RAM space these processors offer is up to 384 GB, with a memory bandwidth of up to 51.2 GB/s that allows you to run any mid-level applications effortlessly. These processors with so much embedded features are ideal for handling entry-level workloads with ease.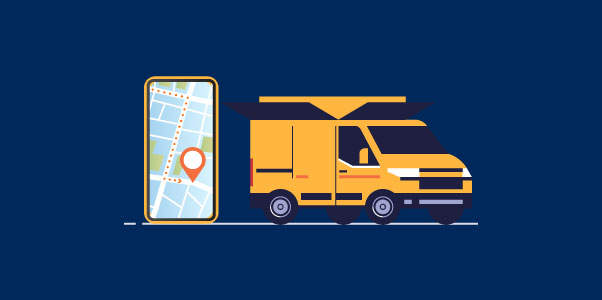 Quick Delivery All Over India
We have our own last-mile logistics arms in India, through which we are able to deliver the products to the end user as fast as possible. The products go through various layers of packaging, and so you get the product delivered without even a scratch. No matter where you are located in India like Chandigarh, Bangalore, Pune, Mumbai, Chennai, Hyderabad, Viskhapatnam, Kolkata, Delhi, Noida etc, we make sure that your product is delivered with 2-3 business days.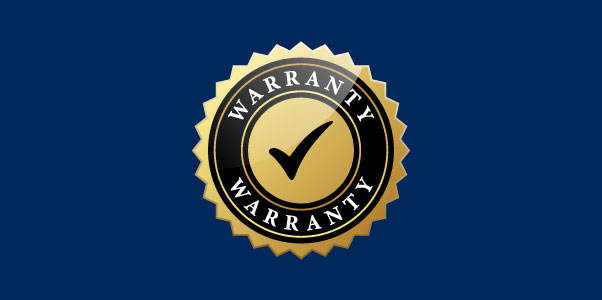 Best in Class Warranty
We sell only genuine Intel 8 core CPU. The new processors that we sell come with a complete 1-year manufacturer warranty. While the refurbished processors come with complete 90 days seller warranty. The new and refurbished processors are covered with warranty means it's free from any defects. But still, if you face any issue, we would offer you an instant replacement of the product.
Intel Xeon 8 Core CPUs Price List
| Processors Family | Processor Models | Cores | Price |
| --- | --- | --- | --- |
| E5-1400 V3 Family | Intel Xeon E5-1428L v3 | 8 Cores | Rs. 7,499/- |
| E5-1600 V3 Family | Intel Xeon E5-1680 v3 | 8 Cores | Rs. 6,499/- |
| E5-1600 V4 Family | Intel Xeon E5-1630 v4, E5-1660 v4, E5-1680 v4 | 8 Cores | Rs. 6,499/- |
| E5-2400 V2 Family | Intel Xeon E5-2428L v2, E5-2440 v2, E5-2450 v2 | 8 Cores | Rs. 3,999/- |
| E5-2400 V3 Family | Intel Xeon E5-2428L v3, E5-2618L v3, E5-2630L v3, E5-2667 v3 | 8 Cores | Rs. 6,499/- |
| E5 2600 v2 Family | Intel Xeon E5-2650 v2, E5-2687W v2, E5-2640 v2, E5-2628L v2 | 8 Cores | Rs. 3,999/- |
| E5-2600 V4 Family | Intel Xeon E5-2608L v4 | 8 Cores | Rs. 6,499/- |
| E5-4600 V2 Family | Intel Xeon E5-4620 v2, E5-4627 v2, E5-4610 v2 | 8 Cores | Rs. 3,999/- |
| E5-4600 V4 Family | Intel Xeon E5-4655 v4 | 8 Cores | Rs. 6,499/- |