HPE ProLiant DL380 Gen9 Server
₹ 130,390.00 (-23%)
Form Factor : 2U RacK
Memory Slots : 24
Max Supported RAM: Up to 3TB
Max Supported Storage : Up to 397.8TB
Supported CPUs : Intel Xeon E5-2600 v3 & v4 Series
Best Choice for Small to Large Businesses
Recommended Online Store for Genuine Servers
Lowest Price Guarantee
Best Seller Warranty
Description
HPE ProLiant DL380 Gen9 Rack Server Price List:
| Server Plans | RAM | Processor | Storage | Price |
| --- | --- | --- | --- | --- |
| HP ProLiant DL380 G9 Server (Basic) | 64GB DDR4 (4 x 16GB) | 2 x Intel Xeon E5-2680 v3/ 24 Core/ 48vCPu | 600GB SAS HDD (2 x 300GB) | |
| HP ProLiant DL380 G9 Server (Standard) | 128GB DDR4 (4 x 32GB) | 2 x Intel Xeon E5-2673 v3 (12 Core, 24vCPU) | 1.2TB SAS HDD (2 x 600GB) | |
| HP ProLiant DL380 G9 Server (Reliable) | 256GB DDR4 (8 x 32GB) | 2 x Intel Xeon E5-2696 v4 (22 Core, 44vCPU) | 1.2TB SAS HDD (2 x 600GB) | |
| HP ProLiant DL380 G9 Server (Powerful) | 384GB DDR4 (12 x 32GB) | 2 x Intel Xeon E5-2696 v4 (22 Core, 44vCPU) | 1.2TB SAS HDD (2 x 600GB) | |
HP ProLiant DL380 Gen9 Server (859082-375) supports clients with an intensified hardware support for the computer system which boosts the overall performance. We have an exclusive online portal of HP DL380 Gen9 Rack server sale that is opt for small business to large business. We provide you the HP server with affordable price and quick delivery for any places the order is received from. HP ProLiant DL380 Gen9 server's promises about key aspects like performance and expandability of the product in sale. Product deploys the data center standards with Intel Xeon E5-2600 V4 series processor support and 8 SFF drives.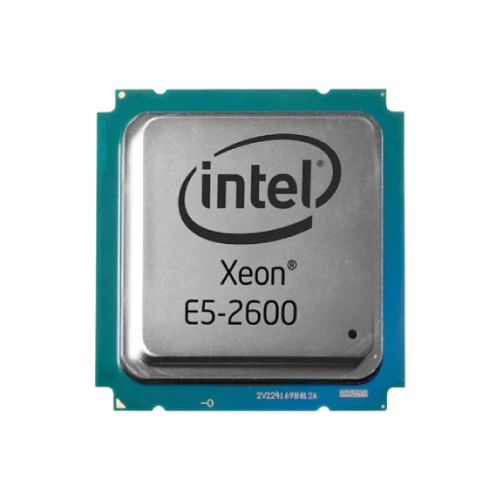 Powered By Intel Xeon E5-2600 V3 & V4 Processors
HPE DL380 Generation 9 Server with Intel Xeon E5-2600 v3 & v4 CPU supports the smart memory of 24 DIMM Slots with 8 SFF SATA/SAS/SSD drive capacity, well-organized interfaces with respective connectivity. And Some of the Supported Processors for HP DL380 Gen9 include Intel Xeon E5-2695 v3, E5-2687W v3, E5-2683 v3, E5-2680 v3, E5-2690 v4, E5-2680 v4, E5-2660 v4, E5-2650 v4 Processors, etc HPE ProLiant DL380 Gen9 server assures in perspective of latest technology. This particular HP DL380 model comprises hardware or software aspects that enhance its technical specs compared to previous versions, it also deploys the data center standards.
Experience Higher Performance With HP ProLiant DL380 Gen9
With upto 3 TB of DDR4 Memory, HP DL380 Gen9 Server gives more Virtual Space to Run Multiple Tasks without any drop in Functioning. This Way, HP DL380 Server boosts Efficiency & Productivity while working the Business Applications. Upgrade to HP DL380 Gen9 Server now and Get Experience Higher Performance. For any servers you purchase, you think about a few common aspects like performance, expandability, upgradability, and efficiency. In addition, it has a special feature of going along! It gets auto compatible with the requirements suggested. This feature is so exclusive to this HPE ProLiant DL380 Gen9 server because of its upgradable nature and an expandable feature.
Energy Efficiency
The HPE DL380 Gen9 Server supports IT standard E5-2600 v4 processors with up to 22 cores, 12G SAS, and 8 SFF with extraordinary interface features and Smart Memory. Features with High-efficiency dual HPE Flexible Slot Power Supplies provide up to 96% efficiency, HPE Battery Backup module, and support for the HPE Power Discovery provide excellent energy package for the system handling hardware and software packages.
Huge Storage Scalability
HPE ProLiant DL380 Gen9 Server has an awesome redesigned 2U Rack chassis, incorporating new capacity 8SFF 2.5" SAS/ SATA/ SSD 6Gb/s, 12Gb/s 10K, 15K RPM Hard disk drives which can Bring upto 397.8TB of Storage Space, Media Bay configuration options, GPU options, Enhanced NIC offering, support for Microsoft windows server, clear OS with 8 SFF drives with additional rear drive support for expandability and protection options. It offers great levels of performance and data resiliency for databases and analytic workloads.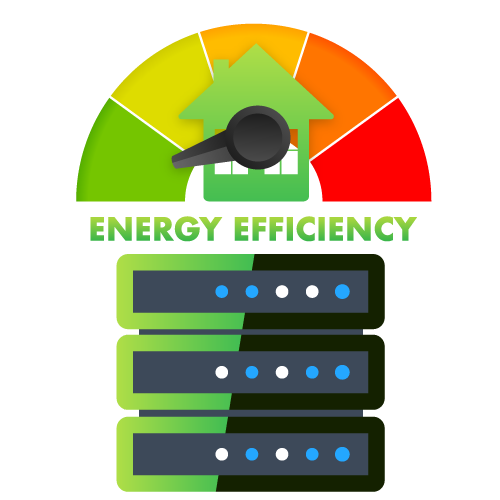 Low Price Guarantee
HP DL380 (859082-375) Servers are at sale all over India at lowest price compared to the rest of the HP Rack Server dealers with assured tested product with genuine parts of the product. We also persuade customers with quick delivery directly from the manufactures once the product is been ordered. So what are you waiting for?? Rush for a great deal of well-embellished product with low price guarantee!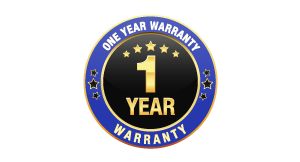 1 Year Service Guarantee
HPE DL380 Gen9 Rack Server Product can be purchased from any HP dealer in India, choosing the best dealer for the same is very important! There are many factors in identifying the best dealer one of which is service providence after the product is delivered to clients. Our service team is giving clients amazing support services. We provided a completely well-versed system with more than 3yrs of service guarantees for the well-being of our clients.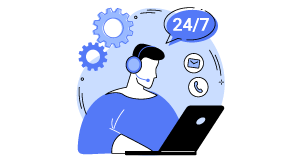 24/7 Live Tech Support
Get in touch with our Expert Tech Support via Chat, Email, or call to raise a Support Ticket over any issue related to HP DL380 Gen9 Server, Our Tech Support will resolve the Issues within a minimal time by contacting you. Any Customer of Server Basket can access round the clock Support to overcome any kind of problems with the Server or even to get assistance while buying a New Server to get the complete configuration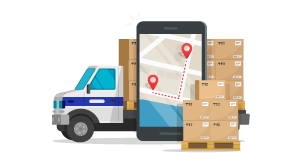 Shipping Anywhere India
We provide instant delivery all over India on all HP Server products. We make sure that we deliver products anywhere in India all the cities like Delhi, Mumbai, Pune, Kolkata, Chennai, Bangalore, Coimbatore, Hyderabad, Nagpur, Jaipur, Indore, Bhopal, Lucknow etc. Our software instantly calculates shipping and delivery dates based on the details provided from your side. Our team takes all the risk and effort needed to deliver product in minimum working days to your specified address.
HP ProLiant DL380 Gen9 Server Supported Memory(RAM) Price List:
| Part No | Description | Buy |
| --- | --- | --- |
| 805347-B21 | HP 1x8GB 1Rx8 DDR4-2400 Registered Memory | Buy Now |
| 851353-B21 | HPE 1x8GB 1Rx8 DDR4-2400 Registered Standard Memory | Buy Now |
| 805349-B21 | HP 1x16GB 1Rx4 DDR4-2400 Registered Memory | Buy Now |
| 836220-B21 | HPE 1x16GB 2Rx4 DDR4-2400 Registered Memory | Buy Now |
| 805351-B21 | HP 1x32GB 2Rx4 DDR4-2400 Registered Memory | Buy Now |
| 805353-B21 | HP 1x32GB 2Rx4 DDR4-2400 Load Registered Memory | Buy Now |
| 805358-B21 | HP 1x64GB 4Rx4 DDR4-2400 Load Registered Memory | Buy Now |
| 803026-B21 | HP 1x4GB 1Rx8 DDR4-2133 Registered Standard Memory | Buy Now |
| 803028-B21 | HP 1x8GB 1Rx4 DDR4-2133 Registered Standard Memory | Buy Now |
| 726719-B21 | HP 1x16GB 2Rx4 DDR4-2133 Registered Memory | Buy Now |
| 728629-B21 | HP 1x32GB 2Rx4 DDR4-2133 Registered Memory | Buy Now |
| 726720-B21 | HP 1x16GB 2Rx4 DDR4-2133 Load Reduced Memory | Buy Now |
| 726722-B21 | HP 1x32GB 4Rx4 DDR4-2133 Load Reduced Memory | Buy Now |
HPE ProLiant DL380 Gen9 Server Supporting Processors(CPUs) Price List:
| Part No | Desciption | Buy Now |
| --- | --- | --- |
| 817935-B21 | HP Intel Xeon E5-2637v4 (3.5GHz/4-Core/15MB/135W) Processor | Buy Now |
| 817929-B21 | HP Intel Xeon E5-2623v4 (2.6GHz/4-Core/10MB/85W) Processor | Buy Now |
| 817927-B21 | HP Intel Xeon E5-2620v4 (2.1GHz/8-Core/20MB/85W) Processor | Buy Now |
| 817939-B21 | HP Intel Xeon E5-2643v4 (3.4GHz/6-Core/20MB/135W) Processor | Buy Now |
| 817945-B21 | HP Intel Xeon E5-2660v4 (2.0GHz/14-Core/35MB/105W) Processor | Buy Now |
| 817943-B21 | HP Intel Xeon E5-2650v4 (2.2GHz/12-Core/30MB/105W) Processor | Buy Now |
| 817937-B21 | HP Intel Xeon E5-2640v4 (2.4GHz/10-Core/25MB/90W) Processor | Buy Now |
| 817933-B21 | HP Intel Xeon E5-2630v4 (2.2GHz/10-Core/25MB/85W) Processor | Buy Now |
HP ProLiant DL380 Gen9 Server Supported Hard Drives(HDD) Price List:
| Part No | Desciption | Buy Now |
| --- | --- | --- |
| 881457-B21 | HP 2.4TB SAS 12G 10K SFF 2.5" Hard Drive | Buy Now |
| 872481-B21 | HP 1.8TB SAS 12G 10K SFF 2.5" Hard Drive | Buy Now |
| 872479-B21 | HP 1.2TB SAS 12G 10K SFF 2.5" Hard Drive | Buy Now |
| 870759-B21 | HP 900GB SAS 12G 15K SFF 2.5" Hard Drive | Buy Now |
| 870765-B21 | HP 900GB SAS 12G 15K SFF 2.5" Hard Drive | Buy Now |
| 870757-B21 | HP 600GB SAS 12G 15K SFF 2.5" Hard Drive | Buy Now |
| 872477-B21 | HP 600GB SAS 12G 10K SFF 2.5" Hard Drive | Buy Now |
| 870753-B21 | HP 300GB SAS 12G 15K SFF 2.5" Hard Drive | Buy Now |
| 872475-B21 | HP 300GB SAS 12G 10K SFF 2.5" Hard Drive | Buy Now |
| 765466-B21 | HP 2TB 12G SAS 7.2K RPM SFF 2.5" Hard Drive | Buy Now |
| 765464-B21 | HP 1TB 12G SAS 7.2K RPM SFF 2.5" Hard Drive | Buy Now |
| 832514-B21 | HP 1TB 12G SAS 7.2K RPM SFF 2.5" Hard Drive | Buy Now |
| 857644-B21 | HP 10TB SAS 12G 7.2K LFF 3.5" Hard Drive | Buy Now |
| 819201-B21 | HP 8TB SAS 12G 7.2K LFF 3.5" Hard Drive | Buy Now |
| 846514-B21 | HP 6TB SAS 12G 7.2K LFF 3.5" Hard Drive | Buy Now |
| 861754-B21 | HP 6TB SAS 12G 7.2K LFF 3.5" Hard Drive | Buy Now |
| 872487-B21 | HP 4TB SAS 12G 7.2K LFF 3.5" Hard Drive | Buy Now |
| 872485-B21 | HP 2TB SAS 12G 7.2K LFF 3.5" Hard Drive | Buy Now |
| 846524-B21 | HP 1TB SAS 12G 7.2K LFF 3.5" Hard Drive | Buy Now |
| 765455-B21 | HP 2TB SATA 6G 7.2K SFF 2.5" Hard Drive | Buy Now |
| 655710-B21 | HP 1TB SATA 6G 7.2K SFF 2.5" Hard Drive | Buy Now |
| 881785-B21 | HP 12TB SATA 6G 7.2K LFF 3.5" Hard Drive | Buy Now |
| 857648-B21 | HP 10TB SATA 6G 7.2K LFF 3.5" Hard Drive | Buy Now |
| 819203-B21 | HP 8TB SATA 6G 7.2K LFF 3.5" Hard Drive | Buy Now |
| 861750-B21 | HP 6TB SATA 6G 7.2K LFF 3.5" Hard Drive | Buy Now |
| 872491-B21 | HP 4TB SATA 6G 7.2K LFF 3.5" Hard Drive | Buy Now |
| 872489-B21 | HP 2TB SATA 6G 7.2K LFF 3.5" Hard Drive | Buy Now |
| 861691-B21 | HP 1TB SATA 6G 7.2K LFF 3.5" Hard Drive | Buy Now |
| 737394-B21 | HP 450GB 12G SAS 15K 3.5" Hard Drive | Buy Now |
| 737261-B21 | HP 300GB 12G SAS 15K 3.5" Hard Drive | Buy Now |
| 765424-B21 | HP 600GB 12G SAS 15K 3.5" Hard Drive | Buy Now |
Specification
Additional information
| | |
| --- | --- |
| Brand | HP |
| Server Type | 2U Rack |
| Processor | Intel Xeon E5-2600 v3, Intel Xeon E5-2600V4 |
| No of Processors | 2 |
| Max RAM | 3 TB |
| Max Storage | 64 TB |
| RAID Controllers | RAID 0, RAID 1, RAID 5 |
| Power Supply | Dual |
| No of Lan Ports | 4 |