Form Factor : 1U Rack
Processor : AMD EPYC 7000 Series
No of Processors : 2
Max Memory : 8.0 TB
Memory Type : HPE DDR4 SmartMemory
Max Storage : 153.6 TB
Power Supplies : Dual
Max Dimensions : 4.28 * 43.46 * 74.19 cm
Powerful and Enhanced Security Tools
Quick & Safe Delivery Throughout India
24/7 Free Technical Support
3 Years Warranty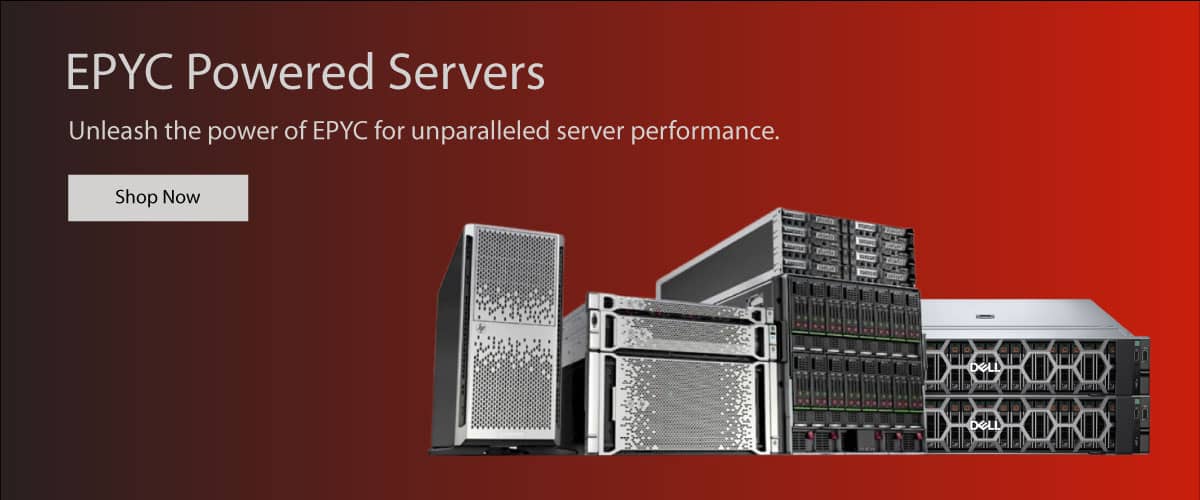 Do you want extreme power and performance for your servers to be a reality? Do you want your servers to deliver accelerated compute density and memory-based application performance? If yes, all you need to do is include the AMD Extreme Performance Yield Computing (EPYC) processors in your server infrastructure. EPYC is a line of x86-64 microprocessors made by AMD, based on their Zen microarchitecture, specifically designed for embedded systems and servers. AMD server processors increase the capabilities of a server without regular PCI shifting. EPYC technology enables multiple protected tenants per CPU or system on a chip (SoC). Server Basket offers an exclusive range of AMD EPYC servers, which deliver superb performance with hyper-converged infrastructure (HCI) and databases. These servers with the most advanced features for virtualization are suitable for on- and off-premises IT deployments. They provide a huge number of processing cores and enable high-speed data transfers. These servers are highly scalable and offer customization for your specific needs.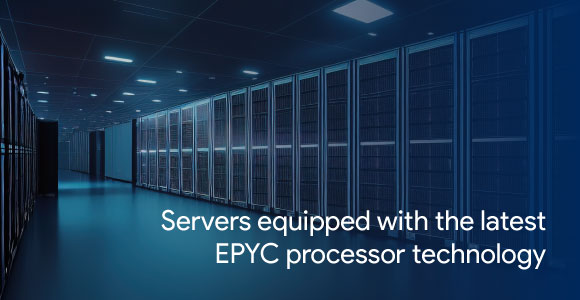 Latest Range Of EPYC Powered Servers
At Server Basket, we have the latest range of servers from different brands that are powered by EPYC processors. We have HPE, Dell EMC, and Supermicro AMD servers available with us. These servers deliver power-packed performance for the most challenging workloads that businesses of present times have to cater to. These servers offer low-cost but uncompromisable and high-performance solutions.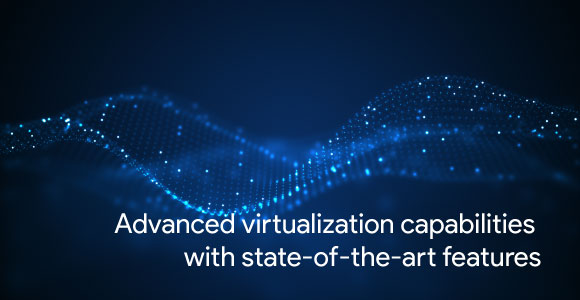 Cutting Edge Features For Virtualization
The unique thing about EPYC processors is their single-socket no-compromise power. EPYC servers deliver a higher number of processor cores, optimized network input/output, and greater memory, all vital for virtualization and workload consolidation. Their dedicated security subsystem, which includes secure memory encryption and secure encrypted virtualization (SEV), is specially designed to keep the virtual machines and containers protected from each other.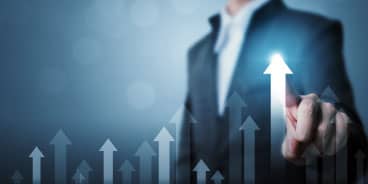 Excellent Performance With HCI and Databases
AMD EPYC servers deliver excellent performance by utilizing hyper-converged infrastructure (HCI). HCI is a software-based consolidated system that brings together all the constituents of a data center – compute, networking, storage, and management. AMD, in collaboration with top HCI software companies, delivers HCI platforms. These servers, with effective HCI and databases, help in running applications efficiently and simplify data center management.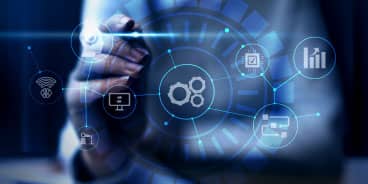 Huge Processing Cores and Data Transfers
AMD EPYC server processors provide up to 64 cores per CPU, eight memory channels with two DDR4 DIMM slots per channel, and 128 PCIe lanes per socket for huge storage expansion. These features give more capacity and speed for your application performance and data storage and transfers. These exceptional advantages enable much-increased flexibility, agility, security, power, and performance.
Suitable for ON & Off Premises IT Deployments
AMD EPYC servers provide unmatched compute, bandwidth, and I/O and easily serve as the ideal platform for big data analytics, cloud and high-performance computing, and virtualized and hybrid IT infrastructure. They offer the best storage design options along with immense memory capacity for demanding workloads. And these servers can be conveniently deployed and managed both ways, on- and off-premises infrastructure.
Fully Customizable & Scalable Servers
AMD EPYC servers are built to scale extensively. They offer maximum expandability and flexibility in terms of processor cores, memory, and storage. This can improve the performance of memory-intensive applications and overall computing power and efficiency significantly. You can get your AMD servers customized according to the amount and capacities of resources you need for your business and applications.