Lenovo ThinkSystem SR655 Rack Server
₹ 208,329.00 (-9%)
Max RAM : 2TB
RAM Type : DDR4
Form Factor : 2U Rack
No of Processors : 1
No of Power Supplies : Dual
No of PCI Slots : Up to 8
Drive Bays: LFF (3.5), SFF (2.5)
Processor : AMD EPYC 7002/7003 Series
Support up to 6 Single Wide GPUs
3 Years Warranty
Fast Delivery Across India
Free 24/7 Technical Support
Worldwide Shipping
Buyback Option Available
Test Remotely Before Buying
Use "SB5" Coupon for Additional Discount
Configure Now
Description
Lenovo ThinkSystem SR655 Rack Server Price List in India
| Server Type | RAM | Processor | Storage | Price |
| --- | --- | --- | --- | --- |
| Lenovo ThinkSystem SR655 (Basic) | 64GB DDR4 (2 x 32GB) | 1 x AMD (32 Cores / 2.5GHz / 32C/64 Threads/ 128MB) | 1.5TB SATA SSD (3 x 500GB) | |
| Lenovo ThinkSystem SR655 (Standard) | 128GB DDR4 (4 x 32GB) | 1 x AMD (32 Cores / 2.5GHz / 32C/64 Threads/ 128MB) | 3TB SATA SSD (3 x 1TB) | |
| Lenovo ThinkSystem SR655 (Powerful) | 256GB DDR4 (8 x 32GB) | 1 x AMD (32 Cores / 2.5GHz / 32C/64 Threads/ 128MB) | 1TB SATA SSD (2 x 500GB) / 6TB SATA SSD (3 x 2TB) | |
Other Specifications of Lenovo ThinkSystem SR655 Server
Models
Quad Port 1GbE / 12Gb RAID Controller 530i supports RAID 0, 1, 10, 5, 50 / Ready Rails Sliding Rails / Dual Hot-plug 750W Power Supply IPMI / 3 Year Seller Replacement Warranty
Are you a company that is into healthcare, finance or telecom industry and looking for a server that can handle heavy workloads? Then, you can go for the Lenovo ThinkSystem SR655 Rack Server. The single-socket rack server can support multiple business environments like data centers and analytics in virtual and hybrid scenarios. It is ultimate in performance, easier to maintain, and is best suited for demanding workloads. This multi-GPU rack server supports up to 6 GPUs that are single-wide and offer 200% of workload acceleration in AI and VDI instances. Overall, the server offers expandability, network scalability and speed to support challenging workloads without any bottlenecks.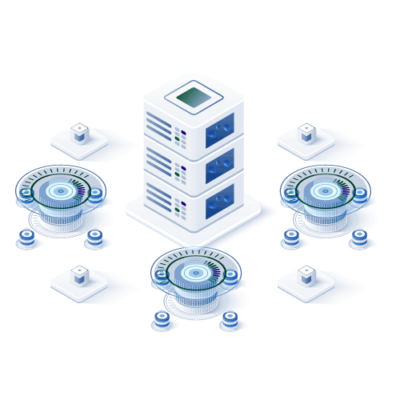 Cost-effective 2U Rack Server for Managing Data Volumes and DC Costs
Lenovo ThinkSystem SR655 Server is a 2U rack server with a higher core count and storage capacity. The server supports 20*3.5 inches hot swap drive bays which can be used in combination with SAS, SATA, and NVMe to store huge data. Having this server set up in the data center makes it easy to handle increasing data volumes and meeting its expandable capability requirements while cutting down the expenses.
AMD EPYC High-core Processors for Unmatched Performance
Lenovo ThinkSystem SR655 Server is equipped with AMD EPYC 7002 Rome and AMD EPYC 7003 Milan families of processors. The AMD processors will deliver excellent performance when compared to the previous generation AMD processors and have 4 times better floating point capability. The best thing is that it even supports swift data transfers and analytics without taking up much memory space. The server supports processors with up to 64 cores and 128 threads to attain ultimate server performance.
Ideal and Economical for Virtualization and SDS Deployments
Lenovo SR655 Server is an economical solution for handling dense virtualization. In addition, it also supports hosting and Software Defined storage (SDS) applications. This cost-effective server when installed in data centers will deliver excellent performance with its floating point capabilities.
High-bandwidth Low-latency Storage Solution
Lenovo ThinkSystem SR655 Server is a multi-GPU rack server which can house 32 NVMe solid-state drives that work in conjunction for an enhanced performance of workloads that need low-latency and high-bandwidth storage, including virtualized clustered SAN solutions and software-defined storage apps.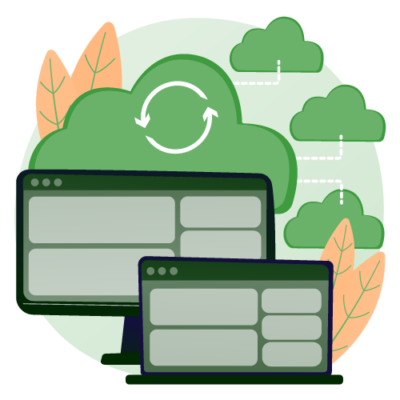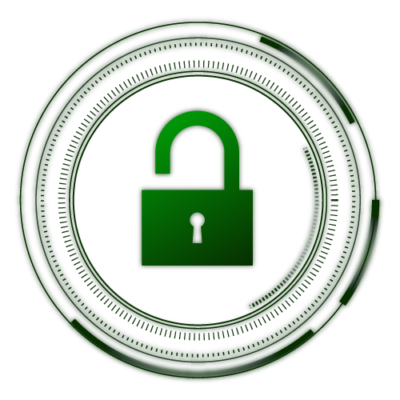 Flexible High-speed Memory Configurations
Lenovo SR655 server memory modules can be set up depending on the memory configurations required for the server. The server has 16 TruDDR4 DIMM slots with 8 memory channels and 2 DIMMs for every channel. When 1 DIMM is installed per channel, then the memory will operate at up to 3200 MHz. Having 2 DIMMs per channel will operate the memory at up to 2933 MHz.
Industry-standard Management and Security Features
Using the Lenovo XClarity Administrator system management software of the Lenovo SR655 server, you can get alerts, and check events and logs anytime. The Lenovo ThinkShield will give enough protection to the data center infrastructure from security threats. AMD EPYC processors are equipped with unique integrated security features such as full memory encryption capabilities to combat growing security vulnerabilities.
Free Remote Installation and 24/7 Technical Support by SB
We have a team that is specialized in installing rack servers. We provide installation service for Lenovo ThinkSystem SR655 server remotely and our technical team is available round the clock to address the server issues that you may encounter. Whatever may be the issue, you can call or email us for help. Our team will fix the issues briskly and restore the service in no time.
Specification
Additional information
| | |
| --- | --- |
| Brand | Lenovo |
| Drive Type | LFF (3.5), SFF (2.5) |
| Form Factor | 2U Rack |
| Max RAM | 2 TB |
| No of Processors | 1 |
| Type of Storage | NVMe |
| PCI Slots | 8 |
| Power Supply | Dual |
| Processor | AMD EPYC 7002 Series, AMD EPYC 7003 Series |
| Refurb or New | New |
| Warranty | 3 Years |