Lenovo ThinkSystem SR590 Rack Server
₹ 138,691.00 (-5%)
Form Factor : 2U
RAM Type : TruDDR4
Max RAM : Up to 1TB
Max Storage : Up to 168TB
No of PCI Slots : Up to Six
No of Processors : Up to Two
Processor : Intel Xeon Scalable
No of Power Supplies : Up to Two
3 Years Warranty
24/7 Technical Support
Quick Delivery Throughout India
Specifically Designed for Data Center Workloads
Description
Be it a small business or a well-established company with growing workloads, the ThinkSystem SR590 Rack Server will never fail to impress you with its load-handling capability. This model offers you the much-needed support to meet the mission-critical demands without compromising on performance. The server is light on the pocket, highly reliable, secure, and easier to manage and service. Having this in the data center makes a significant impact with its high capacity and persistence.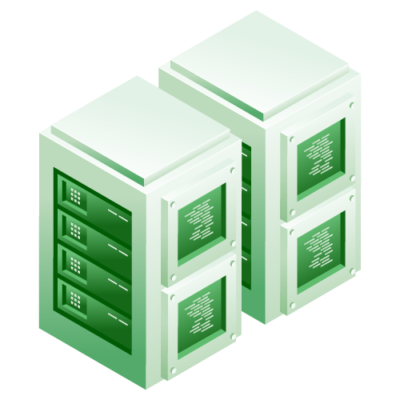 Industry-standard 2-socket 2U Rack Server
Lenovo ThinkSystem SR590 Server is a 2-socket 2U rack server that works efficiently for small businesses to large enterprises that need reliability, security and no challenges in managing the server. It also offers excellent performance with advanced Intel processors and enhanced memory, and expandability with multiple drive options and PCIe slots.
Designed to Manage IT Infrastructure, Virtualization and Cloud Computing
Lenovo ThinkSystem SR590 Server is designed to handle a wide range of tasks and heavy workloads, which include IT infrastructure, cloud computing, enterprise applications, emails, web serving and virtualization. If you anticipate there could be an increase in the workload around the corner, having this server will effectively meet the workload demands of your company.
26-core Intel Xeon Scalable Family Processor
Intel Xeon Scalable family processor embedded in the Lenovo SR590 Server offers the best performance, adequate storage capacity and I/O expansion. This processor with up to 26-cores can improve system performance, thereby productivity. The server can support up to two processors, i.e. 52 cores and have 104 threads that allow you to execute multithreaded apps at the same time.
Flexible Interface Supporting HDDs, SSDs, and NVMe PCIe Drives
Lenovo ThinkSystem Servers has an AnyBay design which supports different drive interfaces within the same drive bay such as SAS drives, SATA drives and U.2 NVMe PCIe Drives. It supports 16 hot-swap 2.5-inch or 14 hot-swap 3.5-inch drive bays. Its drives have excellent storage performance. SR590 supports SAS along with SATA HDDs and SATA SSDs with 12 GB SAS throughput to attain a secure OS boot. You have the freedom to configure the bays with PCIe SSDs, which you can later upgrade to more of them in the future.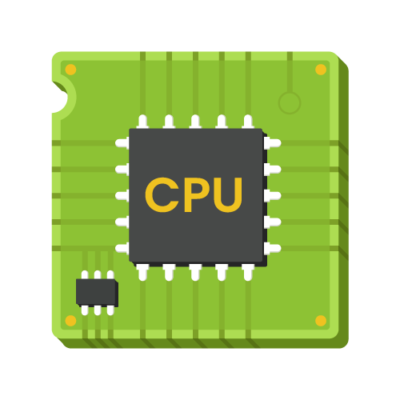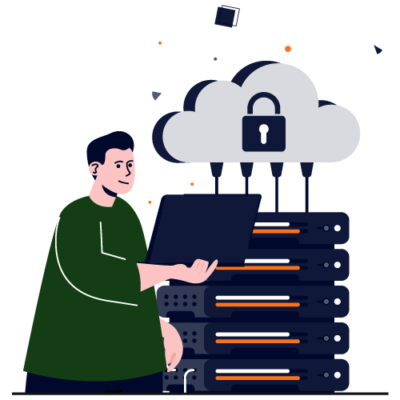 Enhance Workflow Performance with TruDDR4 Memory
Lenovo SR590 Server supports a memory capacity of up to 1TB using 16 TruDDR4 memory RDIMMs if two processors are set up and 8 RDIMMs if one processor is set up. Having high capacity TruDDR4 memory will improve the speed and performance of the server. Indeed, you can get a quicker response from the server for the raised requests.
Advanced and Powerful Server Management Tools
Lenovo ThinkSystem SR590 Server has OneCLI utility which has a collection of server management tools that makes use of command line interface programs to do various tasks such as managing firmware, hardware, and operating system efficiently. It offers various functions which let you gather health information about the system, configure system settings, and update the firmware and drivers of the system.
Fast Delivery With 24-hour Technical Assistance
If you are planning to install Lenovo ThinkSystem SR590 Server within your organization, then you can order it on our website, and we will deliver the server quickly and safely to your doorstep. We offer round-the-clock technical assistance if you encounter any problems during and after the installation process. Our team holds the required experience to troubleshoot the problems and keep this server up and available all the time.
Specification
Additional information
| | |
| --- | --- |
| Brand | Lenovo |
| Drive Type | LFF (3.5), SFF (2.5) |
| Form Factor | 2U Rack |
| Max RAM | 1TB |
| Max Storage | 168TB |
| No of Lan Ports | 2 |
| No of Processors | 2 |
| PCI Slots | 6 |
| Power Supply | Dual |
| Processor | Intel Xeon Scalable Processor |
| RAID Controllers | RAID 0, RAID 1, RAID 5 |
| Refurb or New | New |
| Type of Storage | NVMe, HDD, SSD |
| Warranty | 3 Years |