Refurbished Dell PowerEdge R430 Rack Server
₹ 106,929.00 (-9%)
DIMM Slots : 12
Max Supported Memory : 384GB
Max Supported Storage : 38.4TB
Intel Xeon E5-2600 v4 Processors Family
Up to 1 Year Warranty
Quick Shipping Across India
24/7 Technical Support Team
Free Demo on Customer Demand
Ideal for Small & Medium Businesses
Description
The Refurbished Dell PowerEdge R430 Rack Server is a Powerful Dual Socket Entry-level Rack Server that gives you the Best-in-class Performance, Flexibility to Upgrade, High Availability, Great Management Features and everything packed in a 1U, 24-inch depth chassis. The Dell R430 Server is the best option for Businesses that are in need of Computing Power but do not have an Efficient Rack Space to work in. Buy this Refurbished Dell PowerEdge R430 Rack Server from Server Basket for the best economical price and also get 90 Days Risk-Free Warranty Services.
Refurbished Dell R430 Rack Server Price List
| Server Plans | RAM | Processor | Storage | Price |
| --- | --- | --- | --- | --- |
| Dell PowerEdge R430 Server (Basic) | 64GB DDR4 (2 x 32GB) | 2 x Intel Xeon E5-2673 v3/ 24 Cores, 48vCPU | 1.8TB SAS HDD (2 x 900GB) | |
Invest Less Save More
Invest less on the refurb Dell R430 Rack Server by purchasing from Server Basket and save more. Saving in here is not only constrained to the money but also your Rack Space, i.e. this 1U Server can give you Excellent High-Performance computing for all your Business Workloads. The refurb Dell R430 Rack Server also suits well for Productivity, Collaboration Applications, and Site Security, etc.
Suitable for Growing Businesses
The Refurbished Dell PowerEdge R430 Rack Server is a space-saving designed Server with Powerful Hardware Package, High Memory Capacity, plenty of Storage options and enhanced Remote Management tools. Hence, it has been an ideal consideration for SMEs and growing businesses. The Dell R430 server is the right one to buy for businesses looking for a server that can maximize your precious rack space.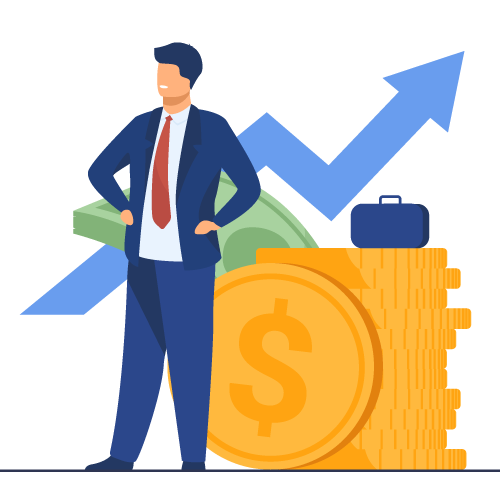 Experience Peak Performance
The Dell R430 server can perform a wide range of workloads as it is driven by the all-new Intel Xeon E5-2600 v4 processors. You can grow memory capacity throughout and enhance performance with 12 DIMM slots available, up to 384 GB RAM and DDR4 memory at up to 2400MT/s. It can boost the I/O performance with up to ten high-IOPS hard drives and drives 2x data throughput when compared to the previous generation of servers.
Great Storage Versatility
The Refurbished Dell PowerEdge R430 Rack Server delivers powerful performance in the space-constraint environments with its 1U 24 inch chassis and yet has the great storage options available. You can explode with huge data with its scalable storage capacity availability of up to 10* 2.5 inches Hard drives with upto 38.4 TB Storage Capacity, and it supports SAS, SATA, Nearline SAS, and SSD, 2 PCIe 3.0 slots. Refurb Dell R430 Rack Server gives the flexibility to changing workloads demands with its expandable platform that is ready for high-availability clustering and virtualization.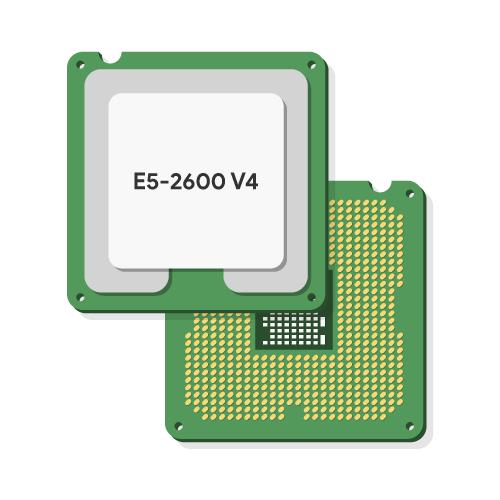 Intel Xeon E5-2600 v4 Processor Family Boosted
The Dell R430 Rack Server is supported by Intel Xeon E5-2600 v4 series of processors having Intel Xeon E5-2699A v4, E5-2698 v4, E5-2695 v4, E5-2680 v4 Processors. This is a Dual-processing Server supporting Intel C610 chipset. These give a wide range of core options i.e. 20, 18, 16, 14, 12, 10, 8, 6, 4 and 2.5 MB per each core. These series of processors provide the trusted secure hardware foundation, with Trusted Execution Technology and Advanced Encryption Standard.
Free Demo on Customer Demand
We at Server Basket provide free demo services for Refurb Dell R430 rack server on customer's demand. You might not be technically strong and know-how to install and use the server, it is not an issue when you purchase Dell R430 server from Server Basket as we will give you entire guidance from setting up the server to everything. We also let you access the Dell R430 server over online before the purchase which will help to the check your business application compatibility.
Best Sales Support Team
There is always a need for a helping hand to support you to get the right server with the best configuration that is ideal for your business. We at Server Basket have the best sales support team who will be available through live chat from our official website where you can contact them for support by letting them know your requirements and budget constraints.
Dell R430 Server with Lowest Price in Market
We Guarantee that the price that is offered for Refurb Dell R430 server is the lowest possible one compared to any other online vendors in the online market. There is no fault in the product nor in the price that we offer. We only sell 100% genuine server by offering the best market price.
Ironclad 90 Days Warranty
The Refurbished Dell PowerEdge R430 Rack Server comes with a 90-days risk-free warranty service from Server Basket. You can contact us for problems, issues or failures of server parts if occurred and claim for the warranty service and seek for the free services under the warranty period.
Quick Shipping in India
We always follow a ritual that to pack the Dell R430 Server under multiple layers of packaging as soon as the order is confirmed and make sure it is ready for the dispatch. This is the sole reason why Server Basket is best known for its on-time delivery services. The shipping service is available to any location in India, i.e. to Jaipur, Hyderabad, Bangalore, Chennai, Kolkata, etc.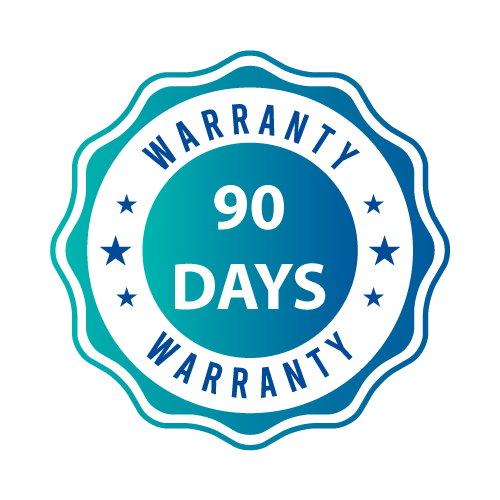 Refurbished Dell PowerEdge R430 Server E5-2600 V4 Series Processors List:
Sr No
Product Description
Compatible Part Number
Buy Now
1
Intel Xeon E5-2603 v4 (6c, 1.7GHz, 15MB, 85W)
CM8066002032805
BX80660E52603V4
Buy Now
2
Intel Xeon E5-2608L v4 (8c, 1.6GHz, 20MB, 50W)
CM8066002045102
Buy Now
3
Intel Xeon E5-2609 v4 (8c, 1.7GHz, 20MB, 85W)
CM8066002032901
BX80660E52609V4
Buy Now
4
Intel Xeon E5-2618L v4 (10c, 2.2GHz, 25MB, 75W)
CM8066002061300
Buy Now
5
Intel Xeon E5-2620 v4 (8c, 2.1GHz, 20MB, 85W)
CM8066002032201
BX80660E52620V4
Buy Now
6
Intel Xeon E5-2623 v4 (4c, 2.6GHz, 10MB, 85W)
CM8066002402400
Buy Now
7
Intel Xeon E5-2628L v4 (12c, 1.9GHz, 30MB, 75W)
CM8066002044903
Buy Now
8
Intel Xeon E5-2630 v4 (10c, 2.2GHz, 25MB, 85W)
CM8066002032301
BX80660E52630V4
Buy Now
9
Intel Xeon E5-2630L v4 (10c,1.8GHz,25MB,55W)
CM8066002033202
Buy Now
10
Intel Xeon E5-2637 v4 (4c,3.5GHz,15MB,135W)
CM8066002041100
Buy Now
11
Intel Xeon E5-2640 v4 (10c,2.4GHz,25MB,90W)
CM8066002032701
BX80660E52640V4
Buy Now
12
Intel Xeon E5-2643 v4 (6c,3.4GHz,20MB,135W)
CM8066002041500
Buy Now
13
Intel Xeon E5-2648L v4 (14c,1.8GHz,35MB,75W)
CM8066002189001
Buy Now
14
Intel Xeon E5-2650 v4 (12c,2.2GHz,30MB,105W)
CM8066002031103
BX80660E52650V4
Buy Now
15
Intel Xeon E5-2650L v4 (14c,1.7GHz,35MB,65W)
CM8066002033006
Buy Now
16
Intel Xeon E5-2658 v4 (14c,2.3GHz,35MB,105W)
CM8066002044801
Buy Now
17
Intel Xeon E5-2660 v4 (14c,2GHz,35MB,105W)
CM8066002031201
BX80660E52660V4
Buy Now
18
Intel Xeon E5-2667 v4 (8c,3.2GHz,25MB,135W)
CM8066002041900
Buy Now
19
Intel Xeon E5-2673 v4 (20c,2.3GHz,50MB,135W)
CM8066002733700
Buy Now
20
Intel Xeon E5-2679 v4 (20c,2.5GHz,50MB,200W)
CM8066002647800
Buy Now
21
Intel Xeon E5-2680 v4 (14c,2.4GHz,35MB,120W)
CM8066002031501
BX80660E52680V4
Buy Now
22
Intel Xeon E5-2683 v4 (16c,2.1GHz,40MB,120W)
CM8066002023604
BX80660E52683V4
Buy Now
23
Intel Xeon E5-2686 v4 (18c,2.3GHz,45MB,145W)
CM8066002685800
Buy Now
24
Intel Xeon E5-2687W v4 (12c,3GHz,30MB,160W)
CM8066002042802
BX80660E52687V4
Buy Now
25
Intel Xeon E5-2689 v4 (10c,3.1GHz,25MB,165W)
CM8066002648200
Buy Now
26
Intel Xeon E5-2690 v4 (14c,2.6GHz,35MB,135W)
CM8066002030908
BX80660E52690V4
Buy Now
27
Intel Xeon E5-2695 v4 (18c,2.1GHz,45MB,120W)
CM8066002023801
BX80660E52695V4
Buy Now
28
Intel Xeon E5-2697 v4 (18c,2.3GHz,45MB,145W)
CM8066002023907
BX80660E52697V4
Buy Now
29
Intel Xeon E5-2697A v4 (16c,2.6GHz,40MB,145W)
CM8066002645900
Buy Now
30
Intel Xeon E5-2698 v4 (20c,2.2GHz,50MB,135W)
CM8066002024000
Buy Now
31
Intel Xeon E5-2699 v4 (22c,2.2GHz,55MB,145W)
CM8066002022506
Buy Now
32
Intel Xeon E5-2699A v4 (22c,2.4GHz,55MB,145W)
CM8066003197800
Buy Now
33
Intel Xeon E5-2699R v4 (22c,2.2GHz,55MB,145W)
CM8066003216500
Buy Now
Specification
Additional information
| | |
| --- | --- |
| Brand | Dell |
| Server Type | 1U Rack Server |
| CPU Core Options | 4, 6, 8, 10, 12, 14, 16, 18, 20 Cores |
| Processor | Intel Xeon E5-2600 v4 Series Processors |
| Supported Processors includes | Intel Xeon E5-2699A v4, E5-2699R v4, E5-2699 v4, E5-2697 v4, E5-2697A v4, E5-2695 v4, E5-2690 v4, E5-2687W v4 Processors |
| No of Processors | 2 |
| Memory Slots | 12 DIMM Slots |
| Supported RAM | 4GB/8GB/16GB/32GB DDR4 |
| Max RAM | 384 GB |
| Hard Drive Bays | 4 LFF or 8/10 SFF |
| Hard Drive Options | Hard Disk Drive(HDD), Solid State Drive(SSD) Drives |
| Supported HDD Drives | 3.5": SAS, SATA, Nearline SAS HDD Drives, 2.5": SAS, SATA, Nearline SAS hard drives |
| Supported SSD Drives | 2.5" SAS/SATA SSD |
| Max Storage | 38.4TB |
| Supported Graphics(Video) Card | Matrox G200 Graphics |
| No of Lan Ports | 4 |
| PCI Slots | 2 |
| Remote Management | Yes |
| Supported Remote Management | iDRAC8 with Lifecycle Controller, iDRAC8 Express, iDRAC8 Enterprise, |
| RAID Controllers | RAID 0, RAID 1, RAID 5, RAID 10, RAID 50 |
| Internal Raid Controllers | PERC S130, PERC H330, PERC H730, PERC H730P |
| External Raid Controllers | PERC H830 |
| Power Supply | Dual |
| Power Consumption | 450W, 550W |
| Warranty | 1 Year |