Proxmox Virtualization Servers Plans
Plan ID
Processor
Cores / Threads
RAM
Storage
Bandwidth
Price/Month
Buy Now
DS-1
1 x E5-2620
6C / 12T
32GB DDR3
2 x 500GB SSD with RAID 1
Unlimited
Rs. 6,999/-

Get 30 Days Free Trial
Live Chat Now

DS-2
1 x E5-2650 v2
8C / 16T
32GB DDR3
2 x 500GB SSD with RAID 1
Unlimited
Rs. 7,999/-

Get 30 Days Free Trial
Live Chat Now

DS-3
1 x E5-2680 v3
12C / 24T
64GB DDR4
2 x 1TB SSD with RAID 1
Unlimited
Rs. 11,999/-

Get 30 Days Free Trial
Live Chat Now

DS-4
1 x E5-2680 v3
12C / 24T
128GB DDR4
3 x 1TB SSD with RAID 5
Unlimited
Rs. 14,999/-

Get 30 Days Free Trial
Live Chat Now

DS-5
2 x E5-2680 v3
24C / 48T
256GB DDR4
2 x 500GB SSD for OS RAID 1 / 2 x 1.92TB SSD RAID 1
Unlimited
Rs. 19,999/-

Get 30 Days Free Trial
Live Chat Now

DS-6
2 x E5-2680 v3
24C / 48T
384GB DDR4
2 x 500GB SSD for OS RAID 1 / 3 x 1.92TB SSD RAID 5
Unlimited
Rs. 24,999/-

Get 30 Days Free Trial
Live Chat Now

DS-7
2 x E5-2696 v3
36C / 72T
384GB DDR4
2 x 500GB SSD for OS RAID 1 / 3 x 1.92TB SSD RAID 5
Unlimited
Rs. 29,999/-

Get 30 Days Free Trial
Live Chat Now

DS-8
2 x E5-2696 v3
36C / 72T
512GB DDR4
2 x 500GB SSD for OS RAID 1 / 4 x 1.92TB SSD RAID 5
Unlimited
Rs. 34,999/-

Get 30 Days Free Trial
Live Chat Now

DS-9
2 x E5-2696 v4
44C / 88T
512GB DDR4
2 x 500GB SSD for OS RAID 1 / 4 x 1.92TB SSD RAID 5
Unlimited
Rs. 39,999/-

Get 30 Days Free Trial
Live Chat Now

DS-10
2 x Intel Gold 6148
40C / 80T
512GB DDR4
2 x 500GB SSD for OS RAID 1 / 4 x 1.92TB SSD RAID 5
Unlimited
Rs. 54,999/-

Live Chat Now

DS-11
2 x AMD EPYC 7742
128C / 256T
1TB DDR4
2 x 500GB SSD for OS RAID 1 / 4 x 1.92TB SSD RAID 5
Unlimited
Rs. 99,999/-

Live Chat Now
Proxmox Virtualization Servers for IT Infrastructure
Have you decided to virtualize your IT workflows? Are you looking for a reliable and resilient server that can take care of your virtualization demands? Server Basket has an excellent solution for your requisites. We proudly present you the Proxmox virtualization servers which are known to be quite effective and efficient in creating and handling virtual machines in any work environment. Engineered with high-quality hardware components, they possess the potential to take care of information and snapshots, providing users with a pristine virtualization experience with the help of incremental backups, authentic encryption, standard compression, and deduplication of the applications, data, and files you process.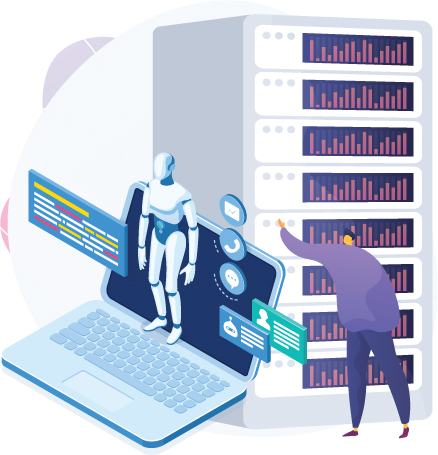 Perfect Choice to Virtualize IT Infrastructure
Are you planning to cut down your IT costs by virtualizing your workflows? Our Proxmox servers will help you with that. The Proxmox virtualization server optimizes your existing server resources and aids you to effortlessly virtualize even the most demanding Linux and Windows applications. They can support you in virtualizing your IT infrastructure which avails trouble-free server management, thereby taking the load off your IT crew. With easy scalable options, Proxmox servers can keep up with your storage and computational needs just the way you need them.
Create & Manage VMs Quickly
Do you need a powerful server to deal with multiple virtual machines? Take a look at our Proxmox virtualization servers that tag along with a built-in web interface that helps you manage any number of virtual machines by running them in a flexible environment. You can create open and future-proof virtual machines that can undoubtedly adjust with the upcoming advancements at the hand of these virtual servers. Building and managing all these virtual workflows becomes quite easy thereby making these Proxmox servers ideal for your virtual platforms.
Handles Image Backup & Snapshot Easily
Worried about the safety of your data being processed on the virtual machines? With Proxmox servers, you can rest assured as it is capable of handling backups and snapshots easily compared to any other server solution. All the applications, websites, files, and documents dealt by your virtual machines will be backed up and stored in a secure server environment. They are proven to be quite effective in preserving the state of your virtual works, which makes it simple for users to pick up from where they left off.
Unlimited Bandwidth
Need a server that offers impeccable bandwidth to your works? Server Basket puts no limits on the traffic your websites and applications drive. Proxmox virtualization server is specially designed to provide unlimited bandwidth to its users. You can run numerous virtual machines simultaneously and exchange enormous amounts of data without bothering about the traffic, speed, and performance of your workflows. Given that unlimited bandwidth certainly enhances the interaction speed of your virtual machines, you can work at a better and comfortable pace with our Proxmox virtualization servers.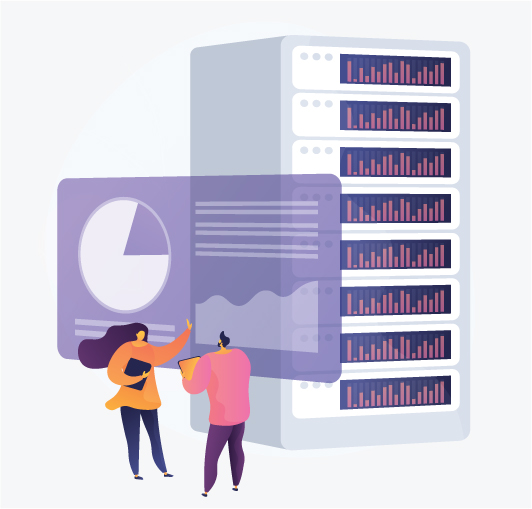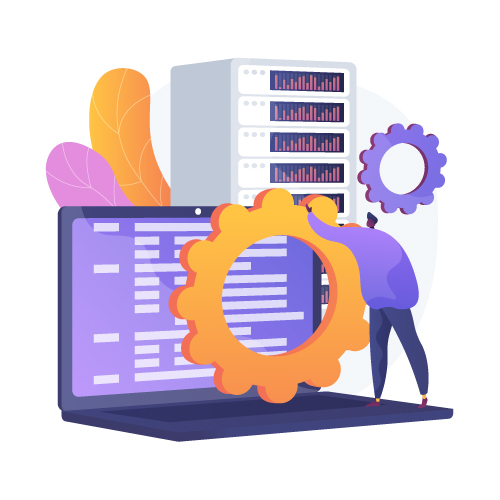 No Downtime Issues
Fed up with constant buffering and downdrifts? Switch to the Proxmox virtualization servers to enjoy uninterrupted services it offers. These servers are built on the tier-4 data centers and are notably fault-tolerant. Not only can you secure and restore your VM data but you can also provide 100% uptime to your virtual platforms. With no potential downtime, you can access your sites and applications without any interruptions and reap better outcomes from them. We guarantee that you'll face no downtime issues while using our Proxmox virtualization servers.
Remote Technical & Installation Support
Server Basket will always be at the service of its customers. Once you receive your server, give us a call and our technical team will assist you through the entire server installation process and also ensure that the server is installed without any static errors. Our specially recruited team of technical experts dedicate their time, resources, and energy to help you with anything related to the Proxmox virtualization servers you buy from us. You can reach out to our experts to clear your doubts and concerns at any time.
Benefits with Server Basket
Server Basket is the sole and trustworthy seller of these magnificent Proxmox virtualization servers. Each server is chosen with the utmost care and is stocked in our inventory only after going through rigorous testing procedures. We come up with the most reasonable prices on all our virtualization servers and guarantee that you'll bag the high-quality Proxmox servers which are priced most reasonably. Contact us to know more about these workhorses that come along with unlimited bandwidth, zero downtime, and 24/7 remote technical support.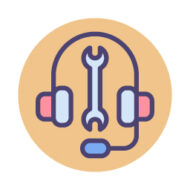 24/7 Management Service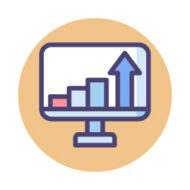 100% Uptime Assurance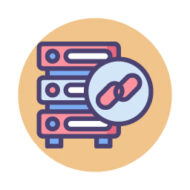 Unlimited Bandwidth