Indian Hyper-V Private Cloud
Hypervisor-Based Virtualization Solutions
Integration with Control Panel to Manage VM's
Choose your own Configuration
Unlimited Bandwidth with 100% Uptime
Migration Support
Tier 4 Data Centers
24/7 Technical Assistance
Hyper-V Private Cloud Server Hosting Plans in India
Plan ID
Processor
Cores / Threads
RAM
Storage
Bandwidth
Price/Month
Buy Now
DS-1
1 x E5-2620
6C / 12T
32GB DDR3
2 x 500GB SSD with RAID 1
Unlimited
Rs. 6,999/-

Get 30 Days Free Trial
Live Chat Now

DS-2
1 x E5-2650 v2
8C / 16T
32GB DDR3
2 x 500GB SSD with RAID 1
Unlimited
Rs. 7,999/-

Get 30 Days Free Trial
Live Chat Now

DS-3
1 x E5-2680 v3
12C / 24T
64GB DDR4
2 x 1TB SSD with RAID 1
Unlimited
Rs. 11,999/-

Get 30 Days Free Trial
Live Chat Now

DS-4
1 x E5-2680 v3
12C / 24T
128GB DDR4
3 x 1TB SSD with RAID 5
Unlimited
Rs. 14,999/-

Get 30 Days Free Trial
Live Chat Now

DS-5
2 x E5-2680 v3
24C / 48T
256GB DDR4
2 x 500GB SSD for OS RAID 1 / 2 x 1.92TB SSD RAID 1
Unlimited
Rs. 19,999/-

Get 30 Days Free Trial
Live Chat Now

DS-6
2 x E5-2680 v3
24C / 48T
384GB DDR4
2 x 500GB SSD for OS RAID 1 / 3 x 1.92TB SSD RAID 5
Unlimited
Rs. 24,999/-

Get 30 Days Free Trial
Live Chat Now

DS-7
2 x E5-2696 v3
36C / 72T
384GB DDR4
2 x 500GB SSD for OS RAID 1 / 3 x 1.92TB SSD RAID 5
Unlimited
Rs. 29,999/-

Get 30 Days Free Trial
Live Chat Now

DS-8
2 x E5-2696 v3
36C / 72T
512GB DDR4
2 x 500GB SSD for OS RAID 1 / 4 x 1.92TB SSD RAID 5
Unlimited
Rs. 34,999/-

Get 30 Days Free Trial
Live Chat Now

DS-9
2 x E5-2696 v4
44C / 88T
512GB DDR4
2 x 500GB SSD for OS RAID 1 / 4 x 1.92TB SSD RAID 5
Unlimited
Rs. 39,999/-

Get 30 Days Free Trial
Live Chat Now

DS-10
2 x Intel Gold 6148
40C / 80T
512GB DDR4
2 x 500GB SSD for OS RAID 1 / 4 x 1.92TB SSD RAID 5
Unlimited
Rs. 54,999/-

Live Chat Now

DS-11
2 x AMD EPYC 7742
128C / 256T
1TB DDR4
2 x 500GB SSD for OS RAID 1 / 4 x 1.92TB SSD RAID 5
Unlimited
Rs. 99,999/-

Live Chat Now
Customize your Dedicated Server with SB
Be a part of top quality managed hyper-v private cloud server hosting by joining our unmatched program at minimal cost compared with other in India. We are offering the best and most effective Hyper-V private cloud server hosting program at the lowest price in India. Join us and experience the top rated Hyper-V hosting by allowing us to serve you efficiently with fully managed and integrated features as next-generation technology and leading firewall security as well as reliability at an affordable cost in India. We are well known for our reliable effective hyper v cloud server hosting services at the cheapest cost compared with other providers in India.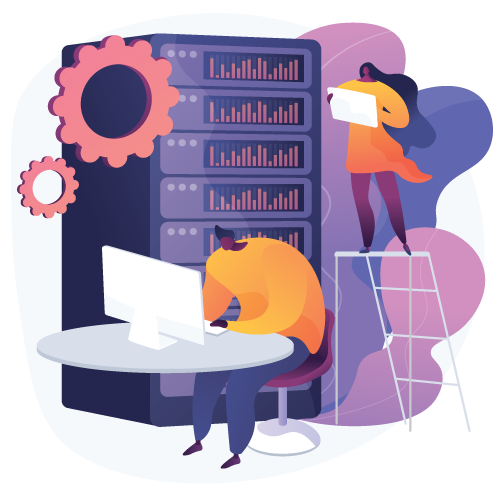 Hyper-V Cloud Servers
The Hyper-V cloud dedicated servers are the most significant part of the industry where you shall be able to indulge yourself in doing private cloud hosting to which is fully customizable and scalable for all sized business with 100% security and affordability.
Managed Hyper-V Hosting
We are expertise on private cloud environment to provide genuine and well managed Hyper-V private cloud server hosting program to our customers at zero percent risk and no extra charge with an integrated programming for a hassle-free private hosting. So, No matter where ever you are you can manage your valuable data effortlessly.
Multiple VM's with Hyper-V Technology
To improve and expand the use of data center we are offering dual virtual machine to run especially for this Hyper-V private cloud hosting program that you can manage your priceless data at your fingertips
Virtual Resources Allocation
The Hyper-V private cloud servers hosting program offers the data-centers support to build the ability for controlling allocation at the virtual machine level. Users like you have the necessary rights to customize a number of resources that are allocated to their virtual machines and can use the resource allocation settings to determine the amount of CPU, memory, and storage resources provided for a virtual machine.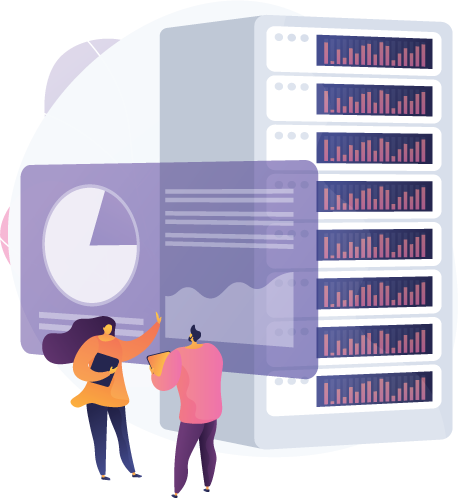 Benefits with Server Basket
Choose our Hyper-V hosting program and get 100% backup while migration without downtime with low bandwidth consumption as well as uptime limitless, which automatically accelerate the application usefulness. So, don't hesitate to get the most effective hyper-v virtualization private dedicated servers program at a low price in India for the growth of your company in terms of economic benefits.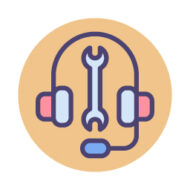 Expert Technical Support
We not only provide the Hyper-V private cloud server hosting program, we also care for it by giving 24/7/365 technical support by our expert engineers for any queries or assistance regarding cloud server hosting program.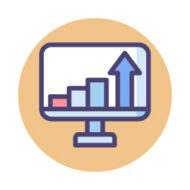 100% Uptime Assurance
Keeping in mind of industry needs and competitive results the Hyper-V private dedicated cloud servers program offers unlimited uptime with (SLA) service legal agreement for a hassle-free Hyper-V hosting at the minimal effort as well as lowest prices in India.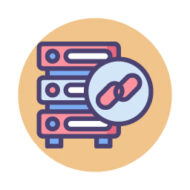 Money Back Guarantee
We ensure for 100% money-back if you are not satisfied with our Hyper-V private cloud server hosting program, but as per our customer's feedback, we stand alone for genuineness and reliability, and we never look back as well as our customers never want their money back since we have started.
FAQs
What is hyper-v hosting ?
hyper-v is also called Windows Server Virtualization, which it will create virtual machines runs on the windows.
Hyper-v hosting provides the backups ?
Yes, There are backups in hyper-v hosting in all our private cloud servers.
Where will be server located ?
Our private cloud servers are located in all over India.
Who will have the control on the server ?
It is your own private cloud server which has hyper-v technology and you have complete control on it.
What is the definition of system restore ?
A system restore is required when we have to restore your private cloud server to the same state that it was given initially after set up.