Private Cloud Hosting Plans for E-Learning
Plan ID
Processor
Cores / Threads
RAM
Storage
Bandwidth
Price/Month
Buy Now
DS-1
1 x E5-2620
6C / 12T
32GB DDR3
2 x 500GB SSD with RAID 1
Unlimited
Rs. 6,999/-

Get 30 Days Free Trial
Live Chat Now

DS-2
1 x E5-2650 v2
8C / 16T
32GB DDR3
2 x 500GB SSD with RAID 1
Unlimited
Rs. 7,999/-

Get 30 Days Free Trial
Live Chat Now

DS-3
1 x E5-2680 v3
12C / 24T
64GB DDR4
2 x 1TB SSD with RAID 1
Unlimited
Rs. 11,999/-

Get 30 Days Free Trial
Live Chat Now

DS-4
1 x E5-2680 v3
12C / 24T
128GB DDR4
3 x 1TB SSD with RAID 5
Unlimited
Rs. 14,999/-

Get 30 Days Free Trial
Live Chat Now

DS-5
2 x E5-2680 v3
24C / 48T
256GB DDR4
2 x 500GB SSD for OS RAID 1 / 2 x 1.92TB SSD RAID 1
Unlimited
Rs. 19,999/-

Get 30 Days Free Trial
Live Chat Now

DS-6
2 x E5-2680 v3
24C / 48T
384GB DDR4
2 x 500GB SSD for OS RAID 1 / 3 x 1.92TB SSD RAID 5
Unlimited
Rs. 24,999/-

Get 30 Days Free Trial
Live Chat Now

DS-7
2 x E5-2696 v3
36C / 72T
384GB DDR4
2 x 500GB SSD for OS RAID 1 / 3 x 1.92TB SSD RAID 5
Unlimited
Rs. 29,999/-

Get 30 Days Free Trial
Live Chat Now

DS-8
2 x E5-2696 v3
36C / 72T
512GB DDR4
2 x 500GB SSD for OS RAID 1 / 4 x 1.92TB SSD RAID 5
Unlimited
Rs. 34,999/-

Get 30 Days Free Trial
Live Chat Now

DS-9
2 x E5-2696 v4
44C / 88T
512GB DDR4
2 x 500GB SSD for OS RAID 1 / 4 x 1.92TB SSD RAID 5
Unlimited
Rs. 39,999/-

Get 30 Days Free Trial
Live Chat Now

DS-10
2 x Intel Gold 6148
40C / 80T
512GB DDR4
2 x 500GB SSD for OS RAID 1 / 4 x 1.92TB SSD RAID 5
Unlimited
Rs. 54,999/-

Live Chat Now

DS-11
2 x AMD EPYC 7742
128C / 256T
1TB DDR4
2 x 500GB SSD for OS RAID 1 / 4 x 1.92TB SSD RAID 5
Unlimited
Rs. 99,999/-

Live Chat Now
Private cloud for eLearning
eLearning has established itself as a key tool for imparting learning to people of diverse backgrounds, needs and located at different places through digital means. Today, it seems all the more important as Covid-19 has hit us so badly. For a more technologically advanced infrastructure for your eLearning platform, switch to the private cloud. Server Basket offers private cloud solutions for eLearning to supply a scalable, flexible, and on-demand computing framework for your eLearning applications. Our cloud solution utilizes the latest tools and techniques to create an effective eLearning system. We ensure with our highly secure cloud interface, your end users get education and training without any hassles.
The private cloud option gives you better control over your learning environment and easy management of the learner profiles. We help you migrate from other hosting providers without charging anything extra. Our cloud hosting service provides unlimited bandwidth and 100 % uptime so that your online platform for learning is available 24/7.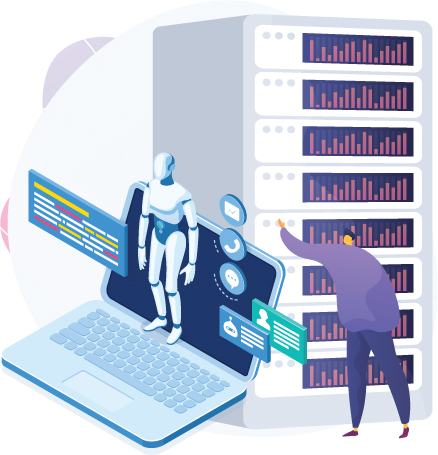 Get More Control and Flexibility
Our eLearning cloud solution provides adequate network access, stable data resource conditions, and effective flexibility to you as trainers for merging technology with your teaching. You also get more control over the eLearning process as a whole, whether it is an arrangement of imparting lessons or maintaining profiles of the learners. Accessibility of eLearning tools and applications also becomes convenient.
Enhanced Security with Resilience
Our cloud hosting offers improved security with resilience for your eLearning applications. We adopt sufficient safeguards for the protection of your data like regular monitoring, using encryption, and data replication and backups. We periodically audit all the security measures we take and update them with the latest ones. We ensure high availability, fault tolerance, and automatic recovery option during any failures.
On-demand Scalable Environment
Our private cloud enables on-demand scalability for your eLearning platform. Your applications and server workloads can scale up as required. We can make possible unlimited cycles of CPU and memory, additional network layers, and cloud load balancers to distribute heavy workloads. It can result in seamless accessibility of the learning platform by thousands of students from many different internet endpoints.
Free Migration Support
You need not worry if you want to migrate to our cloud platform from your current service provider or otherwise. Cloud migrations can be complicated, but with our free migration support, we offer the right tools and services that make the migration a breeze. We ensure your cloud migration is on-schedule and secure. We also provide post-migration resources and training.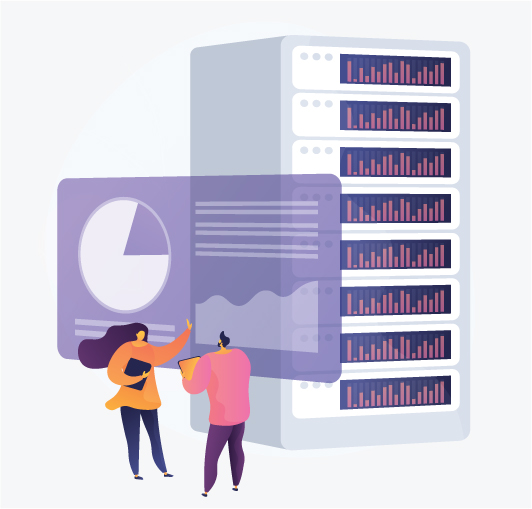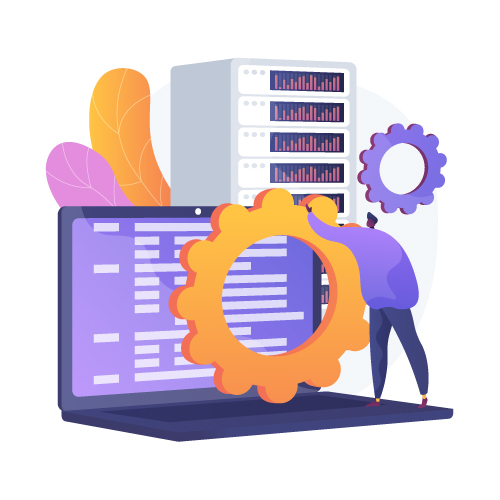 Cost-Effective Solution
In an academic institution, you have to bear the costs of investment in equipment, their management, and maintenance. Your shift to the private cloud for E-learning reduces the costs for you, as we take the responsibility to create and maintain your eLearning cloud model. Our cloud solution will increase the performance and reduce the overall burden of costs for you.
Unlimited Bandwidth & 100% Uptime
Our cloud hosting service uses cutting-edge technology and is available 24x7, with a 100% uptime guarantee. Our cloud platform is user-friendly and can accelerate whatever tasks you need to perform. You get the highest bandwidth as our private cloud allows efficient computing with centralized bandwidth, data storage, and processing. Our cloud service is a futuristic platform for eLearning programs.
Benefits with Server Basket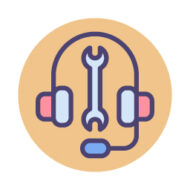 24/7 Management Service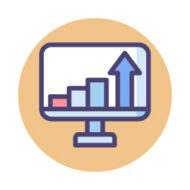 100% Uptime Assurance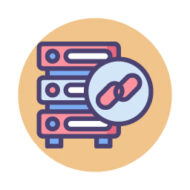 Unlimited Bandwidth