DDR3 Server memory Price List
ECC Registered memories
Suitable for Any server
Easy Comparision
Lowest Price Guaranty
Easy Rerun Back Policy
Free Delivery
Money back guarantee
Instant Shipping
24/7 Support
Description
What is Server memory?
Server memory can simply be understood as, it allows the server to read, write the information which is available on the storage of the server device. And when the more memory is the available number of actions can be performed by the server. DDR3 is widely used as the new innovation server memory technology because of its low power consumptions and high data transfer rates. Server memory is categorized based on the data transfer rates and high bandwidths.
Are you looking for DDR3 server memory price list online? Server Basket presents the pricing list of all the DDR3 server memory available with us along with the configuration details for easy comparison before purchase. For customer convenience we offer price list of all available models, thereby minimizing unaffordability beliefs of many. Mentioned pricing list includes server memory specifications list and final pricing along with available offers, giving a clear picture to the customer.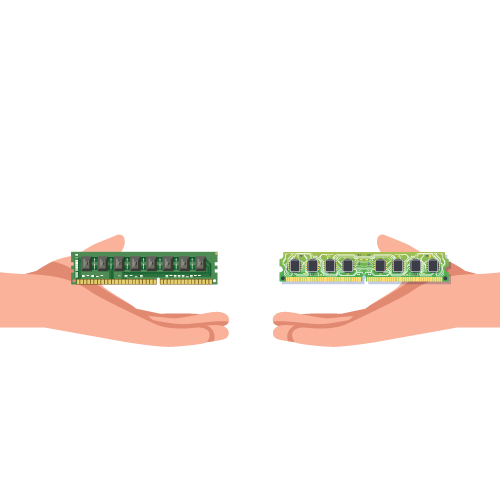 Compare and Buy
With the help of our pricing list, you can easily compare with other products, specifications. Memory size and configurations along with their detailed pricing. We help our customers to reach there targeted product investment with no wastage of time as we provide every information on a single platform. For any server memory you buy from us, we offer 1 yr. warranty from the date of purchase.
Any Configuration Is Ready
DDR3 Server Memory is available with 8GB, 16GB, 32GB, 64GB and memory modules with PC3-8500R, PC3-10600 R, PC3-12800R, PC3-14900R Speeds. The server memory is available with any preferred configuration, customize based on the requirement of the business needs. We take very minimal time for customization and deliver at least time possible, and easy deployment.
Suitable for Any Server
DDR3 server memory available with us can compact with any server, easily deployed with no further issues at any aspects, best suitable for Dell, IBM, HP, Supermicro, Cisco servers. DDR3 can rely on any server configurations and suitable for any server say enterprise servers, desktop or mid-sized businesses.
Error Free RDIMM Memory
RDIMMs are the better options to have for servers in most of the cases. With RDIMMs you can get up to 3 times the more actual capacity of the server memory. RDIMMs runs at 1600MHz at the best case. RDIMMs available with the server memory is an absolutely error-free memory, which can boost up the server space and increase the performance of the system.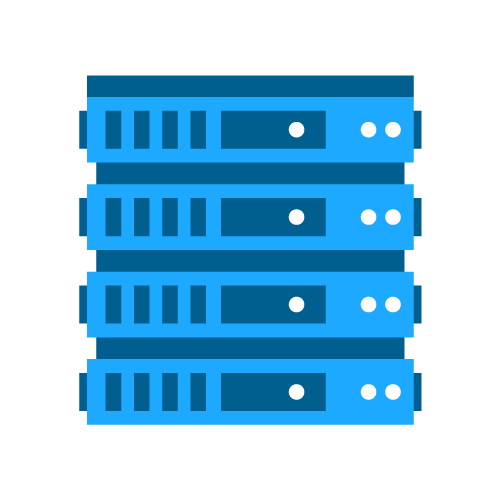 Easy Buy Back Policy
Once you purchase the server memory from us, we guarantee that at any point in time, you can resell it with great profits and own the best future exchange value. We assure the buyback policy 100% and build a hope to customers that their investments are never going to vain at any particular time in future.
Lowest Price Guaranty
A price list is definitely a scope of hope to see the consistency of similar scope of products. Compared any other online stores, we assure that at server basket you get the best deal possible. If you are on a low budget but still hope for great specifications and speed of the server memory, then you should surely consider our store, we help you match and pick the right deal within the lowest price.
7 Days Return Back Policy
if you are not satisfied with the results of the product, you can return it back to us with the original packing and purchase receipt within 7 days. We believe that customer satisfaction is so important firstly than the business rates. You can expect the refund by the least time possible. We are not responsible for the loss of product or any physical damage occurred after the delivery.
Free Delivery
We ship 100% genuine products with zero extra charges right next to your doorstep. We do not delay in delivery unless any technical issue comes across in last minute. Our website store is a lovable one by our customers, we expect you to continue shopping with us every possible time. Enjoy the speed and accurate access of DDR3 memory and improve your system performance.
DDR3 Server Memory Price List:
| Capacity | Module Description | Price | Buy Now |
| --- | --- | --- | --- |
| 4GB | 4GB/ DDR3-1600/ ECC/ RDIMM/ 1Rx4/ 1.5V Memory | Rs. 799/- | Buy Now |
| 4GB | 4GB/ DDR3-1600/ ECC/ RDIMM/ 1Rx4/ 1.35V Memory | Rs. 799/- | Buy Now |
| 4GB | 4GB/ DDR3-1333/ ECC/ UDIMM/ 2Rx8/ 1.5V Memory | Rs. 799/- | Buy Now |
| 8GB | 8GB/ DDR3-1866/ ECC/ RDIMM/ 2Rx4/ 1.5V Memory | Rs. 1,499/- | Buy Now |
| 8GB | 8GB/ DDR3-1866/ ECC/ RDIMM/ 1Rx4/ 1.5V Memory | Rs. 1,499/- | Buy Now |
| 8GB | 8GB/ DDR3-1600/ ECC/ RDIMM/ 1Rx4/ 1.5V Memory | Rs. 1,499/- | Buy Now |
| 8GB | 8GB/ DDR3-1600/ ECC/ UDIMM/ 2Rx8/ 1.5V Memory | Rs. 1,499/- | Buy Now |
| 8GB | 8GB/ DDR3-1600/ ECC/ RDIMM/ 2Rx4/ 1.2V Memory | Rs. 1,499/- | Buy Now |
| 8GB | 8GB/ DDR3-1600/ ECC/ RDIMM/ 2Rx4/ 1.35V Memory | Rs. 1,499/- | Buy Now |
| 64GB | 64GB/ DDR3-1333/ ECC/ LRDIMM/ 8Rx4/ 1.35V Memory | Rs. 18,299/- | Buy Now |
| 32GB | 32GB/ DDR3-1866/ ECC/ LRDIMM/ 4Rx4/ 1.5V Memory | Rs. 9,799/- | Buy Now |
| 32GB | 32GB/ DDR3-1600/ ECC/ LRDIMM/ 4Rx4/ 1.35V Memory | Rs. 9,799/- | Buy Now |
| 32GB | 32GB/ DDR3-1333/ ECC/ RDIMM/ 4Rx4/ 1.35V Memory | Rs. 9,799/- | Buy Now |
| 32GB | 32GB/ DDR3-1333/ ECC/ RDIMM/ 4Rx4/ 1.5V Memory | Rs. 9,799/- | Buy Now |
| 32GB | 32GB/ DDR3-1333/ ECC/ LRDIMM/ 4Rx4/ 1.35V Memory | Rs. 9,799/- | Buy Now |
| 16GB | 16GB/ DDR3-1600/ ECC/ RDIMM/ 2Rx4/ 1.5V Memory | Rs. 4,099/- | Buy Now |
| 16GB | 16GB/ DDR3-1600/ ECC/ RDIMM/ 2Rx4/ 1.35V Memory | Rs. 4,099/- | Buy Now |
| 16GB | 16GB/ DDR3-1333/ ECC/ RDIMM/ 2Rx4/ 1.5V Memory | Rs. 4,099/- | Buy Now |
| 16GB | 16GB/ DDR3-1333/ ECC RDIMM/ 2Rx4/ 1.35V Memory | Rs. 4,099/- | Buy Now |
| 16GB | 16GB/ DDR3-1066/ ECC/ RDIMM/ 4Rx4/ 1.5V Memory | Rs. 4,099/- | Buy Now |
| 16GB | 16GB/ DDR3-1066/ ECC/ RDIMM/ 4Rx4/ 1.35V Memory | Rs. 4,099/- | Buy Now |
| 8GB | 8GB/ DDR3-1866/ ECC/ UDIMM/ 2Rx8/ 1.5V Memory | Rs. 1,499/- | Buy Now |
| 8GB | 8GB/ DDR3-1600/ ECC/ RDIMM/ 2Rx4/ 1.5V Memory | Rs. 1,499/- | Buy Now |
| 8GB | 8GB/ DDR3-1600/ ECC/ UDIMM/ 2Rx8/ 1.35V Memory | Rs. 1,499/- | Buy Now |
| 8GB | 8GB/ DDR3-1600/ ECC/ RDIMM/ 2Rx8/ 1.35V Memory | Rs. 1,499/- | Buy Now |
| 8GB | 8GB/ DDR3-1600/ ECC/ SODIMM/ 2Rx8/ 1.35V Memory | Rs. 1,499/- | Buy Now |
| 8GB | 8GB/ DDR3-1600/ ECC/ RDIMM/ 1Rx4/ 1.35V Memory | Rs. 1,499/- | Buy Now |
| 8GB | 8GB/ DDR3-1333/ ECC/ UDIMM/ 2Rx8/ 1.35V Memory | Rs. 1,499/- | Buy Now |
| 8GB | 8GB/ DDR3-1333/ ECC/ UDIMM/ 2Rx8/ 1.5V Memory | Rs. 1,499/- | Buy Now |
| 8GB | 8GB/ DDR3-1333/ ECC/ RDIMM/ 2Rx4/ 1.35V Memory | Rs. 1,499/- | Buy Now |
| 4GB | 4GB/ DDR3-1600/ ECC/ UDIMM/ 2Rx8/ 1.5V Memory | Rs. 799/- | Buy Now |
| 4GB | 4GB/ DDR3-1600/ ECC/ RDIMM/ 2Rx8/ 1.5V Memory | Rs. 799/- | Buy Now |
| 4GB | 4GB/ DDR3-1600/ ECC/ RDIMM/ 1Rx8/ 1.35V Memory | Rs. 799/- | Buy Now |
| 4GB | 4GB/ DDR3-1333/ ECC/ UDIMM/ 2Rx8/ 1.35V Memory | Rs. 799/- | Buy Now |
| 4GB | 4GB/ DDR3-1333/ ECC/ RDIMM/ 2Rx8/ 1.35V Memory | Rs. 799/- | Buy Now |
| 4GB | 4GB/ DDR3-1333/ ECC/ RDIMM/ 2Rx4/ 1.35V Memory | Rs. 799/- | Buy Now |
| 4GB | 4GB/ DDR3-1333/ ECC/ RDIMM/ 1Rx4/ 1.5V Memory | Rs. 799/- | Buy Now |
| 4GB | 4GB/ DDR3-1333/ ECC/ RDIMM/1Rx4/ 1.35V Memory | Rs. 799/- | Buy Now |
| 4GB | 4GB/ DDR3-1333/ ECC/ RDIMM/ 2Rx4/ 1.5V Memory | Rs. 799/- | Buy Now |
| 8GB | 8GB/ DDR3-1333/ ECC/ RDIMM/ 2Rx4/ 1.5V Memory | Rs. 1,499/- | Buy Now |
| 8GB | 8GB/ DDR3-1066/ ECC/ RDIMM/ 2Rx4/ 1.5V Memory | Rs. 1,499/- | Buy Now |
| 8GB | 8GB/ DDR3-1066/ ECC/ RDIMM/ 4Rx8/ 1.35V Memory | Rs. 1,499/- | Buy Now |
| 8GB | 8GB/ DDR3-1066/ ECC/ RDIMM/ 4Rx8/ 1.5V Memory | Rs. 1,499/- | Buy Now |
| 4GB | 4GB/ DDR3-1866/ ECC/ UDIMM/ 2Rx8/ 1.5V Memory | Rs. 799/- | Buy Now |
| 4GB | 4GB/ DDR3-1600/ ECC/ UDIMM/ 2Rx8/ 1.35V Memory | Rs. 799/- | Buy Now |
| 32GB | 32GB/ DDR3-1066/ ECC/ RDIMM/ 4Rx4/ 1.5V Memory | Rs. 9,799/- | Buy Now |
| 32GB | 32GB/ DDR3-1066/ ECC/ RDIMM/ 4Rx4/ 1.35V Memory | Rs. 9,799/- | Buy Now |
| 16GB | 16GB/ DDR3-1866/ ECC/ RDIMM/ 2Rx4/ 1.5V Memory | Rs. 4,099/- | Buy Now |