Dell PowerEdge R720xd Rack Server
₹ 99,710.00 (-24%)
Form Factor : 2U Rack
Memory Slots : 24
Memory Type : DDR3
Max Supported RAM : 768GB
Max Supported Storage : 50TB
Processor : Intel Xeon E5-2600 Family
Free Remote Installation Support
Free Shipping All Over India
24/7 Live Tech Support
Up to 1 Year Warranty
Worldwide Shipping
Buyback Option Available
Test Remotely Before Buying
Use "SB5" Coupon For Additional Discount
Configure Now
Description
Do you need a server with two chassis configuration and extremely high storage capacity? The Dell PowerEdge R720xd Rack server offers massive storage space for data centers and large scale enterprises. Engineered for the highest performance, the Used Dell PowerEdge R720xd Rack server offers a true definition for the 21st Century computing and internet support. This is due to the unique blend of the built-in features, a super combination of highest processors, versatile storage options, huge memory capacity, and advanced remote management features. The Dell R720xd Server is easily scalable for high data growth. Don't you have enough budget to afford a new server? Don't worry, we are selling like new Dell R720xd at a fraction of the actual price. We are not only selling Dell R720xd at offer price but also providing additional benefits such as free installation support, option to choose any configuration, quick delivery all over India, 1 year genuine warranty.
Refurbished Dell PowerEdge R720xd 12LFF Server Price List in India
| Server Plans | RAM | Processor | Storage | Price |
| --- | --- | --- | --- | --- |
| Dell PowerEdge R720xd Server (Basic) | 32B DDR3 (4 x 8GB) | 2 x Intel Xeon E5-2650 / 16 Cores, 32vCPU | 2TB SAS HDD (2 x 1TB) | |
| Dell PowerEdge R720xd Server (Standard) | 128GB DDR3 (8 x 16GB) | 2 x Intel Xeon E5-2670 v2/ 20 Core, 40vCPU | 1.2TB SAS HDD (2 x 600GB) | |
| Dell PowerEdge R720xd Server (Reliable) | 256GB DDR3 (8 x 32GB) | 2 x Intel Xeon E5-2696 v2, 24 Core, 48vCPU | 1.2TB SAS HDD (2 x 600GB) | |
| Dell PowerEdge R720xd Server (Powerful) | 384GB DDR3 (12 x 32GB) | 2 x Intel Xeon E5-2696 v2, 24 Core, 48vCPU | 1.2TB SAS HDD (2 x 600GB) | |
Superior Processing Power
Are you looking for a highly efficient server with robust processing power to handle the most demanding tasks? With high-end Intel Xeon Processors, the Dell PowerEdge R720xd server offers excellent performance under any workloads. This high-performance server supports up to two Intel Xeon E5-2600 or E5-2600 v2 CPUs. It also supports Intel Xeon E5-2609, E5-2630, E5-2640, and E5-2643 Processors. Structured for optimal results, these processors further come with 2.5MB cache space per core.
True Computing Technology
With the Dell PowerEdge R720xd Rack server taking a swipe over its predecessors in speed, performance, and versatility in operation, this RAID supported Server is the best option to get away from computing headaches. The Dell R720xd Server comes with superior virtual & cloud support features. The vast storage space, best processors, high-performance memory, and other advanced technologies make the Dell PowerEdge R720xd an ideal choice for large data centers.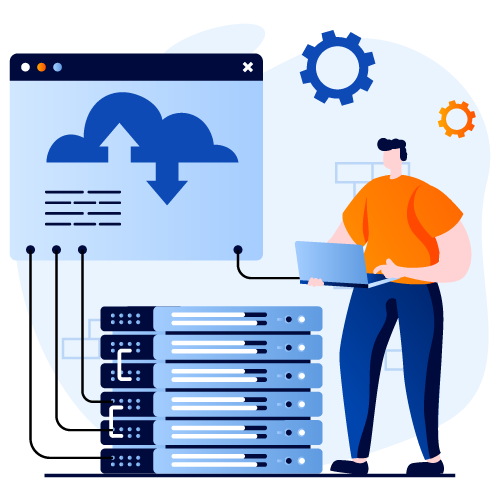 If you need a powerful server with scalable memory, then the Dell PowerEdge R720xd rack server is the best server to opt-out. This server is compatible with two processors, so it supports up to 24 DIMM slots. The maximum memory capacity of the Dell R720xd server is 768GB. If you want such high memory space for your memory-intensive applications, you need to fix 32GB Memory modules in all the slots. The high-end Dell R720xd supports Unbuffered (UDIMM), load-reduced, and registered (RDIMM) memory modules, but you cannot mix them and use them.
With ultra-dense storage, the Dell PowerEdge R720xd offers great performance for written intensive and data-intensive operations. For optimal and more user-friendly computing, Dell R720xd Specs includes an expanded storage capacity of over 50TB. With the high-speed SSD slots, you can plug hard drives of various capacities as your storage needs may demand.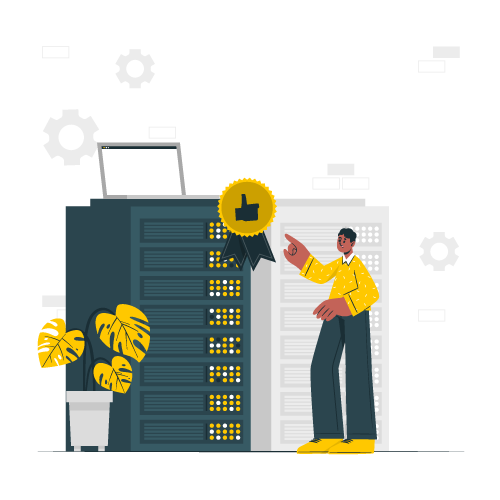 Genuine Grade "A" Quality Server
Don't have enough budget to buy a new server? Then fulfill your data center requirements by purchasing our new like Grade "A" Quality Dell PowerEdge R720xd Rack server. Each server we sell is built with genuine & certified hardware. We thoroughly test the server after building it as per your preferred configuration. As we sell the multilevel tested servers, you will get a high-quality server that is backed by a genuine warranty.
Intelligent Server Management
Destined for the highest computing integrity maintenance, Dell PowerEdge R720xd rack server operates under the Dell iDRAC7 Enterprise technology. This not only allows you to maintain the most fault resilient operations but also maintains the most consistent and predictable processor operations at all times. Additionally, this high-performance server delivers high-speed processor and RAM clogging through hyper protected memory zone and DPAT technologies that ensure zero processing bit breaks.
Best Price for Any Configuration
We ensure you that we provide the Dell PowerEdge R720xd rack server to in India at the lowest possible price, no matter what configuration you choose. You will never get Dell R720xd server with customized configurations at such a price because we don't have any dealers or distributors. Why late? Get a free quotation for the Dell PowerEdge R720xd Rack Server along with the price of each component and grab the server at an offer price.
Free Installation Support
Server installation is a very crucial thing, and it should be done as per the manufacturer guidelines to get the maximum efficiency from it. As a part of this offer sale, we are providing free installation support where our highly talented and well-trained engineers will install the server carefully as per the guidelines and test it multiple times to ensure smooth working.
Ironclad One Year Warranty
Rest assured, we proudly guarantee our new like used Dell PowerEdge R720xd servers. We provide a one year warranty on the hardware parts that is valid from the date of purchase to ensure a seal of quality. If it is not possible to repair the server, we will give you a replacement during the warranty period.
Quick Delivery in Multilayered Package
We deliver the ordered Dell R720xd Server to every nook and corner of India in a maximum of 2-3 working days to all metro cities such as Mumbai, Hyderabad, Chennai, Bangalore, Pune, Kolkata, Ahmedabad, Jaipur, Gurgaon, Noida, etc. We pack the server carefully under multiple layers in a standard tamper-proof box and then ship it to your address.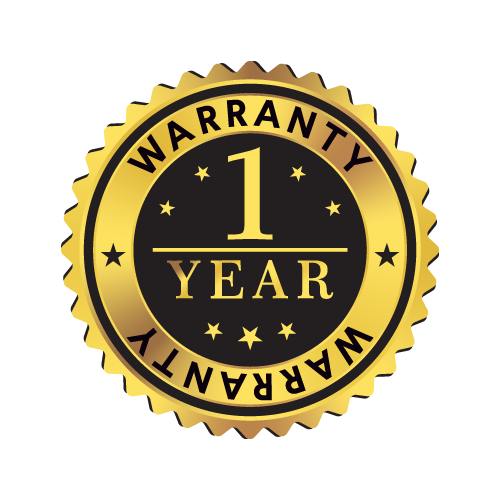 Specification
Additional information
| | |
| --- | --- |
| Brand | Dell |
| Server Type | 2U Rack |
| CPU Core Options | 2, 4, 6, 8 |
| No of Processors | 2 |
| Memory Slots | 24 DIMM Slots |
| Supported RAM | 2GB/4GB/8GB/16GB/32GB DDR3 |
| Max RAM | 768GB |
| Hard Drive Bays | 12 LFF or 24 SFF |
| Hard Drive Options | Hard Disk Drive(HDD), Solid State Drive(SSD) Drives |
| Supported HDD Drives | 2.5" SAS (15K, 10K), nearline SAS (7.2K), SATA (7.2K), 3.5" SAS (15K), nearline SAS (7.2K), SATA (7.2K) |
| Supported SSD Drives | 2.5" SAS SSD, SATA SSD |
| Max Storage | 50TB |
| Supported Graphics(Video) Card | 2D Matrox® G200 |
| No of Lan Ports | 2,4 |
| PCI Slots | 6 |
| Remote Management | Yes |
| Supported Remote Management | iDRAC7 with Lifecycle Controller, iDRAC7 Express, iDRAC7 Enterprise, |
| RAID Controllers | RAID 0, RAID 1, RAID 5,RAID 10 |
| Internal Raid Controllers | PERC H310, PERC H710, PERC H710P |
| External Raid Controllers | PERC H810 |
| Power Supply | Dual |
| Power Consumption | 495W, 750W, 1100W |