Description
Cheap Managed Dedicated Server Hosting Plans in India
Plan ID
Processor
Cores / Threads
RAM
Storage
Bandwidth
Price/Month
Buy Now
DS-1
1 x E5-2620
6C / 12T
32GB DDR3
2 x 500GB SSD with RAID 1
Unlimited
Rs. 6,999/-

Get 30 Days Free Trial
Live Chat Now

DS-2
1 x E5-2650 v2
8C / 16T
32GB DDR3
2 x 500GB SSD with RAID 1
Unlimited
Rs. 7,999/-

Get 30 Days Free Trial
Live Chat Now

DS-3
1 x E5-2680 v3
12C / 24T
64GB DDR4
2 x 1TB SSD with RAID 1
Unlimited
Rs. 11,999/-

Get 30 Days Free Trial
Live Chat Now

DS-4
1 x E5-2680 v3
12C / 24T
128GB DDR4
3 x 1TB SSD with RAID 5
Unlimited
Rs. 14,999/-

Get 30 Days Free Trial
Live Chat Now

DS-5
2 x E5-2680 v3
24C / 48T
256GB DDR4
2 x 500GB SSD for OS RAID 1 / 2 x 1.92TB SSD RAID 1
Unlimited
Rs. 19,999/-

Get 30 Days Free Trial
Live Chat Now

DS-6
2 x E5-2680 v3
24C / 48T
384GB DDR4
2 x 500GB SSD for OS RAID 1 / 3 x 1.92TB SSD RAID 5
Unlimited
Rs. 24,999/-

Get 30 Days Free Trial
Live Chat Now

DS-7
2 x E5-2696 v3
36C / 72T
384GB DDR4
2 x 500GB SSD for OS RAID 1 / 3 x 1.92TB SSD RAID 5
Unlimited
Rs. 29,999/-

Get 30 Days Free Trial
Live Chat Now

DS-8
2 x E5-2696 v3
36C / 72T
512GB DDR4
2 x 500GB SSD for OS RAID 1 / 4 x 1.92TB SSD RAID 5
Unlimited
Rs. 34,999/-

Get 30 Days Free Trial
Live Chat Now

DS-9
2 x E5-2696 v4
44C / 88T
512GB DDR4
2 x 500GB SSD for OS RAID 1 / 4 x 1.92TB SSD RAID 5
Unlimited
Rs. 39,999/-

Get 30 Days Free Trial
Live Chat Now

DS-10
2 x Intel Gold 6148
40C / 80T
512GB DDR4
2 x 500GB SSD for OS RAID 1 / 4 x 1.92TB SSD RAID 5
Unlimited
Rs. 54,999/-

Live Chat Now

DS-11
2 x AMD EPYC 7742
128C / 256T
1TB DDR4
2 x 500GB SSD for OS RAID 1 / 4 x 1.92TB SSD RAID 5
Unlimited
Rs. 99,999/-

Live Chat Now
Don't want to share your server resources? Looking for a powerful hosting that can speed up your business processes during heavy traffic? Then switch to our Fully Managed dedicated server solution. You focus on your business, and we handle all the setup, administration, support, and management of the server. Get access to a customized & Cheap Managed dedicated server and that too at your preferred budget. We go that extra mile to meet the exact requirement of our customers and provide support. With us, you experience 100% website uptime, 24/7 on-demand instant technical support, and the best pricing like with no other service providers. Trust us, our exclusive dedicated hosting services that come at a very cheap price.
Server Basket deploys the cheap managed dedicated servers in enterprise-class Tier 4 data center infrastructure with redundant instances of servers, network links, storage drives, and power cooling equipment. We provide the best dedicated hosting services, as our Tier4 data center has the best features and capabilities to hold your heavy workload with ease.
Server Basket has the best infrastructure with a dedicated team that helps us to maintain the server, keep it up and running always. Our team continuously monitors the server and update it at regular intervals. We guarantee that the Cheap Managed dedicated server would be in tune with the latest update and would also offer your users the best website surfing experience. With us, you will enjoy 99.99% uptime.
Do you have many websites to migrate? Don't worry, with us, you won't be charged extra for website migration. Whether you have a single website or hundreds of them, the migration services from your existing server to our Cheap Managed Dedicated Server would be free of charge. You don't have to spend even a minute during the migration process. You would experience hassle-free migration services with us.
Fully managed servers mean we take care of every aspect of the server. From setup to security, our team, monitors, maintains, and resolves server issues proactively. We provide application, database, and network uptime support. To ensure the smooth functioning, all the necessary applications are installed, and OS updates at regular intervals are performed.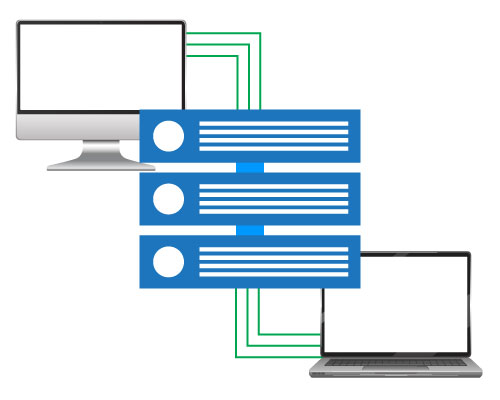 The root access gives you the administrator-level access to your Cheap Dedicated Server. You will get the flexibility to update, maintain and control the entire server but we recommend you to provide complete access to us, which helps us to instantly rectify the errors and always keep the server in good health.
Our low-cost fully managed dedicated server hosting comes with enhanced security features that protect your site from any malicious attacks. Our team would configure the necessary passwords, IP address denials, SSL, IPS, IDS firewalls. The DDoS protection will continuously monitor the incoming website traffic and would deny access to suspicious traffic.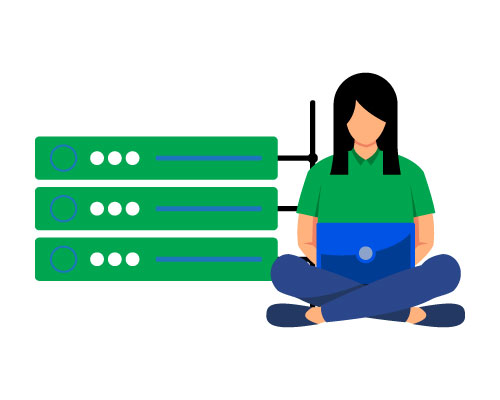 Engineered with high-end processors, higher memory capacity, and storage drives, our cheap priced managed dedicated servers can easily handle Intensive traffics. You won't experience a second delay on webpage navigation and loading, during heavy website visits and traffic.
Our expert team is available 24/7 on-site to ensure that all the servers are working flawlessly. The team continuously monitors the servers and does necessary updates. Whenever you need help, you can rely on our team as they go the extra mile to offer you complete and exclusive assistance. With us, you will never face downtimes and lag during website browsing.
Technology can make your life easier when it works. But when it does not work due to some untoward issue, it may even lead to your crucial data loss. Server Basket takes regular backups of your data and keeps it safe so that you can use it during such a data loss incident or emergency.
Specification
Additional information
| | |
| --- | --- |
| Type of OS | VM Ware, Windows, Linux |
| Max RAM | 128 GB, 16GB, 256 GB, 32 GB, 64 GB, 8GB |
| Max Storage | 1 TB, 2 TB, 4TB, 8TB |
| Remote Management | Yes |
| Type Of Hosting | Managed Dedicated Server |
| Type of Storage | SAS, SATA, SSD |
| Data Center Location | INDIA, USA |