Managed ESXi Cloud Dedicated Server Plans in India
Plan ID
Processor
Cores
RAM
Storage
Bandwidth
Price/Month
Buy Now
DS-1
1 x E5-2620
6 Cores
32GB DDR3
2 x 500GB SSD with RAID 1
Unlimited
Rs. 6,999/-

Get 30 Days Free Trial
Live Chat Now

DS-2
1 x E5-2650 v2
8 Cores
32GB DDR3
2 x 500GB SSD with RAID 1
Unlimited
Rs. 7,999/-

Get 30 Days Free Trial
Live Chat Now

DS-3
1 x E5-2680 v3
12 Cores
64GB DDR4
2 x 1TB SSD with RAID 1
Unlimited
Rs. 11,999/-

Get 30 Days Free Trial
Live Chat Now

DS-4
1 x E5-2680 v3
12 Cores
128GB DDR4
3 x 1TB SSD with RAID 5
Unlimited
Rs. 14,999/-

Get 30 Days Free Trial
Live Chat Now

DS-5
2 x E5-2680 v3
24 Cores
256GB DDR4
2 x 500GB SSD for OS RAID 1 / 2 x 1.92TB SSD RAID 1
Unlimited
Rs. 19,999/-

Get 30 Days Free Trial
Live Chat Now

DS-6
2 x E5-2680 v3
24 Cores
384GB DDR4
2 x 500GB SSD for OS RAID 1 / 3 x 1.92TB SSD RAID 5
Unlimited
Rs. 24,999/-

Get 30 Days Free Trial
Live Chat Now

DS-7
2 x E5-2696 v3
36 Cores
384GB DDR4
2 x 500GB SSD for OS RAID 1 / 3 x 1.92TB SSD RAID 5
Unlimited
Rs. 29,999/-

Get 30 Days Free Trial
Live Chat Now

DS-8
2 x E5-2696 v3
36 Cores
512GB DDR4
2 x 500GB SSD for OS RAID 1 / 4 x 1.92TB SSD RAID 5
Unlimited
Rs. 34,999/-

Get 30 Days Free Trial
Live Chat Now

DS-9
2 x E5-2696 v4
44 Cores
512GB DDR4
2 x 500GB SSD for OS RAID 1 / 4 x 1.92TB SSD RAID 5
Unlimited
Rs. 39,999/-

Get 30 Days Free Trial
Live Chat Now

DS-10
2 x Intel Gold 6148
40 Cores
512GB DDR4
2 x 500GB SSD for OS RAID 1 / 4 x 1.92TB SSD RAID 5
Unlimited
Rs. 54,999/-

Live Chat Now

DS-11
2 x AMD EPYC 7742
128 Cores
1TB DDR4
2 x 500GB SSD for OS RAID 1 / 4 x 1.92TB SSD RAID 5
Unlimited
Rs. 99,999/-

Live Chat Now
Customize your Dedicated Server with SB
VMware ESXi Dedicated server hosting offers low price, free esxi management, unlimited VMs, full root access with our high enterprise vmware vsphere cloud ESXi dedicated servers.
Deploy unlimited VM Nodes with our managed ESXi Cloud dedicated Hosting!!! No need to pay anything extra for server management. Reduce IT costs using our dedicated server with ESXi.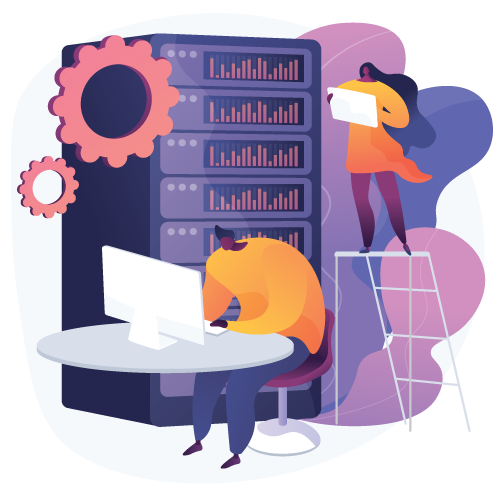 High-End ESXi Dedicated Cloud Servers
We cater high-end enterprise ESXi dedicated servers to businesses across all sectors and categories. With specialized skills and setup and hardware infrastructure, we help our clients to meet response time requirements and maximize efficiency without fail.
Free ESXi Management
ESXI dedicated hosting server management is free now!!! No need to hire separate system admin. We will take care of server security and resources, software updates, backups, Optimization, control panel applications, new custom applications etc. and provide weekly or monthly reports to clients.
Unlimited VMs
Reap the benefits of unlimited VMs (virtual machines) installed by our Private Cloud Experts. With our hosted server, users can create as many redhat, windows, ubuntu VMs as required within the resource capability. We also provide the server with the ability to scale overall resources and VMs easily.
Lowest Price
Looking for low cost cheap ESXi hosting provider? We are fully dedicated in providing best quality VMware ESXi dedicated hosting at lowest price ever india, uk, us, canada. There is no additional extra cost or risk. We are so confident that our service is of cheap price compared to other similar technology dealers.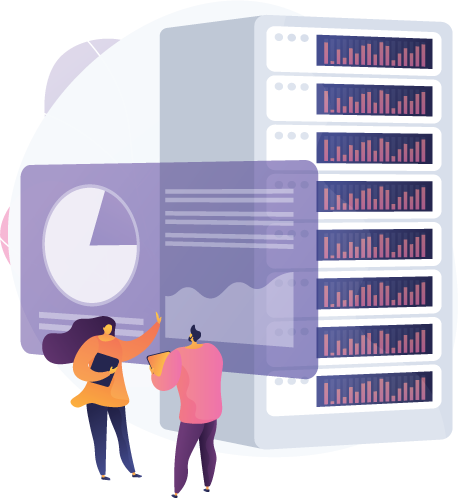 Benefits with Server Basket
We offer fast and low cost Managed ESXi Cloud dedicated server hosting with high end enterprise servers, free ESXi management, unlimited VMs, any OS support, 100% server uptime and 24/7 support.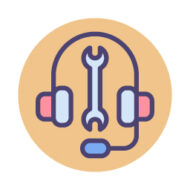 24/7 - Instant support
Our qualified and highly knowledgeable support staff is available round the clock 24/7 to provide expert support on all administrative tasks via live chat, Email, telephone etc. We ensure to clear and answer all your queries on the service provided. Once an issue is raised, you can directly walk in to your nearest support center. Our Server support centers located at different cities like Hyderabad, Chennai, Bangalore, Mumbai, Noida, pune etc. it will get resolved in very less time.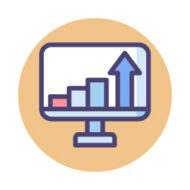 100% Uptime
Our Dedicated ESXi Hosting Server uptime is of utmost importance now-a-days in digital IT world. We never let your ESXI dedicated server to face downtime issues. Our network is built and designed to provide reliable, services with high quality hardware, unparalleled uptime and unbeatable power backup.
FAQs
Why should I go for VMware esxi dedicated server?
Because ESXI dedicated server offers unlimited VMs, full root access and a high enterprise vmware at a very low price available in the Indian market.
Do VMware Esxi Dedicated Servers Supports Multicore Systems?
Yes. VMware ESXI dedicated server is programmed in accordance with the multi-core CPU systems including 12-core, 14-core, 16-core, 24-core, and 56-core Dual Xeon CPU systems.
What is the difference between VMware ESXi Servers and VMware vSphere Hypervisor Servers?
VSphere Hypervisor server is the name of the product that includes vCenter server, ESXI Hypervisor whereas ESXI is just a type of hypervisor of VSphere.
What are the minimum system requirements for using VMware Esxi Application?
The basic requirements for using the VMware ESXI Application are server security, resources, software updates, adequate backups, optimization, control panel applications, and new custom applications.
Is my data secure on ESXi Dedicated Server?
Yes. Your data is always secure on the ESXI dedicated server as our server consists of specialized skills, setups as well as tight hardware infrastructure.
What are features included in this VMware dedicated server?
We provide a wide range of features in our server including free ESXI management, unlimited VMs, OS support, 24/7 customer support and 100% server uptime.