Cheap Windows Dedicated Server Hosting
Install all the inbuilt applications with just a single click
Low Cost Addons
Full Root Access
Customize Windows Server As per Usage
Physical Data Backups
Cheap Indian Dedicated IPs
24/7 Technical Assistance
Cheap Windows Dedicated Server Hosting
Plan ID
Processor
Cores
RAM
Storage
Bandwidth
Price/Month
Buy Now
DS-1
1 x E5-2620
6 Cores
32GB DDR3
2 x 500GB SSD with RAID 1
Unlimited
Rs. 6,999/-

Get 30 Days Free Trial
Live Chat Now

DS-2
1 x E5-2650 v2
8 Cores
32GB DDR3
2 x 500GB SSD with RAID 1
Unlimited
Rs. 7,999/-

Get 30 Days Free Trial
Live Chat Now

DS-3
1 x E5-2680 v3
12 Cores
64GB DDR4
2 x 1TB SSD with RAID 1
Unlimited
Rs. 11,999/-

Get 30 Days Free Trial
Live Chat Now

DS-4
1 x E5-2680 v3
12 Cores
128GB DDR4
3 x 1TB SSD with RAID 5
Unlimited
Rs. 14,999/-

Get 30 Days Free Trial
Live Chat Now

DS-5
2 x E5-2680 v3
24 Cores
256GB DDR4
2 x 500GB SSD for OS RAID 1 / 2 x 1.92TB SSD RAID 1
Unlimited
Rs. 19,999/-

Get 30 Days Free Trial
Live Chat Now

DS-6
2 x E5-2680 v3
24 Cores
384GB DDR4
2 x 500GB SSD for OS RAID 1 / 3 x 1.92TB SSD RAID 5
Unlimited
Rs. 24,999/-

Get 30 Days Free Trial
Live Chat Now

DS-7
2 x E5-2696 v3
36 Cores
384GB DDR4
2 x 500GB SSD for OS RAID 1 / 3 x 1.92TB SSD RAID 5
Unlimited
Rs. 29,999/-

Get 30 Days Free Trial
Live Chat Now

DS-8
2 x E5-2696 v3
36 Cores
512GB DDR4
2 x 500GB SSD for OS RAID 1 / 4 x 1.92TB SSD RAID 5
Unlimited
Rs. 34,999/-

Get 30 Days Free Trial
Live Chat Now

DS-9
2 x E5-2696 v4
44 Cores
512GB DDR4
2 x 500GB SSD for OS RAID 1 / 4 x 1.92TB SSD RAID 5
Unlimited
Rs. 39,999/-

Get 30 Days Free Trial
Live Chat Now

DS-10
2 x Intel Gold 6148
40 Cores
512GB DDR4
2 x 500GB SSD for OS RAID 1 / 4 x 1.92TB SSD RAID 5
Unlimited
Rs. 54,999/-

Live Chat Now

DS-11
2 x AMD EPYC 7742
128 Cores
1TB DDR4
2 x 500GB SSD for OS RAID 1 / 4 x 1.92TB SSD RAID 5
Unlimited
Rs. 99,999/-

Live Chat Now
Get Windows Dedicated Server Hosting With Free Tech Support At Best Price In India
Server Basket offers excellent value with Cheap Windows Dedicated Server hosting India services at the best price with all facilities like unlimited IPs, huge size storage drives, excellent  WAF and IPS enabled firewall-protected datacenter, and MySQL, MSSQL database servers many more user-friendly facilities. All versions of Windows OS which includes Windows Server 2008, Windows Server 2010, windows Serve 2012, Windows Server 2016 will be supported here and it's recommended to move on windows 2016 version OS for better windows dedicated server hosting service experience and benefits.
We offer cheap windows dedicated server hosting India to the users with a wide range of high workload supported tools like MySQL, MSSQL Database, Dedicated IPs, and windows migration at no extra cost for software this services. The Plesk panel is an easy-to-use interface that helps the Cheap Windows Dedicated Server Hosting India users with data protection such as malware scanning, email protection, etc., at a cheap price in today's IT market. In providing cheap windows dedicated server hosting services, we stand at the top place today. The customer need not worry in terms of their server management since we look after the whole operations happening with the server and will assure 100% server uptime guarantee to the users without any hassles.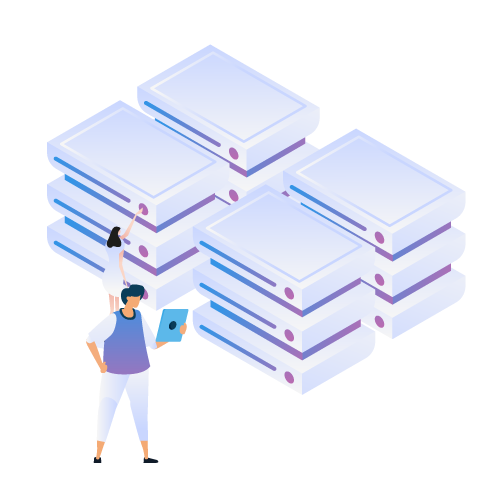 Cheap India Dedicated Windows Server Plans
You will definitely have cheaper plans for windows dedicated hosting service than other cheap windows dedicated service providers in India like economical, silver, and gold plan with enough user-friendly service and with additional ips according to your
cheap windows dedicated server
plan.
Cheap But Enterprise Service
You will get cheaper but we provide highly secured enterprise-level windows dedicated servers. All Your stored data will be 100% protected from any hacking possibilities or virus infections. Hence, without any worries, you can run Applications on your Windows Dedicated Server Hosting India.
No Extra Cost for any Windows OS
Once you get registered with cheap Windows Dedicated Server Hosting India, you can switch on to different versions of Windows OS like 2008 to 2016 as per your requirement and flexibility. No extra charges will be applied to your switching action with our cheap windows dedicated servers.
Exact Suitable for India Startups
According to India startup campaigns run by the Indian Govt. We enhance the scope of hosting service by providing cheap windows dedicated server hosting with the most advanced tools or addons of Microsoft for a better user experience.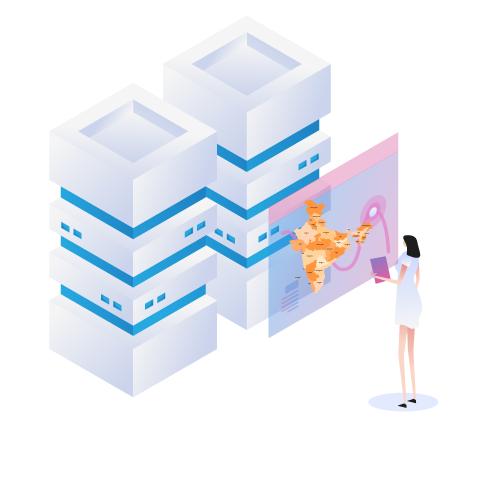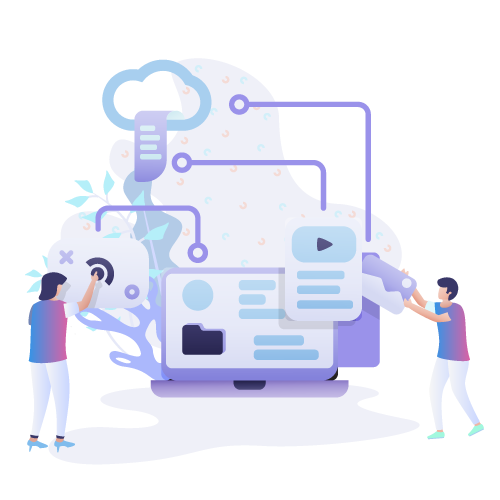 Cheap Windows Server Addons
You can have cheap windows server add-ons such as RAM, Processor, storage devices, Firewalls, dedicated IPs, and much more for a better performance of the cheap windows server. As per your demand, we can extend any infrastructures provided for the windows hosting service.
No Mediators And Partners
We don't appoint any third party or partners in the provision of a deal of cheap windows hosting service so that there will be no more extra costs or inconvenient charges and terms and conditions will be applied.
Access From Anywhere India
Due to unlimited and broad bandwidth and highest scalability than the other windows dedicated server providers, the browsing or accessing speed of websites, applications from anywhere in India can be performed and control panel and database can be controlled from anywhere in India.
Cheap Indian Dedicated IPs
We have unlimited Indian dedicated IPs for multiple domain hosting services through Windows dedicated server and the nos. of resellers will be grown for yielding a great profit motive business.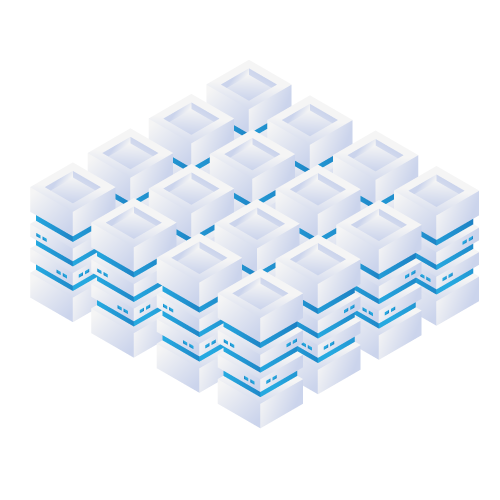 Benefits with Server Basket
We provide free windows dedicated server installation to the users so that they can check out our cheap windows dedicated hosting services. Our cheap windows dedicated server hosting India comes with a wide range of applications and a Plesk control panel that helps to install all the inbuilt applications with just a single click.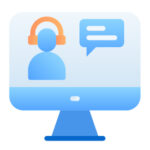 24x7 Windows Certified Support
Our dedicated and Microsoft-certified technical personnel in the customer support department will take care of your any kind of issues raised at any time for 24×7 hours. You will have an instant support service through different tools and media.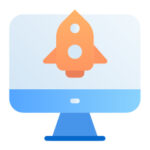 100% Uptime Windows Servers
With a 100% uptime browsing feature at anywhere around the globe, you can expand your business opportunity worldwide by inviting many visitors to your website with the expansion of customer range by choosing our cheap windows dedicated servers.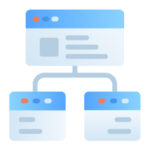 Full Root Access And Premium Bandwidth
With our powerful Linux dedicated servers, you will get full root access, so you can make regular OS updates, install additional software and reboot the server whenever you need. Due to the provision of premium bandwidth, you won't face any lag even for a second while opening any application. You also get the flexibility to host several websites.
FAQs for Windows Dedicated Server Hosting
What is windows dedicated server hosting?
A hosting solution that avails users of all the server resources to seamlessly manage and meet all requirements of their Windows-based applications is nothing but a Windows dedicated server hosting. It guarantees maximum efficiency, uninterrupted uptime, and productivity to users.
Why choose Server Basket for windows dedicated server hosting?
Server Basket offers complete server root access along with low-cost add-ons on its server hosting plans. Physical data backups and round-the-clock technical support are added advantages. We are the only hosting providers that offer dedicated hosting at such cheap prices.
Are regular antivirus and malware scans done under the windows dedicated server hosting?
Yes, regular antivirus and malware scans carried out by experts are a part of windows dedicated server hosting. Our servers will be under constant surveillance and are monitored by hosting professionals to provide 100% security to your workflows and data.
How much time does it take to setup a windows dedicated server after placing the order?
Our technical team will start configuring the server based on your requirements as soon as we confirm your order. As they stay online 24/7, they start working on the server immediately and provide you the access within a few hours.
What happens if any hardware failure occurs at the datacenter?
Server Basket's technical team is lead by the leading experts of the industry who ensure that users face no issues. But, in case of any unprecedented hardware failure, our technicians get to work immediately and resolve it in no time.
Is there a limit on bandwidth usage, and what is the uptime guarantee?
Server Basket puts no limit whatsoever on the bandwidth. Users can upload and download any number of files without experiencing any downdrifts and lags. Being hosted on tier4 data centers, we guarantee 100% uptime to support your applications and websites.
Do you have 24/7 tech support team, and what is your response time?
Yes, we have a 24/7 technical support team available for the assistance of users. If you encounter any issues or doubts with regards to the Windows hosting, you can contact our team and expect a response within a few minutes.