Cheap Indian Dedicated Servers Price List
Plan ID
Processor
Cores / Threads
Storage
RAM
Bandwidth
Price/Month
Buy Now
DS-1
1 x E5-2620
6 Cores / 12 Threads
2 x 500GB SSD with RAID 1
32GB DDR3
Unlimited
Rs. 6,999/-

Get 30 Days Free Trial
Live Chat Now

DS-2
1 x E5-2650 v2
8 Cores / 16 Threads
2 x 500GB SSD with RAID 1
32GB DDR3
Unlimited
Rs. 7,999/-

Get 30 Days Free Trial
Live Chat Now

DS-3
1 x E5-2680 v3
12 Cores / 24 Threads
2 x 1TB SSD with RAID 1
64GB DDR4
Unlimited
Rs. 11,999/-

Get 30 Days Free Trial
Live Chat Now

DS-4
1 x E5-2680 v3
12 Cores / 24 Threads
3 x 1TB SSD with RAID 5
128GB DDR4
Unlimited
Rs. 14,999/-

Get 30 Days Free Trial
Live Chat Now

DS-5
2 x E5-2680 v3
24 Cores / 48 Threads
2 x 500GB SSD for OS RAID 1 / 2 x 1.92TB SSD RAID 1
256GB DDR4
Unlimited
Rs. 19,999/-

Get 30 Days Free Trial
Live Chat Now

DS-6
2 x E5-2680 v3
24 Cores / 48 Threads
2 x 500GB SSD for OS RAID 1 / 3 x 1.92TB SSD RAID 5
384GB DDR4
Unlimited
Rs. 24,999/-

Get 30 Days Free Trial
Live Chat Now

DS-7
2 x E5-2696 v3
36 Cores / 72 Threads
2 x 500GB SSD for OS RAID 1 / 3 x 1.92TB SSD RAID 5
384GB DDR4
Unlimited
Rs. 29,999/-

Get 30 Days Free Trial
Live Chat Now

DS-8
2 x E5-2696 v3
36 Cores / 72 Threads
2 x 500GB SSD for OS RAID 1 / 4 x 1.92TB SSD RAID 5
512GB DDR4
Unlimited
Rs. 34,999/-

Get 30 Days Free Trial
Live Chat Now

DS-9
2 x E5-2696 v4
44 Cores / 88 Threads
2 x 500GB SSD for OS RAID 1 / 4 x 1.92TB SSD RAID 5
512GB DDR4
Unlimited
Rs. 39,999/-

Get 30 Days Free Trial
Live Chat Now

DS-10
2 x Intel Gold 6148
40 Cores / 80 Threads
2 x 500GB SSD for OS RAID 1 / 4 x 1.92TB SSD RAID 5
512GB DDR4
Unlimited
Rs. 54,999/-

Live Chat Now

DS-11
2 x AMD EPYC 7742
128 Cores / 256 Threads
2 x 500GB SSD for OS RAID 1 / 4 x 1.92TB SSD RAID 5
1TB DDR4
Unlimited
Rs. 99,999/-

Live Chat Now
Need ultra-fast, reliable, and powerful dedicated servers with 100% uptime near your business target region in India? Then our cheapest dedicated server in India will helpful for you, what your website or application requires. Get a powerful dedicated server hosting that is two times as fast as any Server hosting you have ever used before at a very lower price. Our cheap dedicated server hosting plans come with all the features you need like 100% uptime, unlimited bandwidth, robust protection, etc. to succeed online.
Launch your website or application within minutes, we deploy our server in local Tier 4 data centers in India, so we assure you that your website will load faster. Try our cheap dedicated hosting 7 days free trial today and see the difference a modern hosting infrastructure can make, we do provide dedicated servers for the lowest price in India with free tech support.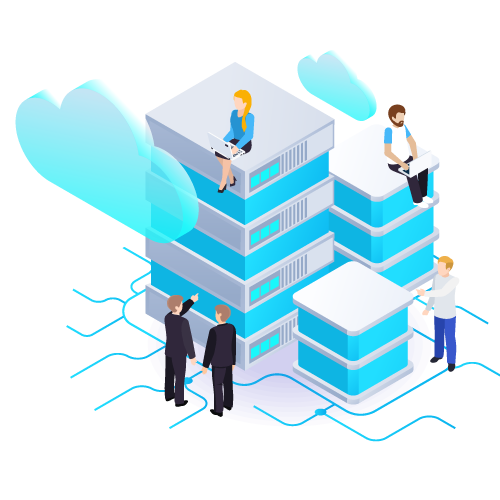 Cheap Indian Dedicated Servers 7 Days Free Trial
Do your website or application receives huge traffic? Do you want to test our dedicated server hosting capability and performance before purchasing any plan? So it would be the best option to try our cheap dedicated hosting in India before paying. We are providing you a 7 days free trial where you can link your application or website with our cheap dedicated server hosting and check whether our server is the right fit for you or not. You can pay for a full-term plan after the trial period.
Powerful Servers with Enterprise Grade Hardware
All our dedicated servers are powered by superior quality, enterprise-grade hardware from leading brands like HP, Dell, and IBM, Supermicro, etc. Even though we charge low price, we build our servers to offer you unparalleled performance and the best speed. The low price doesn't mean that we provide low-quality service, we assure that you get a powerful dedicated server that outperforms any other server in this price range.
Tier 4 Data Center Security
Grow your business now with India's best and highly secured dedicated hosting. Never worry about external threats at our dedicated servers that are highly secured with advanced IPS&IDS firewalls, Threat Alert Management, SSL Cert Guidelines, DDoS & Email Spam protection, etc. Our dedicated servers are deployed in Tier 4 data centers that boast costly high-end infrastructure with bulletproof security, so there will be no chance for server failure.
Low latency Anywhere in India
Are you facing latency issues with your existing host? Speed is an important feature, low latency will have a bad impact on your website and may break your user experience. Shift to our affordable dedicated server hosting which automatically optimize resources on your website to boost the security and speed of your visitors' browsing experience.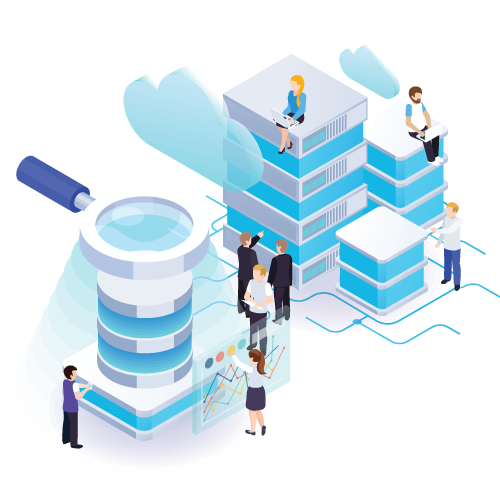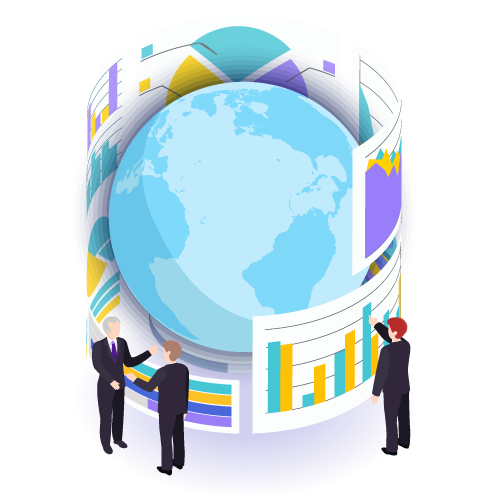 Dedicated Indian Server Plans For Everyone
Whether you have any business, be it a startup, small, medium, and large business, we offer cheap Indian dedicated servers at an unimaginable lowest price by customizing all the resources including, RAM capacity, bandwidth, disk space, IP addresses, etc. as per your business requirements. We charge only for whatever the dedicated server plan we offer. We don't impose additional or hidden charges.
Cheap Indian Dedicated IP's
Buy cheap Indian dedicated server from Server Basket and run your online businesses with multiple dedicated IPs so that you will not face any kind of problem. With our dedicated servers, you will not be impacted by extra resource consumption and can maintain your website securely with high confidence. Host your apps on our affordable dedicated servers and enjoy low latency in India.
Benefits with Server Basket
Not happy with the huge price that is being charged by the other hosting providers? Then migrate to our affordable dedicated servers which are not only available for very low price in the industry but also perform well. We are not resellers, we have our own servers, and that's the reason why we are able to provide dedicated server hosting at the lowest prices in India. Enjoy a dedicated server that is 100% devoted to your business application.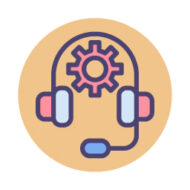 Local India Support Center
Our local Indian support center works all the time 24/7 round the clock to maintain and monitor all your hosted cheap dedicated servers and will provide immediate assistance via email, live chat, and phone calls.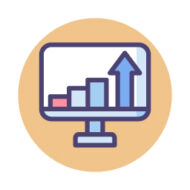 99.99% Server Uptime
Why are you still suffering from a poor host when ServerBasket is offering a powerful dedicated server with 100% uptime guarantee at a budget-friendly price? Migrate to our dedicated servers without paying any extra charges other than the actual price of the plan. Our cheap dedicated servers will be always up and running all the time without showing up downtime or server down issues. If any issue occurs unexpectedly, it will get resolved in very less time.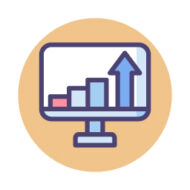 Free Physical Backups
You don't need to worry about your data when the cheap Indian dedicated servers get crashed(although it never happens) under any unexpected circumstances since we provide data backups to the users via physical devices like pen drives, hard drives, etc. We will back up your dedicated server data weekly or monthly for free of cost.
FAQs
Why We Provides Cheap dedicated Servers In India?
There are two main reasons we are providing cheap dedicated servers around india, we are having own data center to manage your dedicated servers and own having own enterprise servers.
What Type of Services Include In This Cheap Dedicated Server?
This cheap Dedicated server plan includes all the basic requirements that you need. i.e; diskspace, root access, unlimited bandwidth, email accounts, dedicated IPs, 24×7 support.
Does This Cheap Dedicated Hosting Plans Based on Which Platform?
No need to worry about our dedicated servers, we provide both Linux or windows platform based on user requirements with free Cpanel, Plesk panel. And also It fulfills HTML, Static and dynamic website requirements.
Is This Dedicated Server Runs On 100% Uptime or Not?
Don't think about cheap cost, All of our dedicated servers created with 100% Aggressive Service level agreement (SLA) hardware, Network uptime will be 100% in a given month, excluding scheduled maintenance.
Is this cheap dedicated server hosting really practical?
Our cheap dedicated servers is compatible with any operating systems and provide top quality high-end services to our dedicated server users in India.
Is this cheap dedicated servers are good for Indian Websites or not?
Yes. Our 24/7 local Indian Support Center is available for our customers and provides assistance through live chats, emails, and telephones. For Indian dedicated servers you will get hassle-free traffic to your websites
Cheap dedicated web hosting servers includes dedicated IP's and Physical Backup services or not?
Our cheap dedicated servers contain dedicates IP's and offer immediate free physical backups that allow you to run website securely.
What are the advantages of cheap dedicated servers in India?
This cheap dedicated server offers 100% network uptime, physical backups, Low price, Indian Tier4 data centers, hassle-free traffic to your websites, full WAF and IPS enabled firewall security that enables you to access the website completely from anywhere in the country.