No Delivery Charges
Technical Support Around the Clock
Lowest Price Guaranteed
Fully Tested and Verified Products/li>
Reliable Online Store for Load Balancers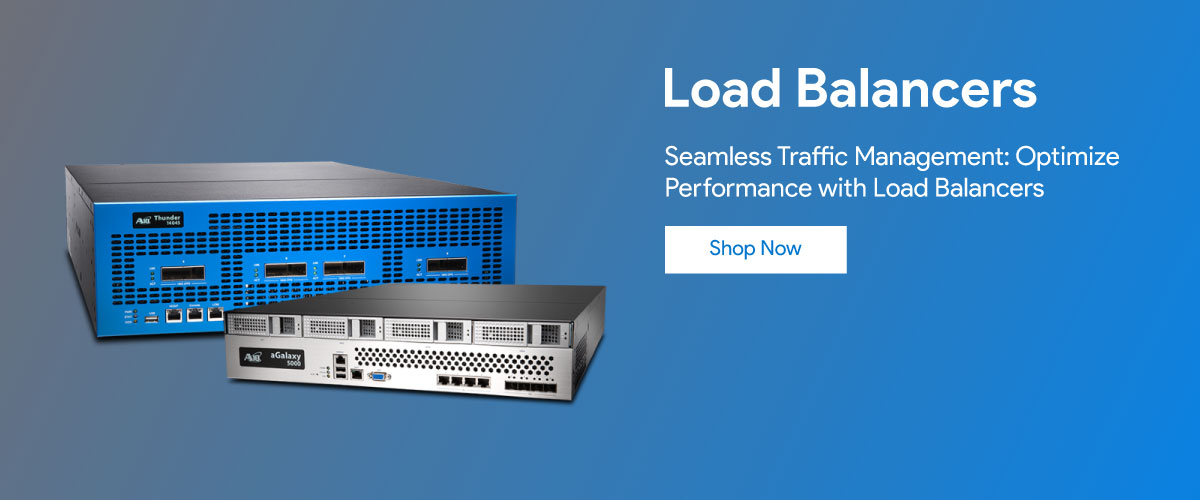 Do you want your applications and websites to be always available and perform optimally? Load balancers allow you to evenly allocate network traffic to avert failure due to overloading a specific resource. They act as traffic managers and help process user requests accurately and swiftly so that your computing resources perform at their best. They can be used as application, network, or link load balancers. In hardware, software, and cloud forms, load balancers offer many benefits—reduced downtime, flexibility, redundancy, efficiency, and scalability.
Server Basket offers all kinds of load balancers from different brands, like Riverbed, KEMP, Packeteer, F5, Citrix, FatPipe, A10, Peplink, etc. Buy them from us and get great discounts and deals with a 7-day return option. High quality of the product is guaranteed. You also get an assured warranty, quick shipping service, setup assistance, and round-the-clock technical support.
Numerous Load Balancer Models Available
There is no dearth of choices as our large stock of load balancers includes Kemp's LoadMaster X3, X15, XHC 40G, and XHC 100G; A10's Thunder 840, 930, 3040, and Thunder 7440 N3 SSL Series; Peplink's Balance 20X, 310 5G, 310X, EPX, SDX Pro, 1350, 2500, etc.; Packetshaper 3500, 6500, and 10000; BIG-IP 3900, BIG-LTM i2800, and BIG-LTM 8950 from F5 Networks; NetScaler C11500 4X10GE, MPX7500, SDW-410, SDX 14000, and others from Citrix; MPVPN, IPVPN, and WARP from FatPipe.
Test Before Buying
Are you worried whether the load balancer will be appropriate for your workload, or it will perform optimally or not? Or, are you confused about which load balancer's brand or model will be suitable for your business. We have a solution for that. Ask for the expert pre-sales guidance from our team and test the balancer you choose before buying it.
Lowest Price
We assure you of the lowest prices for load balancers from all the listed brands. You will not get them for a price lower than ours at any other store. So, without giving costs much thought, buy your desired load balancers from Server Basket and gain many other benefits too.
Instant Delivery
We value you and your precious business time. Hence, we never delay our deliveries. As soon as your order and payment is complete, your chosen load balancer will be instantly dispatched and shipped to your address/location at the earliest.