Linux Dedicated Server Hosting
Any Linux OS Installation May Be RedHat Or CentOS
Expert Linux Server Management
Full Root Access
Custom Application Installation Support
Cpanel Application Support
99.99% Server Up-Time Guarantee
24/7 Technical Assistance
Low-Cost Linux Dedicated Server Hosting Price List
Plan ID
Processor
Cores / Threads
RAM
Storage
Bandwidth
Price/Month
Buy Now
DS-1
1 x E5-2620
6C / 12T
32GB DDR3
2 x 500GB SSD with RAID 1
Unlimited
Rs. 6,999/-

Get 30 Days Free Trial
Live Chat Now

DS-2
1 x E5-2650 v2
8C / 16T
32GB DDR3
2 x 500GB SSD with RAID 1
Unlimited
Rs. 7,999/-

Get 30 Days Free Trial
Live Chat Now

DS-3
1 x E5-2680 v3
12C / 24T
64GB DDR4
2 x 1TB SSD with RAID 1
Unlimited
Rs. 11,999/-

Get 30 Days Free Trial
Live Chat Now

DS-4
1 x E5-2680 v3
12C / 24T
128GB DDR4
3 x 1TB SSD with RAID 5
Unlimited
Rs. 14,999/-

Get 30 Days Free Trial
Live Chat Now

DS-5
2 x E5-2680 v3
24C / 48T
256GB DDR4
2 x 500GB SSD for OS RAID 1 / 2 x 1.92TB SSD RAID 1
Unlimited
Rs. 19,999/-

Get 30 Days Free Trial
Live Chat Now

DS-6
2 x E5-2680 v3
24C / 48T
384GB DDR4
2 x 500GB SSD for OS RAID 1 / 3 x 1.92TB SSD RAID 5
Unlimited
Rs. 24,999/-

Get 30 Days Free Trial
Live Chat Now

DS-7
2 x E5-2696 v3
36C / 72T
384GB DDR4
2 x 500GB SSD for OS RAID 1 / 3 x 1.92TB SSD RAID 5
Unlimited
Rs. 29,999/-

Get 30 Days Free Trial
Live Chat Now

DS-8
2 x E5-2696 v3
36C / 72T
512GB DDR4
2 x 500GB SSD for OS RAID 1 / 4 x 1.92TB SSD RAID 5
Unlimited
Rs. 34,999/-

Get 30 Days Free Trial
Live Chat Now

DS-9
2 x E5-2696 v4
44C / 88T
512GB DDR4
2 x 500GB SSD for OS RAID 1 / 4 x 1.92TB SSD RAID 5
Unlimited
Rs. 39,999/-

Get 30 Days Free Trial
Live Chat Now

DS-10
2 x Intel Gold 6148
40C / 80T
512GB DDR4
2 x 500GB SSD for OS RAID 1 / 4 x 1.92TB SSD RAID 5
Unlimited
Rs. 54,999/-

Live Chat Now

DS-11
2 x AMD EPYC 7742
128C / 256T
1TB DDR4
2 x 500GB SSD for OS RAID 1 / 4 x 1.92TB SSD RAID 5
Unlimited
Rs. 99,999/-

Live Chat Now
Get Linux Dedicated Server Hosting With Free Tech Support At Best Price In India
Looking for a web hosting service that is highly secure, reliable, and offers maximum stability? Does your website handle higher volume data? Do you need your website to open without a fraction delay? Looking for an affordable Linux server price option, but don't want to opt for shared hosting? Then look no further than Server Basket's Linux dedicated server hosting services. With us, you will receive a dedicated Linux server with the flexibility to use all its resources. You can use the CPU, RAM, and the entire bandwidth. Linux dedicated servers are ideal for high-volume and complex websites that require higher storage and processing power. Manage your heavy websites more easily with our dedicated servers. With the best hosting services, we also offer server customization options depending on your business needs. And the profitable aspect is that we offer the hosting services at the very lowest price. With competitive prices, you also receive free 24/7 tech support.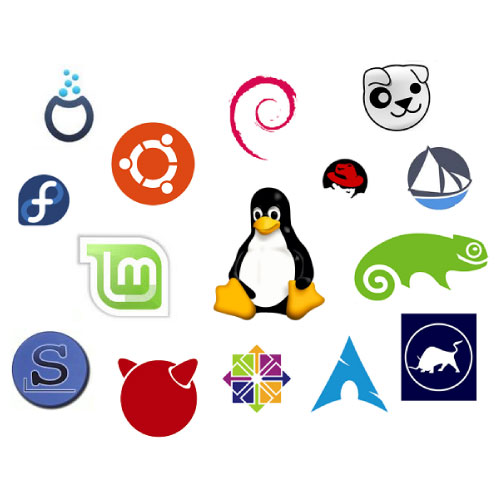 Free Linux OS On Your Server
Server Basket is the one-stop solution for fulfilling all your server hosting needs. We provide free Linux OS on your Servers. Tell us your preferred Linux OS version, and we would install it on your server without any extra charges. With our best hosting services and an array of benefits, you save heavy on your IT business investments.
Support Various Linux OS Versions
Our affordable Linux Dedicated Server hosting supports almost every Linus OS version. The list includes Ubuntu, RedHat, Fedora, OpenSUSE, Linux Mint, Debian, Mandriva and many more. Just let us know the preferred OS that exactly fits your business needs, and we would provide you.
Powerful Linux Dedicated Server at Lowest Rate
With us, you can choose any Linux dedicated server hosting with the operating system of your choice, you also get the option of choosing the specifications as per your requirements. Our powerful Linux dedicated hosting services come at a very lowest price no matter what configuration and add-ons you choose.
Secured Hosting With DDoS Protection
Focus on your core business and leave the security aspect to us. Our Linux dedicated server hosting comes with DDoS protection that stops any malicious attacks within a few minutes. Regardless of the size or frequency of the attack, we use top security features like FREE SSL, IPS, IDS firewalls, hack protection, etc. to keep your website up and attack-free.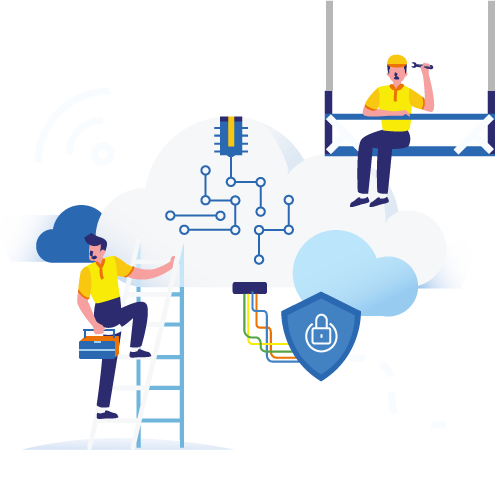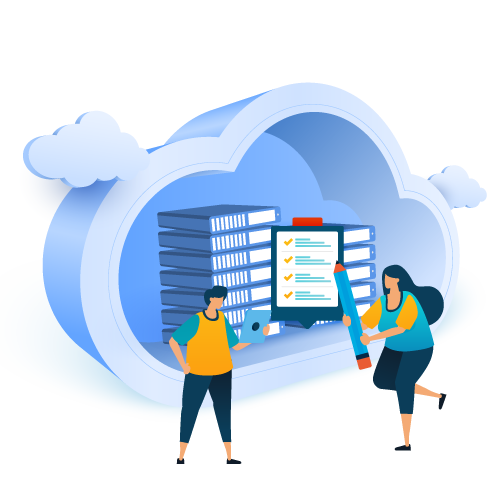 Choose And Configure Exact Hardware
Choose the hardware specifications of your choice. Our dedicated Linux servers are powered by high-quality and enterprise-grade hardware. We provide the customization services as per your preferred processor, RAM and storage drive at a very affordable price.
Self-Managed and Fully Managed Plans Available
The self-managed plan is best for businesses that can handle the technical aspects of the server like software updates, security, and other server aspects. While the Fully managed Linux dedicated hosting plans are suitable for a business that want us to handle the monitoring, software up-gradation, data protection, security, and other aspects of the server.
Benefits with Server Basket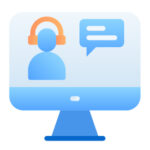 24x7 Live Technical Support
Our technical support team will help you with all the services like server setup, installation, network fine-tuning, security optimization, and many more. You can reach out to our team for any help at any time via live chat option, email or phone call, and they will instantly resolve your issue.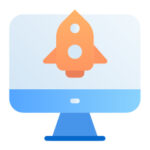 99.99% Uptime Guarantee
The round the clock availability of your website or application is our top priority, therefore we stand by that fact that you get a 99.99% uptime guarantee with our Linux dedicated server hosting. We deploy our servers in tier 4 data center which are built with high-end infrastructure, so you will never come across security and downtime issues.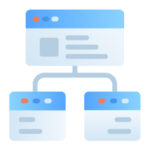 Full Root Access And Premium Bandwidth
With our powerful Linux dedicated servers, you will get full root access, so you can make regular OS updates, install additional software and reboot the server whenever you need. Due to the provision of premium bandwidth, you won't face any lag even for a second while opening any application. You also get the flexibility to host several websites.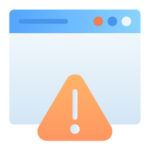 No Need To Pay For Migration
Whether your website is hosted in shared hosting or with some other dedicated hosting service provider, we handle the full migration for free. Our expert team will coordinate with you and perform the entire migration process from your current host to our Linux dedicated servers.
FAQs for Raid Cards
What is Linux dedicated server?
Linux dedicated server is nothing but a complete server that is designed with resources to support the Linux OS that helps users to work in a reliable and controlled hosting environment. This server is cost-friendly and guarantees fewer server crashes.
What is the main difference between Linux hosting and windows hosting?
The main difference is that the Linux server comes at a cheaper cost, and it is much faster than the windows server. Contrarily, the Windows server is quite handier to use and can, by default, support multiple scripts and applications.
Do the Linux-based dedicated servers provide more stability than windows based dedicated servers?
Yes, Linux is much stable compared to Windows. Windows can have trouble dealing with multiple tasks and also finds it hard to cope with certain applications. On the other hand, Linux is the most flexible and hardly demands a reboot.
Can we run multiple operating systems using Linux dedicated hosting?
Yes, you can run multiple OS. Our Linux dedicated hosting server can support all Linux OS versions that include Ubuntu, Fedora, RedHat, Linux Mint, Open SUSE, Mandriva, and many more. We'll set up the exact OS you are looking for.
How long does it take for my server to be ready for use after placing the order?
Server Basket ensures to get your server ready as soon as possible. After placing the order, we will immediately start setting up the server with the specifications you desire under professional supervision and give you access within a few hours.
What levels of Management do you provide?
Server Basket provides fully managed and enterprise levels of management services.
Do you monitor my server?
Server Basket monitors your server and sends alerts for various functionalities such as service unavailability, bandwidth.
Can I subdivide my space and resell it to others?
Yes, you can if you wish to. We have both self-managed and fully managed dedicated hosting plans for you. Feel free to contact us to know more about our services and choose one that can perfectly suit your reseller needs.
Can I expand the configuration if there is a requirement for additional resources?
Yes, you can talk to the SB technical team whenever you desire to expand or upgrade your server configuration and specify your requirements to them. Our experts will start working on it and get the server ready within no time.
How can I reach your tech support team in case of any issue?
If you encounter any issues with our Linux dedicated server, you can contact our technical team through any of the resources that include LiveChat, call, message, WhatsApp, or mail. Our team will be online round-the-clock and will respond almost immediately.