Dell PowerEdge R715 Rack Server
₹ 155,000.00 (-3%)
Form Factor : 2U Rack server
Max Supported Storage : 6TB
Max Supported Memory : 512GB DDR3
Remote Management- iDRAC6 Express
Supported Processors : AMD Opteron 6100, 6200, & 6300 Series CPUs
Power Supply : Dual
Special Deals on Bulk Orders
Quick Shipping Throughout India
Shipping Charges depend on the location
Description
The Refurbished Dell PowerEdge R715 Server is an outstanding server when it comes to its performance as well as its price. This Refurbished Server is a solid multipurpose 2U rackmount server ideal for critical business applications such as virtualization, database management, and other applications for SMBs and enterprises. Used Dell R715 rack Server makes use of the power of the AMD Opteron 6100 and 6200 series processors with 8, 12, and 16 cores, and up to 256GB of DDR3 RAM with 16 DIMM sockets. This high-end server supports six 2.5-inch SAS, SATA HDD, or SSD Drives and provides performance while staying within budget.
Please note that due to the end of the life of Dell PowerEdge R715, we do not provide any support. The hardware parts of this server are no longer available, and we don't offer any warranty. If you are looking to buy a Refurbished Dell PowerEdge server for your business needs, then go through the other servers on our website that give more performance than the Dell R715 Server at the lowest possible price.
Sleek, Power Exhaling And Unbeaten Performance
When looking for the sleekest and performance exhaling corporate server, you've got to think of Dell PowerEdge R715. This Dell-manufactured business server blends in a dual AMD Opteron-8-core processor, and a highly expansive internal hard drive, and comes with the greatest deal of expandable memory of up to 512GB.
Dell R715 Rack Server Is Moderately Slim
Created to add zest to your corporate server capability by combining an expansive Intel Xeon processor, the Refurbished Dell R715 Server is a unique performer on all fronts. For the best performance with the moderately slim 12 X 38 X 28 inch body, the server is the best partner for your high-demanding business.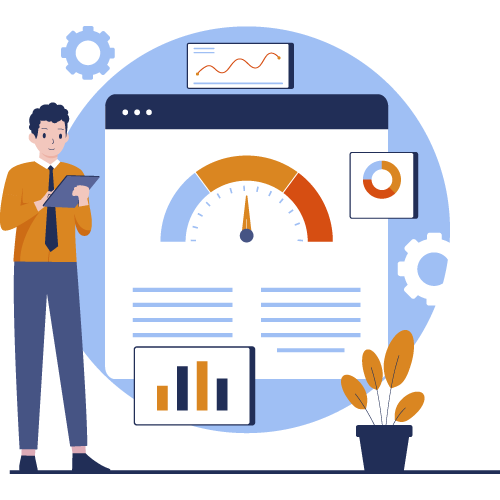 Expansive Hard Drive Storage And RAID Support
Manufactured with the understanding of the need for high-speed and capital internet and system support, the Refurbished Dell R715 Server further allows you six drive bays to ensure that you never run short of space. It additionally comes with a built-in PERC H700 RAID controller kit with up to seven supported RAID levels (0, 1, 5, 6, 10, 50, and 60).
Sleekest Touch In Every Click
To give the server the sleekest touch with every click, a Dual Embedded Broadcom 5709C network controller is also versed in the heart of your internet connectivity. This not only allows your business to reap the sheerest business internet support but also allows you access to the fastest connectivity from your centralized server system. Further to this, the server comes with 4 high-speed storage slots for your further networking needs.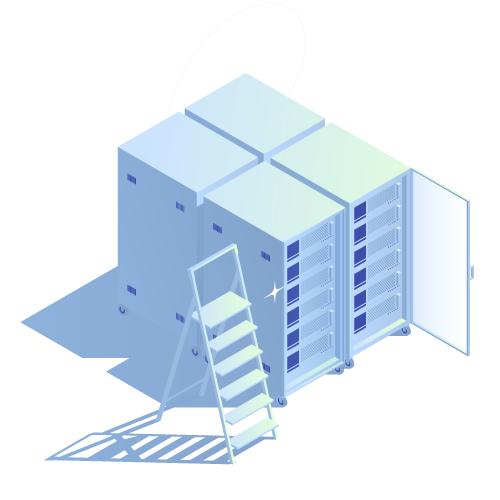 High-End Graphic Support
As surely as every great server should be, the 53 pounds Refurbished Dell R715 Server is bundled with the highest compatibility Integrated Matrox G200 graphics controllers, a Bezel Rail kit, and a power efficient 1100W Hot-Plug type power supply. Therefore, if looking for the greatest business support and super performance, this is the gadget that will elevate your operations by giving a sheer swipe over your past server failures in design and superiority. It's manufactured for super people, who own it, own your business, and multiply your business output affordable.
Large Storage Units
When looking for a super-created server with over 3TB storage support capability, Dell PowerEdge R715 is the right machine for you. Additionally, the machine comes with additional slots for configuring more hard drives for more demanding users. Dell PowerEdge R715 is a unique combination of superior specs of a hard drive, RAM that you can expand up to 512GB, high-speed internet connectivity, super RAID support and low power consumption, and a 53-pound weighted body.
1 Year Warranty
We provide a one-year warranty for spare parts and three months of coverage for the barebones of the Refurbished Dell R715 Server. It means that from the date of purchase of your server, we guarantee free-of-charge repair of the hardware part or immediate replacement in the event of its failure during the entire warranty period.
Instant Shipping All Over India
No matter in which place of the country you are in, we will deliver the Refurbished Dell R715 Server to your address anywhere in India including Major cities like Mumbai, Hyderabad, Kolkata, Chennai, Bangalore, Pune, Coimbatore etc, safely as quickly as possible. When once the order is confirmed, we will build the server as per your required configuration and ship it to your address when once the payment is completed.
24/7 Tech Support
Need help for the Refurbished Dell R715 Server that you have purchased? Then contact our technical support team through the live chat on our portal, phone call or by writing an email. We are online 24/7 to interact with our valued customers and ready to provide support. We strive to resolve all issues efficiently as quickly as possible.
Extra Price for Dell PowerEdge R715 Rack Server RAM accessories list
| Part No | Description | configuration |  Retail Price |  Offer Price | Buy |
| --- | --- | --- | --- | --- | --- |
| 70-ABEP | Kit - 4GB (1x4G) 1600Mhz Single Ranked x4 Data Width UDIMM Low Volt | 4GB RAM | 7,200 | 6,899 | Buy Now |
| 70-23382 | Kit - 8GB,1600Mhz,Dual,Rank,x8 Data Width, Low Volt UDIMM | 8GB RAM | 11,300 | 10,699 | Buy Now |
| 70-ABUN | Kit - 8GB RDIMM, 2133 MHz, Dual Rank, x8 Data Width | 8GB DDR4 RAM | 12,000 | 11,399 | Buy Now |
| 70-ABUK | Kit - 16GB RDIMM, 2133 MHz, Dual Rank, x8 Data Width | 16GB RAM | 13,500 | 12,699 | Buy Now |
| 70-ACMH | Kit - 16GB UDIMM, 2133 MHz, Dual Rank, x8 Data Width | 16GB RAM | 23,300 | 21,949 | Buy Now |
| 70-ABUK | Kit - 16GB RDIMM, 2133 MHz, Dual Rank, x8 Data Width | 16 GB RAM | 21,900 | 20,599 | Buy Now |
| 70-ABWL | Kit - 32GB RDIMM, 2133 MHz, Dual Rank, x8 Data Width | 32 GB RAM | 38,700 | 36,399 | Buy Now |
Specification
Additional information
| | |
| --- | --- |
| Brand | Dell |
| Server Type | 2U Rack |
| CPU Core Options | 8 to 32 Cores |
| No of Processors | 2 |
| Memory Slots | 16 DIMM slots |
| Supported RAM | 1GB/2GB/4GB/8GB/16GB/32GB DDR3 |
| Max RAM | 512 GB |
| Hard Drive Bays | 6 SFF |
| Supported HDD Drives(Options) | 2.5": SAS (10K, 15K), nearline SAS (7.2K), SATA (7.2K), SAS 512e (15K) |
| Hard Drive Options | Hard Disk Drive(HDD), Solid State Drive(SSD) Drives |
| Supported SSD Drives(Options) | 2.5": SATA SSD |
| Max Storage | 6 TB |
| Supported Graphics(Video) Card | Matrox G200eW |
| PCI Slots | 6 |
| Supported Remote Management | iDRAC6 Express, iDRAC6 Enterprise, |
| RAID Controllers | RAID 0, RAID 1, RAID 10, RAID 5, RAID 50 |
| Internal Raid Controllers | PERC H200, PERC H700 |
| External Raid Controllers | PERC H800, SAS 5/E, PERC 6/E |
| Power Consumption | 750W, 1100W |