Dell PowerEdge R730 Server
₹ 115,640.00 (-5%)
Form Factor : 2U Rack
Remote Desktop : iDRAC8
Raid Controller : PERC H730
Max Supported Storage : 64TB
Max Supported RAM : 3TB DDR4
Max Supported Cores : Up to 22
Assured Warranty
24/7 Technical Support
Free Shipping Throughout India
Worldwide Shipping
Buyback Option Available
Test Remotely Before Buying
Use "SB5" Coupon for Additional Discount
Configure Now
Description
Buy Dell PowerEdge R730 server at low price and acquire 1 year onsite warranty, immediate shipping to any location in India. Dell PowerEdge R730 Server is a powerful, versatile 2U rack server. Cheap Price is just one of the amazing advantages we offer to our customers. The Dell R730 can be configured to suit varied business purposes. Its chassis has a relatively small form factor of 2U. Within that small space, this Dell server houses large memory with high speeds, powerful processors as well as large, fast and versatile storage.
Dell PowerEdge R730 Server Plans In India
| SERVER PLANS | RAM | PROCESSOR | STORAGE | PRICE |
| --- | --- | --- | --- | --- |
| Dell PowerEdge R730 Server (Basic) | 64GB DDR4 (8 x 8GB) | 2 x Intel Xeon E5-2682 v4/ 16 Core/ 32vCPu | 1.2TB SAS HDD (2 x 600GB) | Rs. 109,899.00 |
| Dell PowerEdge R730 Server (Standard) | 128GB DDR4 (16 x 8GB) | 2 x Intel Xeon E5-2682 v4/ 16 Core/ 32vCPu | 1.8TB SAS HDD (2 x 900GB) | Rs. 117,199.00 |
| Dell PowerEdge R730 Server (Reliable) | 256GB DDR4 (16 x 16GB) | 2 x Intel Xeon E5-2682 v4/ 16 Core/ 32vCPu | 960GB SATA SSD (2 x 480GB) | Rs. 141,899.00 |
| Dell PowerEdge R730 Server (Powerful) | 512GB DDR4 (16 x 32GB) | 2 x Intel Xeon E5-2682 v4/ 16 Core/ 32vCPu | 1.92TB SATA SSD (2 x 960GB) | Rs. 194,499.00 |
Improved performance
The Dell PowerEdge R730 server has memory of 3TB. This is possible because the motherboard has 24 DIMM slots on it for further expansion. It has powerful Intel Xeon 2600 V4 processor with 2.4 GHz clock speed, two PCLe slots and Intel C610 chipset for improved I/O performance. The processor is connected to memory's DIMM via 8 GTs Intel Quick Path Interconnect for increasing processor bandwidth. High specs are a hallmark of the 13th generation Dell PowerEdge servers, and R730 has no exceptions. All specifications of the server are detailed in the spec sheet, documentations of the Dell PowerEdge R730 server available for download at our website.
Dell PowerEdge R730 Server- Next-Gen power & flexibility
The 8 GTs Intel QPI enables high speed communication from the processor to the I/O, raid, storage and communication modules. The server has two processor sockets to allow for an additional processor so as to increase processing power, and the processors can have variable number of cores up to 22. There are also expansion slots and space on the server for an addition of memory, internal hard drives, network cards, raid controllers as well as external storage and raid controllers. This makes Dell R730 customizable for a variety of business needs.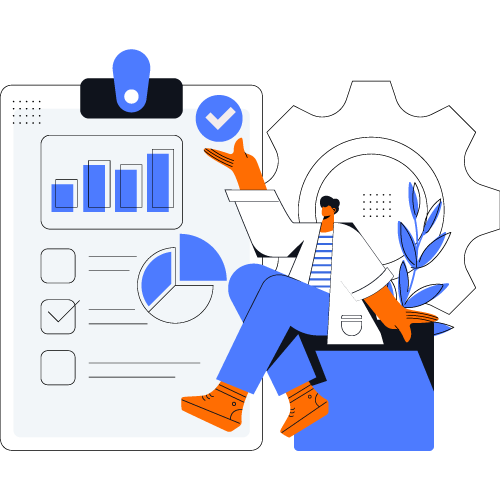 Great Storage Units
Storage in the server is scalable. The Dell PowerEdge R730 chassis can hold up to eight SAS or SSD hard drives of 3.5″ to give a maximum capacity of 64TB. In addition, it can house 16*2.5 inch SAS drives that yield a maximum capacity of 29 TB. In addition, the R730 has a PERC S130 raid controller shipped with it. The sale price of the server is pocket-friendly because the raid is a cheap raid solution. Other types of raid controllers can be added; the PERC H730, PERC R730p Etc
Intelligent Server Management
The Dell R730 ships with Dell OpenManage platform. OpenManage essentials enable intelligent server administration and management using command line and graphical interfaces. It also allows hardware configurations to be made via USB dongles. OpenManage provides convenience. It allows access to the system by mobile devices that run on Android. The system also monitors environmental variables such as temperature and automatically does resource management, performance optimization of the system.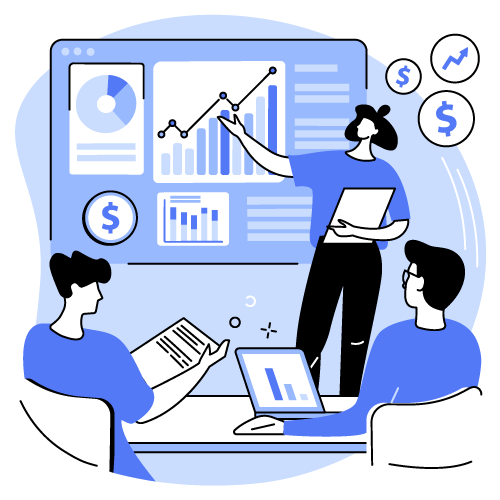 Advanced Cooling-great value for money
The cheap cost of the server and its power consumption are the critical factors while choosing a server to purchase. The sale price is still very reasonable when Dell R730 energy savings are considered. It has 750w AC Power Supply with power efficiency levels. It has a redundant hot plug power supply and cooling system. The cooling system is further aided by removable air ducts that maximize airflow and aid cooling.
Chassis of Dell PowerEdge R730 Server
The Dell R730 is a small form server with high specs. It comes in a lightweight package with great performance inside. The dimensions of the chassis are 3.44″ by 17.49″ by 26.92 ". It has 2U height and packs speed, power, and reconfigurability in a low weight chassis. The server is very quiet despite all the powerful components packed in a cleverly designed chassis.
Lowest Price Guarantee
We ensure you that we offer Dell PowerEdge R730 Server to users available anywhere in India at the lowest price possible. You will never get this price anywhere because we don't have any dealers or distributors, servers directly come from the manufacturers. Why late? Buy Dell PowerEdge R730 Server at lowest price now…!!!.
24/7 Professional Tech Support
Get any issues resolved instantly through our free 24/7 tech support. Reach one of our experienced support engineers with in seconds via live chat, phone call or email and get professional assistance for all your Dell PowerEdge R730 Server issues. Our tech support team will be always available to help you 24 hours a day, 7 days a week.
1 Year Warranty
Dell PowerEdge R730xd comes with best warranty coverage for a period of upto 1 years valid from the day when you purchase it from us. We only sell brand new dell servers that are directly sourced from dell, so you can purchase the Dell PowerEdge r730 Workstation without any worries. If the whole server or any spare part fails to work during this period, you no need to pay anything for repairs or replacements.
Fast Delivery Across India
We deliver the ordered server to every nook and cranny of India such as Hyderabad, Delhi, Mumbai, Chennai, Pune, etc in a maximum of 3 working days without charging even a single penny. We send acknowledgment after delivery in form of an email or message. Since our headquarters warehouse is located in Hyderabad, local customers can even get delivery in less time if required.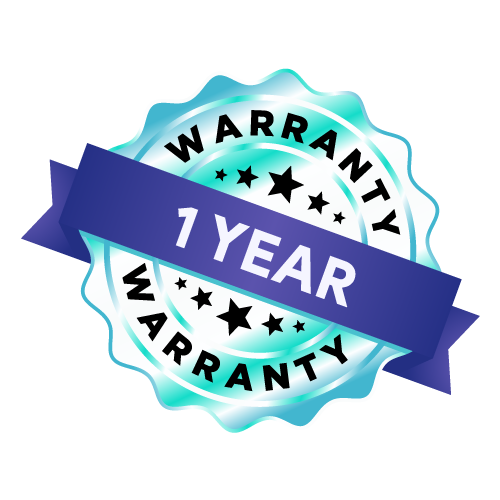 Dell PowerEdge R730 Server Memory's (RAMs) List :
| RAM Type | Specification | Part Number | Buy Now |
| --- | --- | --- | --- |
| Dell PowerEdge R730 Server 4GB RAM | 4GB DDR4 PC4-17000R Reg ECC RAM | A7910486, SNPY8R2GC/4G  | Buy Now |
| Dell PowerEdge R730 Server 4GB RAM | 4GB DDR4 PC4-19200R Reg ECC RAM | A8711885, SNPK67DJC/4G, A8711890,  SNP29GM8C/64G  | Buy Now |
| Dell PowerEdge R730 Server 8GB RAM | 8GB DDR4 PC4-17000R Reg ECC RAM |   A7910487,  A7945704, SNPH8PGNC/8G   | Buy Now |
| Dell PowerEdge R730 Server 16GB RAM | 16GB DDR4 PC4-19200R Reg ECC RAM | A8711887, SNPHNDJ7C/16G | Buy Now |
| Dell PowerEdge R730 Server 32GB RAM | 32GB DDR4 PC4-17000R Reg ECC RAM | A8217683, PR5D1, SNPPR5D1C/32G  | Buy Now |
| Dell PowerEdge R730 Server 32GB RAM | 32GB DDR4 PC4-19200R Reg ECC RAM |  A8711888, SNPCPC7GC/32G, A8711889,  SNP7FKKKC/32G  | Buy Now |
Dell PowerEdge R730 Server Processor's (CPUs) List :
Sr No
Product Description
Compatible Part Number
Buy Now
1
Intel Xeon E5-2603 v4 (6c, 1.7GHz, 15MB, 85W)
CM8066002032805
BX80660E52603V4
Buy Now
2
Intel Xeon E5-2608L v4 (8c, 1.6GHz, 20MB, 50W)

CM8066002045102
Buy Now
3
Intel Xeon E5-2609 v4 (8c, 1.7GHz, 20MB, 85W)
CM8066002032901
BX80660E52609V4
Buy Now
4
Intel Xeon E5-2618L v4 (10c, 2.2GHz, 25MB, 75W)
CM8066002061300
Buy Now
5
Intel Xeon E5-2620 v4 (8c, 2.1GHz, 20MB, 85W)
CM8066002032201
BX80660E52620V4
Buy Now
6
Intel Xeon E5-2623 v4 (4c, 2.6GHz, 10MB, 85W)
CM8066002402400
Buy Now
7
Intel Xeon E5-2628L v4 (12c, 1.9GHz, 30MB, 75W)
CM8066002044903
Buy Now
8
Intel Xeon E5-2630 v4 (10c, 2.2GHz, 25MB, 85W)
CM8066002032301
BX80660E52630V4
Buy Now
9
Intel Xeon E5-2630L v4 (10c,1.8GHz,25MB,55W)
CM8066002033202
Buy Now
10

Intel Xeon E5-2637 v4 (4c,3.5GHz,15MB,135W)
CM8066002041100
Buy Now
11
Intel Xeon E5-2640 v4 (10c,2.4GHz,25MB,90W)

CM8066002032701
BX80660E52640V4

Buy Now
12
Intel Xeon E5-2643 v4 (6c,3.4GHz,20MB,135W)

CM8066002041500

Buy Now
13
Intel Xeon E5-2648L v4 (14c,1.8GHz,35MB,75W)

CM8066002189001

Buy Now
14
Intel Xeon E5-2650 v4 (12c,2.2GHz,30MB,105W)

CM8066002031103
BX80660E52650V4

Buy Now
15
Intel Xeon E5-2650L v4 (14c,1.7GHz,35MB,65W)

CM8066002033006

Buy Now
16
Intel Xeon E5-2658 v4 (14c,2.3GHz,35MB,105W)

CM8066002044801

Buy Now
17
Intel Xeon E5-2660 v4 (14c,2GHz,35MB,105W)

CM8066002031201
BX80660E52660V4

Buy Now
18
Intel Xeon E5-2667 v4 (8c,3.2GHz,25MB,135W)

CM8066002041900

Buy Now
19
Intel Xeon E5-2673 v4 (20c,2.3GHz,50MB,135W)

CM8066002733700

Buy Now
20
Intel Xeon E5-2679 v4 (20c,2.5GHz,50MB,200W)

CM8066002647800

Buy Now
21
Intel Xeon E5-2680 v4 (14c,2.4GHz,35MB,120W)

CM8066002031501
BX80660E52680V4

Buy Now
22
Intel Xeon E5-2683 v4 (16c,2.1GHz,40MB,120W)
CM8066002023604
BX80660E52683V4
Buy Now
23
Intel Xeon E5-2686 v4 (18c,2.3GHz,45MB,145W)
CM8066002685800
Buy Now
24
Intel Xeon E5-2687W v4 (12c,3GHz,30MB,160W)
CM8066002042802
BX80660E52687V4
Buy Now
25
Intel Xeon E5-2689 v4 (10c,3.1GHz,25MB,165W)
CM8066002648200
Buy Now
26
Intel Xeon E5-2690 v4 (14c,2.6GHz,35MB,135W)
CM8066002030908
BX80660E52690V4
Buy Now
27
Intel Xeon E5-2695 v4 (18c,2.1GHz,45MB,120W)
CM8066002023801
BX80660E52695V4
Buy Now
28
Intel Xeon E5-2697 v4 (18c,2.3GHz,45MB,145W)
CM8066002023907
BX80660E52697V4
Buy Now
29
Intel Xeon E5-2697A v4 (16c,2.6GHz,40MB,145W)
CM8066002645900
Buy Now
30
Intel Xeon E5-2698 v4 (20c,2.2GHz,50MB,135W)
CM8066002024000
Buy Now
31
Intel Xeon E5-2699 v4 (22c,2.2GHz,55MB,145W)

CM8066002022506
Buy Now
32
Intel Xeon E5-2699A v4 (22c,2.4GHz,55MB,145W)
CM8066003197800
Buy Now
33
Intel Xeon E5-2699R v4 (22c,2.2GHz,55MB,145W)
CM8066003216500
Buy Now
Dell PowerEdge R730 Rack Server Supported Addons:
If required, client can buy required Dell PowerEdge R730 server Addons i.e., RAM, memory devices, processors, hard drives, power supply, RAID controllers etc., from online at low price based on usage. We ensure 1 year onsite warranty for all the Addons and immediate delivery to any location in India without fail.
| Option Type | Models |
| --- | --- |
| Dell PowerEdge R730 Rack Server Supported Processors | Intel® Xeon® E5-2609v4 , E5-2620v4, E5-2630v4, E5-2640v4, E5-2650v4, E5-2620v3, E5-2640v3, E5-2630v3, E5-2603v4, E5-2603v3, E5-2609v3, E5-2683 V3 Processor |
| Dell PowerEdge R730 Server Supported Memory | 8GB RDIMM, 2400 MHz, Rx8, 16GB RDIMM 2400 MHz 2Rx8, 32GB RDIMM, 2400 MHz, 2Rx8, Data Width,64GB LRDIMM, 4R x4 Data Width, 2400 MHz |
| Dell R730 2U Rack Server Supported HDD | 300Gb, 600GB 2.5" 10K RPM 6Gbps SAS Hot plug HDD, 600GB, 1.2TB, 1.8TB 2.5" 10K RPM 12Gbps SAS Hot plug Drive, 1TB, 2TB 3.5" 7.2K RPM 6Gbps SATA, 1TB NLSAS, 2TB NLSAS, 4TB 3.5" 7.2K 6Gbps NLSAS |
| Dell R730 Server Supported Power Consumptions | 495W, 750W, 1100W- Single, Hot-plug Power Supply |
| Dell PowerEdge R730 Server Supported Raid Controllers | Internal: PERC S130, PERC H330, PERC H730, PERC H730P Raid Cards, External: PERC H830 Raid Controller |
Dell PowerEdge R730 Server Specification Sheet or Mannual Data Sheet & Drivers Download:
As per user requirement, one can download all the latest versions of device drivers i.e., BIOS, chipset, firmware etc., whenever faced any issues related to Dell R730 server software. For clarification related to technical specifications or supported drivers related information, customer can download manual data sheets or spec sheet from here. The benefit here is we are offering drivers as well as data sheet downloads to the clients for free. No extra charges!
| Driver Type | Version | Size | |
| --- | --- | --- | --- |
| BIOS | 2.6.0 | 17.76 MB | Download |
| Chipset | 10.1.2.85 ,A08 | 11.94 MB | Download |
| Firmware | 02.02.01 | 12.01 MB | Download |
| Dell R730 Spec Sheet Or data Sheet | | 120KB | Download |
Specification
Additional information
Brand

Dell

Server Type

2U Rack

CPU Core Options

6,8, 10, 12, 14, 16, 18, 20, 22 Cores

Processor

Intel Xeon E5-2600V4

No of Processors

2

Supported Graphics(Video) Card

Intel Xeon Phi 5110P , Intel Xeon Phi 7120P, Intel Xeon Phi 3120P, NVIDIA K40, NVIDIA M20,
NVIDIA K10, NVIDIA GRID™ K1, NVIDIA GRID K2 , AMD S7000 FirePro, AMD S9050 FirePro

Memory Slots

24 DIMM slots

Supported RAM

4GB/8GB/16GB/32GB/64GB/128GB DDR4

Max RAM

3 TB

Hard Drive Bays

8 LFF or 16 SFF

Hard Drive Options

Hard Disk Drive(HDD), Solid State Drive(SSD) Drives

Supported HDD Drives

2.5″: SAS, SATA HDD. 3.5″: SAS, SATA HDD

Supported SSD Drives(Options)

2.5″SSD: SAS, SATA 3.5″SSD: SAS, SATA

Max Storage

64 TB

No of Lan Ports

2, 4

PCI Slots

7

Remote Management

Yes

Supported Remote Management

iDRAC8 with Lifecycle Controller, iDRAC8 Express, iDRAC8 Enterprise

Power Supply

Dual

Power Consumption

750W, 1100W

RAID Controllers

RAID 50,RAID 10, RAID 5, RAID 1, RAID 0

Internal Raid Controllers

PERC S130, PERC H330, PERC H730, PERC H730P

External Raid Controllers

PERC H830