Dell PowerEdge R330 Rack Server
₹ 95,999.00 (-6%)
Dell EMC PowerEdge R330 1U Rack Server
PROCESSOR – Quad Core Intel® Xeon® E3-1200 v6 CPUs Series
Maximum RAM – 64GB
Maximum Storage – 16TB
Intel C236 chipset
iDRAC8 Express
3 Years Seller Warranty
Instant Delivery Across India
Taxes are Excluded
Shipping charges are depends on location
Description
Buy DELL R330 Rack Server in the best-discounted offer with 3-year seller warranty and guarantee on some parts of the server. This Dell PowerEdge R330 Rack Server is more reliable and scalable than other servers, comes with Intel Xeon E3-1200 v6 series Processors, DDR4, and HDD & SSD Hard Drives Supported. Dell R330 Server is Excellent Choice for the Small-Medium Businesses to work on Different Applications. Dell PowerEdge R330 Server has a upgrade with DDR4 Server, Get Free Tech Support & Super-Fast Shipping All Over India.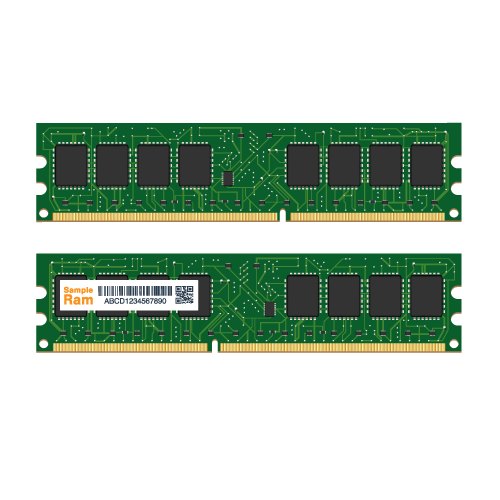 The RAM Memory type used in this Dell R330 Rack Server can be expandable with several options for future needs. It uses HP smart memory with DDR4 Registered (RDIMM) or load reduced (LRDIMM).
The scalability of the DELL R330 Rack Server is very much high scale due to the combined use of RAM (up to 2133 MT/s) that can be expanded to 64 GB and Hard Disk (3.5" or 2.5" font access hard drives) with 16 TB of Internal Storage Hard Drives.
The storage device Hard Disk can have different sizes such as 3.5" or 2.5". You can choose hard disk size along with capacity as per your requirement. No fixed size is mandatory. Hard Disks are available with different storage capacities such as 250 GB or 500 Gb or 750 GB. The storage software will assist in the retention and retrieval or recovery of data.
The performance of the DELL Rack Server is greatly affected by the capacity of Intel Pentium & Core i3 and Intel Xeon Processor E3-1200 v6 CPUs Series which includes Intel Xeon E3-1285 v6, E3-1275 v6, E3-1245 v6, E3-1230 v6, etc. This server processor supports various important OS such as Microsoft Windows Server 2012 & 2012 R2, Red Hat Enterprise Linux, SUSE Linux Enterprise Server 12 SP1 & 11 SP4, VMware vSphere ESXi. The processing speed of CPUs helps in measuring the running speed of the Server.
A seller Warranty period of 3 years is provided with each and every ordered DELL R330 Rack Server which includes 1 year for parts guarantee, other for Barebone warranty, and the last year for onsite support.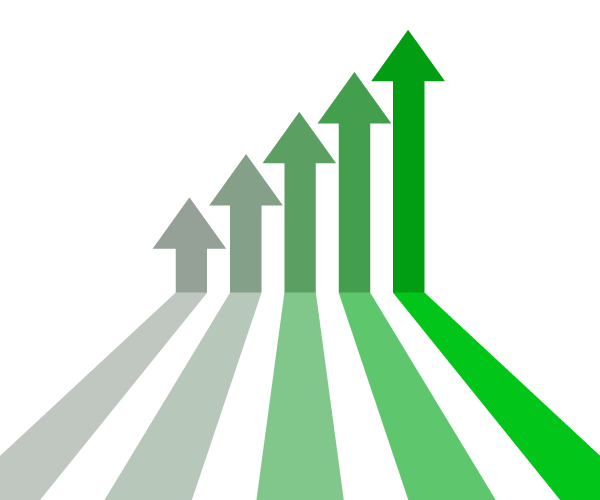 We ensure you that we Deliver DELL R330 Rack Server to anywhere in India at the lowest price. You will never get this price anywhere because we don't have any dealers or distributors, servers are directly form the manufacturers. Why late? Buy this Rack Server at the lowest price now…!!!
We deliver the ordered Dell R330 Rack Server to every nook and cranny of India including the Major Cities like Lucknow, Chennai, Mumbai, Delhi, Agra, Pune, Chandigarh, etc in maximum of 3 working days without charging even a single penny. We send acknowledgment after delivery in form of email or message. Since our headquarters warehouse is located in Hyderabad, local customers can even get the delivery in less time as well if required.
Dell PowerEdge R330 Rack Server Pricing List:
Server Type
Specifications
Price
Buy Now
Dell PowerEdge R330 1U server

Processor scalable - 1 x Intel® Xeon® processor E3-1200 v6 product family, Storage 4 x 3.5" SATA HDD (7.2K) / SATA SSD Non-Hot Plug Drive Open Bay, 2 PCIe slots, 2 x 1GbE Network controller, Hot Swap Dual Dell 350W AC 240VDC Power Module, 24x7 Support.
1 x Intel® Xeon® Processor E3-1225 v6 (3.30Ghz/4 cores/8MB/73W)
1 x 8GB UDIMM DDR4 RAM (2133/2400) Speed
1 x 1TB 7.2K RPM SATA 6Gbps 3.5in Non-Hot-plug Hard Drive

Rs.90,599/-
Buy Now
Dell PowerEdge R330 1U server

Processor scalable - 1 x Intel® Xeon® processor E3-1200 v6 product family, Storage 4 x 3.5" SATA HDD (7.2K) / SATA SSD Non-Hot Plug Drive Open Bay, 2 PCIe slots, 2 x 1GbE Network controller, Hot Swap Dual Dell 350W AC 240VDC Power Module, 24x7 Support.
1 x Intel® Xeon® Processor E3-1225 v6 (3.30Ghz/4 cores/8MB/73W)
2 x 8GB UDIMM DDR4 RAM (2133/2400) Speed
1 x 1TB 7.2K RPM SATA 6Gbps 3.5in Non-Hot-plug Hard Drive

Rs.1,00,199/-
Buy Now
Dell PowerEdge R330 1U server

Processor scalable - 1 x Intel® Xeon® processor E3-1200 v6 product family, Storage 4 x 3.5" SATA HDD (7.2K) / SATA SSD Non-Hot Plug Drive Open Bay, 2 PCIe slots, 2 x 1GbE Network controller, Hot Swap Dual Dell 350W AC 240VDC Power Module, 24x7 Support.
1 x Intel® Xeon® Processor E3-1225 v6 (3.30Ghz/4 cores/8MB/73W)
2 x 16GB UDIMM DDR4 RAM (2133/2400) Speed
2 x 1TB 7.2K RPM SATA 6Gbps 3.5in Non-Hot-plug Hard Drive

Rs.1,17,599/-
Buy Now
Dell PowerEdge R330 1U server

Processor scalable - 1 x Intel® Xeon® processor E3-1200 v6 product family, Storage 4 x 3.5" SATA HDD (7.2K) / SATA SSD Non-Hot Plug Drive Open Bay, 2 PCIe slots, 2 x 1GbE Network controller, Hot Swap Dual Dell 350W AC 240VDC Power Module, 24x7 Support.
1 x Intel® Xeon® Processor E3-1225 v6 (3.30Ghz/4 cores/8MB/73W)
4 x 16GB UDIMM DDR4 RAM (2133/2400) Speed
3 x 1TB 7.2K RPM SATA 6Gbps 3.5in Non-Hot-plug Hard Drive

Rs.1,54,199/-
Buy Now
Dell Poweredge R330 Rack Server Processors List:
Sr No
Product Description
Compatible Part Number
Buy Now
1
Intel   Xeon E3-1205 v6 (4c, 3 GHz, 8 MB, 65W)
CM8067702871025
Buy Now
2
Intel   Xeon E3-1220 v6 (4c, 3 GHz, 8 MB, 72W)
CM8067702870812
BX80677E31220V6
Buy Now
3
Intel   Xeon E3-1225 v6 (4c, 3.3 GHz, 8 MB, 73W)
CM8067702871024
BX80677E31225V6
Buy Now
4
Intel   Xeon E3-1230 v6 (4c, 3.5 GHz, 8 MB, 72W)
CM8067702870650
BX80677E31230V6
Buy Now
5





Intel   Xeon E3-1240 v6 (4c, 3.7 GHz, 8 MB, 72W)
CM8067702870649
BX80677E31240V6
Buy Now
6
Intel   Xeon E3-1245 v6 (4c, 3.7 GHz, 8 MB, 73W)
CM8067702870932
BX80677E31245V6
Buy Now
7
Intel   Xeon E3-1270 v6 (4c, 3.8 GHz, 8 MB, 72W)
CM8067702870648
BX80677E31270V6
Buy Now
8
Intel   Xeon E3-1275 v6 (4c, 3.8 GHz, 8 MB, 73W)
CM8067702870931
BX80677E31275V6
Buy Now
9
Intel   Xeon E3-1280 v6 (4c, 3.9 GHz, 8 MB, 72W)
CM8067702870647
Buy Now
10
Intel   Xeon E3-1285 v6 (4c, 4.1 GHz, 8 MB, 79W)
CM8067702870937
Buy Now
11
Intel Core i3-2115C (2c, 2 GHz, 3 MB, 25W)
AV8062701064700
Buy Now
12
Intel   Core i3-3115C (2c, 2.5 GHz, 4 MB, 25W)
CN8063801307703
Buy Now
13
Intel   Core i3-2100T (2c, 2.5 GHz, 3 MB, 35W)
CM8062301045908
BX80623I32100T
BXC80623I32100T
Buy Now
14
Intel   Core i3-2120T (2c, 2.6 GHz, 3 MB, 35W)
CM8062301046008
CM8062301046009
BX80623I32120T
BXC80623I32120T
Buy Now
15
Intel   Core i3-2100 (2c, 3.1 GHz, 3 MB, 65W)
CM8062301061600
BX80623I32100
BXC80623I32100
Buy Now
16
Intel   Core i3-2102 (2c, 3.1 GHz, 3 MB, 65W)
CM8062301061700
BX80623I32102
Buy Now
17
Intel   Core i3-2105 (2c, 3.1 GHz, 3 MB, 65W)
CM8062301090600
BX80623I32105
BXC80623I32105
Buy Now
18
Intel   Core i3-2120 (2c, 3.3 GHz, 3 MB, 65W)
CM8062301044204
BX80623I32120
BXC80623I32120
Buy Now
19
Intel   Core i3-2125 (2c, 3.3 GHz, 3 MB, 65W)
CM8062301090500
BX80623I32125
BXC80623I32125
Buy Now
20
Intel   Core i3-2130 (2c, 3.4 GHz, 3 MB, 65W)
CM8062301043904
CM806230104395
BX80623I32130
BXC80623I32130
Buy Now
21
Intel   Celeron 725C (1c, 1.3 GHz, 1.5 MB, 10W)
AV8062701147000
Buy Now
22
Intel   Pentium B915C (2c, 1.5 GHz, 3 MB, 15W)
AV8062701147401
Buy Now
Note: Exclusive of  Taxes & Shipping Charges are Extra
Specification
Additional information
Server Name

DeLL PowerEdge R330 Rack Server

Brand

Dell

Price

90599

Server Type

1U Rack

No of Processors

1

Processor

Intel Xeon E3-1200 v6 Series Processors
Intel Pentium®, Intel CoreTM i3, Intel Celeron®

Supported Processors Includes

Intel Xeon E3-1285 v6, E3-1280 v6, E3-1275 v6, E3-1270 v6, E3-1245 v6, E3-1225 v6, E3-1220 v6, Processors, Intel Pentium Gold G5500, G5500T, G5400T, G5400 Processors

Supported Graphics(Video) Card

Integrated Matrox G200

Memory Slots

4 DIMM Slots

Max RAM

64GB

Supported RAM

2GB/4GB/8GB/16GB DDR4

Max Storage

16TB

Hard Drive Bays

4 LFF or 8 SFF Drives

Hard Drive Options

Hard Disk Drive(HDD), Solid State Drive(SSD) Drives

Supported HDD Drives

2.5″: SATA (7.2k), SAS (10K, 15k), Nearline SAS (7.2k) HDD
3.5": Enterprise SATA (7.2K), Nearline SAS (7.2k) HDD

Supported SSD Drives(Options)

1.8": SSDs
2.5": SATA SSDs

Remote Management

Yes

Supported Remote Management

iDRAC8 with Lifecycle Controller
iDRAC8 Express, iDRAC8 Enterprise,

PCI Slots

2

No of Lan Ports

2

RAID Controllers

RAID 6, RAID 5, RAID 10, RAID 1, RAID 0

Internal Raid Controllers

PERC S130, PERC H330, PERC H730, PERC H830

Power Supply

Dual

Power Consumption

350W

Warranty

1 Year