Description
OpenStack Private Cloud Hosting Plans in India
Plan ID
Processor
Cores / Threads
RAM
Storage
Bandwidth
Price/Month
Buy Now
DS-1
1 x E5-2620
6C / 12T
32GB DDR3
2 x 500GB SSD with RAID 1
Unlimited
Rs. 6,999/-

Get 30 Days Free Trial
Live Chat Now

DS-2
1 x E5-2650 v2
8C / 16T
32GB DDR3
2 x 500GB SSD with RAID 1
Unlimited
Rs. 7,999/-

Get 30 Days Free Trial
Live Chat Now

DS-3
1 x E5-2680 v3
12C / 24T
64GB DDR4
2 x 1TB SSD with RAID 1
Unlimited
Rs. 11,999/-

Get 30 Days Free Trial
Live Chat Now

DS-4
1 x E5-2680 v3
12C / 24T
128GB DDR4
3 x 1TB SSD with RAID 5
Unlimited
Rs. 14,999/-

Get 30 Days Free Trial
Live Chat Now

DS-5
2 x E5-2680 v3
24C / 48T
256GB DDR4
2 x 500GB SSD for OS RAID 1 / 2 x 1.92TB SSD RAID 1
Unlimited
Rs. 19,999/-

Get 30 Days Free Trial
Live Chat Now

DS-6
2 x E5-2680 v3
24C / 48T
384GB DDR4
2 x 500GB SSD for OS RAID 1 / 3 x 1.92TB SSD RAID 5
Unlimited
Rs. 24,999/-

Get 30 Days Free Trial
Live Chat Now

DS-7
2 x E5-2696 v3
36C / 72T
384GB DDR4
2 x 500GB SSD for OS RAID 1 / 3 x 1.92TB SSD RAID 5
Unlimited
Rs. 29,999/-

Get 30 Days Free Trial
Live Chat Now

DS-8
2 x E5-2696 v3
36C / 72T
512GB DDR4
2 x 500GB SSD for OS RAID 1 / 4 x 1.92TB SSD RAID 5
Unlimited
Rs. 34,999/-

Get 30 Days Free Trial
Live Chat Now

DS-9
2 x E5-2696 v4
44C / 88T
512GB DDR4
2 x 500GB SSD for OS RAID 1 / 4 x 1.92TB SSD RAID 5
Unlimited
Rs. 39,999/-

Get 30 Days Free Trial
Live Chat Now

DS-10
2 x Intel Gold 6148
40C / 80T
512GB DDR4
2 x 500GB SSD for OS RAID 1 / 4 x 1.92TB SSD RAID 5
Unlimited
Rs. 54,999/-

Live Chat Now

DS-11
2 x AMD EPYC 7742
128C / 256T
1TB DDR4
2 x 500GB SSD for OS RAID 1 / 4 x 1.92TB SSD RAID 5
Unlimited
Rs. 99,999/-

Live Chat Now
Take advantage of our experience in operating Openstack Private Cloud and host your dedicated private cloud server at low price in a highly secure environment which works out the best for organizations looking out for high end security, performance and control over internal as well as external clouds and acquire cost effective services, provided data backups, easy to use control panel and 24/7 live tech Openstack support.
Also See: Private Cloud Servers
One of the best advantages to choose OpenStack private cloud server from Server Basket is that it is highly cost-efficient with a lot of benefits. We make OpenStack private cloud servers easy to deploy, provision and also manage your private cloud infrastructure with no extra cost. We provide tension-free deployment on bare metal, management tools, advanced server monitoring, and all in one powerful server packages suitable for any SMEs and large-scale enterprises. We at Server Basket help you increase the agility of your enterprise and lower your costs.
With Server Basket, you can create unlimited VMs. VMs can be easily created based on the resources you want to dedicate to each VM hard disk, RAM, etc. Also, VMs can be copied, moved, and reassigned without any trouble between servers to enhance the optimization of hardware resource utilization. In case more resources are needed for a VM, you can easily upgrade its resources directly from the control panel.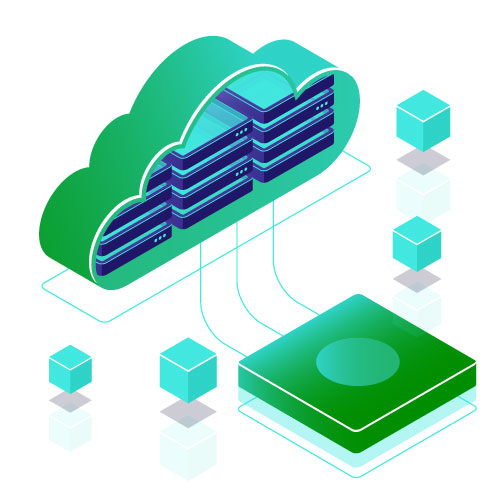 We are one of those reliable service providers in current times, where we have decent number of customers, and all their private cloud servers have been managed and scaled, and most of their companies have been under the list of top most recognised companies and we don't have to show more experience that this to rely on us. We at Server Basket architect the OpenStack private cloud servers to be more flexible, reliable, scalable and service availability by providing advanced 24/7 server monitoring, patching, and operational tooling with a 99.99% uptime guarantee.
We at Server Basket provide many managed services to keep your software, hardware, and the entire infrastructure away from problems. One of the managed services is Intuitive management GUI, i.e. cluster management. GUI is optimized to perform OpenStack management operations on daily basis, monitoring your OpenStack server, software, network, and the OS so that you can relax and be assured that your cloud is running apt, creating configuration files automatically using roles so that you do not need to configure files manually and cuts through the complexity of OpenStack networking setup.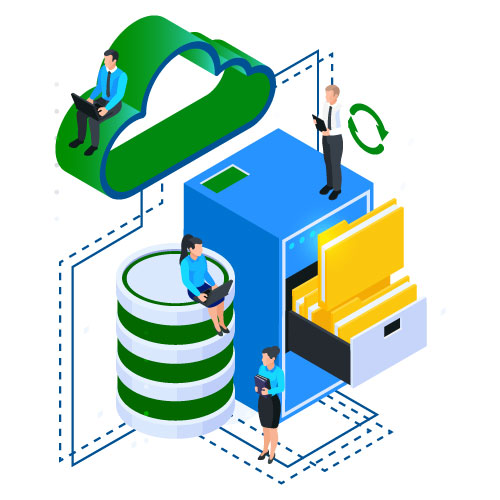 We architect the OpenStack private cloud which can be scalable and reliable. In case of the requirement of the huge workloads and traffic of your enterprise is growing stronger day by day, then you are in need to upgrade the cloud space and its services. As per the need, full customization is available. Once the private cloud server is customized and configured, we will check for its availability and test its performance before handing it out to you.
It is quite challenging to keep running the private cloud server efficiently in certain cases when dealing with hardware failures and also keeping up with the constant demand for changes. And you have to get a lot of juggle for deploying, managing, updating, monitoring, and secure the entire OpenStack environment. We at Server Basket makes it easy to deploy and manage OpenStack private clouds. Manage the entire application lifecycle, deliver a self-service catalog with OpenStack cloud management from Server Basket.
After hosting your website or application with us, you will not come across any downtime issues. As we at Server Basket assure you with the customized OpenStack private cloud servers as per your requirement poured in with more flexibility, easy to use, managed, advanced operational tools, patching, and much other support that contributes to level the 99.99% uptime in any situation.
Many businesses attempt to fail in implementing OpenStack private cloud not because it is a complex task but because of lack of proper platform expertise. To achieve it with ease you need a master who will assist you to know how to architect, monitor, secure, upgrade and patch the OpenStack cloud. Server Basket is nurtured with certified experts who can provide full support 24/7 in case of any issues as mentioned above and in any anonymous issues raised.
Specification
Additional information
| | |
| --- | --- |
| Price | 17499 |
| Type of OS | VM Ware, Windows, Linux |
| Max RAM | 128 GB, 256 GB, 512 GB, 64 GB |
| Max Storage | 1 TB, 2 TB, 4 TB, 8 TB, 12 TB, 24TB |
| Type of Storage | SAS, SATA, SSD |
| Data Center Location | INDIA |
| Remote Management | Yes |
| Type Of Hosting | Managed Dedicated Server |