Private Cloud for VLSI LAB
Private cloud hosting services for VLSI Labs at affordable prices. Speed ​​up your setup and simplify the process of deploying your workflow.
Highly Scalable Cloud Environment
Two factor Authentication
High Security
Remote Accessibility and Mobility
100% Uptime
24/7 Customer Support
Free Technical Assistance
| Product id | Specifications | Price /Month | Buy Now |
| --- | --- | --- | --- |
| SBINDCL-1 | Dual Xeon X5650 CPU/ 64 GB RAM/ 2x 1,000 GB SATA | Rs.14,999 | |
| SBINDCL-2 | Dual Xeon X5650 CPU/ 128 GB RAM / 4x 1,000 GB SATA | Rs.19,999 | |
| SBINDCL-3 | Dual Xeon E5-2660 CPU / 128 GB RAM/ 4x 1,000 GB SATA | Rs.24,499 | |
| SBINDCL-4 | Dual Xeon E5-2660 V2 CPU/ 256 GB RAM/ 4x 1,000 GB SATA | Rs.29,499 | |
| SBINDCL-5 | Dual Xeon E5-2673 V3 CPU / 128GB RAM/ 4x 1,000 GB SATA | Rs.34,499 | |
| SBINDCL-6 | Dual Xeon E5-2673 V3 CPU / 256GB RAM/ 4x 1,000 GB SATA | Rs.43,999 | |
Private Cloud Solutions for VLSI LAB
Do you work on VLSI simulations and need an ideal cloud platform to deploy your workflows? Looking for cloud solutions that can be controlled easily and scaled up at any time? Server Basket offers Private Cloud hosting services, especially for running your VLSI labs. These private clouds will be solely dedicated to you protected by firewalls and other security protocols and deliver excellent performance, uptime, bandwidth, and other resources you need to run your VLSI workloads for longer periods successfully. 
We underlie our IT infrastructure to a single customer and avail them isolated access. Server Basket comes up with the most reasonable and affordable prices on all its Private Cloud service packages. We are reckoned with the best service provider tag by our customers. You can rely on us for cloud migration purposes too. Talk to us to gain in-depth knowledge about our VLSI Private cloud services that come with remote technical support and round-the-clock monitoring.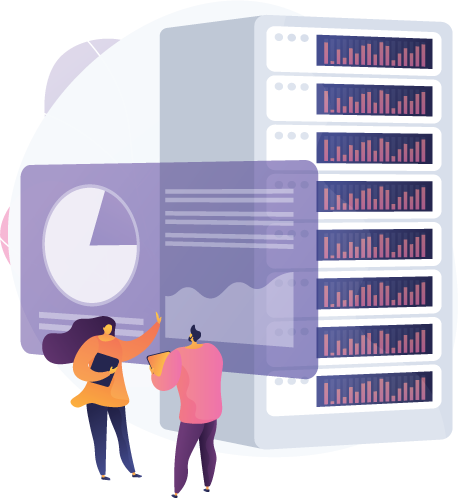 Enhanced Performance and Security
Private cloud services come with their own advantages. We follow an LBSDD algorithm to deliver maximum performance to your VLSI lab works. By keeping a check on load balancing, security, and data duplication. Also, in private cloud hosting, you can opt for your own stack and tune it in a way that it remains unaffected by hackers and attackers.
High-End Graphic Power
Are you in need of a cloud platform that can render you with resources and power to carry out your workflows? We provide private cloud services that expand their horizon with GPUs in the cloud. They offer high-end graphical power that helps users to push their boundaries and sustain complex VLSI simulations and successfully design the floorplanning VLSI algorithms.
Budget-Friendly Plans
Server Basket offers the best Private Cloud hosting services that can aid users in creating a powerful and resilient VLSI workspace. Our hosting packages are pretty authentic and are budget-friendly. Choose a Private cloud hosting package that covers all your capacity, memory, storage, and processing power requirements, and we guarantee you that it definitely falls under your budget.
Complete Control and Scalability
The Private Cloud provides you with the benefit of control and scalability. Being private, the resources will be dedicated to you alone, and you can scale this cloud infrastructure depending on your diminishing or growing VLSI lab requirements. You can reign over and create an on-demand scalable environment that helps you to easily configure and run your demanding VLSI workflows.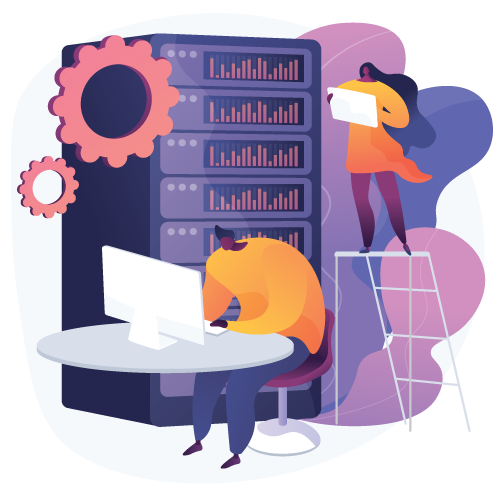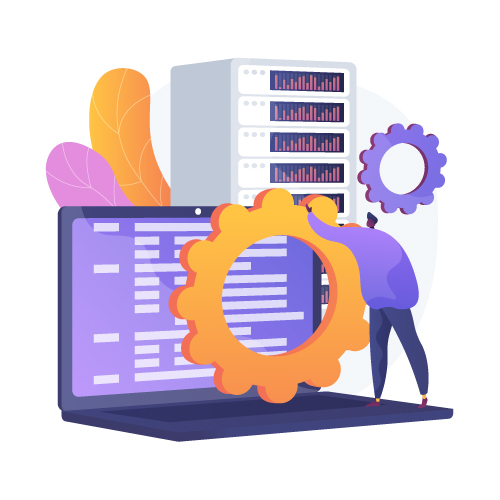 Free Migration Support
Do you plan on migrating your VLSI lab? You don't have to rush to other service providers as our Private cloud services come as packages. We will analyze and weigh up your data to be migrated and transfer it in the secure possible way. Upon successful migration, we cross-check the data and ensure that there are no mistakes made.
Unlimited Bandwidth & 100% Uptime
Can't resist downtimes and failed data transfers? Switch to the private cloud and give yourself excellent uptime and bandwidth. Our cloud solutions fixate on providing unlimited bandwidth and 100% uptime which avails you of uninterrupted connectivity. Server Basket uses preventative solutions to enable limitless transfers and constant visibility to maintain and work on your VLSI software and simulation workflows.
Benefits with Server Basket
We understand the importance of your business needs and continuity. We wouldn't want any disturbances in your daily operations and app performances. Our customized hosting involves deployment of redundant servers to provide you the benefits of backups, availability during maintenance and for load balancing. Redundant servers use all resources in the same way but stay offline till they are needed as live servers. Our solution is built to remove any roadblocks in the way of your continuous business operations.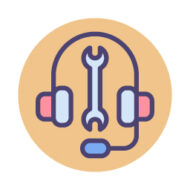 24/7 Management Service
With our 24/7 management service, experience the difference that expertise can make. For your servers' daily operations and management, your IT team's productivity can take the brunt. We will help you perform all the essential tasks for maintaining the servers and enabling them to function at the highest level of performance. As a managed customized hosting provider, we will manage the hardware, security, software, and backups for your server so that you focus just on your business.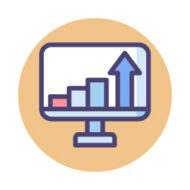 100% Uptime Assurance
Since our servers are hosted in tier 4 data centers, we assure you get a 100% uptime all the time. So, you can, without any worries, operate your demanding workloads and host your crucial applications on our customized servers or cloud hosting platforms. We monitor the network performance continuously to reduce latency and increase performance of our servers and your business.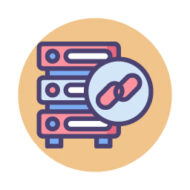 Unlimited Bandwidth
Our hosting service delivers unlimited bandwidth to allow unlimited space and speed for data transfer. It means you can upload or download as much data as you want. You get seamless transmission of data from the website to the users. Unlimited bandwidth is very important if your website is highly visible online and generates huge traffic. Your specific web apps also need unlimited bandwidth to remain available online all the time. We don't keep any tabs on your bandwidth usage.