AMD EPYC Dedicated server
Certified Servers For Dedicated Server Hosting
Best Deal for Dedicated Hosting Providers
Customized Configurations
Purchase Server Once And Host Lifetime
Server Rental Option Available
Instant Shipping All Over India
Special Prices On Bulk Orders
Best Discount Prices
Shipping Charges depend on location
Product id
PROCESSOR
RAM
STORAGE
BANDWIDTH
Price/Month
Buy Now
SBINDDS-1
Intel Xeon E5-2696 V2 CPU(12 Core/24 Threads)
64GB
2 X 1TB SSD Raid-1
Unlimited
Rs. 14,999/-
Rs. 11,999/-

Get 30 Days Free Trial

SBINDDS-2
Intel Xeon E5-2696 V2 CPU(12 Core/24 Threads)
128GB
2 X 2TB SSD Raid-1
Unlimited
Rs. 19,999/-
Rs. 15,999/-

Get 30 Days Free Trial

SBINDDS-3
2 X Intel Xeon E5-2696 V2 CPU(24 Core/48 Threads)
128GB
2 X 2TB SSD Raid-1
Unlimited
Rs. 24,999/-
Rs. 19,999/-

Get 30 Days Free Trial

SBINDDS-4
2 X Intel Xeon E5-2696 V2 CPU(24 Core/48 Threads)
256GB
3 X 2TB SSD Raid-5
Unlimited
Rs. 29,999/-
Rs. 22,499/-

Get 30 Days Free Trial

SBINDDS-5
2 X Intel Xeon E5-2696 V2 CPU(24 Core/48 Threads)
384GB
3 X 2TB SSD Raid-5
Unlimited
Rs. 34,999/-
Rs. 26,499/-

Get 30 Days Free Trial

SBINDDS-6
2 X Intel Xeon E5-2696 V2 CPU(24 Core/48 Threads)
512GB
4 X 2TB SSD Raid-5
Unlimited
Rs. 39,999/-
Rs. 30,499/-

Get 30 Days Free Trial

SBINDDS-7
2 X Intel Xeon E5-2696 V3 CPU(36 Core/72 Threads)
256GB
4 X 2TB SSD Raid-5
Unlimited
Rs. 40,999/-
Rs. 30,999/-

Get 30 Days Free Trial

SBINDDS-8
2 X Intel Xeon E5-2696 V3 CPU(36 Core/72 Threads)
384GB
4 X 2TB SSD Raid-5
Unlimited
Rs. 50,999/-
Rs. 34,999/-

Get 30 Days Free Trial

SBINDDS-9
2 X Intel Xeon E5-2696 V4 CPU(44 Core/88 Threads)
256GB
4 X 2TB SSD Raid-5
Unlimited
Rs. 60,999/-
Rs. 39,999/-


Get 30 Days Free Trial

SBINDDS-10
2 X Intel Xeon E5-2696 V4 CPU(44 Core/88 Threads)
512GB
4 X 2TB SSD Raid-5
Unlimited
Rs. 70,999/-
Rs. 44,999/-


Get 30 Days Free Trial
Customize your Dedicated Server with SB
Do you want to confer magnificent speed and performance to your websites? Are you planning to choose secure and optimized servers for your high-end workloads? Consider our AMD EPYC dedicated servers that offer unlimited bandwidth, 100% uptime, and impressive data backup options for your workflows, websites, and applications. They give you the scalability, security, flexibility, power, and control to deal with any kind of work environment ranging from simple websites to enterprise-level applications on any operating system you desire. 
Our aim is to hook you up with the top-of-the-line dedicated server that can allow you to multitask effortlessly. Server Basket has a cluster of well-established servers from leading brands, retaining features much better than other servers prevailing in the market. These high-quality servers are tagged with the most reasonable prices and can be deployed in all workspaces. Contact us to buy these amazing AMD dedicated servers and relish our assured warranty, constant technical support, free migration, and quick delivery services.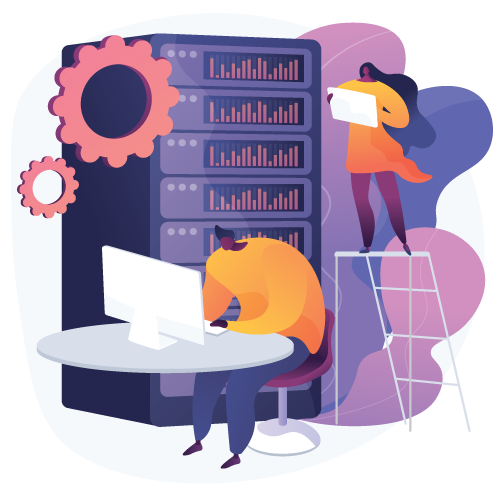 Multitasking Performance
If you are in search of servers that allow you to multitask without degrading the quality and productivity of work being done, then we highly recommend you to opt for AMD EPYC dedicated servers. With exceptional read-write speeds, better storage drives, and robust AMD processors, these dedicated servers give you the performance and reliability to work on numerous workflows parallelly.
EPYC Dedicated Server With High-Speed Network
We know how important it is for your websites and applications to run at better speeds. Switch to our EPYC dedicated servers that are tailored to proffer commendable speeds. These servers are powered by advanced AMD processors that avail users of quicker loading times, faster accessing times, and rapid booting times to create a high-speed network like never before.
Compatible For All Operating System
Are you in need of a dedicated server that can support and operate on any operating system? Server Basket yet again offers an excellent solution for you with our AMD dedicated servers. These AMD EPYC servers can undoubtedly comply with all windows-based and Linux-based OS, inclusive of Ubuntu, Debian, Centos, Opensuse, MS-DOS, windows vista, etc., for maintaining your websites.
Exceptional I/O Bandwidth With Very Low Latency
Why compromise with frequent throttling and limited bandwidth? Our AMD EPYC dedicated servers offer I/O bandwidth solutions that guarantee excellent bandwidth to the server, websites, applications, virtual machines, and all other workflows for successful data transfers. On top of that, you can access any file or app without any notable latency with the help of our AMD dedicated servers.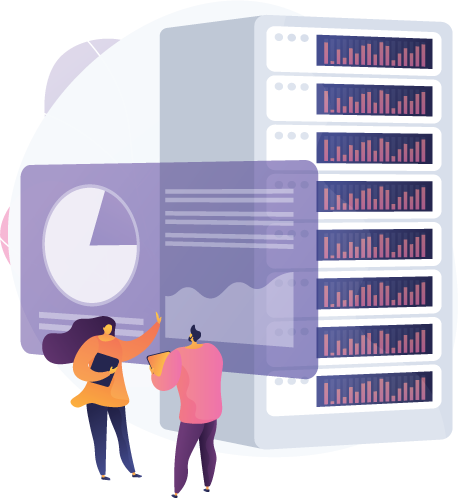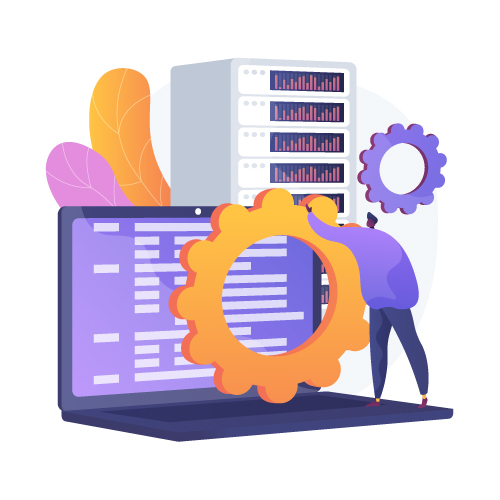 Full Website Migration Support By Server Experts
Looking for a trustworthy agent who can migrate your website without any mishaps? Rely on Server Basket for this too. We have a team full of server experts who are experienced in migrating enormous amounts of data securely in a timely fashion. They will estimate your website data and transfer it to our AMD dedicated server within no time.
Server Rewind Data Backup Protection
Now pick up where you left off, as our AMD EPYC dedicated servers come with the Server Rewind backup technology that takes in-time snapshots alongside giving users the choice to restore the data they need. This backup protection technology ensures that your data remains completely safe and can be protected from unprecedented errors, accidental deletions, mistakes, and data corruption.
Benefits with Server Basket
We understand the importance of your business needs and continuity. We wouldn't want any disturbances in your daily operations and app performances. Our customized hosting involves deployment of redundant servers to provide you the benefits of backups, availability during maintenance and for load balancing. Redundant servers use all resources in the same way but stay offline till they are needed as live servers. Our solution is built to remove any roadblocks in the way of your continuous business operations.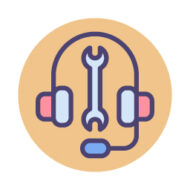 24/7 Management Service
With our 24/7 management service, experience the difference that expertise can make. For your servers' daily operations and management, your IT team's productivity can take the brunt. We will help you perform all the essential tasks for maintaining the servers and enabling them to function at the highest level of performance. As a managed customized hosting provider, we will manage the hardware, security, software, and backups for your server so that you focus just on your business.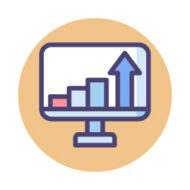 100% Uptime Assurance
Since our servers are hosted in tier 4 data centers, we assure you get a 100% uptime all the time. So, you can, without any worries, operate your demanding workloads and host your crucial applications on our customized servers or cloud hosting platforms. We monitor the network performance continuously to reduce latency and increase performance of our servers and your business.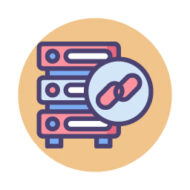 Unlimited Bandwidth
Our hosting service delivers unlimited bandwidth to allow unlimited space and speed for data transfer. It means you can upload or download as much data as you want. You get seamless transmission of data from the website to the users. Unlimited bandwidth is very important if your website is highly visible online and generates huge traffic. Your specific web apps also need unlimited bandwidth to remain available online all the time. We don't keep any tabs on your bandwidth usage.