Used HPE ProLiant DL380 Gen9 Server
₹ 104,386.00 (-9%)
HPE ProLiant DL380 Gen9 server
Form Factor – 2U Rack Server
24 DIMM Memory Slots- DDR4 RAM
Supported Processor Series: Intel Xeon E5-2600 V3 &V4 Product Family
Max Storage Capacity : Up to 397.8TB with Optional Drives
Max RAM Capacity : 3TB
Storage Controller : Dynamic Smart Array B140i
8SFF 2.5″ SAS/ SATA/ SSD Drives
Warranty: Up to 1 Year
Quick Shipping Anywhere India
Professional 24×7 Support Team
Description
Used HP ProLiant DL380 Gen9 4 LFF Rack Server Pricing List
| Server Plans | RAM | Processor | Storage | Price |
| --- | --- | --- | --- | --- |
| HP ProLiant DL380 G9 Server (Basic) | 64GB DDR4 (2 x 32GB) | 2 x Intel Xeon E5-2673 v3 (12 Core, 24vCPU) | 1.2TB SAS HDD (2 x 600GB) | |
| HP ProLiant DL380 G9 Server (Standard) | 128GB DDR4 (4 x 32GB) | 2 x Intel Xeon E5-2673 v3 (12 Core, 24vCPU) | 1.2TB SAS HDD (2 x 600GB) | |
| HP ProLiant DL380 G9 Server (Reliable) | 256GB DDR4 (8 x 32GB) | 2 x Intel Xeon E5-2696 v4 (22 Core, 44vCPU) | 1.2TB SAS HDD (2 x 600GB) | |
| HP ProLiant DL380 G9 Server (Powerful) | 384GB DDR4 (12 x 32GB) | 2 x Intel Xeon E5-2696 v4 (22 Core, 44vCPU) | 1.2TB SAS HDD (2 x 600GB) | |
Used HPE ProLiant DL380 Gen9 Server with High Quality Performance | Up to 1 Year Warranty
Are you looking to buy an enterprise grade server for mission-critical workloads? Whether you are a startup or a big enterprise, if you are low on budget but need a high-end server, our used HPE ProLiant DL380 Gen9 Server is the best choice. With a range of storage and memory options, huge processing power and advanced management capabilities, the used HP DL380 Gen9 server provides the right computing power required to accelerate your business. If you need a server data center standard, the HPE DL380 gen9 server is what you need. HPE ProLiant DL380 Gen9 Server is customizable at Server Basket, so you can pick a configuration that suits your needs. No matter what specifications you choose, you will receive great discounts on any configuration, and you also receive free installation help, Up to 1-year warranty tag, and instant doorstep delivery in India.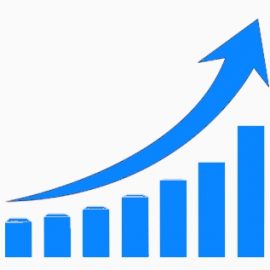 Best Server for High Performance Workloads:
Do you need a high standard server that can be scaled as per the growing demands? With a 2P portfolio, the Used HPE ProLiant DL380 Gen9 Server is designed to provide the best performance for high-performance workloads and mission-critical applications. The server supports a maximum of two processors and HPE's persistent memory to handle high-performance workloads simultaneously.
Any Configuration Ready:
The HPE ProLiant DL380 Gen9 server can be customized depending upon the needs of the business. You can initially start with a low configuration within your preferred budget and then upgrade the configuration when your business starts growing and earns profits. Our pre-sales team will assist you in choosing the exact configuration that is suitable for your IT application and budget.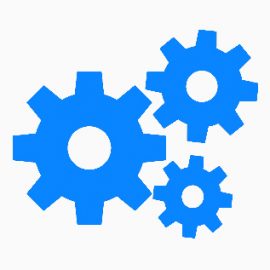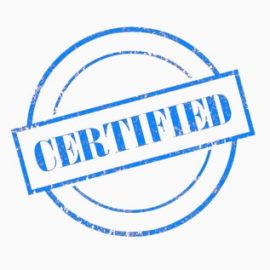 Thoroughly Tested and Certified HPE ProLiant DL380 Gen9 Server:
Before dispatching the HPE DL380 Gen9 server, the entire server, including the hardware parts, are carefully inspected and tested by our experienced engineers. We build the server with genuine OEM and multilevel tested spare parts. After configuring the server with certified spare parts, our team will test the server and then certify it with the Grade "A" quality tag.
Powerful Intel Xeon Processors:
Looking for a server that is exclusively designed to provide optimal performance for analytic workloads and high-end databases? The used HPE ProLiant DL380 Gen9 server is compatible with powerful Intel Xeon Processors that take performance to newer heights. A maximum of two Intel Xeon E5-2600 v4 or v3 family processors can be installed on the HPE DL380 Gen9 server.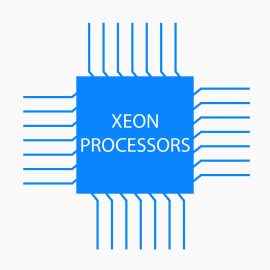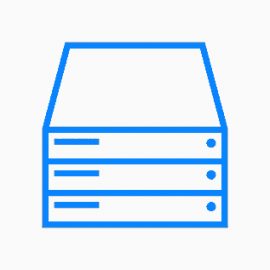 Good Storage Options:
Are you an SMB looking for a server with big storage options? The HPE DL380 G9 server features universal media bay configurations that support 8 to 24 2.5" drives and 4 or 12 3.5" drives and also 4 or 12 LFF drive options. If you need access speed of 12Gb/s, you can choose from a wide range of Smart SAS HBA Controllers supported by this server. The system offers a maximum storage capacity of 52 TB.
Greater Memory Capacity:
You don't need to worry about the memory configuration as the HPE ProLiant DL380 Gen9 Server offers a mammoth memory space and supports persistent memory NVDIMMs. Upon installing two processors in the system, you get 24DIMM slots. When all the slots are completely filled, the used HPE DL380 Gen9 server offers a huge 3TB Memory capacity. When compatible V4 CPUs are installed, the system supports memory 2400Mhz memory speed.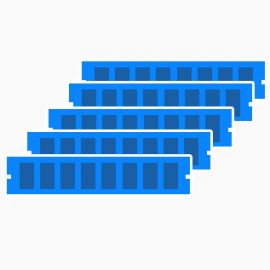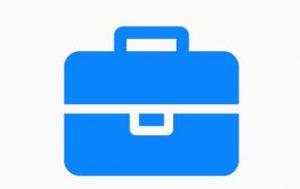 Multiple Management Features
With HPE's Integrated Lights Out feature, the server admins will be able to manage the server remotely and it also gives room for service alerting. Insight Online technology is one of the management features that provides you with a personalized dashboard for monitoring the health the of the server. Server deployment is made simpler and easier with intelligent provisioning technology.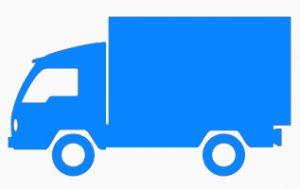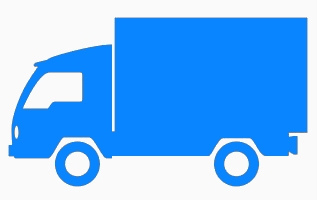 Quick Delivery Anywhere in India:
We know that the server is a crucial part of your business, and you may expect it to reach your doorstep within a short period of time after placing the order. We make sure that the used HPE ProLiant DL380 Gen9 server arrives at your doorstep without any physical damages within 2-3 days. We can deliver the server quickly to any location in India, be it Chennai, Bangalore, Mumbai, Hyderabad, Coimbatore, Ahmedabad, New Delhi, Noida, Gurgaon or any other location.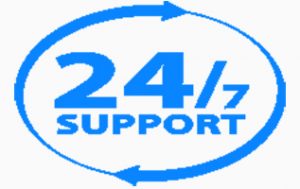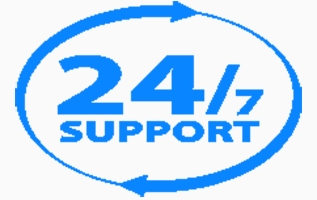 Installation at No Extra Charge:
Worried about the entire installation of the used HPE ProLiant DL380 Gen9 server? One of the best perks that you get from is free installation support. Whether you order one server or multiple servers, we install all servers purchased from us free of charge. The expert team at Server Basket will handle your server with care and will install all hardware components and software. Once the installation is done, the intense testing process will be carried on to check whether the server is properly installed or not.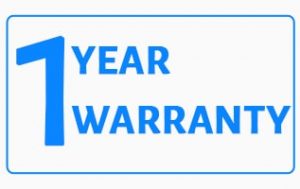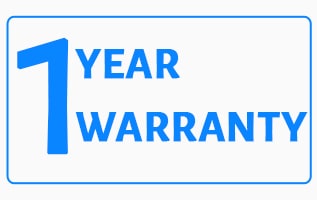 Up to 1-Year Warranty
We provide only the best quality certified used HPE ProLiant DL380 Gen9 servers with our strong warranty. To ensure your satisfaction, we are providing 90-day warranty on the barebones and a complete Up to 1-year warranty on the HP DL380 Gen9 server spares. Any problem faced with the server during the normal usage will be rectified instantly. If it is a repairable issue, we will do it, or else we replace the damaged part with the other one.