Dell PowerEdge R630 Server
₹ 106,436.00 (-9%)
Customize Dell PowerEdge R630 Server
Processor: Intel Xeon E5-2600 v4 processors
Memory: 1.5TB RAM
Storage: 23TB
Processor Sockets: up to 2 CPUs
DIMM slots: 24 DIMMs
Up to 1 Year Warranty
24/7 Live Support
Shipping Charges depend on Location
Description
Dell PowerEdge R630 8SFF Rack Server Price List in India
| Server Plans | RAM | Processor | Storage | Price |
| --- | --- | --- | --- | --- |
| Dell PowerEdge R630 Server (Basic) | 64GB DDR4 (2x32GB) | 2 x Intel Xeon E5-2673 v3 (12 Core, 24vCPU) | 600GB SAS HDD (2x300GB) | |
| Dell PowerEdge R630 Server (Standard) | 128GB DDR4 (4x32GB) | 2 x Intel Xeon E5-2673 v3 (12 Core, 24vCPU) | 1.2TB SAS HDD (2x600GB) | |
| Dell PowerEdge R630 Server (Reliable) | 256GB DDR4 (8x32GB) | 2 x Intel Xeon E5-2696 v4 (22 Core, 44vCPU) | 1.2TB SAS HDD (2x600GB) | |
| Dell PowerEdge R630 Server (Powerful) | 384GB DDR4 (12x32GB) | 2 x Intel Xeon E5-2696 v4 (22 Core, 44vCPU) | 1.2TB SAS HDD (2x600GB) | |
High-Performance Dell PowerEdge R630 Server at Best Price With 1-Year Warranty
Are you looking for a high-performance server that can easily handle the most complex tasks? The Dell PowerEdge R630 server is an excellent choice for the most complex computing tasks, including transactional databases, large applications. Dell R630 is the best platform for virtualization as it supports powerful processors, high-performance memory, and versatile storage options and offers excellent room for future growth. Server Basket lets you choose a custom-configured server according to your present business requirements, we configure the server with certified spare parts. Purchasing our used Dell PowerEdge R630 server will cost you less than a new one, we are even offering huge discounts that will further help you save more. Buy the Dell R630 server now at the offer price and enjoy free installation support, quick delivery, and 1-year Warranty.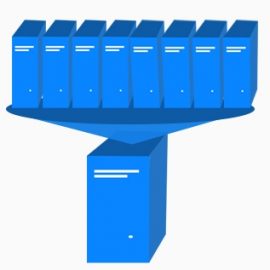 Best Server for Virtualization
Are you looking for a low cost server that is best suitable for the Virtualization environment? Dell PowerEdge R630 is a powerful workhorse with a 1U form factor that allows you to allow you to create multiple virtual machines in your datacenter. By using two processors, you can create and run upto 88 virtual machines with this budget-friendly server.
Boosted by Intel Xeon E5-2600 v4 processors
Get industry-leading virtualization performance with the Dell PowerEdge R630 server that supports upto two high performance-oriented Intel Xeon E5-2600 v4 processors. Even Intel E5-2600 V4 processors are also compatible with this server. Whether you choose a basic or high end configuration, these processors provide industry-leading performance and high energy efficiency.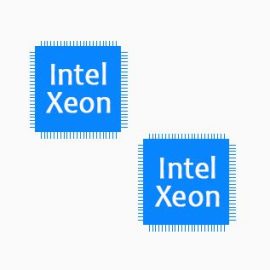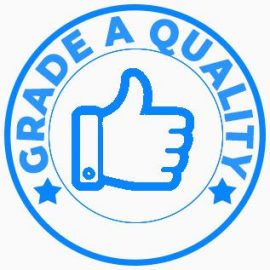 Thoroughly Tested Grade 'A' Quality Server
At Server Basket, you will get a high quality multilevel tested Dell PowerEdge R630 server at a fraction of cost of the new server. Every used server that is available at Server Basket undergoes a wide range of testing procedures under various workloads. Each and every hardware component is carefully tested on various parameters, and then it is assembled into the server. We sell Grade 'A' Quality servers that will maximize your data center performance.
Impressive Memory
Need a server with high RAM that is specially built for memory-intensive applications? With highly expandable memory, the Dell PowerEdge 630 Rack server is an excellent choice for the applications that need huge memory, especially like Virtualization. The Dell R630 offers a mammoth memory capacity of 1.5TB when two processors are used. This server is engineered with 24 DIMM slots where you can use 64GB DDR4 memory modules in all the slots to get maximum memory.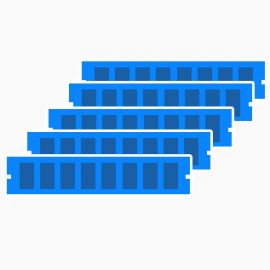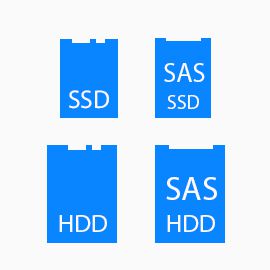 Huge Storage for eCommerce Applications
If your eCommerce business is in need of a server with high storage space, the high-end Dell PowerEdge R630 server offers lots of storage space for backing up your data. The maximum storage capacity of this server is 23TB, and you need to deploy 1.8" SATA SSDs to get such heavy storage space. If you are unable to afford SSDs, then there is another alternative to get a storage space of 18TB by using ten 2.5" SAS HDDs.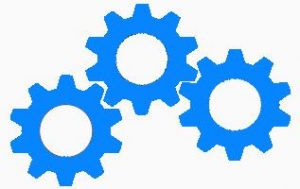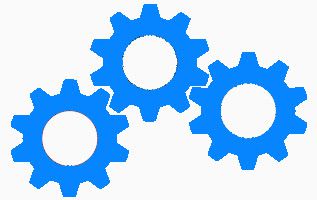 Choose Any Configuration
Do you want the server to be configured as per the specifications you need? Server Basket understands that some businesses need a specific configuration and so we are giving an option for our customers to choose the customized configuration. You can choose the processor, memory, storage space, Raid controller, Ethernet card of your choice. If your business demands higher configuration in the future, you can upgrade configuration anytime at a nominal charge.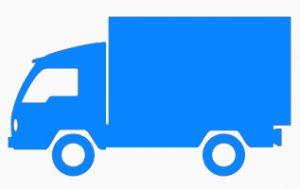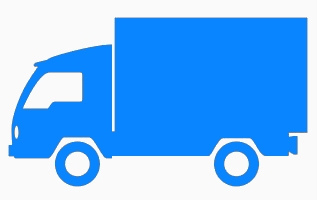 Quick Delivery Across India
We have partnered with the leading shipping companies in India that help us to deliver the Dell PowerEdge R630 server to any location in a multilayered tamper-proof box. Server Basket safely delivers the Dell R630 server to Mumbai, Chennai, Bangalore, Hyderabad, Kolkata, Delhi, Pune, Coimbatore, Ahmedabad, Jaipur, Noida and all other regions in India.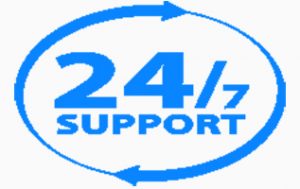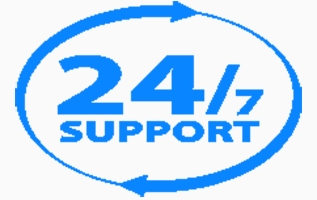 Free Installation Support
As server is very crucial for the successful running of your business, it should be installed carefully by following the manufacturer's instructions. We are providing free installation support to help you get rid of the installation troubles. Server Basket has the best team of well-trained engineers who would install the server as you need. After complete the installation, our engineers will test the server to check whether it has been properly installed or not.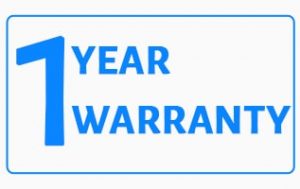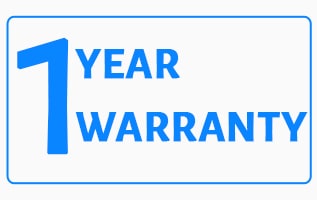 Assured1-Year Warranty
Server basket is not only offering excellent discounts on the Dell PowerEdge R630 Rack Server but also providing one year warranty which starts from the date of purchase. Our 1-year strong warranty states that the Dell R630 Servers that we are selling are free from material and workmanship defects. Free repair or replacement can be claimed if you face any issues with the spare part of the server during the warranty period.
Dell PowerEdge R630 Rack Server Supported Addons List
| Option Type | Models |
| --- | --- |
| Dell PowerEdge R630 Rack Server Supported Processors | Intel® Xeon® E5-2609v4 , E5-2620v4, E5-2630v4, E5-2640v4, E5-2650v4, E5-2620v3, E5-2640v3, E5-2630v3, E5-2603v4, E5-2603v3, E5-2609v3, E5-2683 V3 Processor |
| Dell PowerEdge R630 Server Supported Memory | 8GB RDIMM, 2400 MHz, Rx8, 16GB RDIMM 2400 MHz 2Rx8, 32GB RDIMM, 2400 MHz, 2Rx8, Data Width,64GB LRDIMM, 4R x4 Data Width, 2400 MHz |
| Dell R630 2U Rack Server Supported HDD | 300Gb, 600GB 2.5" 10K RPM 6Gbps SAS Hot plug HDD, 600GB, 1.2TB, 1.8TB 2.5" 10K RPM 12Gbps SAS Hot plug Drive, 1TB, 2TB 3.5" 7.2K RPM 6Gbps SATA, 1TB NLSAS, 2TB NLSAS, 4TB 3.5" 7.2K 6Gbps NLSAS |
| Dell R630 Server Supported Power Consumptions | 495W, 750W, 1100W- Single, Hot-plug Power Supply |
| Dell PowerEdge R630 Server Supported Raid Controllers | Internal: PERC S130, PERC H330, PERC H730, PERC H730P Raid Cards, External: PERC H830 Raid Controller |
Dell PowerEdge R630 Rack Server Processors
Processor Models
Part Number
Buy Now
Intel Xeon E5-2609 v4 (8c, 1.7GHz, 20MB, 85W)
CM8066002032901
BX80660E52609V4
Buy Now
Intel Xeon E5-2620 v4 (8c, 2.1GHz, 20MB, 85W)
CM8066002032201
BX80660E52620V4
Buy Now
Intel Xeon E5-2630 v4 (10c, 2.2GHz, 25MB, 85W)
CM8066002032301
BX80660E52630V4
Buy Now
Intel Xeon E5-2643 v4 (6c,3.4GHz,20MB,135W)

CM8066002041500

Buy Now
Intel Xeon E5-2667 v4 (8c,3.2GHz,25MB,135W)

CM8066002041900

Buy Now
Intel Xeon E5-2673 v4 (20c,2.3GHz,50MB,135W)

CM8066002733700

Buy Now
Intel Xeon E5-2680 v4 (14c,2.4GHz,35MB,120W)

CM8066002031501
BX80660E52680V4

Buy Now
Intel Xeon E5-2690 v4 (14c,2.6GHz,35MB,135W)
CM8066002030908
BX80660E52690V4
Buy Now
Intel Xeon E5-2695 v4 (18c,2.1GHz,45MB,120W)
CM8066002023801
BX80660E52695V4
Buy Now
Intel Xeon E5-2697 v4 (18c,2.3GHz,45MB,145W)
CM8066002023907
BX80660E52697V4
Buy Now
Intel Xeon E5-2697A v4 (16c,2.6GHz,40MB,145W)
CM8066002645900
Buy Now
Intel Xeon E5-2699 v4 (22c,2.2GHz,55MB,145W)

CM8066002022506
Buy Now
Dell PowerEdge R630 Rack Server Supported Memory & Hard Drives
Specification
Additional information
| | |
| --- | --- |
| Brand | Dell |
| Server Type | 1U Rack |
| CPU Core Options | 4, 6, 8, 10, 12, 16, 18, 22 |
| Processor | Intel Xeon E5-2600 v4 Series Processors |
| No of Processors | 2 |
| Supported Processors Includes | Intel Xeon E5-2690 v4, E5-2680 v4, E5-2660 v4, E5-2650 v4 Processor |
| Memory Slots | 24 DIMM slots |
| Supported RAM | 4GB/8GB/16GB/32GB/64GB DDR4 |
| Max RAM | 1.5TB |
| Hard Drive Bays | 10 SFF |
| Hard Drive Options | Hard Disk Drive(HDD), Solid State Drive(SSD) Drives |
| Supported HDD Drives | 2.5″: SAS, SATA, Nearline SAS HDD Drives |
| Supported SSD Drives | 2.5″: SAS, SATA, Up to 4 NVMe PCIe SSD |
| Max Storage | 23TB |
| Supported Graphics(Video) Card | 2D Matrox® G200 |
| No of Lan Ports | 2, 4 |
| PCI Slots | 3 |
| RAID Controllers | RAID 0,RAID 1, RAID 5, RAID 10 |
| Internal Raid Controllers | PERC S130, PERC H330, PERC H730, PERC H730P |
| External Raid Controllers | PERC H830 |
| Power Supply | Dual |
| Power Consumption | 495W, 750W, 1100W |