Refurbished Cisco Servers
 Server – 1U Rack Mountable
Intel Xeon E5-2651V2 12-Core CPU 1.80 GHz
16GB DDR3 RAM Memory
RAID Hot-Swap 3.5″ Storage Bays
1TB 6G 2.5 SATA
Dual 450W Power Supply
24×7 Support
Warranty : Up to 1 Year
Low Price Guarantee
Instant Shipping

Refurbished Cisco UCS Servers – Best Prices, Best Performance, Best of Both Worlds
To call the reliability, flexibility, and scalability of Cisco UCS servers common knowledge will be an understatement. They still can be pretty expensive for most businesses. Now ServerBasket gives you the best of both worlds – refurbished servers. Buy refurbished Cisco UCS servers at the deepest discount, and get started today!
Refurbished Cisco Servers Price List in India
| Server Model | CPU | Storage | RAM | Price |
| --- | --- | --- | --- | --- |
| Cisco UCS C240 M4 Server | 2 x Intel Xeon E5-2667 v4 / 16 Cores, 32vCPU | 1.8TB SAS HDD (2 x 900GB) | 64GB DDR4 (2 x 32GB) | |
| Cisco UCS C220 M4 Server | 2 x Intel Xeon E5-2673 v3 / 24 Cores, 48vCPU | 1.2TB SAS HDD (2 x 600GB) | 64GB DDR4 (2 x 32GB) | |
| Cisco UCS C240 M3 Server | 2 x Intel Xeon E5-2670 v2 / 20 Cores, 40vCPU | 1.8TB SAS HDD (2 x 900GB) | 64GB DDR3 (8 x 8GB) | |
| Cisco UCS C220 M3 Server | 2 x Intel Xeon E5-2667 v2 / 16 Cores, 32vCPU | 1.2TB SAS HDD (2 x 600GB) | 64GB DDR3 (8 x 8GB) | |
Grade A Cisco Refurb Servers
At ServerBasket, we believe in balancing low-cost and high-quality – so the refurbished Cisco UCS servers in our inventory are all Grade-A, giving you guaranteed longevity, performance, and reliability. When you buy refurbished Cisco UCS servers from us, you are covered by our money-back guarantee. If you are not satisfied with the performance of the refurbished Cisco UCS Server, we will give you your money back.
ServerBasket's inventory also includes break-fix components, and our performance guarantee for refurbished Cisco UCS servers extends to replacement parts in the unlikely event that you experience a hardware fault or outage. Our confidence stems from the reliability we have seen in the extensive testing we perform on refurbished servers to make sure they are enterprise-ready and Grade-A!
All Refurb Cisco Servers for Sales
Ready for Enterprise Cloud
If you're looking to pick up a few Cisco UCS servers as a means to implement an enterprise cloud, you've made the right choice. The advantages of the fabric interconnects, and the fact that UCS servers can serve as storage servers as well makes it extremely easy for you to establish a robust enterprise cloud with refurbished Cisco UCS servers alone. For a fraction of the cost of a traditional enterprise cloud, you can get Cisco UCS servers to give you a fully functional alternative to subscribing to a cloud service.
Power full at the Lowest Cost
One of the biggest challenges that small and medium enterprises regularly face, and sometimes even larger businesses, is the balance between computing power and cost. Considering the high performance of Cisco UCS servers, they are easy replacements for expensive enterprise-grade servers that offer the vast variety of configurations necessary. ServerBasket's refurbished Cisco UCS servers are so inexpensive that most of our customers looking to buy refurbished servers tend to upgrade their preferred configuration to Cisco UCS to get the most bang for their buck.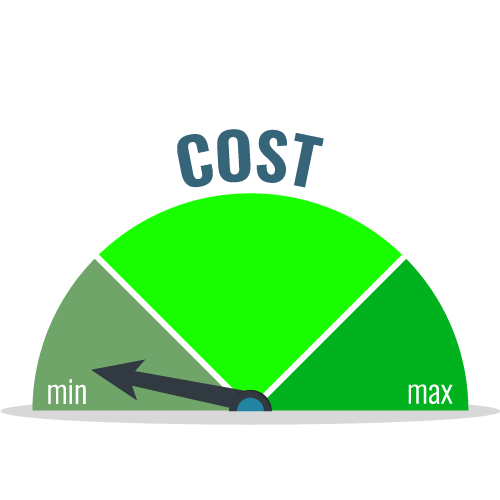 Test Before Buying
Grade-A servers, Certified quality, lowest price, and we sweeten the deal for you – test your refurbished Cisco UCS server before you buy, and buy only when you are satisfied. And yes, we will still give you the money-back guarantee because we know from years of experience that once our customers experience the performance that refurbished Cisco UCS servers offer, they only come back for repeat orders.
ServerBasket would also like to demonstrate our commitment to giving you the best-refurbished servers for the lowest price. Every server and every component used is extensively tested for performance and build quality before we certify them for store worthiness. It is only after multiple inspections and live testing that the Cisco UCS servers make it to our inventory.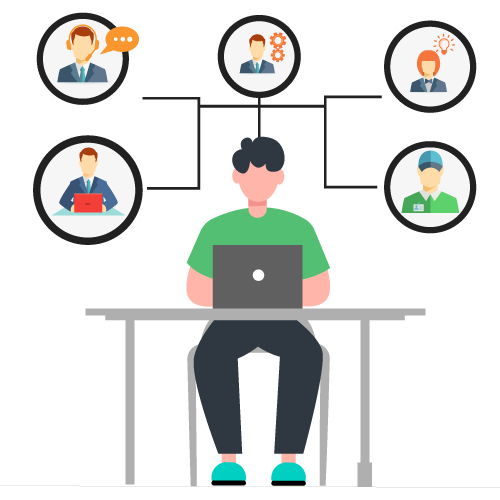 Complete Remote Management
This advantage is unique to Cisco UCS servers, complete remote management allows you to reduce the cost of maintenance and management of your servers. Additionally, because Cisco UCS servers have significantly fewer hardware components, the quantum of physical management and maintenance is also lower. For enterprises, this translates into improved feasibility for refurbished Cisco UCS servers from ServerBasket to be deployed at co-located or managed data centers, thus reducing the real-estate requirements of your enterprise.
Cisco's Centralized Infrastructure Management Console also contributes to a significant reduction in management efforts.
High-Speed Data Deliver
Cisco UCS servers offer ready-to-deploy solutions for networks, including 5G. When your business needs high-speed data solutions or even a Private Mobile Network (PMN), you can buy refurbished Cisco UCS servers from ServerBasket to offset the cost of a traditional setup that could cost up to 10x the cost. Furthermore, being reliable, resilient, and flexible, ServerBasket's refurbished Cisco UCS servers will provide the balance between giving you the right infrastructure at the right price and the degree of control that Cellular Service Providers (CSPs) may not be able to offer.
Any Configuration is Ready
For any large IT estate, refurbished Cisco UCS servers provide a significant advantage – they are as flexible and versatile as they are reliable and resilient. Hence, there are numerous configurations that our refurbished Cisco UCS servers are available in – tailored to your needs and your budget. While we maintain an extensive inventory of diverse configurations, ServerBasket is also able to customize your configuration from a standard build. From processors to memory and storage, we can quickly reconfigure your refurbished Cisco UCS server to suit your requirement.
Configure Your Self
At the hardware level, Cisco UCS servers are extremely easy to configure, and numerous reviews point to the fact that just about any network engineer would very quickly be able to integrate a UCS server. At the software layer, the Cisco UCS Server Configuration Utility makes it easy to perform standard configuration tasks such as partitioning, RAID configuration, OS installs, diagnostics, and so much more. Coming back to the reviewers who praised the Cisco UCS server also complained that this ease of configuration came at a price – the cost. With ServerBasket refurbished Cisco UCS servers, we solve that problem as well, guaranteeing you the lowest price you can get a Cisco UCS for.
Free Installation & Tech Assistance
Avail free installation assistance and tech support from Server Basket on every purchase made with us. We are available 24/7 for all the time zones for the convenience of our customers to clear all their issues via phone call, email or live chat all over India.
1 Year Limited Warranty
On every purchase of Refurbished Cisco Server made on the Server Basket website, you will get a seller warranty of one year. The warranty period states that our servers will be free from all kinds of defects during the limited period of warranty i.e. for one year. Under the warranty period, replacement and repairs of any faulty component of the server, such as RAM, Hard Drive, Processor, etc. will be provided at no additional cost.