₹ 116,638.00 (-9%)
 1U Rack Server
Compact 1U, 2-socket Design
Boosted by Intel Xeon Scalable processors
Large Memory Capacity
Configure your Cisco UCS C220 M4
Powerful Server with Scalable Storage
Expert Tech Assistance
Free Installation Support
Expert Tech Assistance
Standard Warranty
24/7/365 days Tech Support
Description
Cisco UCS C220 M4 8SFF / 4LFF Rack Server Pricing List in India
Server Plans
RAM
Processor
Storage
Price
Cisco UCS C220 M4 Server (Basic)
256GB DDR4 (8 x 32GB)
2 x Intel Xeon E5-2682 v4
(16 Core, 32vCPU)
1.2TB SAS HDD (2 x 600GB)
Cisco UCS C220 M4 Server (Standard)
128GB DDR4 (4 x 32GB)
2 x Intel Xeon E5-2673 v3 (12 Core, 24vCPU)
1.2TB SAS HDD (2 x 600GB)
Cisco UCS C220 M4 Server (Reliable)
256GB DDR4 (8 x 32GB)
2 x Intel Xeon E5-2696 v4 (22 Core, 44vCPU)
1.2TB SAS HDD (2 x 600GB)
Cisco UCS C220 M4 Server (Powerful)
384GB DDR4 (12 x 32GB)
2 x Intel Xeon E5-2696 v4 (22 Core, 44vCPU)
1.2TB SAS HDD (2 x 600GB)
Buy Cisco UCS C240 M4 1U Dual-Socket Server Online
Are you looking for a powerful server that can give you uncompromising performance for challenging workloads with huge storage, memory and processing power? Get the best performance for your demanding workloads with Cisco UCS C220 M4 Server. It is best for a wide range of enterprise workloads, including virtualization bare-metal applications and collaboration. This 1U chassis dual-socket Server comes at a very lower market only at Server Basket. With scalable architecture, the Cisco UCS C220 M4 Server provides you with flexibility and various options to optimize performance. Buying This Cisco UCS Server from Server Basket will not only give you the benefit of additional discounts, but you can avail also avail free services that include round the clock tech support, free pre-sales assistance etc.
Compact 1U, 2-socket Design
Large Memory Capacity
Powerful Server with Scalable Storage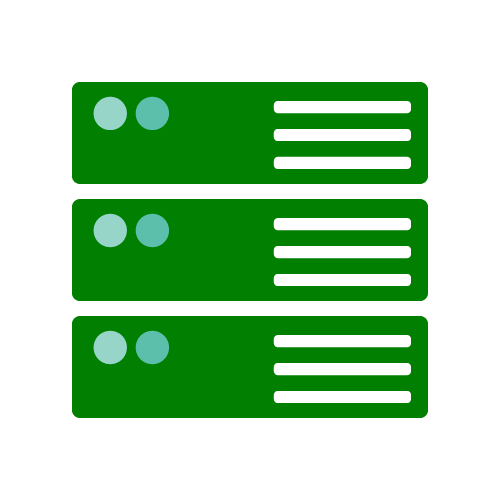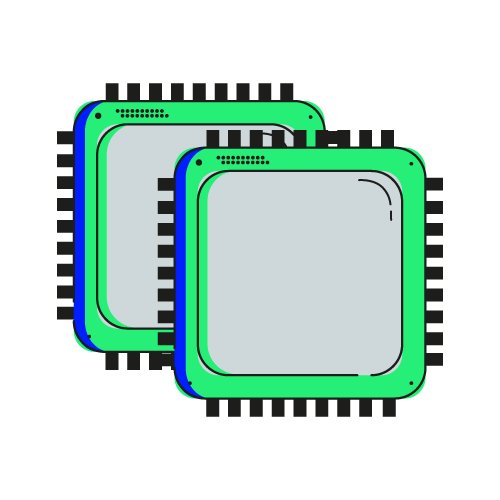 Configure your Cisco UCS C220 M4
You can customize the Server as per your business requirements, you get the option to choose the processor, RAM and storage drives of your choice. Give us the specifications that are required for running your business applications, our engineers will configure the Server with genuine spare parts to match the exact needs.
Boosted by Intel Xeon Scalable processors
Now you can power up your applications with Cisco UCS C220 M4 Server which supports either 1 or 2 Intel Xeon E5-2600 v3 or v4 product family CPUs. These processors enable you to customize your system and efficiently support your current and future business needs. With two processors, you receive 48 cores which mean you get ample of room to run up to 88 virtual machines in a single server.
Cisco UCS C220 M4 with Expert Tech Assistance
Our expert technical support team would be available at all time zones i.e.24/7 and help with any issues that you may face with your Server. You can rely on Server Basket technical support team that will be available round the clock to assist you and resolve all the issues.
Cisco UCS C220 M4 Rack Server Add-on Processors List :
| Cisco UCS c220 M4 Rack Server Add-On Type | Specifications | Buy |
| --- | --- | --- |
| Cisco UCS c220 M4 Rack Server Add-On Processor | Intel® Xeon® E5-2609v4 (1.7GHz/8-core/20MB/85W) | Buy Now |
| Cisco UCS c220 M4 Rack Server Add-On Processor | Intel® Xeon® E5-2620v4 (2.1GHz/8-core/20MB/85W) | Buy Now |
| Cisco UCS c220 M4 Rack Server Add-On Processor | Intel® Xeon® E5-2630v4 (2.2GHz/10-core/25MB/85W) | Buy Now |
| Cisco UCS c220 M4 Rack Server Add-On Processor | Intel® Xeon® E5-2640v4 (2.40GHz/10-core/25MB/90W) | Buy Now |
| Cisco UCS c220 M4 Rack Server Add-On Processor | Intel® Xeon® E5-2650v4 (2.4GHz/10- core/25MB/85W) | Buy Now |
| Cisco UCS c220 M4 Rack Server Add-On Processor | Intel® Xeon® E5-2683 v3 (2.00 GHz/14-core/35MB/120W) | Buy Now |
Cisco UCS c220 M4 Rack Server Add-on Memory(RAM)List :
| Cisco UCS c220 M4 Rack Server Add-On Type | Specifications | Buy |
| --- | --- | --- |
| Cisco UCS c220 M4 Rack Server Add-On Memory(RAM) | 8GB Dual Rank, 2133 MHz, DDR4, Registered Memory Kit | Buy Now |
| Cisco UCS c220 M4 Rack Server  Add-On Memory(RAM) | 16 GB Dual Rank, 2133 MHz, DDR4, Registered Memory Kit | Buy Now |
| Cisco UCS c220 M4 Rack Server  Add-On Memory(RAM) | 32 GB Dual Rank, 2133 MHz, DDR4, Registered Memory Kit | Buy Now |
Cisco UCS c220 M4 Rack Server Add-on HDD List :
| Cisco UCS c220 M4 Rack Server Add-On Type | Specifications | Buy |
| --- | --- | --- |
| Cisco UCS c220 M4 Rack Server Add-On HDD | 4 Tb 3.5 Inch 7.2 RPM, 6 GBPS SATA Hard Drive Kit | Buy Now |
| Cisco UCS c220 M4 Rack Server  Add-On HDD | 3 Tb 3.5 Inch 7.2 RPM, 6 GBPS SATA Hard Drive Kit | Buy Now |
| Cisco UCS c220 M4 Rack Server  Add-On HDD | 2 Tb 3.5 Inch 7.2 RPM, 6 GBPS SATA Hard Drive Kit | Buy Now |
| Cisco UCS c220 M4 Rack Server Add-On HDD | 1 Tb 3.5 Inch 7.2 RPM, 6 GBPS SATA Hard Drive Kit | Buy Now |
| Cisco UCS c220 M4 Rack Server Add-On HDD | SAS HBA CONTROLLER | Buy Now |
Specification
Additional information
| | |
| --- | --- |
| Brand | Cisco |
| Server Type | 1U Rack |
| Processor | Intel Xeon E5-2600 v3, Intel Xeon E5-2600V4 |
| No of Processors | 2 |
| Max RAM | 512 GB |
| Max Storage | 16 TB |
| RAID Controllers | RAID 0, RAID 1, RAID 10, RAID 5 |
| Power Supply | Dual |
| No of Lan Ports | 2 |
| Drive Type | SFF (2.5) |
| Max Number Of Drives | 8 |